There is so many incredible places in the world that sometimes it might be difficult to choose where to go, especially when we have limited time. I have prepared for you, my lovely readers, a few propositions where you could go this year. It is a list of some places (in no particular order) I have been to that made me absolutely speechless and formed amazing memories for me. I hope you find some inspiration here for you.
???
19 incredible places you need to visit
Machu Picchu (Perú)
Why: I am not sure if thta really needs any explanation why you should visit Machu Picchu. For starters, it is one of the seven wonders that is so incredible that for sure would make a trip of a lifetime. I am sure that many of you have already seen photos of the glorious ruins of the Inca city and if you have been planning the trip, the thirst of traveling there was increased by amazing photographs that can be found on the internet. If you think it is pretty cool, I can assure you that it is much better! It might sometimes appear to you that because of so many people (luxury coach tourists, hikers, backpackers etc.) go there every day, it might be a bit disappointing. I understand if you fear that, but actually it cannot disappoint. This place is too incredible! The views and the history cannot be presented with all its grace by words or even photos. It has to be experienced with the power of all the senses.
When: The best time to visit Machu Picchu is during dry season, which is between April and October. February is the riskiest time as heavy rains may occur.
See also: What is worth knowing before your trip to Machu Picchu?
See also: My way to Machu Picchu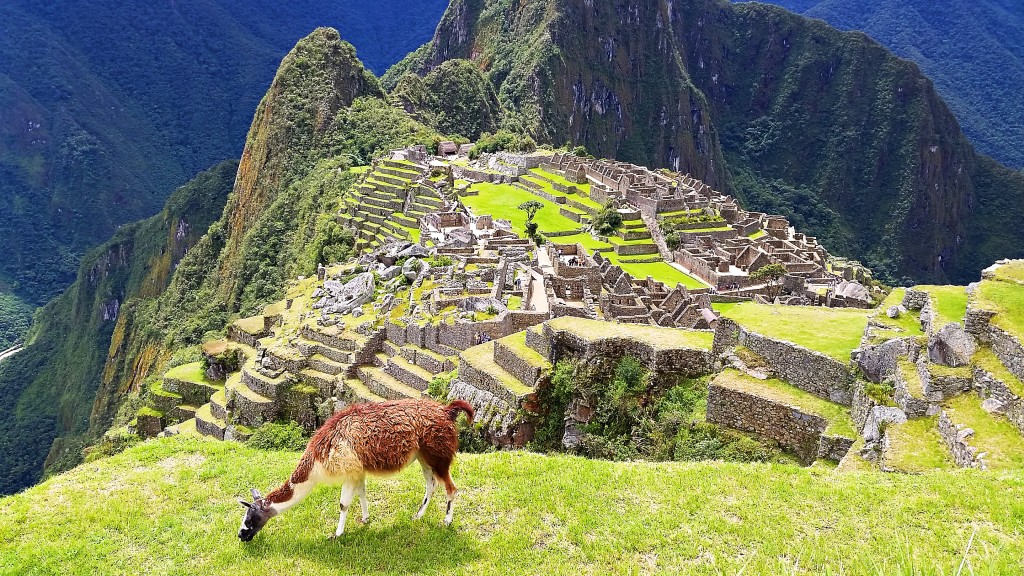 ---
The Netherlands
Why: There is something special about Holland. Most people just visit Amsterdam and overlook other charming places, like a few beautiful castles or a village with rivers instead of roads (Giethoorn). People in Holland never seem stressed. Maybe thanks to everyday cycling? Discovering Holland by bike is the thing that would make the trip special.
Do you like hats? You can get one similar to the one I'm wearing here.
When: All year, but in winter it tends to be gloomy and cold, so I would say that spring and summer and the best months to visit the Netherlands. In April and May you can also see the most amazing tulip fields.
See also: 19 most beautiful castles in Europe you must visit
---
Iguazu Falls (Argentina)
Why: Simply because this place is truly incredible! A set of over 200 hundred falls, rain forest, wild animals and thousands of colorful butterflies is something that will stay in your memory for a very long time. I can promise you that. And you can visit two sides of the falls, in Argentina and Brazil just by a short bus ride.
When: All year, but in October for dry weather. In autumn (March-May) it is also pretty as everything turns green, but heavy rains might stop you from being able to see the park.
See also: Your guide to Iguazu Falls
---
Atacama Desert (Chile)
Why: Atacama desert if one of the most fascinating places I have been to. It is full of surprises giving you an oppportunity to get spleechless a number of times. From the most amazing sky decorated with sparkling stars to the colour-changing Moon Valley to high altitude geysers. One of the most stunning phenomena also happens in Atacama- flowering desert (desierto florido)
When: All year. Summers are very hot, winters are mild with ocassional heavy rain or snow around February that does not last long.
See also: Pan de Azúcar. White- sand heaven in the middle of Atacama.
See also: Turquoise Lagoons in a desert? Atacama-where cool things happen.
---
Morocco
Why: Morocco invites you with fragrant air, smell of spices, colorful fabrics, mint tea and tasty food. Marrakech is probably one of the most romantic places that transforms into a real magic at dawn. There are camel rides and star watching in Sahara, there are crystal clear waters, perfect surfing waves and a blue city. Morocco gives you all from the moutains, to the beaches. It is a place that enchant many travelers and if any of you have been there already, you probably know what I am talking about.

When: All year.
See also: Top tips to make your Marrakech experience better.
---
Prague (Czech Republic)
Why: "If European cities were a necklace, Prague would be a diamond among the pearls." Anonymous. I must agree with this quote. Prague is beautiful, friendly and full of culture. Walking the old and beautiful streets of the city, listening to the piano music played by street performers (or rather anyone wh feels like playing as ocassionally there are pianos on streets available to anyone) and classical concerts is what makes this place so incredibly wonderful.
When: All year, but most beautiful between April and October to avoid winter cold, rain and wind.
See also: How to spend 4 days in Prague.
---
Uyuni (Bolivia)
Why: Endless land of a salt, incredible white desert with some lagoons and a cactus island in the middle of nowhere that transforms into a giant mirror is something so unique that it still makes me feel like I am the luckiest person in the world to had a chance to go there. The extra bonus is that you might be able to sleep in a hotel entirely made of salt.
When: All year, but February and March for a possible mirror effect, but it might be also the time when you won't be able to go to the cactus island.
See also: That one time I went to Uyuni, Bolivia.
---
Kraków (Poland)
Why: Kraków is one of the most beautiful places to visit in Poland and, as you can imagine, one of the most popular. Rich in history, dragon legends, home for kings- this former capital of Poland is so charming that you will wish for the time to slow down. By the way, as I am always looking for good travel deals, I found 30% on European trips with Contiki. Check it out, maybe there is something that might interest you.
When: All year, but for nice and warm weather go between April to October, although it can be unpredictable.
See also: Why you should visit Pszczyna when visiting south of Poland?

---
Madrid (Spain)
Why: Madrid is not only a capital of Spain, but I would say that it is also a cultural capital of the country. With over hundred museums, countless art galleries, a few good theaters, it is a place that even the fussiest culture lover would be satisfied. There s so many things to do in Madrid. I also have to mention food here: there is many excellent restaurants and tapas places, cocktail bars and coffee shops. Walking the streets of Madrid are never boring, there is always something going on. I especially like the way that Spaniards enjoy food. Traditional places are usually packed with locals spending nice time with friends and family accompanied by a drink and food to share. There is also an existing opinion that Madrid is one of the most friendly cities that will welcome you and won't allow you feel like a stranger.
When: All year, but for pleasant warm weather March to May and September to November. Summers tend to be very hot, which makes city walking difficult, but if you tend to search for heat, it won't bother you.
See also: 5 best places to eat chocolate con churros in Madrid
See also: Spain for foodies. Dishes you must try while in Spain.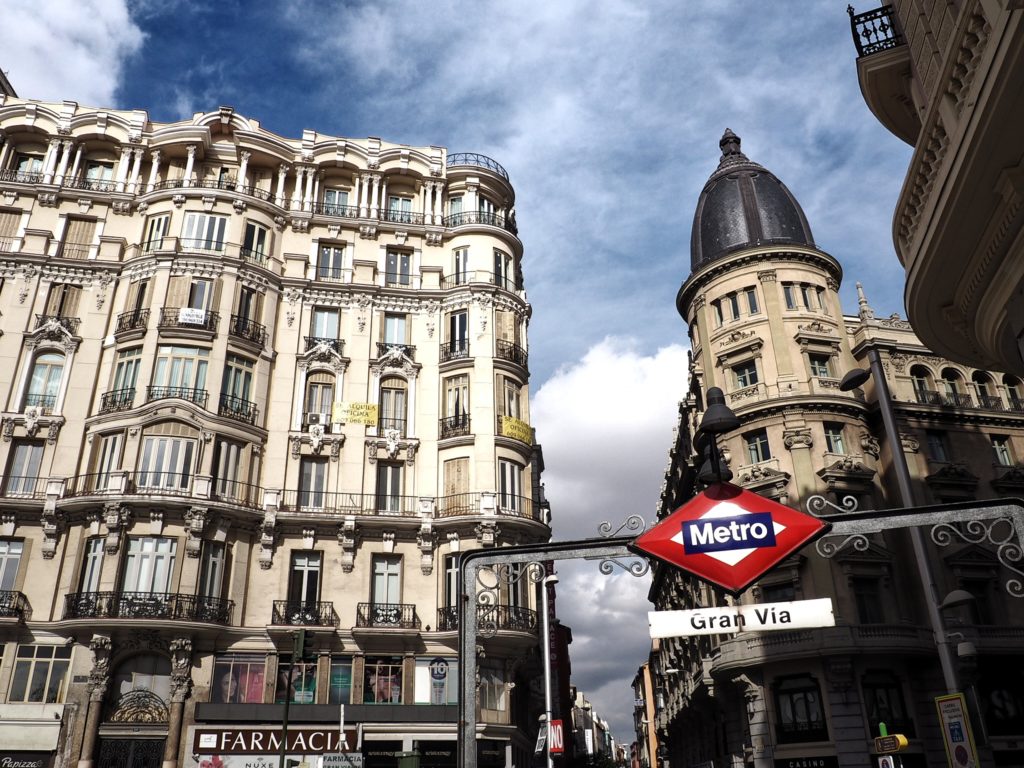 ---
Chiloé (Chile)
Why: When entering Chiloé island from the main land of Chile, you are welcomed by a great hospitality and historical richness. I heard lots of stories inspiring me to go there, but when I eventually put my feet on the island, I realized that it is difficult to express the charm of this place in words (unless you are a skillful poet that I am not). It is a place of hidden gems, penguin and whale watching escapes, hand-made goods and million legends.
When: All year, but between May and August the rain buy accutane cheap online fall is the strongest.
See also: Muelle de las almas. The magic in Chiloé island.
See also: I saw penguins and whales! A boat tour to rememeber in Chiloé island.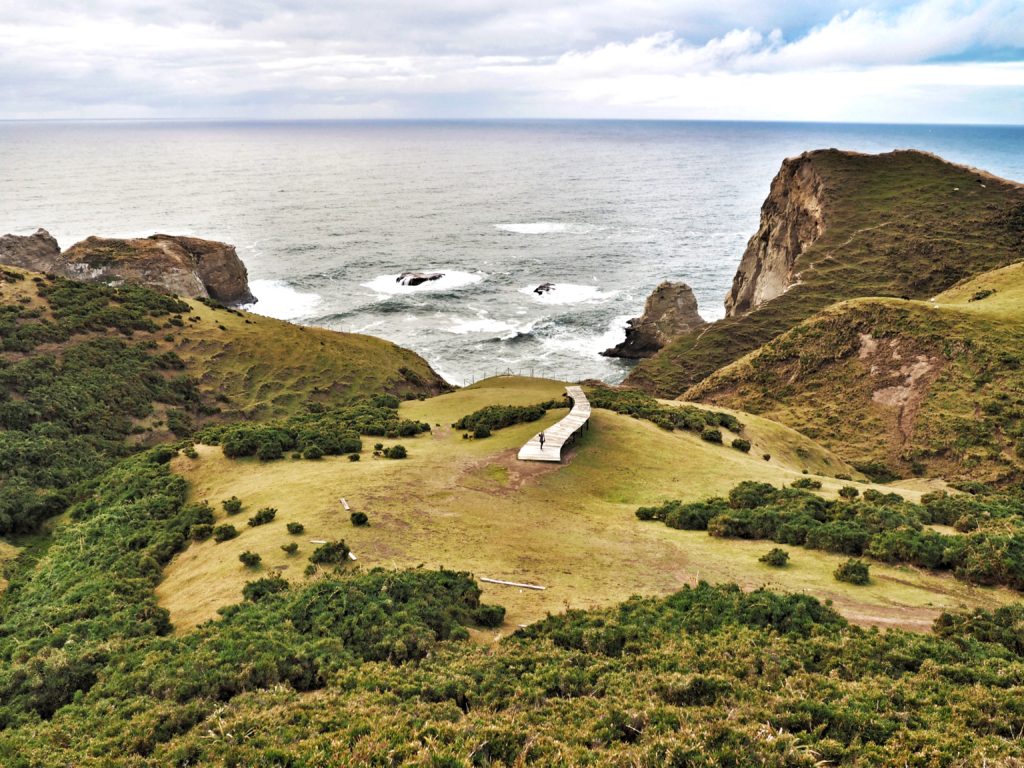 ---
Edinburgh (Scotland)
Why: Simply beacause it is one of the most fascinating cities. Maybe in the opinion of most people Edinburgh would never beat Paris or London, I think that it easily can and here you have why: it is a charming city with a pinch of mistery, ghost stories and the history that would anyone shiver a little bit. It is also a place where the festivals and cultural events never stop. Take for example the International Edinburgh Festival or Fringe Festival that lasts almost a full month (also known for making Monty Python famous), film festival with a guest appearance of Sean Connery, a former and the most famous milkman in Scotland. Still not convinced? Parks in the middle of the city that will make you feel like in a far-away countryside or coutless cycle paths.
I hope that those of you who plan to go to Edinburgh will fall in love with the city as much as I did. If you like, visit Contiki site to get some great deals with cool discountson traveling in the UK.
When: All year, but best between May and September as those are the months of most likely best weather. Go there in August for Fringe Festival and December for a Christmas Market.
See also: Those photos will show you why you should never visit Scotland
See also: 20 things I learned from living in Scotland
---
Galapagos (Ecuador)
Why: The island are icredibly rich in unique flora and fauna. What inspired me most to go to the islands were the giant Galapago tortoises, which are truly incredible and beautiful animals. The funniest surprise were blue-footed boobies ans sea lions sleeping everywhere possible (that were also playful in the water trying to take off our flippers while snorkeling).
When: All year. Depending on a season different animals are more active, but there is no bad time to go to Galapagos.
See also: Swimming with sharks and facing the fears.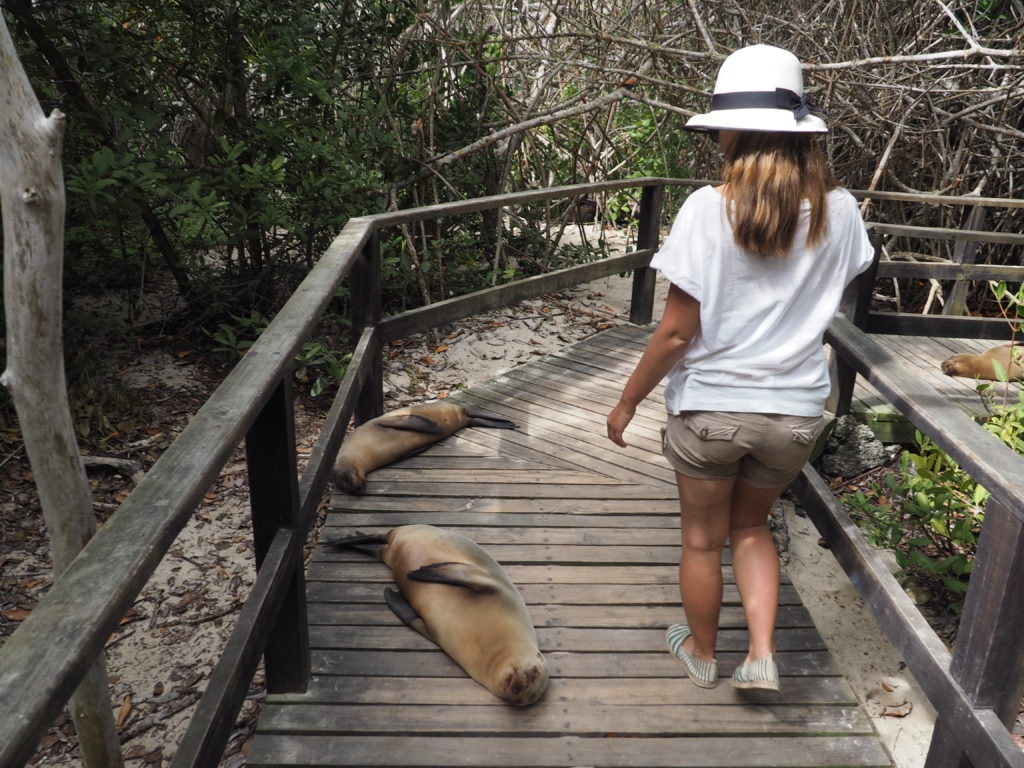 ---
Easter Island (Chile)
Why: Easter Island is one of the most remote places you can ever go to. Located in the middle of the Pacific Ocean 5 hours away by plane from the continent, this island, moslty known for Moai, is like a dream. It is so small that you could see all its corners in a day. What makes it even more special is the silence that actually sounds like a melody of a kind that I haven't heard anywhere else in the world.
When: All year.
See also: Easter Island- gem in the middle of Pacific. Part 1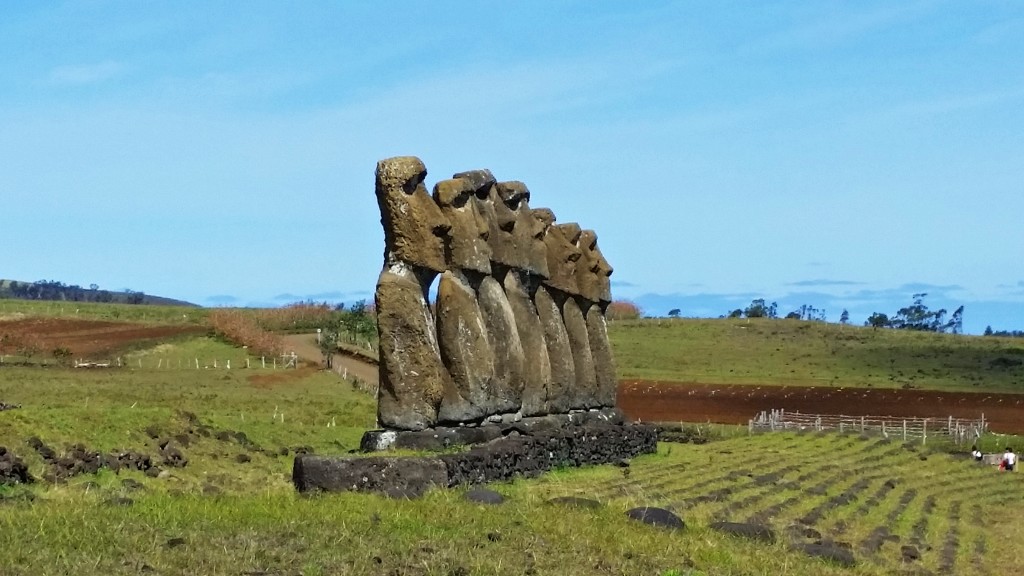 ---
Buenos Aires (Argentina)
Why: There is a reason why Buenos Aires is frequently named Paris of South America. I was not sure what the fuss is about before I went there for the first time, but once I got there for the first time two years ago, I fell in love with this city and visited it three more times. I love it for amazing parks that allow people to cool down a bit during hot summers and I love it for Río de La Plata so wide that you can't see the other side. I love spending my time sipping coffee in old traditional and full of stories coffee shops or modern alternative places depending on what I feel like doing that day. I like the tango shows and music, the best ice cream and pizza and the widest streets ever. Buenos Aires is also home of some top cultural events, like opera or many theatre shows. Part of it is thanks to Teatro Colon, which is the third best for acustic opera house in the world. There is so much to see and do in Buenos Aires that there is never enough time to fully satisfy the curiosity.
When: All year, but most pleasant in August to December and March to May to avoid heavy rains in winter and boiling hot weather in summer.

See also: San Telmo flea market in Buenos Aires
See also: 7 short excursions from Buenos Aires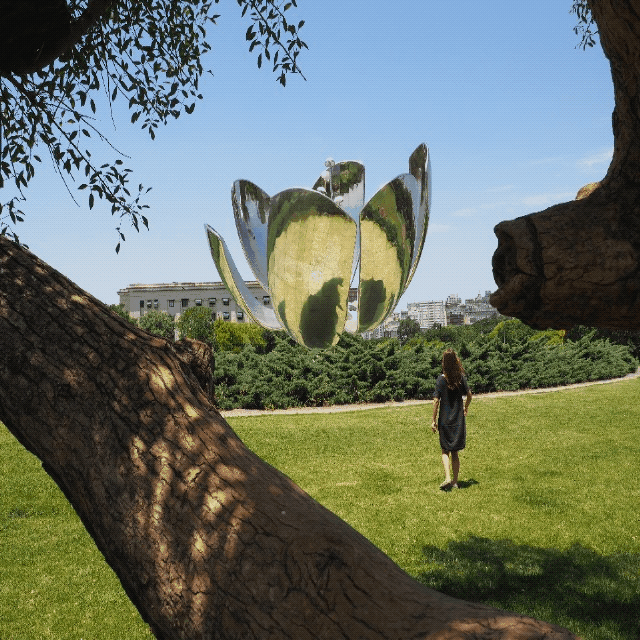 ---
Río de Janeiro (Brazil)
Why: Sun, sexy Ipanema beach and fresh coconut juice. The life in Río slows down even though it is such a big city. Samba sounds move the legs and hips and the sunsets are mesmerizing and best enjoyed during long beach walks. The non-stop nighlife can be enough for some, if not the growing number of attractions should convince you. I am sure that you are familiar with the famous Cristo Corcovado. If by looking at the photos you think that the views from there are stunning, prepare yourself for the real mind blowing real image.
When: All year.
See also: 12 top experiences to have in Rio de Janeiro
---
Bruges (Belgium)
Why: Bruges is a little town in Belgium, but probably one of the most charming small places in Europe. At a short train ride from Brussels it is easy to reach to spend a day or two.

When: Between April and October for better weather.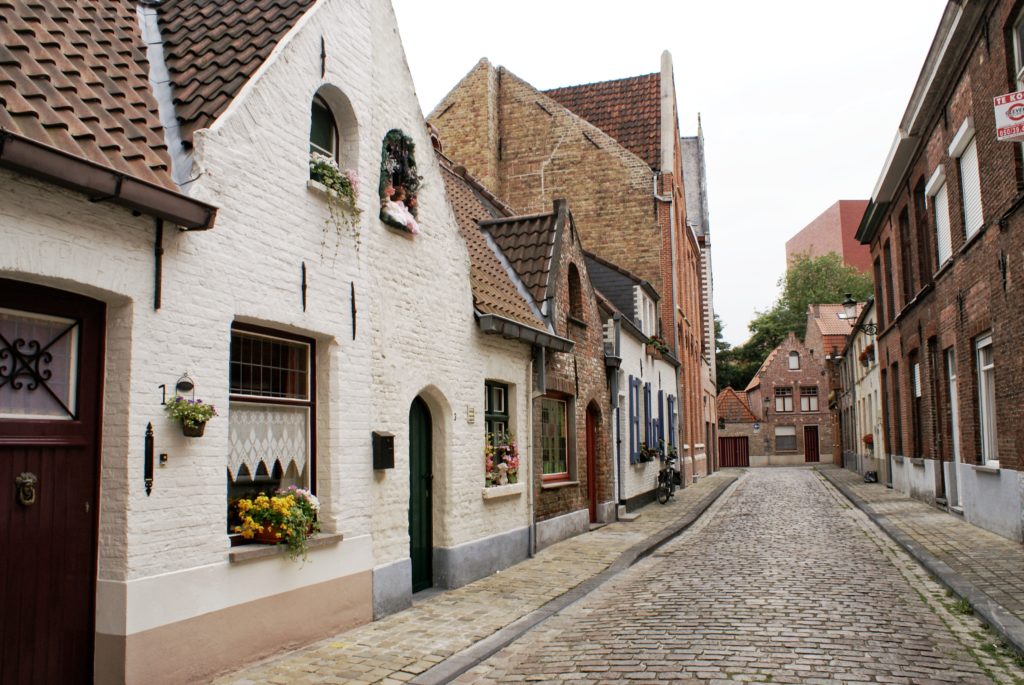 ---
Mallorca (Spain)
Why: Mallorca is not an island to enjoy a beautiful beach and warm waters, it is also a place for good trekking places and rich history.
When: All year depending what kind of weather you like. The weather is generally good throughtout the whole year with some rain in autumn, winter and spring. Winters however are mild and quiet with average temperature of 14 C, so if you are looking for a place to relax, this might be a perfect time for you.
See also: 7 best photo spots in Mallorca
---
Perito Moreno (Argentina)
Why: Have ever wondered what music glaciars play? If you go to Perito Moreno you will know. It is one of the most incredible phenomena you can experience on your travels. This Patagonian wonder is the only glaciar in the world that keeps growing and if you are lucky you can witness when it breaks. There you can easily get overwhelemed by the beauty of nature. The electric blue colour of the ice, the melody that is played, the hiking on the glaciar…All of this will make you connect with nature on the whole new level. You can even have a glass of whisky on rocks that come straight from the glaciar (the ice I mean).
When: All year.
See also: The sound of glaciers. Perito Moreno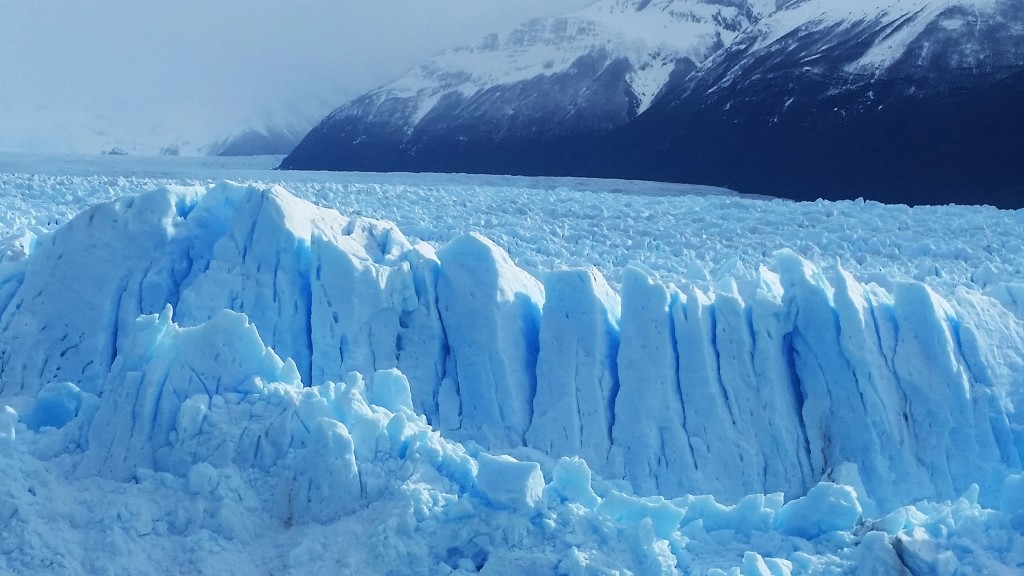 ---
La Paz (Bolivia)
Why: One of the most peculiar cities I have been to and at the same so real. A huge city located in a hole, not to mention that it is an unusual experience to be in the city at such high altitude. La Paz is full of stories, witches markets and one-of- a-lifetime experiences. Just at a short distance you can be part of a death-like bike tour along the famous death road that will take you straight to tropics. Or you can see cholitas, women dressed in traditional clothes in a wrestling show.
Traditions there are strongly preserved offering travelers to be part of something that seems to be from outer space.
When: April to October for dry weather, although June, July and August can get very cold and that combined with high altitude might be very difficult for some people. From November to March there may be heavy rain falls. June is a good time for a glimpse into the bolivian culture for the Festival of the Gran Poder.
See also: Getting high? 8 tips how to survive high altitude sickness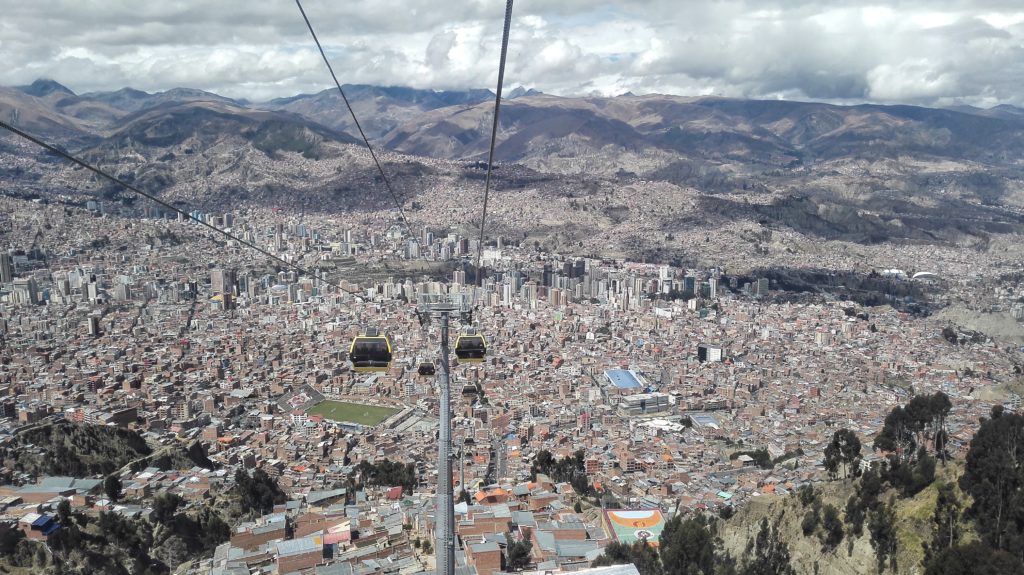 Thank you for visiting, everyone. I hope you have found a little bit of inspiration here to plan some incredible trips. Happy travels!
In a meantime, you can search for great deals on hotels here, it is so far my favorite accommodation search website:



Did you like the post? Pin it for later:
Disclaimer: This posts includes some affiliate links for which I get little cash at no cost for you, which helps me to travel and share the stories with you. I only share my favourites with you that I do or would use myself.
And if you love hats, here are a few of my favourites: