When I was still in high school, I belonged to a youth association that allowed me to travel around Poland and other European places to participate in exchanges with young people from other countries. I made life long friendships and even now, 17 or so years later I still keep in touch with some of the people I met and watch their successes unfold. This was a really precious time to me. It was the time when I got a serious travel bug and a motivation to learn other languages to be able to stay in touch with the people of different nationalities. One of the exchanges was happening in the beautiful Spanish island- Mallorca. It was like a dream. I still remember the happy song about Mallorca, which was increasing my curiosity. It appeared to me to be heaven, a place where sun never stops shining and where all the problems go away. I did not make it to go on that exchange, but I promised myself that one day I will.
Many years later I took my mum on a trip to Mallorca. It was as beautiful as I imagined. Except that now I was able to plan the trip better, do a little bit of research and see all the highlights of the island during this one week. My mum loved Mallorca. Everything from the sun, warm sea to the charming little streets. Everything is pretty there, but I prepared for you 7 spots where you can take the nicest photos on your trip.
See also: Those photos will show you why you should never visit Scotland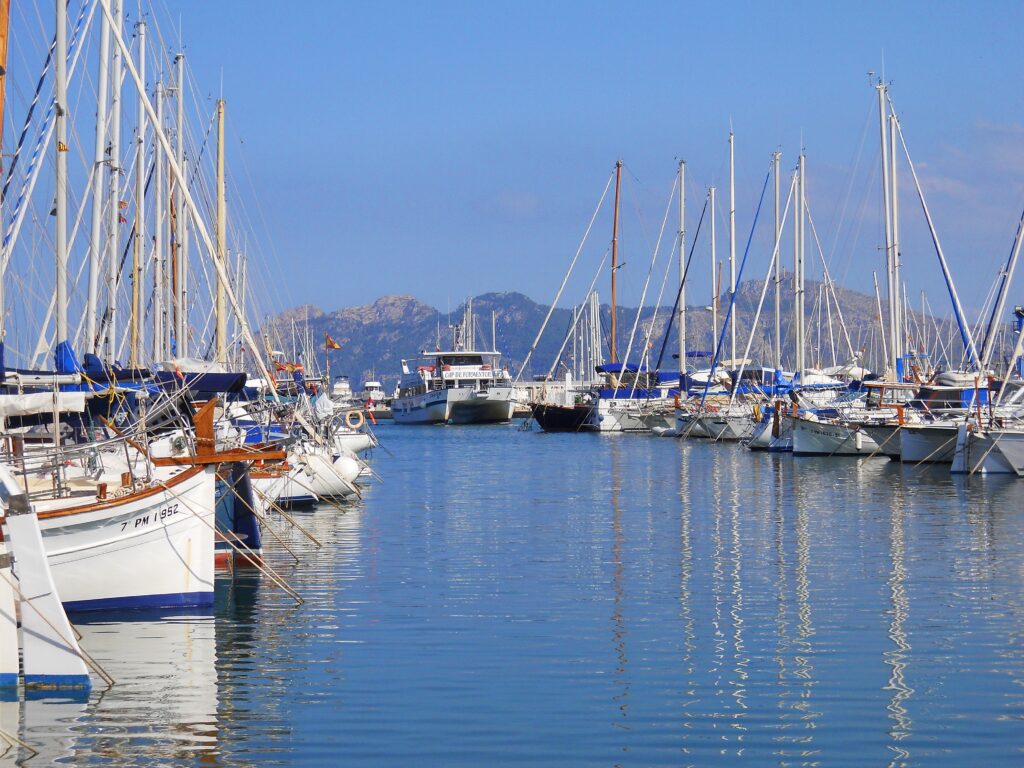 If one of your mains aims when travelling abroad is the discovery and capture of true beauty in all its forms, then the breathtaking island of Mallorca is an excellent place to search for that perfect picture. From stunning landscapes to breathtaking architecture, the ancient and astonishing Balearic island will show you more and more as you slowly unfold its secrets.
I have prepared for you a little list of the best spots to take photos during your stay in Mallorca. I am sure though that wherever you go there, you will take hundreds snaps as this island is just incredible.
7 best photo spots in Mallorca:

1. Fornalutx
Nestled between the Alfabia and Els Cornadors mountain ranges towards the North West of the island, this tiny and ancient village is only accessible on foot from the nearby, possibly equally beautiful town of Sóller. Surrounded by orange and lemon groves, the rustic red-roofed houses are constructed of local tan-coloured stone, and at the heart of the village lies the Plaça d'Espanya – the town square dotted with lovely cafés and a general store. There is also a traditional washing house, its water running directly from the mountainside, where many of the villagers still wash their clothes.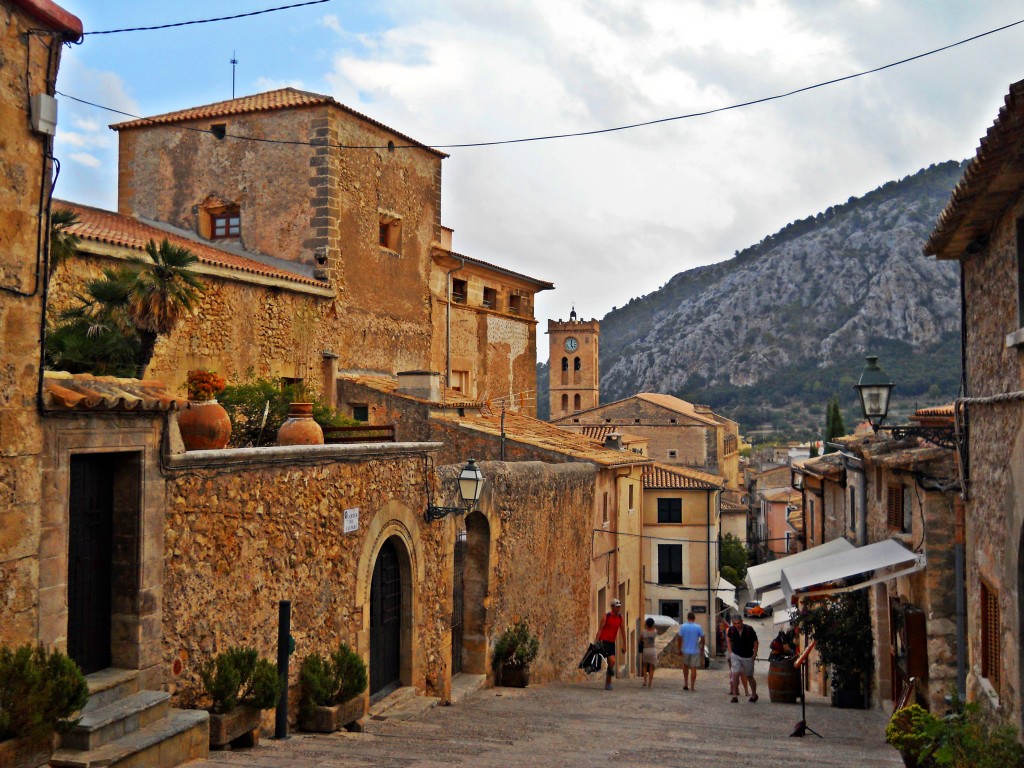 2. Port de sa Calobra
Also situated on the North West island, this time on the coastline, this beautiful beach is partly scattered with pebbles and partly covered by soft, glittering sand. Pass through a tunnel worn through a cliff face, however, and you'll be met by a serene secluded cove, flanked by towering rocky outcrops. The clear azure water gives this beauty spot a truly unspoiled feel, and with its sense of separation from the outside world, you can pretend that you are the only person in the world who knows it's there.
3. Santa Maria del Cami
Follow the Ma-13 antibiotic amoxil from Palma in a Northeasterly direction, and you'll come to the municipality of Santa Maria del Cami in the Comarca of Raiguer. Ceramicists, potters and weavers ply their trade in this beautiful village, which has historically been known as a crossroads or a resting point for weary travellers. Home to ancient cottages dating back to the 16th and 17th century, this place truly is a hidden gem.
4. Mondrago Natural Park
For powerful earthy beauty, you could do far worse than to find yourself surrounded by the splendor of this nature reserve. Occupying a small part of the South East coast and stretching further inland, Mondrago Natural Park is flanked by the lovely town of Santanyi and the seaside resort of Cala d'Or, and features stunning rocky cliffs, beaches, wetlands and amazing flora and fauna.
5. San Salvador Monastery
An ancient site of pilgrimage, an awe-inspiring statue of Christ contrasts starkly with the skyline upon the peak of a great ascent along a path that passes images of the stations of the cross. Tackle the great climb on foot like the religious travellers of old, or drive the narrow, winding roads to reach the top and take in the striking scene. Find the San Salvador Monastery near the small town of Felanitx on the southeast corner of Mallorca.
6.Palma
With its towering cathedral, its lines of palm trees dotted along white promenades and its huge blue bay always bobbing with yachts, the great city of Palma is itself a place of stunning beauty. Lit up at night, it is particularly incredible. In an impressive clash of old and new Mallorca, ancient churches stand among tower blocks. Keep an eye out for the former Gran Hotel, now an art gallery. Its awe-inspiring facade was designed by Luís Domènech i Montaner, an architect who was heavily inspired by the Catalan Art Nouveau movement. We did not spent much time in Palma, but it is a really charming place.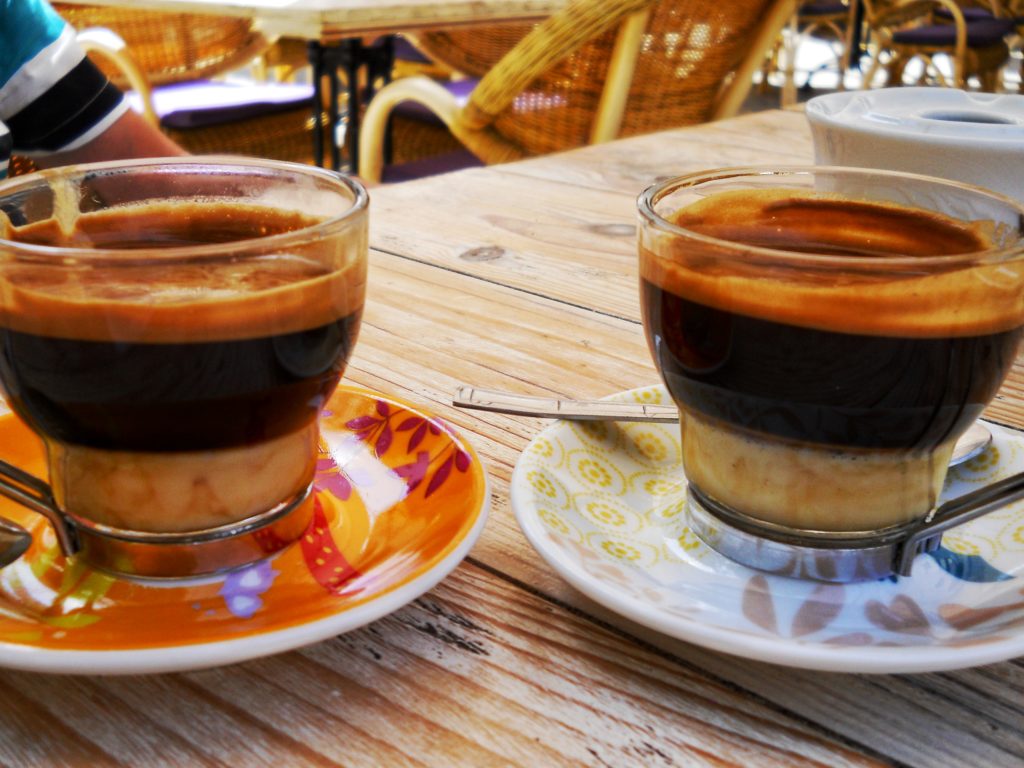 7. Iglesia La Porciuncula
This incredible building received its nickname – "The Crystal Church" for a reason. An interesting but comparatively modest-looking modern religious structure on the outside, the unique round interior of the church reveals a myriad of light and colour. Striking contemporary stained-glass windows of exquisite beauty surround the onlooker and serve to teach them that the new can be just as lovely as the old.
See also: How mindful traveling makes my eperiences richer.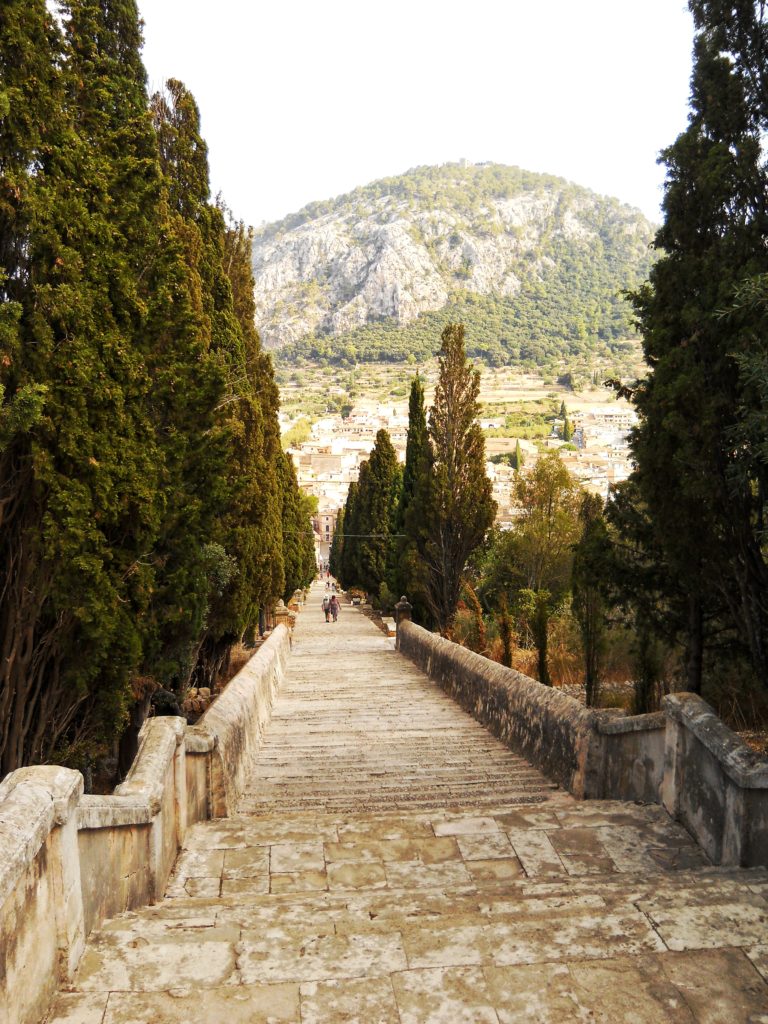 I must admit that it was really worth dreaming about going to Mallorca. Me and my mum had a wonderful time. It is such a lovely place for anyone who wants to combine cultural sightseeing with a beach time. Beautiful beaches and warm water allowed us to relax so much and little charming town and historical places to learn so much and keep us interested.
You can now download this post on GPSmycity if you'd like to keep it for later on your travels and use it offline.
Thank you for visiting. Have you been to Mallorca or other Spanish islands and have any tips or stories to share? We are always grateful for your travel inspiration. Happy travels.

Did you like the post? Pin it for later: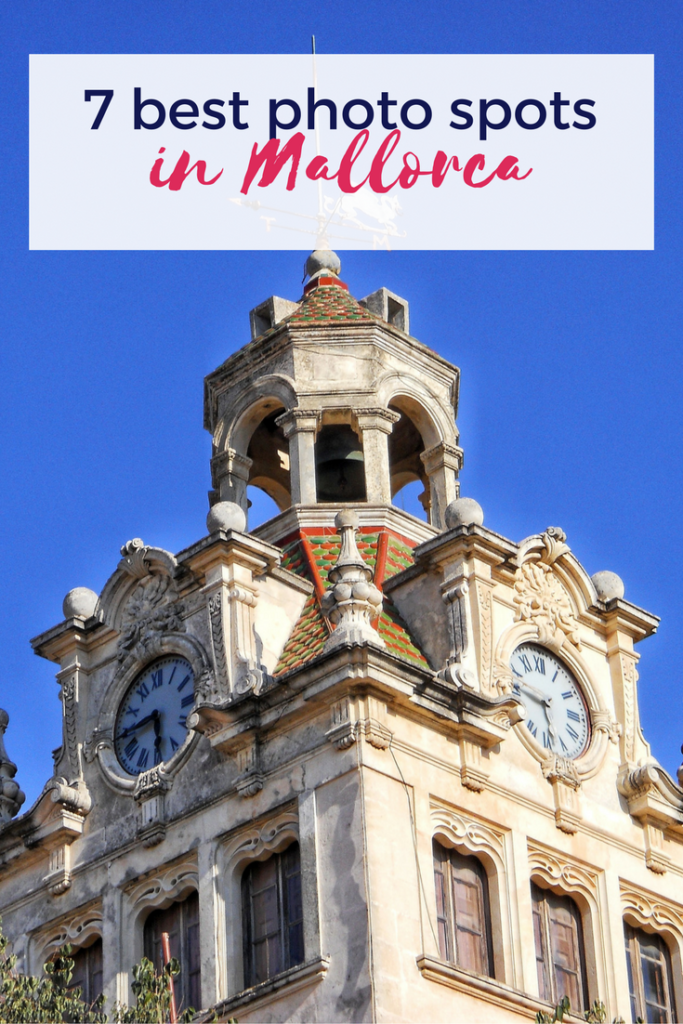 Disclaimer: This posts includes some affiliate links for which I get little cash at no cost for you, which helps me to travel and share the stories with you. I only share my favourites with you that I do or would use myself.