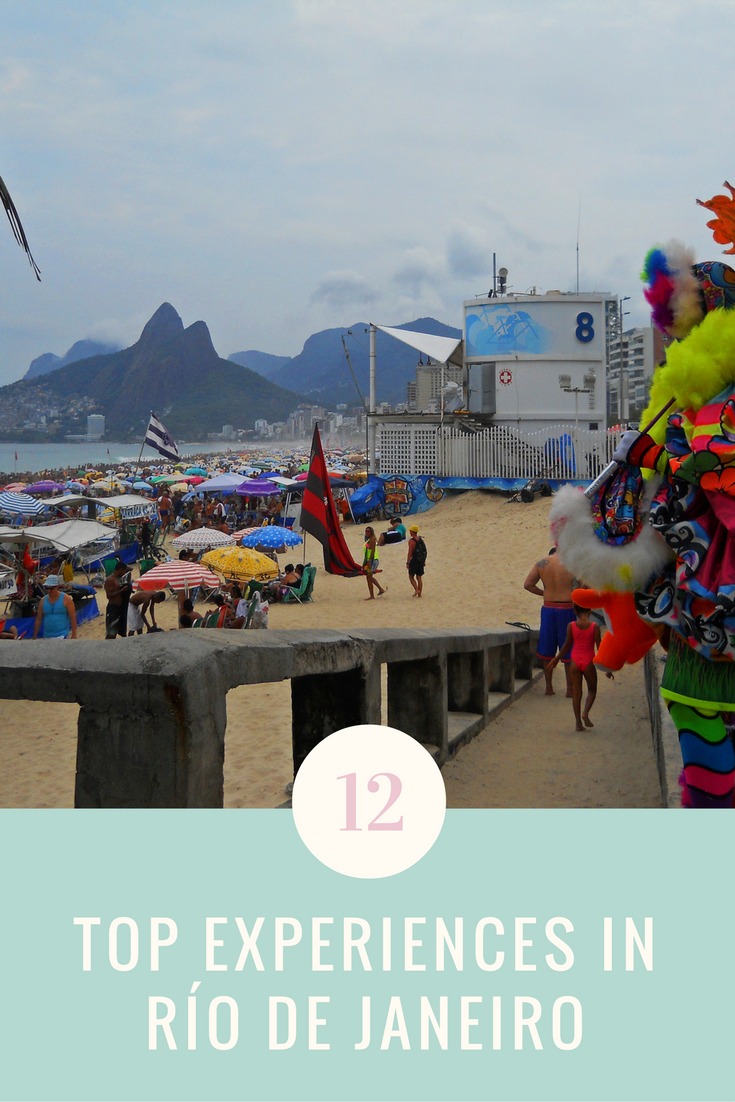 Maybe you can name a few cities more exciting than Río de Janeiro is something else. I have been dreaming of living the hot samba till the first hours of the morning for a long time. I had 9 days in Río and barely moved away from this city. I had plans to see some surroundings, but I did not want to lose a single day in this vibrant city. The carnival was on and the sounds of samba were buzzing in the ears. After a week of carnival craziness, I had a chance to see the other face of Río de Janeiro. Whether you go there during carnival or a quieter time, you will never get bored.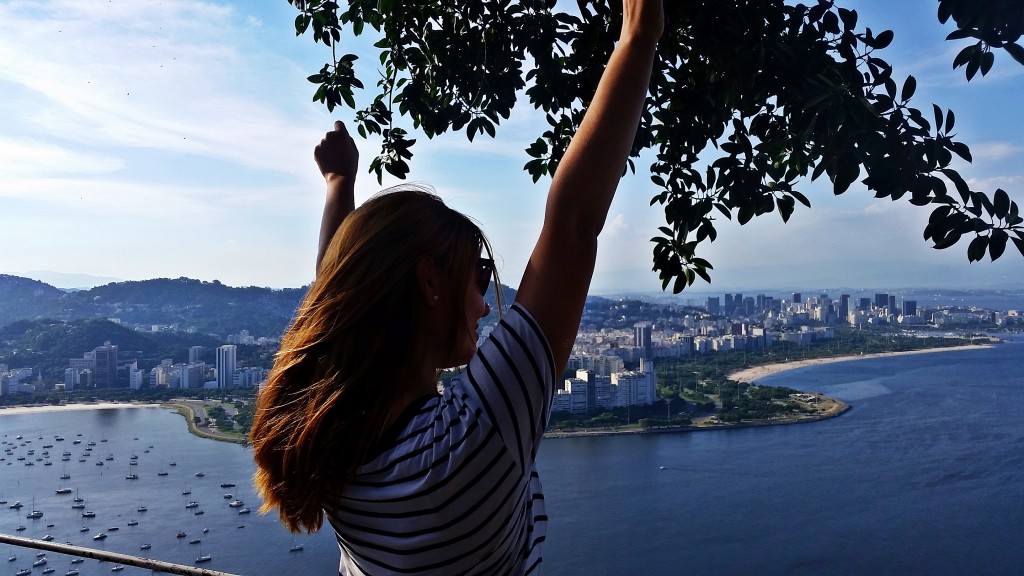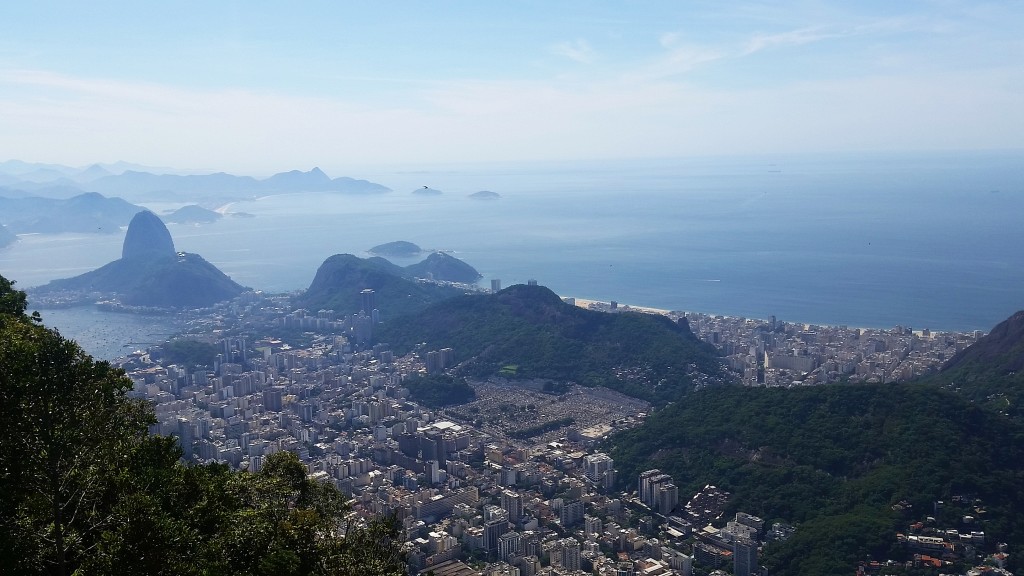 I have prepared for you a little list of experiences to try while visiting the city of the biggest party, which does not stop being as excting for the rest of the year.
12 top experiences to have in Rio de Janeiro
1. Cristo Redentor
What would be more Río-like attraction than the iconic statue of 100 meter tall Cristo Redentor overlooking the city?! The place is, without any surprise, rather crowded as every single visitor to the city wants to get to the hill to see the monument up close and admire the beautiful panoramic landscape from the top.
I'd like to give you one advice: go there early in the morning, before 9 am the place is not that crowded yet, so you'll have a better change to freely take pictures.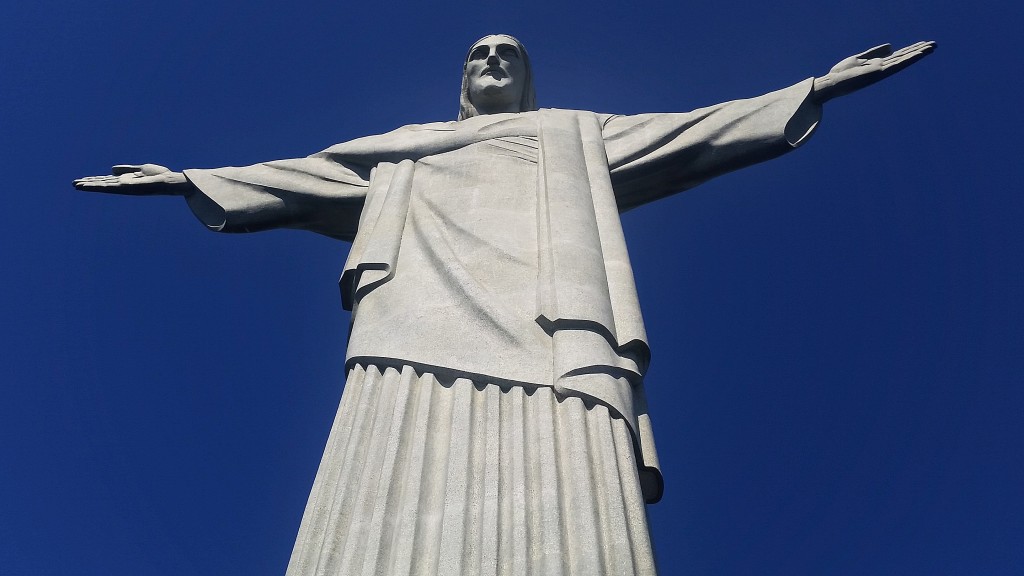 2. Copacabana, Leblon and Ipanema beaches
What is the first thing coming into your mind when you hear about Ipanema or Copacabana? I bet the famous songs that made the hot beaches a dream for many. Río is all about the sun and the beach. Enjoy them…and do it a lot!
"Garota de Ipanema"
Copacabana, Ipanema and Leblon beaches are connected and you can walk for a few kilometres along the beach from one neighbourhood to another. There is a beach to fit everyone's personality. The busiest I found to be Copacabana; perfect for company seekers.  Leblon is much smaller that the other two and much quieter. It is a city refugee for families and those thriving to get some relaxing time.
Beige, soft sand, pleasant water, long walks and warm evenings could not be better at one of the beaches in Rio de Janeiro. I enjoyed most watching sunsets at Ipanema beach with a cold, freshly made caipirinha in my hand.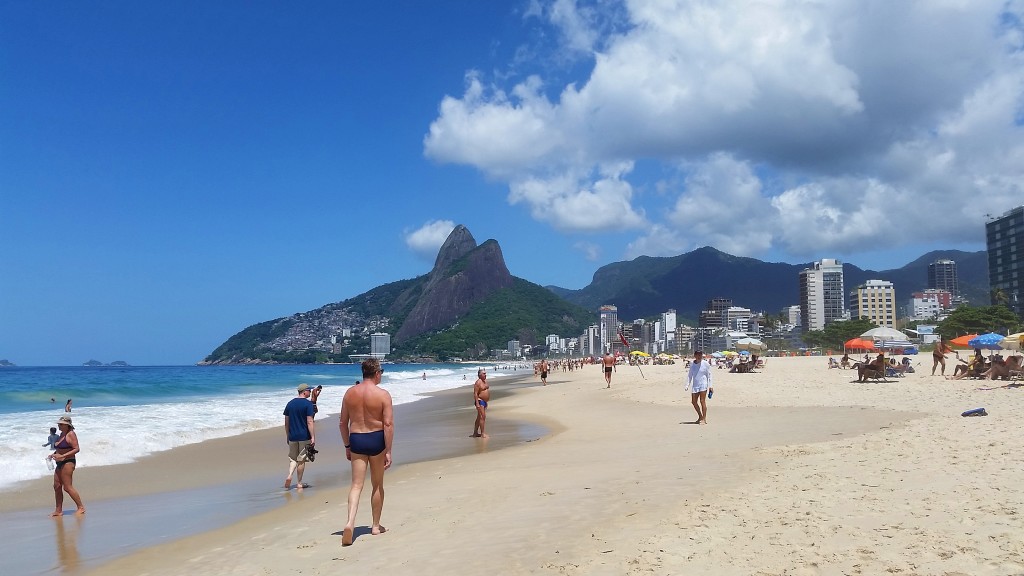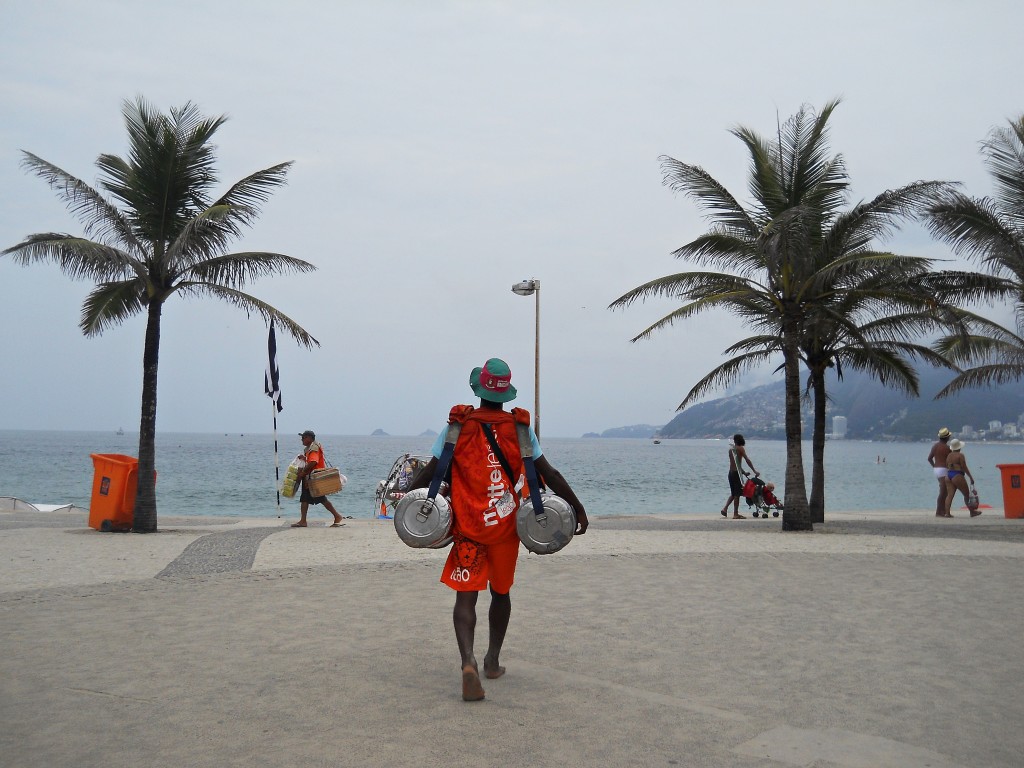 3. Maracaná stadium
Maracaná is not only one of the biggest stadiums in the world, but above all, it hosted the historic World Cup final in 1950 between Brazil and Uruguay. Since it was the Uruguayan team that won, Brazilians tend to be a little be sensitive on that topic. If you are not up for a game to watch, you can join a tour around the stadium and even try your ball-kicking skills on the field (yes! they let you do that on the side of the field).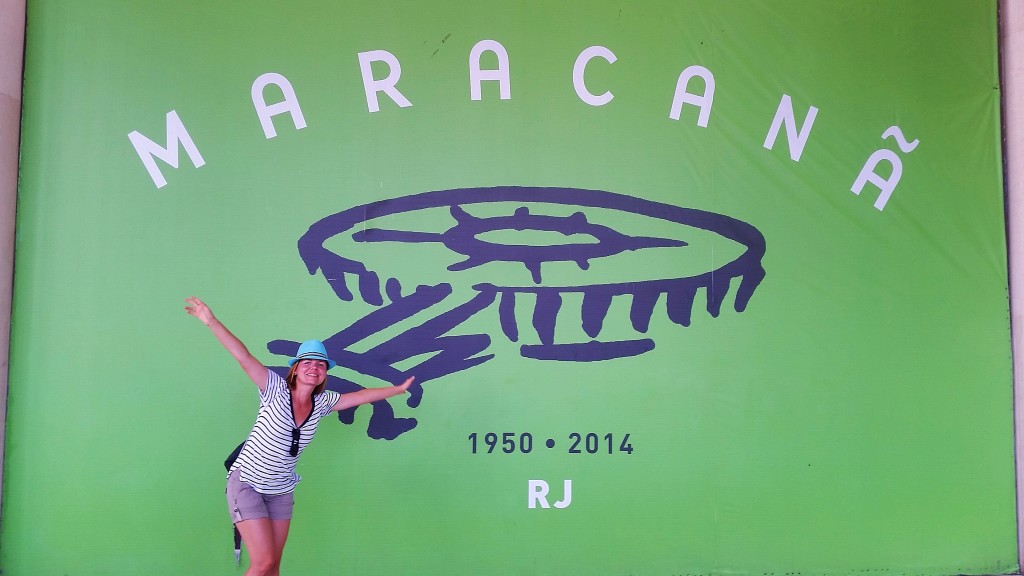 4. Pao de Açúcar- Sugarloaf Mountain

This is definitely a must in Río for a one good reason: the view is spectacular! There are many tours taking you to the Sugarloaf mountain, but there is really no need to join it. It is super easy to get there on your own.
The ride to Pao de Açúcar is divided into two stages. Each part of the ride is very short- about 3 minutes. First you take the cable car from Praia Vermelha (Red Beach) to Morro da Urca (at the altitude of 220 meters), then another one to the top of the Sugarloaf Mountain.
You don't need to rush to get to Pao de Açúcar from Morro da Urca. The views from there are spectacular, too, especially for sunrise or sunset.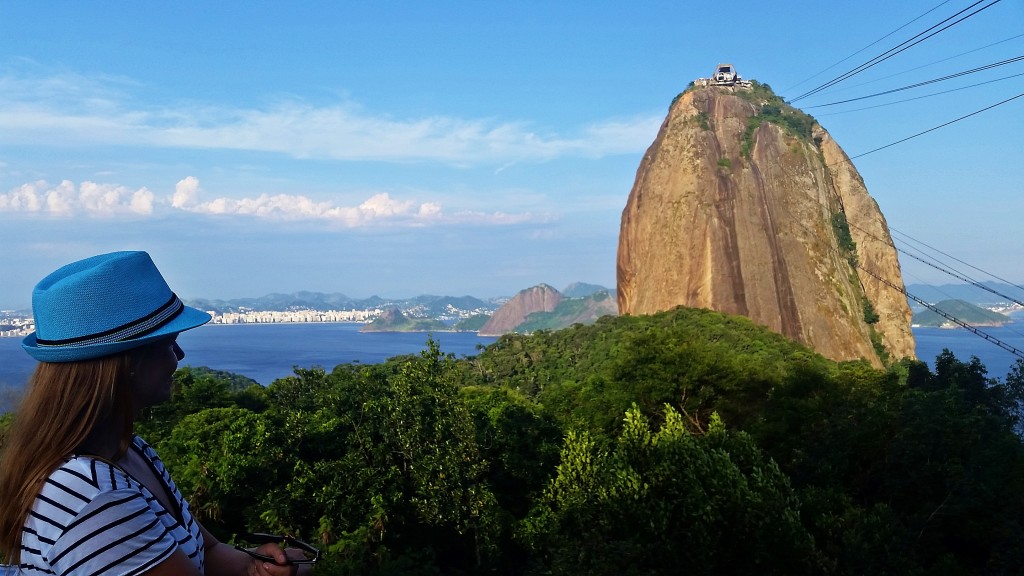 See also: Punta del Este, the most sexy. Its 5 secrets.
5. Santa Tereza

It is an atmospheric, Bohemian-like, quiet neighbourhood of steep little streets full of little cafes and restaurants. You have beautiful views from up there on a display, but there's some other attractions cheap doxycycline online there such as Santa Teresa Convent or art galleries.
6. Feel the samba at the Carnaval
Río during carnival transforms into the biggest party you can imagine. Millions of people head to the Marvellous City to dance the nights away to the rhythms of samba. The streets parades in many neighbourhoods that happen every night are joined by masses of dressed up locals and tourists to celebrate this special time of the year, when only joy is accepted. The shops are closed and nobody works- everyone is in a party mood. All the people on the streets are dressed up: young or old, baby or an old man, human or a pet…everyone was colourfully wandering about.
The day after the carnival the streets got empty and sudden quietness transformed the city into something that seemed to be in slow motion. The hectic party days were over and we just a chance to enjoy the other 'personality' of Río de Janeiro.
If you are planning to go to Río for the carnival, book a hotel many months in advance or you can be surprised but the triple prices during those festive days.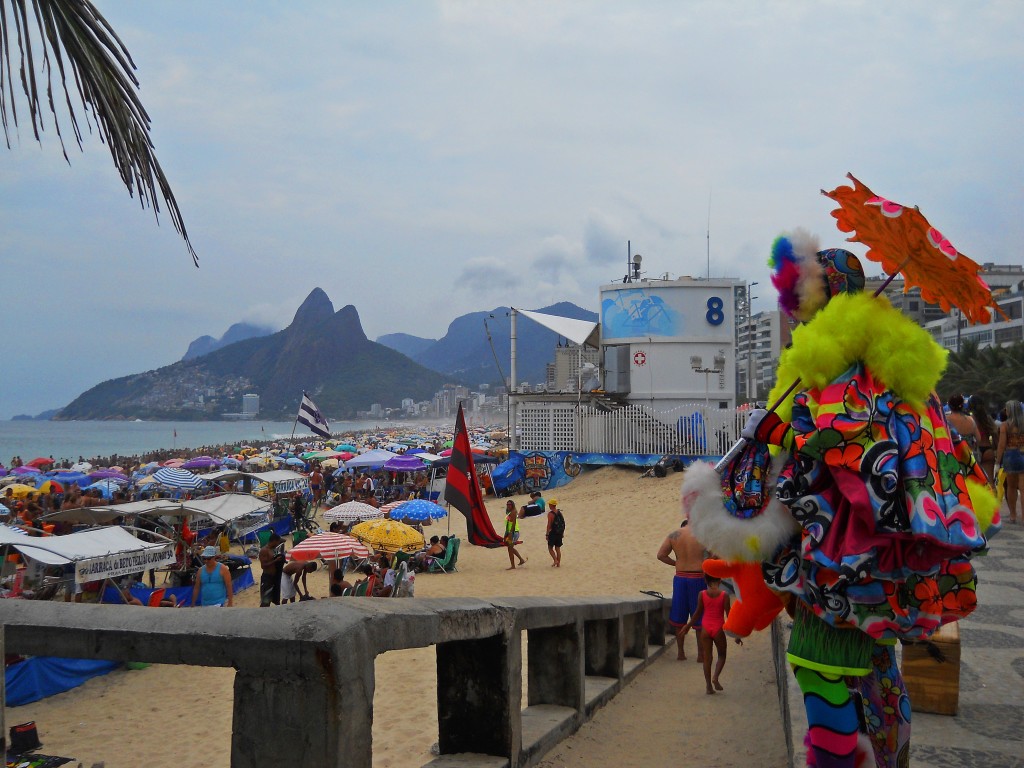 The biggest highlight of the Carnaval is Sambodromo. Watching the parades prepared by samba schools can overwhelm you with the sensations overload. Believe me, I cannot even find the words to describe the immensity and intensity of the show. The hot samba music, the colours, the costumes, the thousands of dancers… this just needs to be experienced.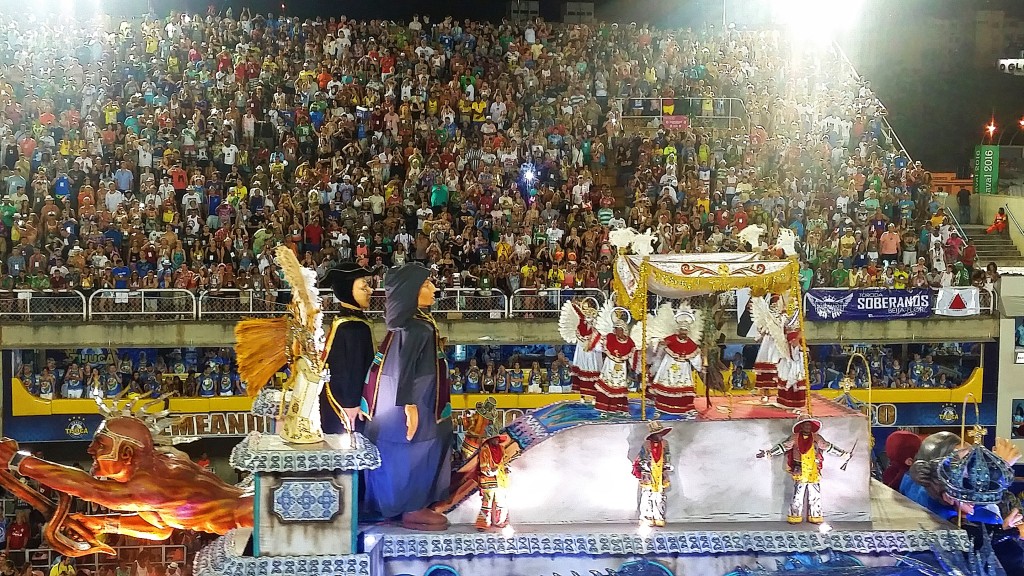 7. Free walking tours
There's a number of free walking tours in Río: anything from city walks to food tours to pub crawls. You can get some info here. This is great opportunity to see some hidden gems that are difficult to find or even know about at times. Fun and outgoing guides always try to give the best experience possible to the tourists.
8. Feijoada on Saturday

A typical dish usually enjoyed on a Saturday. It is a meet and bean stew and it is served with a few side dishes…you better go for it very hungry. Of course you can eat it any day you wish, but in Brazil (and especially in Río) it is considered as a Saturday afternoon meal. It should be enjoyed slowly and not eaten as a quick meal. Families join together on a Saturday to enjoy the time together or watch a football game (what is Brazil without football!) while munching on feijoada. It is served in most restaurants, but tastes best in small street bars.
See also: Buenos Aires for foodies- a little guide to eating in Buenos Aires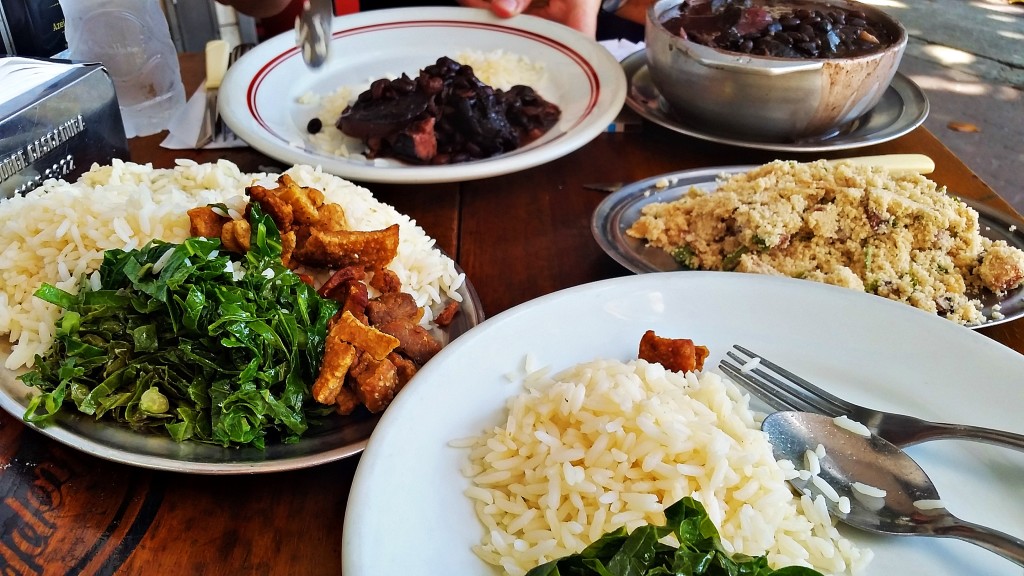 9. Dance till the sunrise in Lapa neighbourhood
If you the kind of person who becomes more alive at night, Lapa neighbourhood is for you. It is full of clubs to choose from or you can party till the sunrise on a Friday night in a disco.
1o. Barra de Tijuca

Half an hour away from the busy Río and you transform yourself to an idle town with equally beautiful beaches. It's not like there's no beautiful beaches in Río(phi!!! Ipanema, Copacabana…amongst others), but a trip to Barra de Tijuca is worth doing.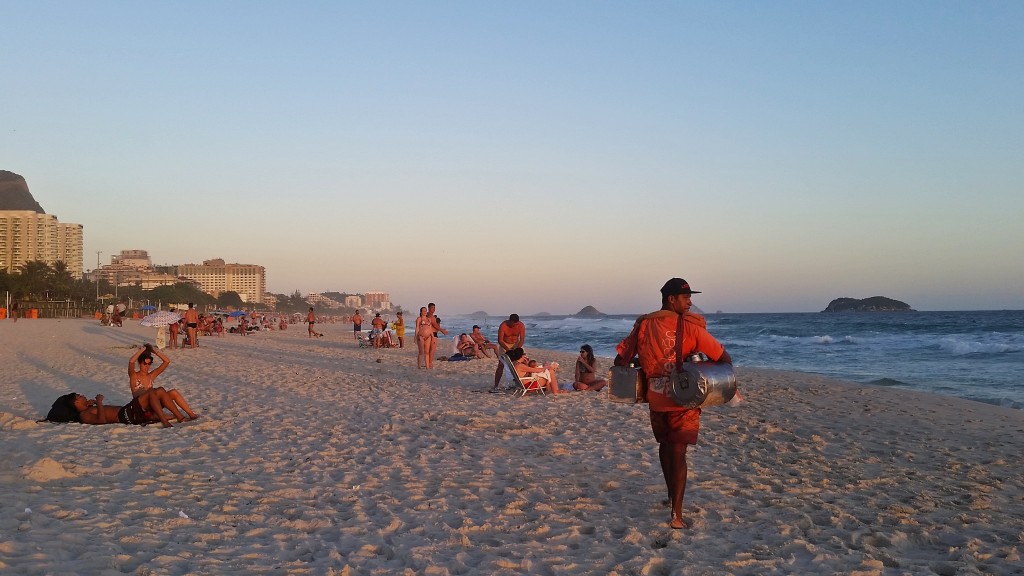 11.
Have a caipirinha and/or coconut water at the beach
Well…there is nothing more refreshing that chilled coconut water straight from the fruit. It's cheap, nutritious and go so well with brazilian experience. Either this or citrussy caipirinha and you complete your experience in Río de Janeiro. Be careful with caipirinha though; Brazilians tend to be generous with the kick ingredient of the cocktail and you might risk not remembering much from this amazing city.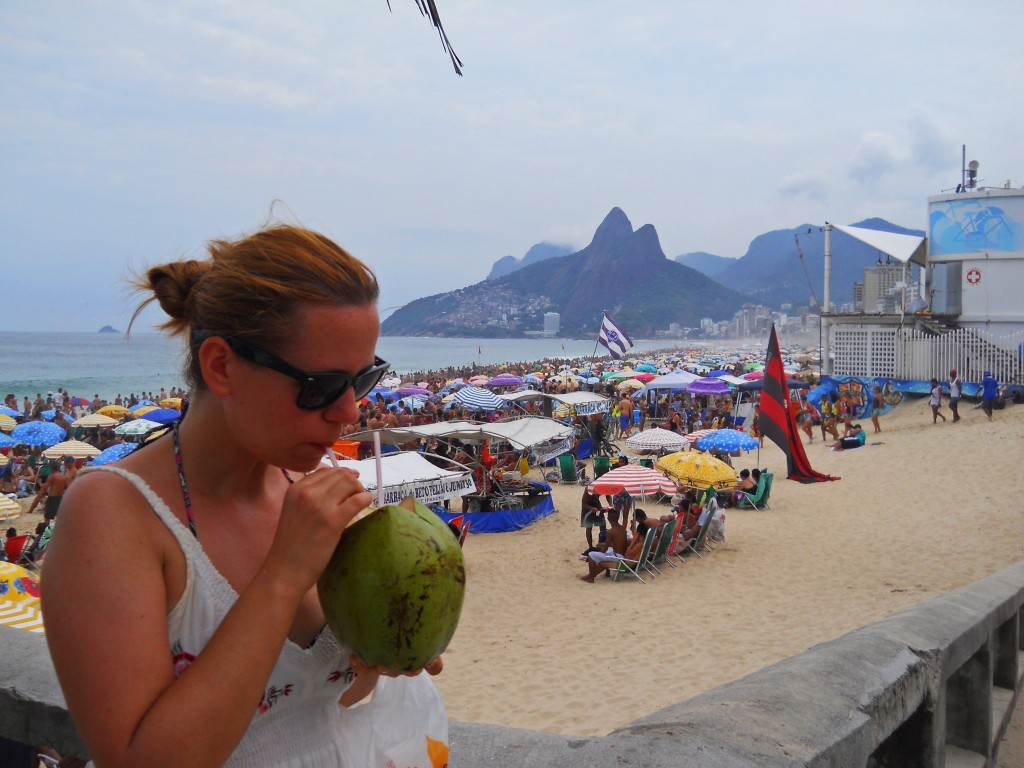 12. Have a helicopter ride
Although not very cheap, this could be one of the most incredible experiences  in Río de Janeiro. You can take the flight from the mid-stop on the way to Pao de Açúcar and see the city from the perspective of a bird.

Thank you, guys, for visiting. It's always lovely to have you here. Do you have any tips on visiting other wonderful cities like Río de Janeiro?

Pin it for later: