Atacama is the driest desert on Earth with only 1 to 3 mm os rain per year (although it rained twice last year and flooded many towns, but let's follow the statistics). In the middle of this land…well, actually in the middle of nowhere, there is a little village of San Pedro de Atacama.
San Pedro de Atacama is the most popular destination for anyone who dreams of exploring the desert of Chile. Although there is so many places worth visiting in Atacama region, San Pedro is flooded by crowds of tourists from all over the world. As it is known, distances in South America are huge and you can drive for hours and not see anybody. San Pedro de Atacama is surrounded by many wonderful landscapes easy to reach.
I lived in Atacama for over two years and San Pedro was one of the weekend escapes. I've been there a few times and each time something new could be discovered. I am sure you'll find something for yourself.
If you'd like to save this post for later to be able to use it offline (the internet there can be tricky), you can now do so by entering this page of GPSmycity.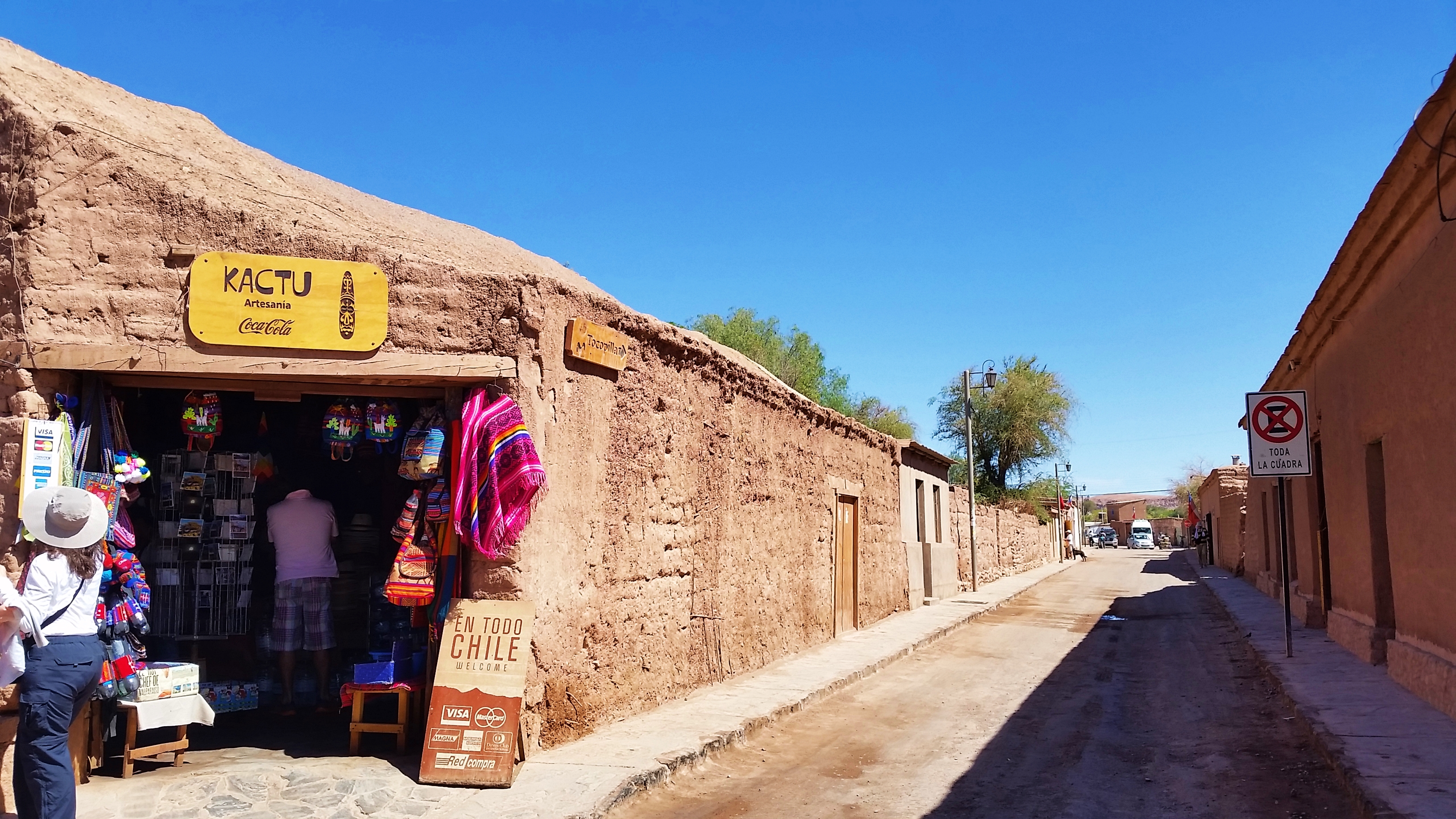 What to see and do in San Pedro de Atacama
Geyseres del Tatio
Those high altitude geysers are best to be seen early in the morning. It is quite a trip from San Pedro- driving for an hour and half on a bumpy road that includes crossing a small river (no bridge…piece of cake). If you are not up for it, there is plenty organized tours leaving from San Pedro every morning around 4:30am.
This trip isn't maybe the easiest, but surely worth the pain of getting up at 4 am and arriving there for the sunrise, which is pretty spectacular. It is freezing cold there with the temperatures going as low as -20 C, but you will be able to warm yourself up in a hot water pool or heat a hot chocolate in one of the hot water geyser holes.
Bare in mind that the geysers are located at over 4000 meters, so you can be affected by high altitude.
See also: Getting high? 8 tips how to survive high altitude sickness.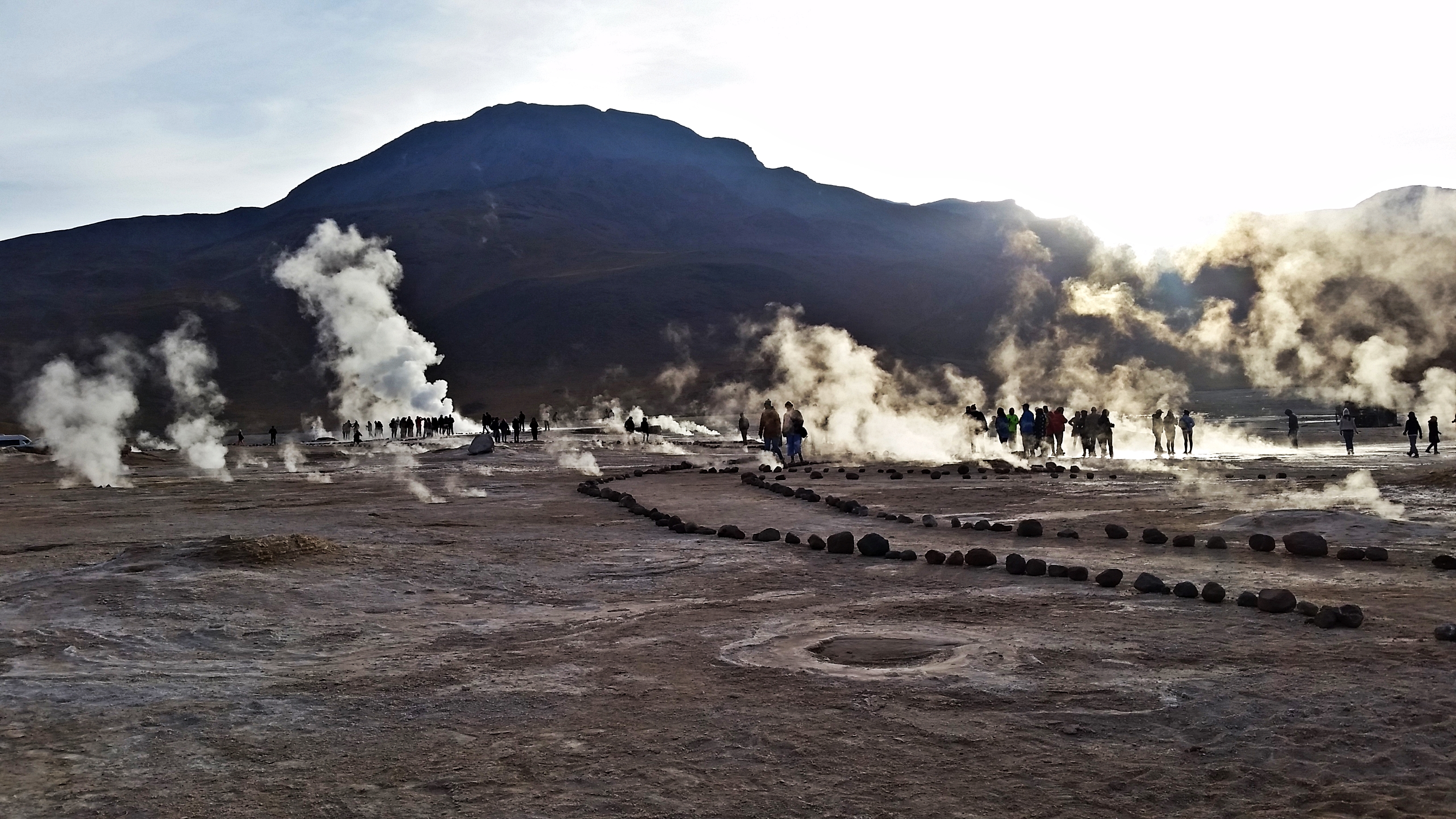 See the sunset in Valle de la Luna (Moon Valley)
This is definitely a trip you can do on your own. You can also join a tour if you prefer. The entrance to the park closes at 5pm and you won't be let in after that. Reserve at least 2 hours for the hike. To be honest, you can easily spend there 5 hours walking around and admiring the landscape, which is way more beautiful when the sun starts setting. The desert changes its colours pastel shades of blue, pink and purple.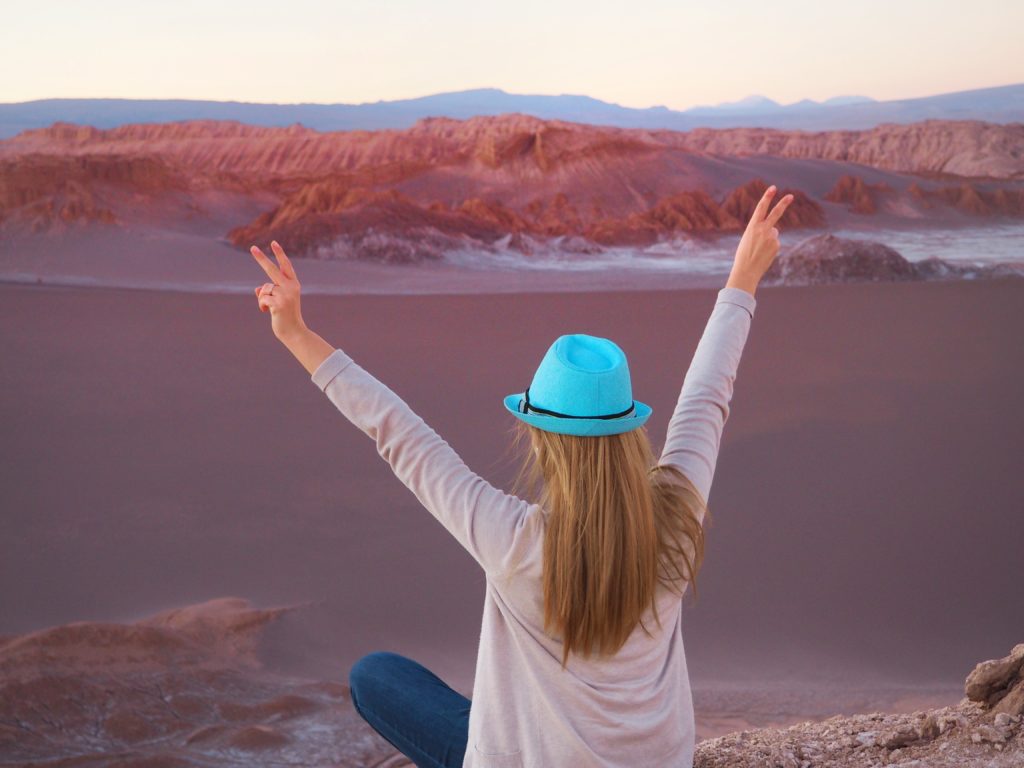 Valle de la Muerte
Similarly to the Moon Valley, the landscape is often compared to the surface of the Moon. Being very close to San Pedro, it will be easy for you reach on your own. It is a perfect place to practice some sandboarding if you are into board sport. And if you are not: this is the time to be your first time.
See also: Sandboarding in Atacama.
Lagoon Cejar

Extremely salty lagoon will enable you float as if you were bathing in the waters of Dead Sea. You can do this trip on your own by car or bicycle or join an organized tour (takes half a day). The entrance to the lagoon involves a fee, but you will have showers there to rinse the salt off your body, which makes a very uncomfortable shell when dry.
It is really great to experience a little swim (or float rather) in the middle of a desert.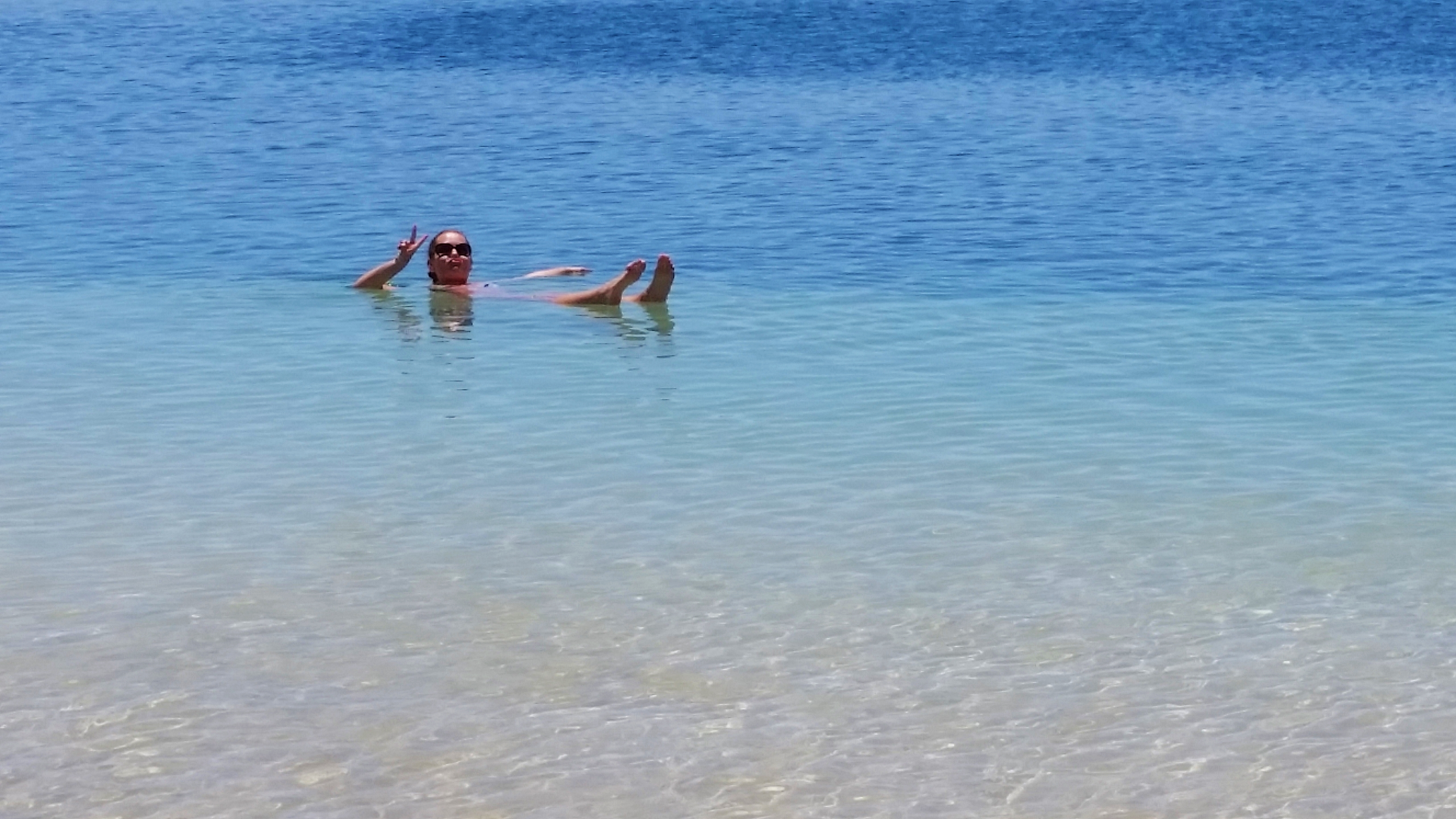 Lagoon Chaxa
White salty surface, turquoise lagoon and pink flamingoes should be enough to convince you that this trip is worth taking.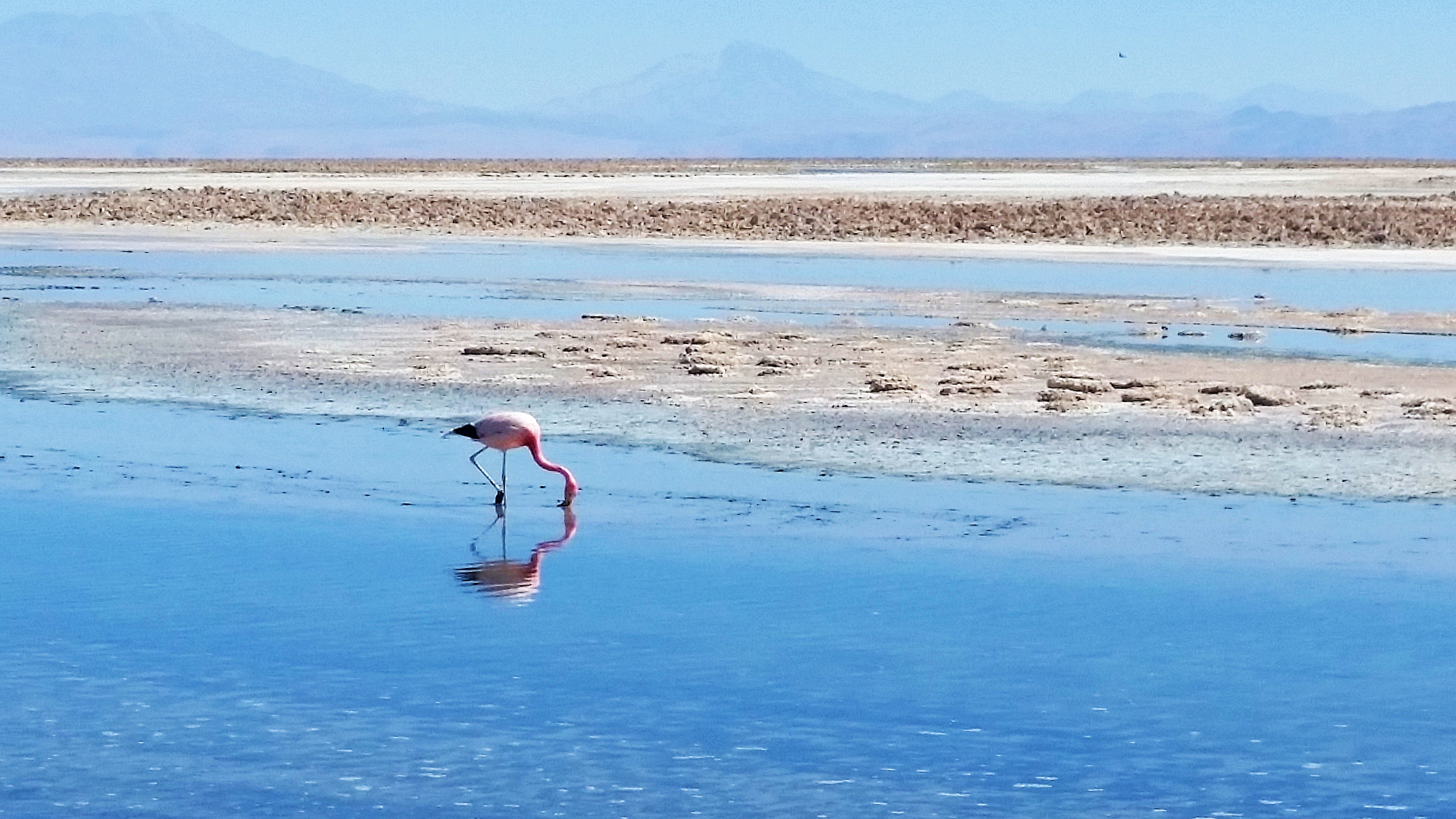 Astronomic Tour
Atacama is home for the biggest observatories on Earth and the reason for that is simple: location that allows to see a big part of the sky that is not visible from the north hemisphere, lack of light pollution and the atmospheric conditions. The skies are clear majority of the year, which gives you a clear image of the sky full of stars. It was also the most perfect place to watch the Blood Moon last year.
In San Pedro you can join a night tour and use a telescope. The guide will explain some basics of the stargazing while sipping a glass of wine, which makes it an interesting thing to do. Do not limit yourself though to the tour, if you can spend as much time as possible watching the sky in Atacama as it is something incredible, which we cannot see in most doxycycline online cheap places in the world.
Miscanti and Miñiques Lagoons
This was one of the places I remember most…beauty-wise. I guess the photos do not do its justice. Mirror-like lakes and salt flats make quite a picture-worthy view.
See also: Turquoise Lagoons in a desert? Atacama-where cool things happen.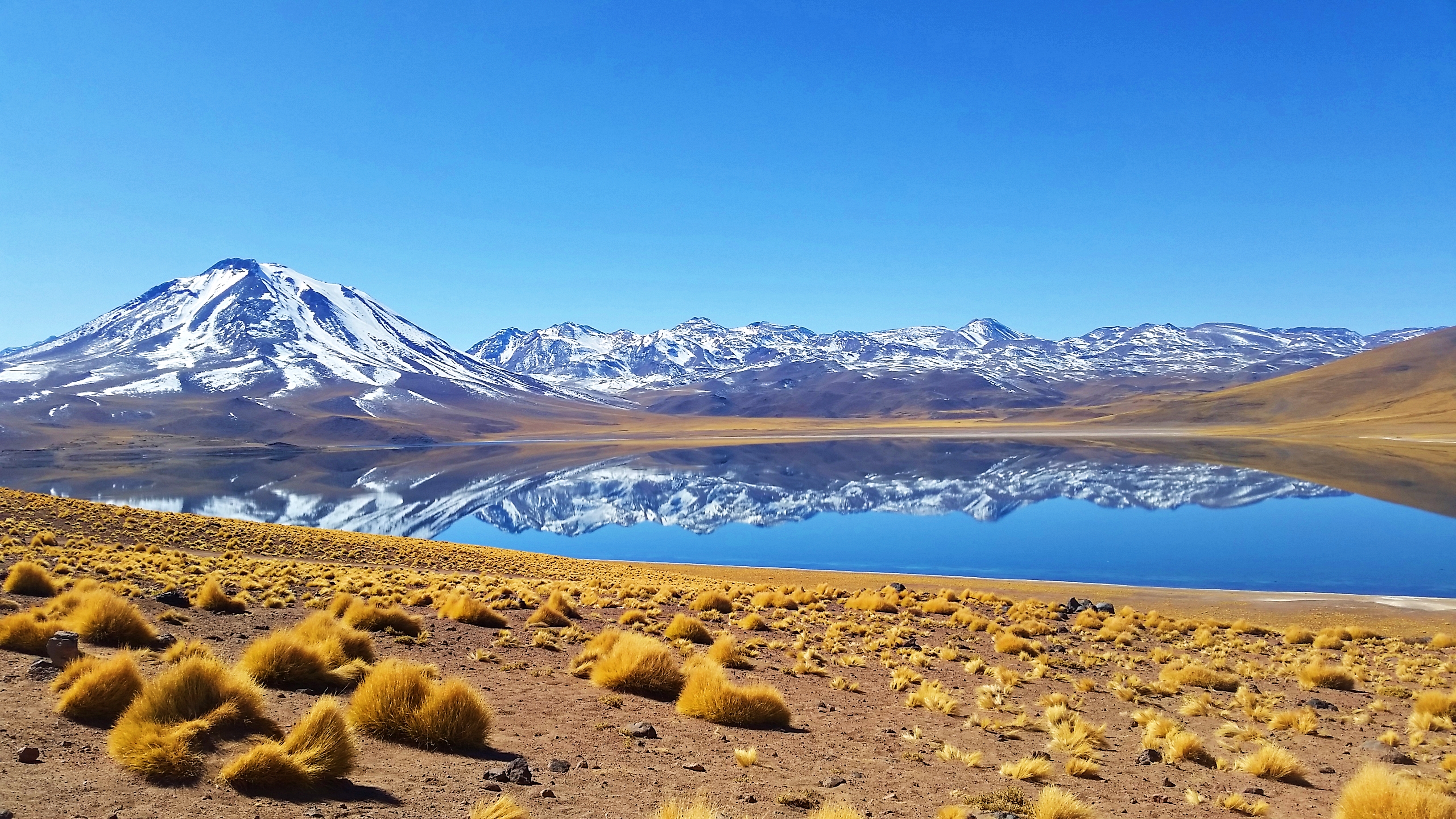 Puritama thermal waters
I would recommend you this place if you are staying in San Pedro for around four days and have some time to spare. There are six natural pools with volcano heated waters and each of them has the water of different temperature. Warm, crystal clear water and the picturesque landscape of the mountains can give you a nice relaxing time.
Salar de Tara
Landscapes of salt flats (salars) is really interesting to watch with a large history of ice age and glacier formations millions (?) of years ago. A little cherry on the cake would be the pink flamingoes you get to see.
See also: 12 favourite shots from Atacama this year.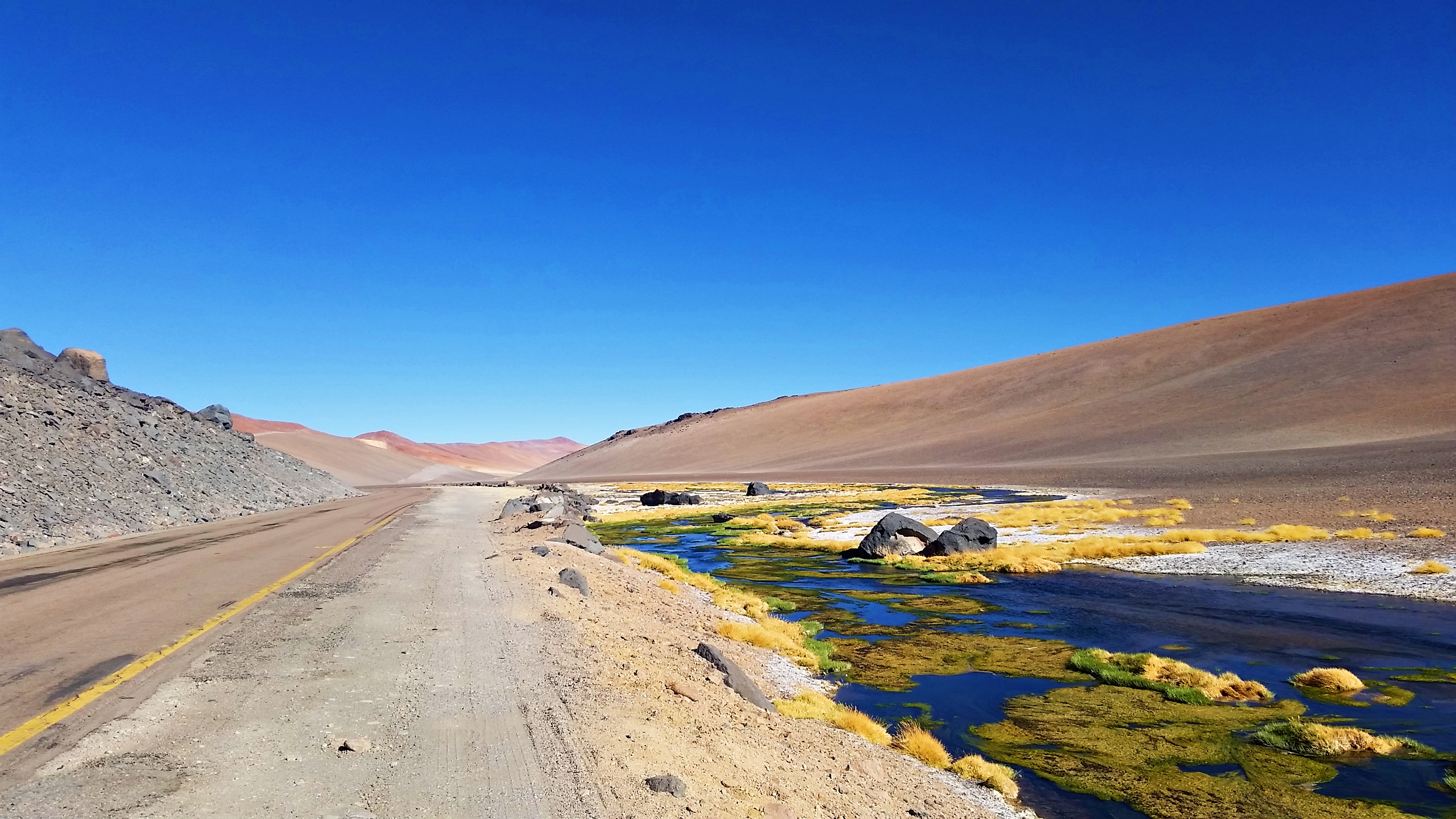 Machuca village
Machuca village is surely an interesting place to visit. You can actually do it on you way from Geyseres del Tatio. It is a tiny village of a few houses, where people live Andean life. What I liked most about it is that you can try there the best fried empanadas ever! And straight from the frying pan prepared while you are waiting.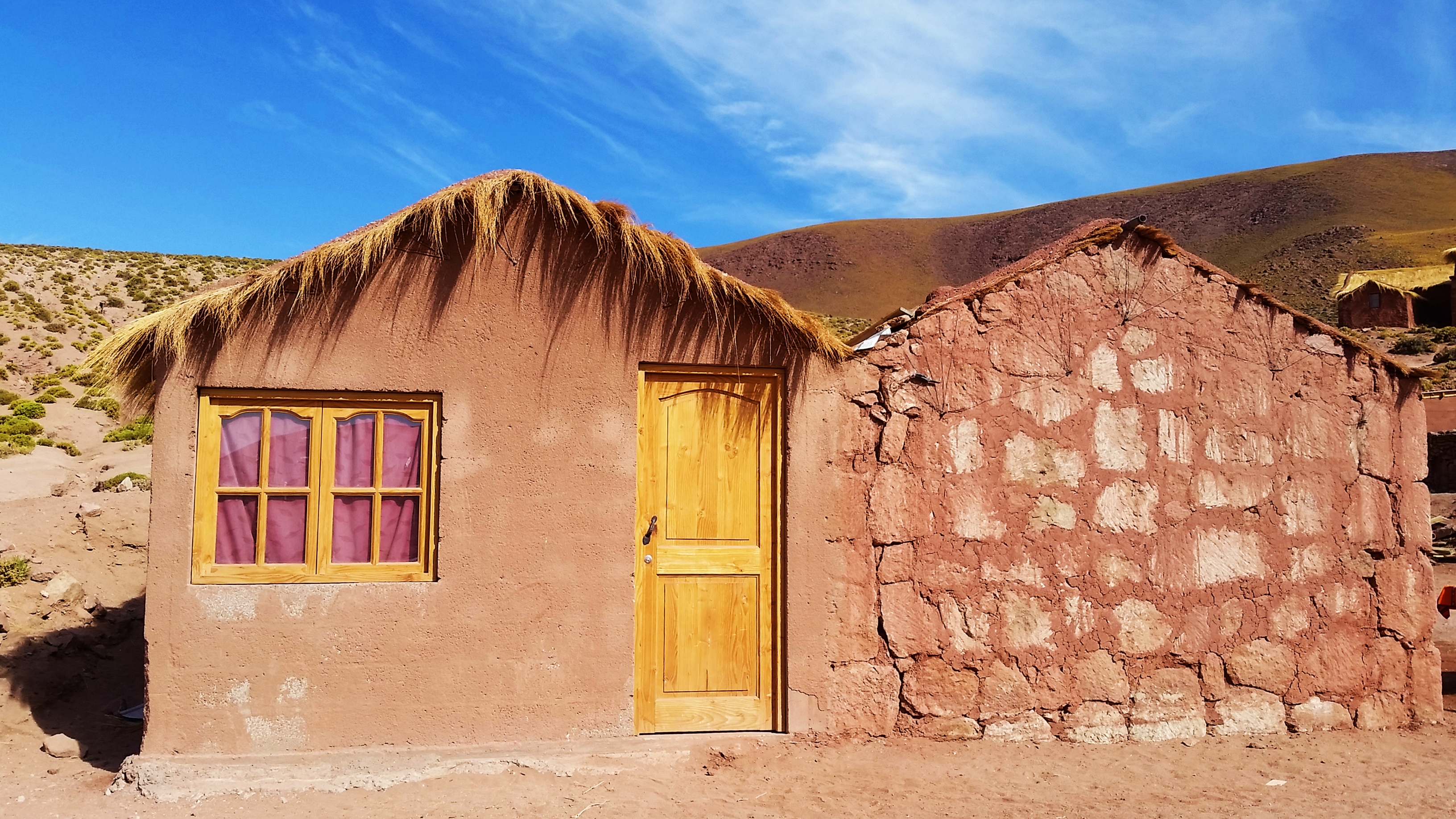 Practical tips
Cash: Even though there are cash machines in San Pedro it doesn't mean that you will some cash out of them, especially over weekends. It also happens in bigger towns, so you better carry enough cash with you for small purchases. You can use your card in most places, but cash is always useful. I've learned that after living in Chile for over a year.
Chile is not cheap in general, so the prices in San Pedro de Atacama are not different. You can find budget hotels for around $20, but you can also spoil yourself by staying in a luxury place for much more money.
See also: Keep calm…and go to Chile. What you need to know before your trip.
Tours: At every corner possible you'll find tour agents trying to sell any walk that can be done in San Pedro. The truth is that you can do so many of them on your own without paying. While trips to the geysers or most of the lagoons are rather difficult to do (as far and bumpy, so you'll need a 4×4 car), trips such as the Moon Valley is easy to reach by a bike. If you already have a car hired, I would recommend to just do it yourself without spending extra money. I have done those trips myself …and did not even get lost! Ha! That's an achievement for me.
When to go: It is nice there any time of the year. In February-March though, you might get surprised by Altiplano winter with heavy rains, but it usually doesn't last long, two weeks most.
How long: 3-5 days is plenty to see all the highlights.
Other: Share is worth gold in San Pedro de Atacama, so bring a hat, sunglasses and use plenty of sun block. The radiation is very high in this part of Chile and you can get burnt very easily. Bring some warm clothes too as at night and at higher altitudes (on your trip to altiplanic lagoons for example) gets very cold.
Where to stay:
Budget
• Posada Ventana Andina– I almost never stay in hostels and instead chose sometimes guest houses like this one. Simple and comfortable.
Average
• Ckamur Atacama Ethno Lodge– Do you want a real desert feel in the Atacama? This hotel will give you that. It is decorated with ethnic elements and gives you a lovely view of the Andes.
Luxury
• Tierra Atacama– can you see the photo below with the Licancabur in the background? That's the view you will get from the swimming pool outside the hotel. It is an all inclusive hotel that also provides all the excursions you would like to do. I loved it there.
• Explora Atacama– it is another truly luxurious experience in the middle of this funky desert village.
Alteratively you can use this box to search for hotels in San Pedro de Atacama:
See also: Best time to visit…
If you like traveling with other like-minded people, maybe you'd consider choosing a booking your trip with Contiki:
Contiki South America – Andes & Amazon Highlights Trip – BOOK NOW!
See also: Myths from Atacama.
Please let us know if you have any tips and recommendations for San Pedro de Atacama. Thank you for visiting, it's lovely to have you here.

Did you like the post? Pin it for later: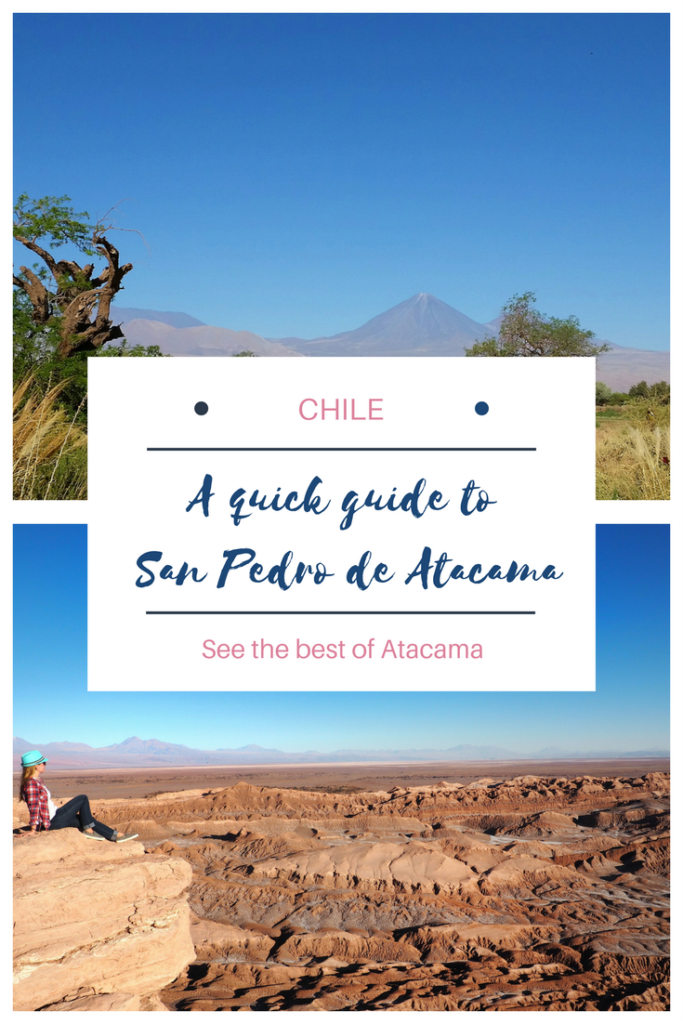 [wysija_form id="1″]