My idea of a road trip is not necessarily going by car from point A to point B. It is going back and forth to favorite places just to eat the best gelato then a quick stop in another town for a pizza. That's how the trip to the north of Italy and the French Riviera looked like. It all started in Nice where we rented a car at the airport and quickly headed to the heaven of gelato: Italy. The main reason (just after ice cream, which I learned to love in Argentina…I was never a big admire of it before) was the willingness to visit Uffizi museum in Florence. There were a few other places we wanted to see along the coast all the way to Cannes in France. We managed to visit many gems, some popular, some not so much. This trip, even though was not entirely new to me was just perfect and reminded me (again!) how beautiful Europe is and that it is never boring to revisit European places. Their charm never goes away and they get better with time.
"I've always liked travelling around Europe and seeing the architecture. The buildings in capital cities have been there for hundreds and hundreds and hundreds of years. Some look better than the new ones." – Joe Elliott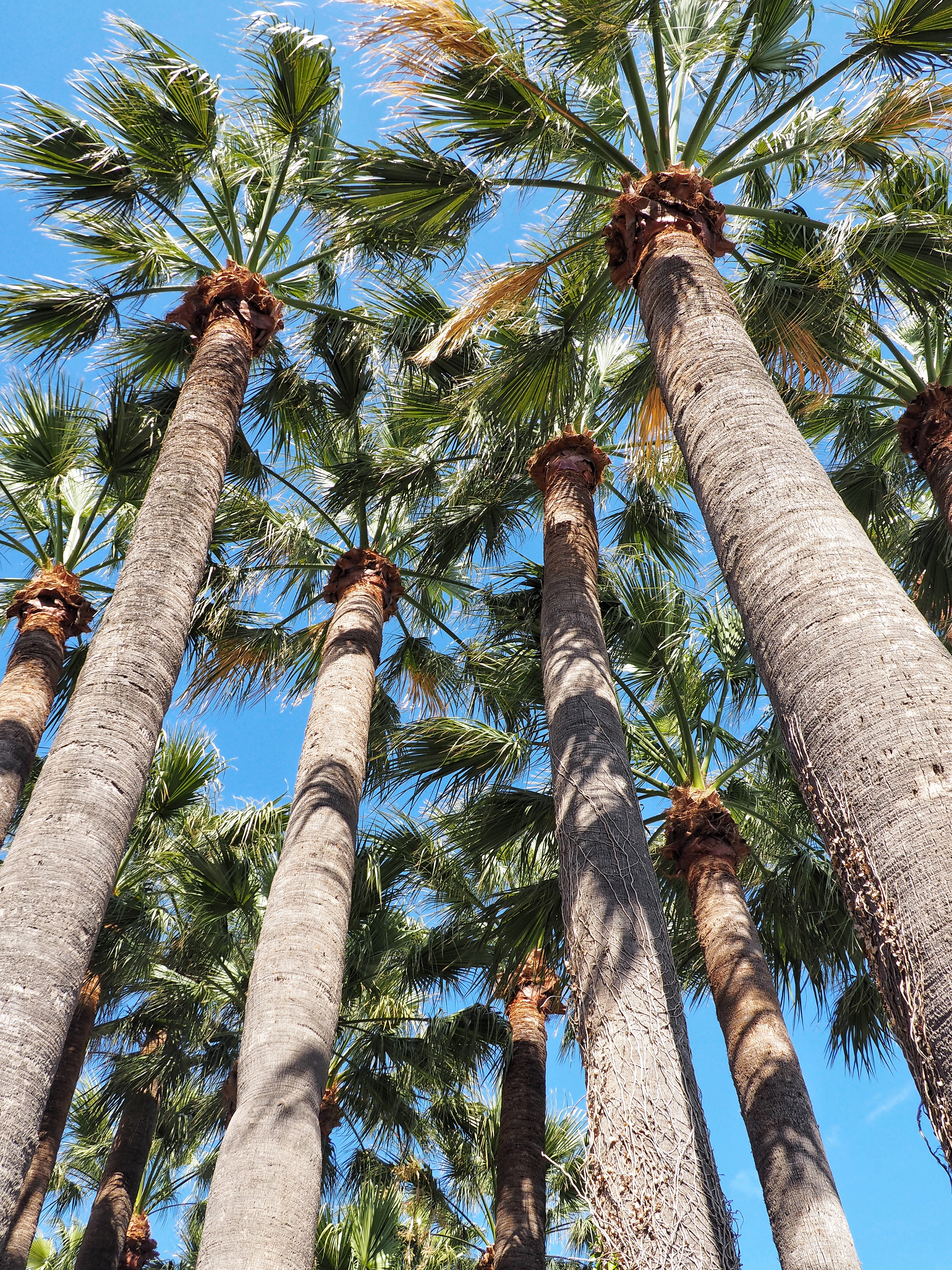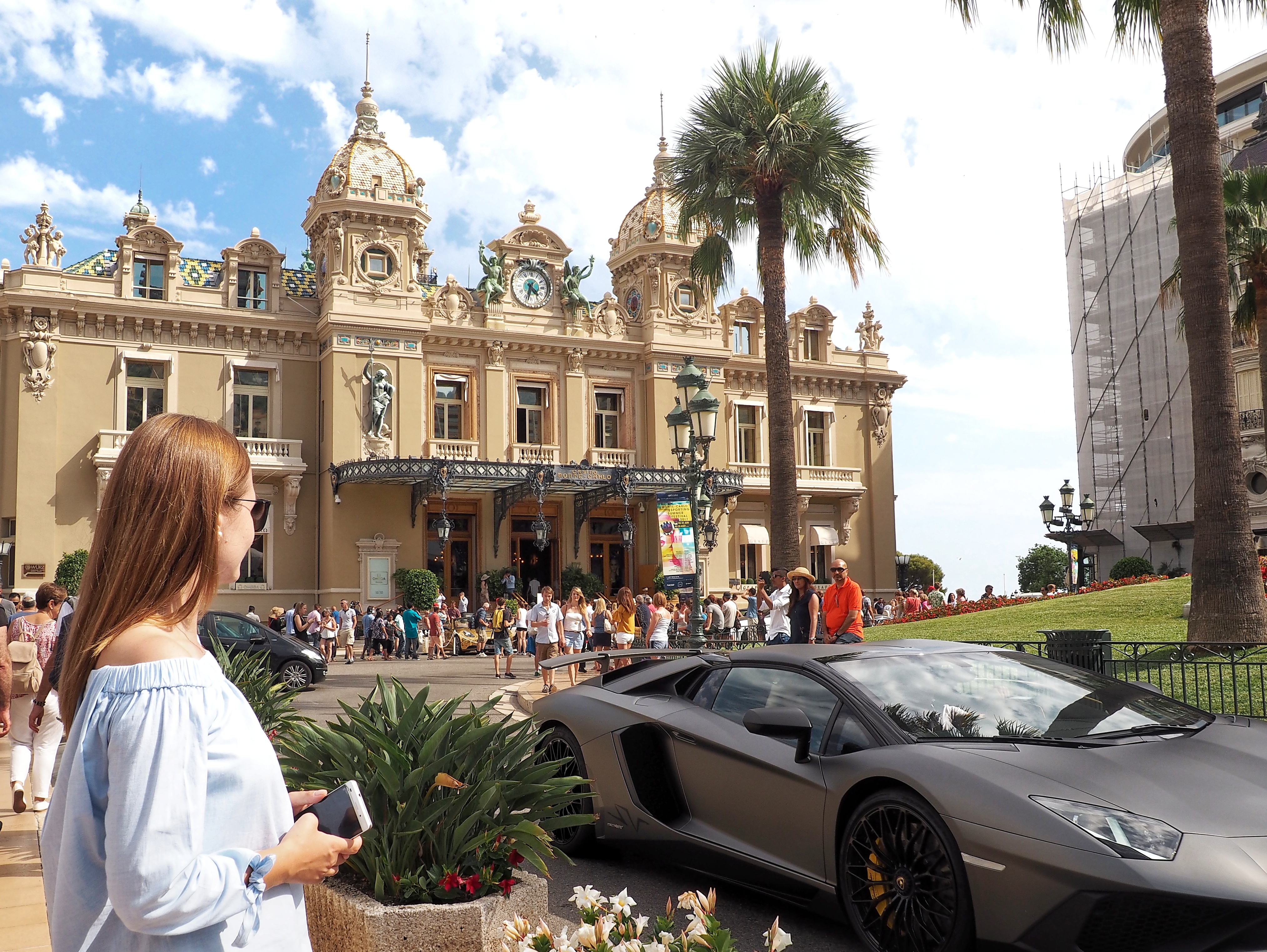 Practical tips:
Booking a flight: For this specific plan it is best to book a flight to Pisa (from there you can drive to Florence) or to Nice and do the opposite route. Because these locations are very popular, there are many flights available and some promotions show up from time to time. To search for cheap flights I use CheapFlights, which is a great alternative to other searching options. For a limited time this season you can use this code CFNAIR15  for extra discount.
Car hire: In my opinion the best way to discover hidden gems in this region (and probably in many other places) is by car. It gives us a chance to stop whenever we want and take unplanned side roads. We used Rental Cars in Nice for out trip and actually it is usually the company of our choice as they often have the rental conditions or prices that suit us best. However, I'd recommend you to book in advance for France and Italy as these places are very popular and do your research quite extensively about car rental options. Many companies try to take advantage and the cars were very expensive there and they use all sorts of tricks.
When to go: We did this trip in August, which was not the best idea. Don't get me wrong, it was beautiful and hot (my favorite part), but if heat is not your best friend ( if you stay in the city it might be especially annoying) and you prefer avoiding thousands of tourists
Road trip from Florence to Cannes
Plan a perfect road trip in two weeks and don't miss beautiful spots.
Florence
I was in Florence around 8 years ago for the first time. I was so charmed that the idea of going there again was always at the back of my mind. Now, in the summer heat Florence seemed a bit overwhelming. Still charming and beautiful though. I quickly realized that tourism is growing, which is so visible in Italy. The crowds of people having the same dream flooded the already small city. I know that it would be quite difficult to take away the charm from it, but I must admit that I preferred getting up with the sun just to be able to soak as much beauty of Florence as possible without being disturbed by thousands of people.
We stayed in beautiful little hotel Casa del Garbo on the square Piazza della Signoria, which is just a minute away from the Uffizi museum. The location was just perfect for getting up with the sunrise for a little stroll.
A quick tip: avoid getting into Florence by car as we did. We lost around two hours trying to find our way out of the labyrinth of tiny streets and a parking place near the hotel.  I'd also like to recommend you getting out around 6am to see the city without so many tourists or even better stay in the center, so you can easily get out of the hotel and be first on the street just like we did. It was one single best idea for the hotel booking throughout the whole trip.
See also: 10 best vegetarian restaurants in Madrid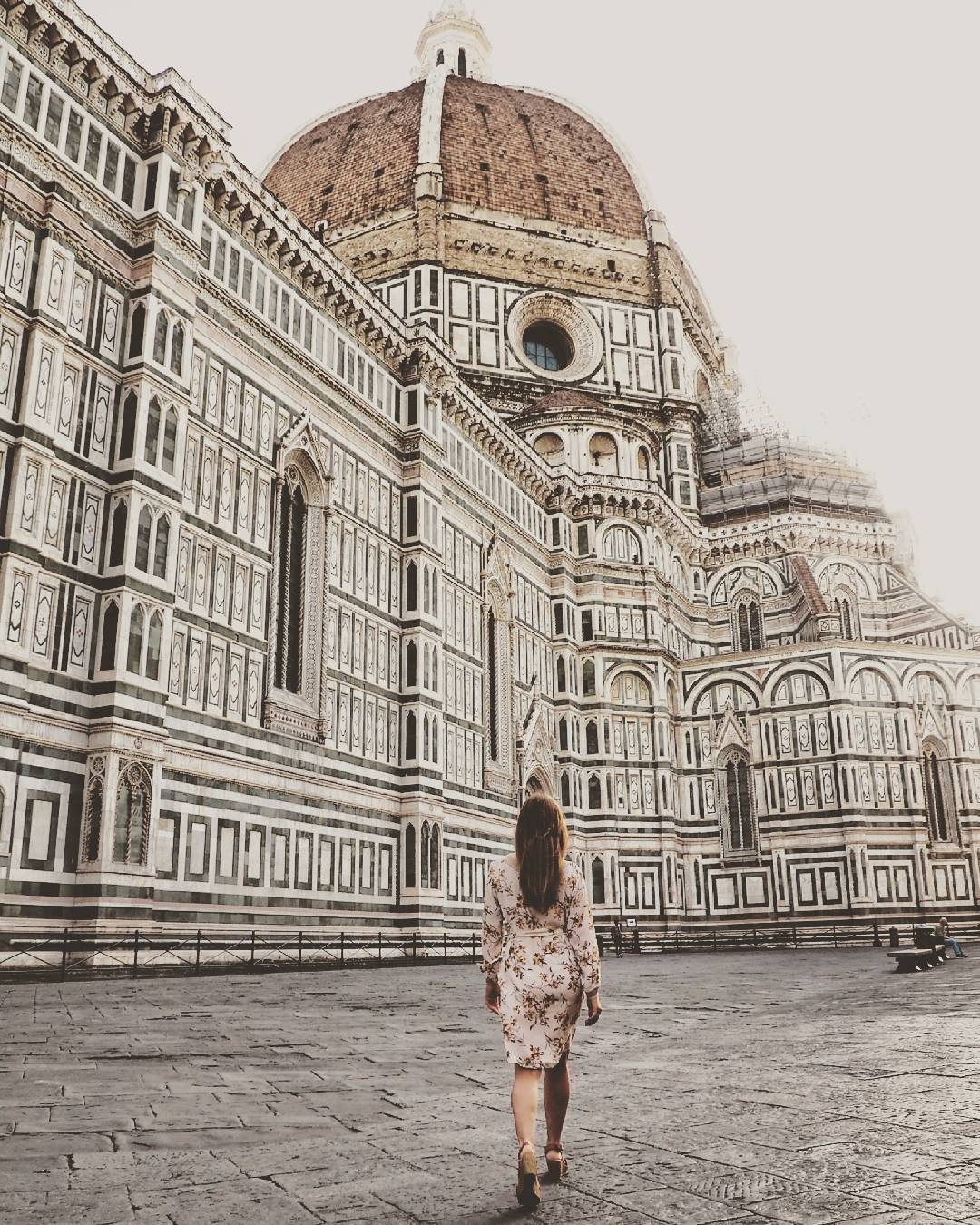 Pisa
Who is not familiar with the leaning tower of Pisa please raise a hand. Anybody? I didn't think so. After the Eiffel Tower, this one is probably the second popular tower in Europe. This little town deserves a little bit more attention than just visiting the tower. I walked around the streets and thought to myself that I don't remember them from a few years ago when I first traveled to Pisa.
Quick tip: One advice I could give you on the trip to Pisa would be: don't go there in summer. It's hot and crowded and the line to go up the tower is so long that you need to have a big amount of patience. Better chose less popular time than summer, although it is probably visited by many people all year round.
See also: A guide to Copenhagen, a city of happy people.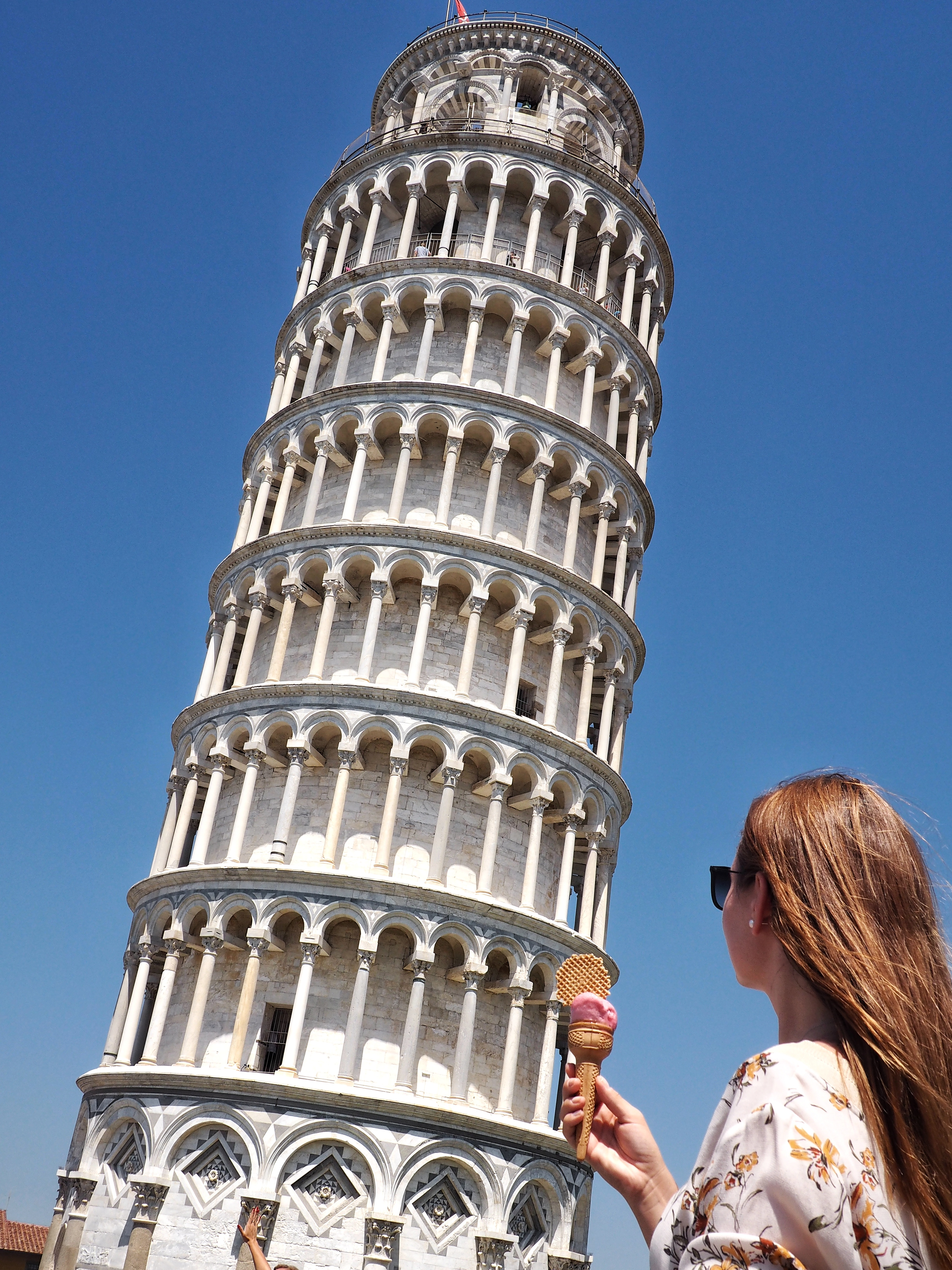 San Remo
San Remo stole my heart. It was charming, no doubt, but the real reason why I really loved it was the fact that it had some best pastas I have ever tried in my life. It was so good that our stay was extended by an extra night just to be able to eat there and we got back there just for dinner from the French side of the border
La Spezia
La Spezia is a port town in the region of Liguria very close to Cinque Terre. It was actually our 'base' town from which we were taking trips to the surrounding places. Either by car or by train, it is such a great idea to visit as many of the little villages around as possible. Go to Levanto, a pre-Roman town, Deiva Marina for a countryside experience and excellent ravioli or Tellaro that has been pronounced one of the most beautiful towns in Italy. However you plan your visit to the region, La Spezia in my opinion is a perfect location.
Cinque Terre
Colours and hanging houses- charm overload, I though the first time I saw some photos of Cinque Terre long time ago. I did not know where it was, I just wanted to go there one day to see this pretty view with my own eyes. These five villages build on a rocky coast along the sea line are very easy to reach by train. Don't even think of going there by car (which we thought of doing first, before we were strongly advised not o do) as it will take you long up in the hills following a road with hundreds of curves. Parking a car in the villages of Cinque Terre will also be something that you definitely don't want to do if you don't want to waste time or spoil the mood. These places are just not prepared for cars and the train trip is quick, cheap and easy.
See also: Pierogi, kings and dragons. See the beauty of Kraków.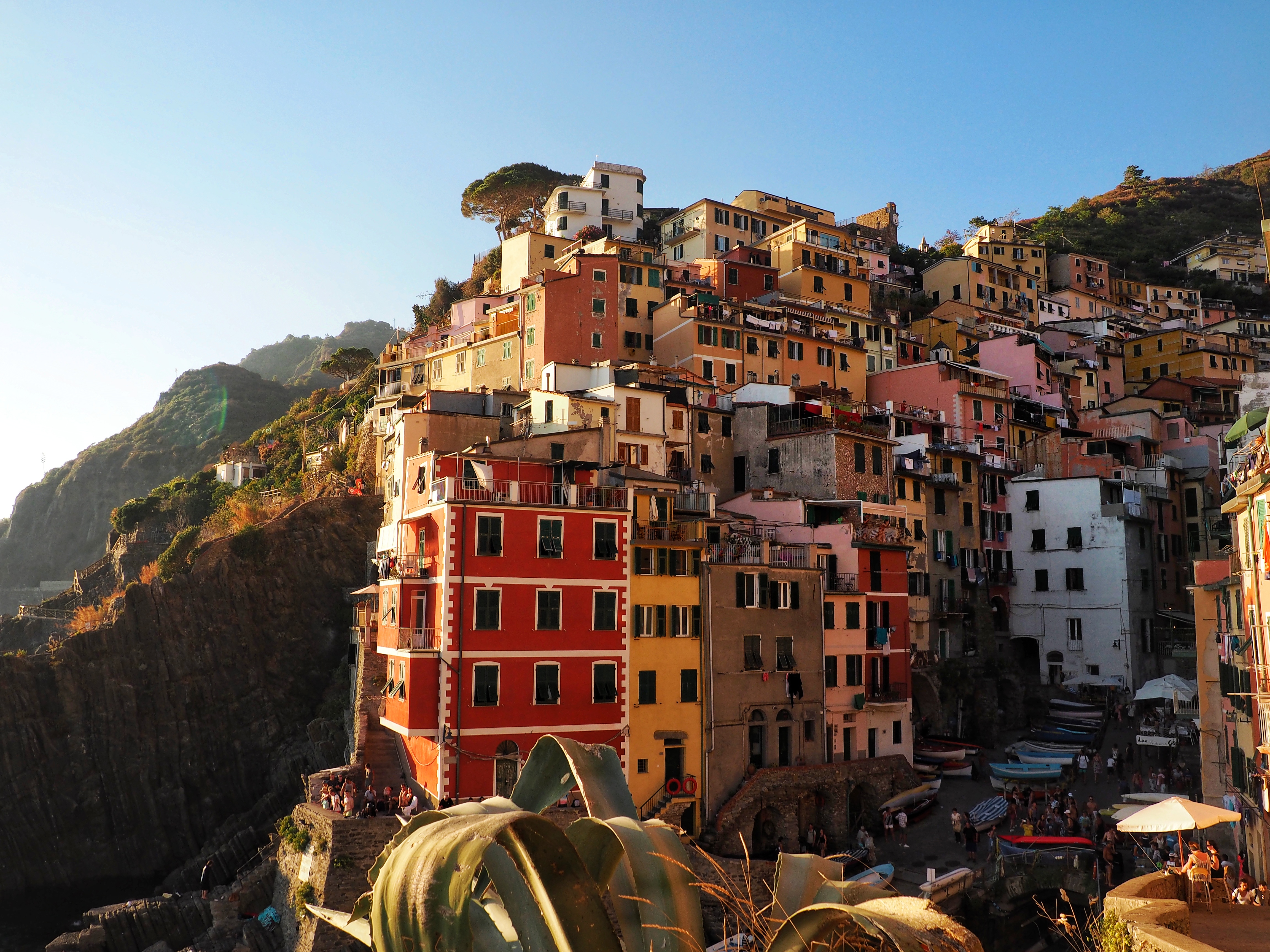 Genoa
I love port cities and villages and Genoa is one of them. We did not stay there much though as after busy Florence and Pisa and before French Riviera we wanted to enjoy some less known places for a little bit of rest from the crowds. The region is so beautiful that is really is not a problem finding countless picturesque and quiet spots.
In Genoa however enjoy the delicious pasta (and don't forget about pesto, it is a serious business there and the pride of the city)  or have a cooking class during which you can learn how to prepare your own fresh pesto. What would be a better place to learn it if the hometown of pesto?! A walk around the medieval old town is also a good idea, it's really charming and apparently the biggest in Europe.
Campo Ligure
One of the biggest surprises on our road trip. Up in the mountains, just a short drive from Genova, Campo Ligure is a colorful and charming addition to already stunning landscape. And do you know what's the best part? It's Italian with locals enjoying an afternoon gelato outside, with kids playing on the narrow streets and silver-haired friends gossiping over coffee. There's no many visitors there, no crowds of tourists hunting for a perfect Instagram photo. This is a place to feel the real spirit from the north of Italy.
See also: 19 most beautiful castles in Europe you must visit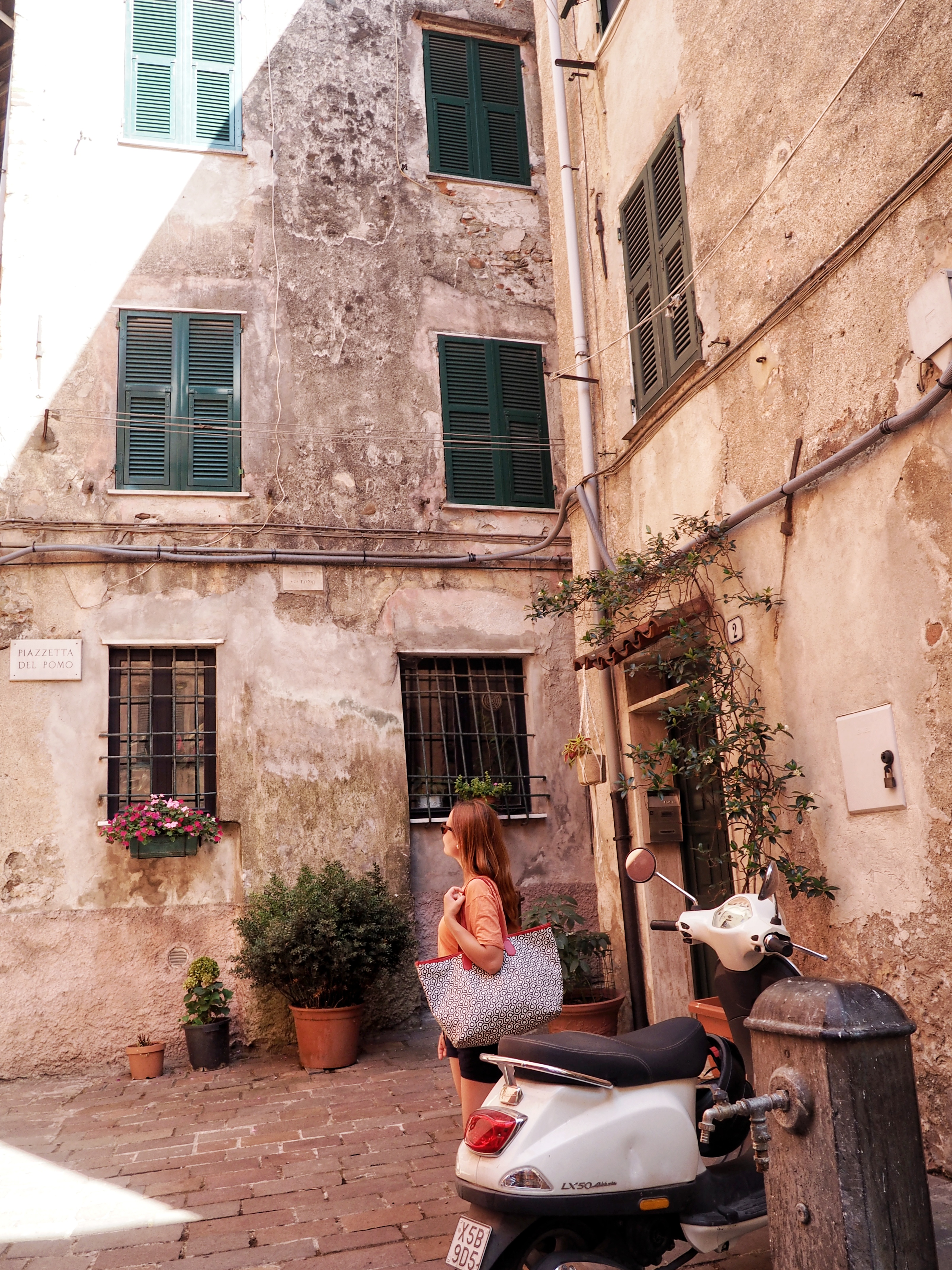 Menton
As we were headed towards the French border Menton was the first town we stopped by on the French side of the border and it was a such a pretty invitation to the French Riviera. It is a place for you if you like pretty beaches and beach lounges to chill.
Saint Tropez
I cannot help but think about the funny French gendarme from a series of movies, who always managed to get into trouble in Saint Tropez. It was one of the Sunday movies shown in Poland many years ago and probably every Polish person remembers that. Others, I recon, imagine the icon of style- Brigitte Bardot when thinking about Saint Tropez. I heard many mixed opinions from others regarding this little town. Many say it's charming, others than it is overrated and does not deserve much attention. No matter what people say, I think it is always best to see a place with own eyes. It's true that Saint Tropez is popular, expensive and crowded. But it also true that is is classy, beautiful and charming.
See also: What to pack to travel in style in Europe this summer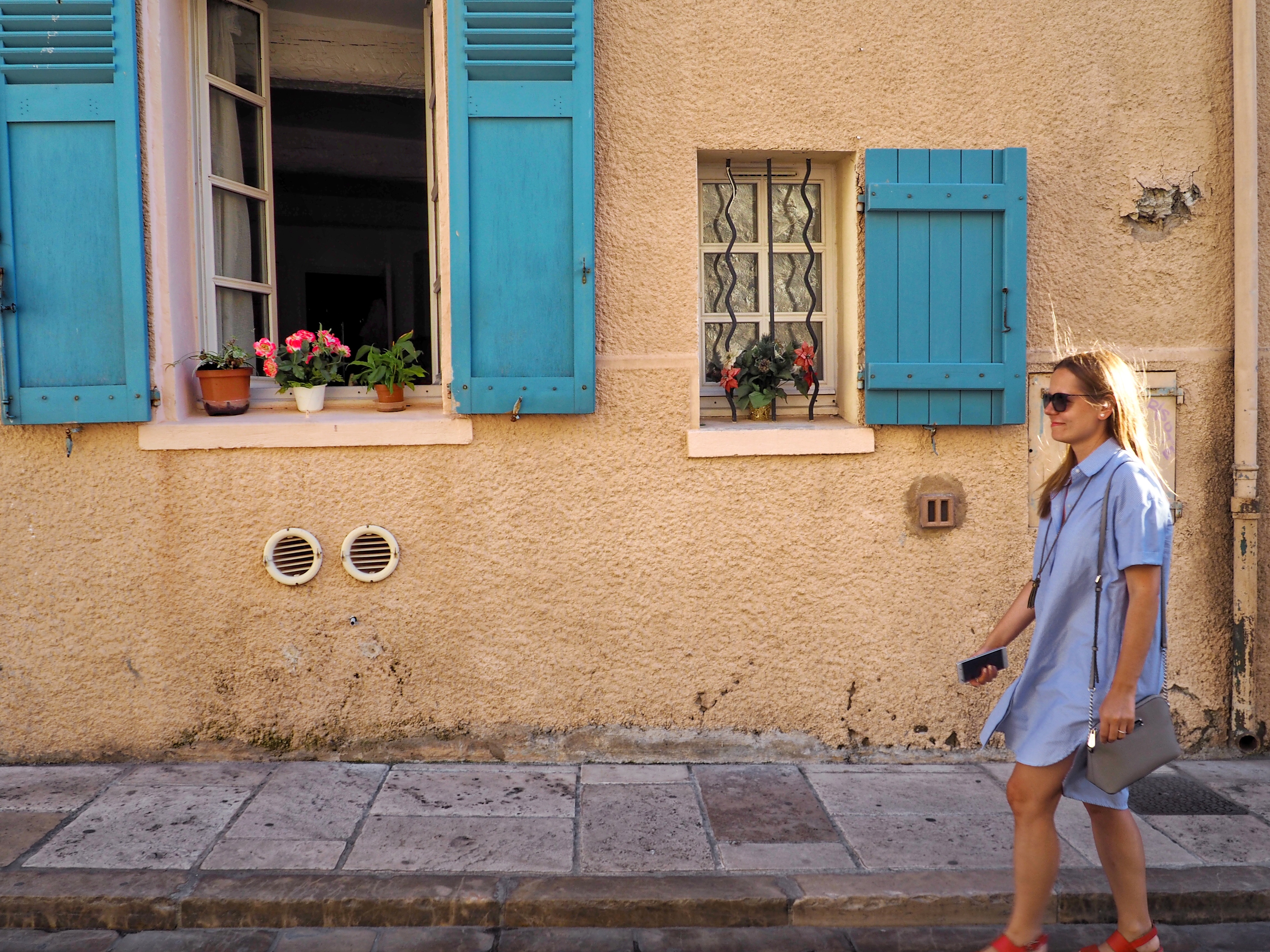 Monte Carlo- Monaco
What is the first thing that comes into your mind when you think about Monaco? The cars? The race? The luxury? It is difficult to get through such a strong idea and stereotype about Monaco, but I can assure you that it is much more than that in this tiny country. I did not have expectations on how the places might look like before the trip apart from the everywhere visible luxury. Then I saw beautiful old buildings, hilly streets, view of the sea at horizon and so much history. I liked it all very much.
See also: Is London an overrated travel destination?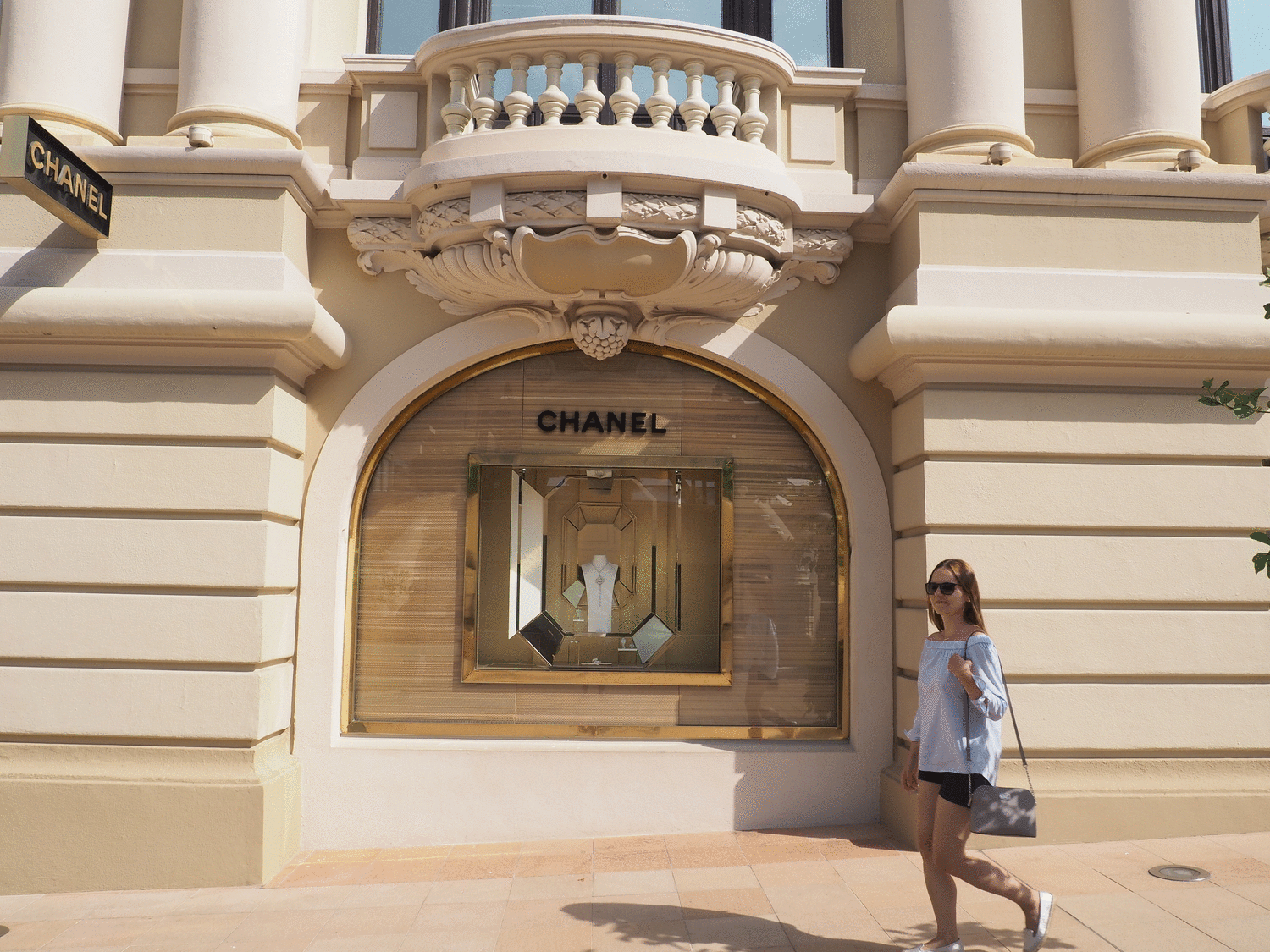 "The French air cleans up the brain and does good – a world of good." – Vincent Van Gogh
Nice
Nice did not receive much attention during this trip. It somehow was just enough to walk around for one afternoon to enjoy it. After many other places, Nice was less attractive to stay there for longer, but I still think it's worth visiting even if it is for a sunset beach walk. It is not the perfect location in the area, but it has its charm nonetheless.
Antibes
For a little bit of a quieter beach, go to Antibes. No, no…you won't get much space there to enjoy. It said 'quieter', not 'quiet'. It is still crowded and popular. Antibes is not only the place to enjoy the sun and splendid views of Mediterranean sea. Take your time to stroll the streets of the old town, visit museum of Picasso with his amazing artwork, dine well in one of the great restaurants or have a stop in Juan-les-Pins for a night out.
Cannes
Cannes known worldwide for the film festival is also a city with the cutest palms I've seen on this trip. I enjoyed the beach afternoons there and evening strolls around the city. It also has quite a few charming places to eat, although in summer it is not easy to take the most of the nice terraces as the heat might be a little bit too much.
Quick tip: We stayed in a very nice hotel in the heart of Cannes Montaigne et Spa, which was a walking distance from the beach and just a few minutes away from the heart of Cannes. After researching many places, I think it was our best choice.
See also: A weekend in Brno- an underrated gem in Czech Republic.

There is something about Italy that makes me love this country more and more. France always keeps me intrigued. I know that the route we took could have had many more places added, however I believe that quantity does not equals quality and I always prefer to have an option to simply enjopy the atmosphere of the city or eat again in a restaurant that wowed me than rush to another stop from the list. I know that this is not the last time I went to this part of Europe, so if you know any hidden gems, I would love you to give me some inspiration.
Remember? I can plan a trip for you!
I am not sure if you know, but I lived in a few places that I know very well. Check out this page if you would like me to help you plan and trip and prepare an itinerary for a trip that you won't forget full of tips and places that you won't find in the typical guide.
Happy travels everyone!


Did you like the post? Pin it for later: