What is the first thought of a travel destination when you think of Czech Republic? I guess most of you would say Prague. No wonder, it is the capital and a truly incredible and beautiful city. The fame though brings crowds of tourists, who want to experience it with their own eyes. In summer months the Charles bridge is so crowded, that walking through it seems like a challenge not to mention getting some freedom to enjoy the view. It can be frustrating and tiring.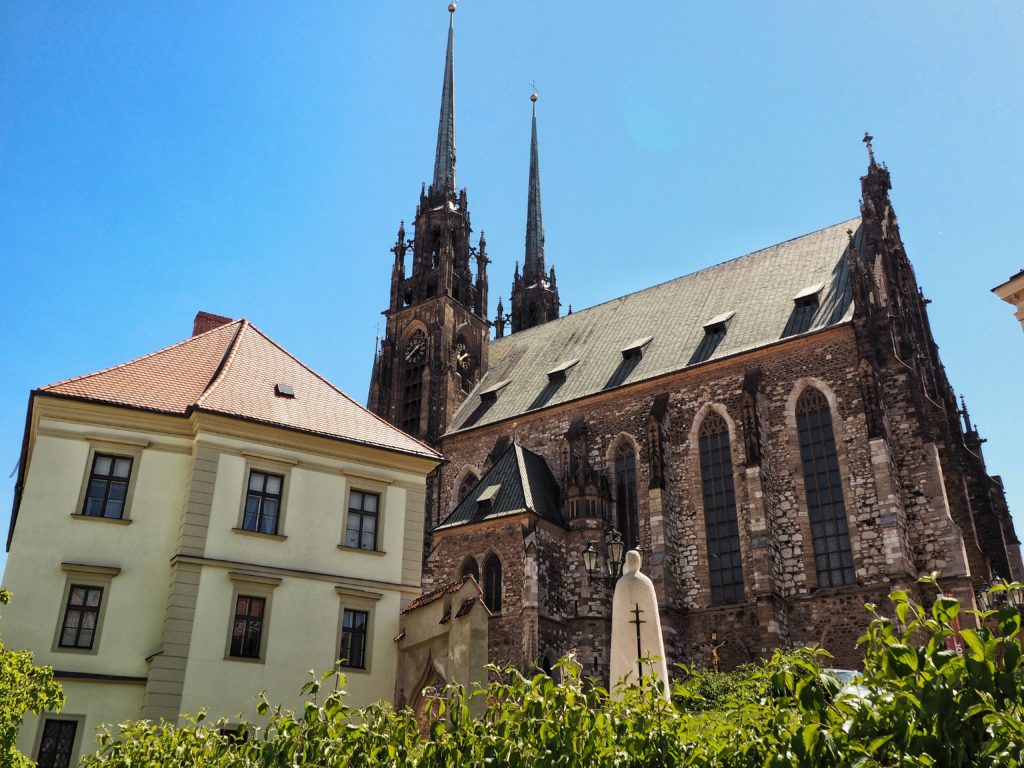 I've noticed during recent years that Czech Republic is becoming more and more popular. Even though I lived all my childhood just on the other side of the border, I never visited it until a few years ago. This year, I decided to take my mum on a short trip to Brno, second biggest city in Czech Republic and in my opinion a place that deserves more attention that it's getting. Maybe it does not have the Charles bridge or other so sought out attractions, but it has its charm, interesting architecture and cool places for a drink.
See also: How to spend 4 days in Prague.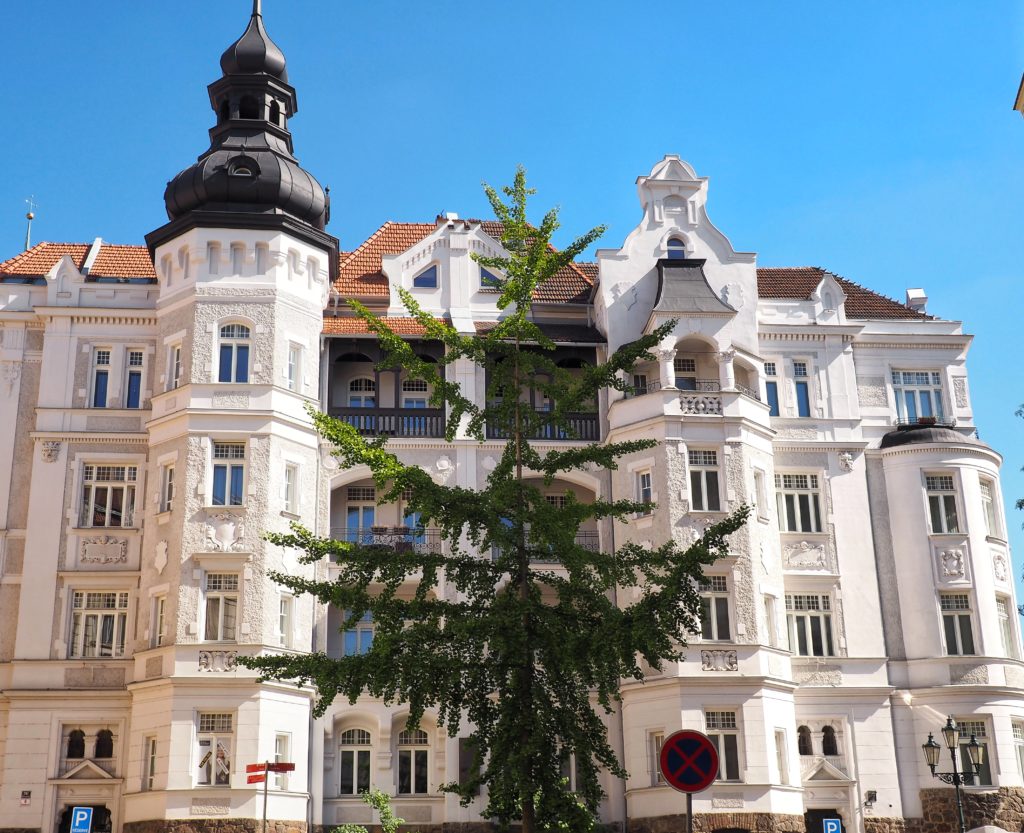 Brno welcomed us with sunny and hot weather. We could not complaint about that. It was just a perfect weather to stroll the streets of Brno. The weather however also stopped us from visiting museums and inside places, but as our visit was only two-day long, I think it was much nicer to just walk around and discover all the hidden corners…and there's many. I obviously cannot write what to do or see in Brno, it is impossible to become an expert and give advice after such a speedy visit. I can however tell you what we have done and enjoyed very much and I am assure you that it is worth repeating.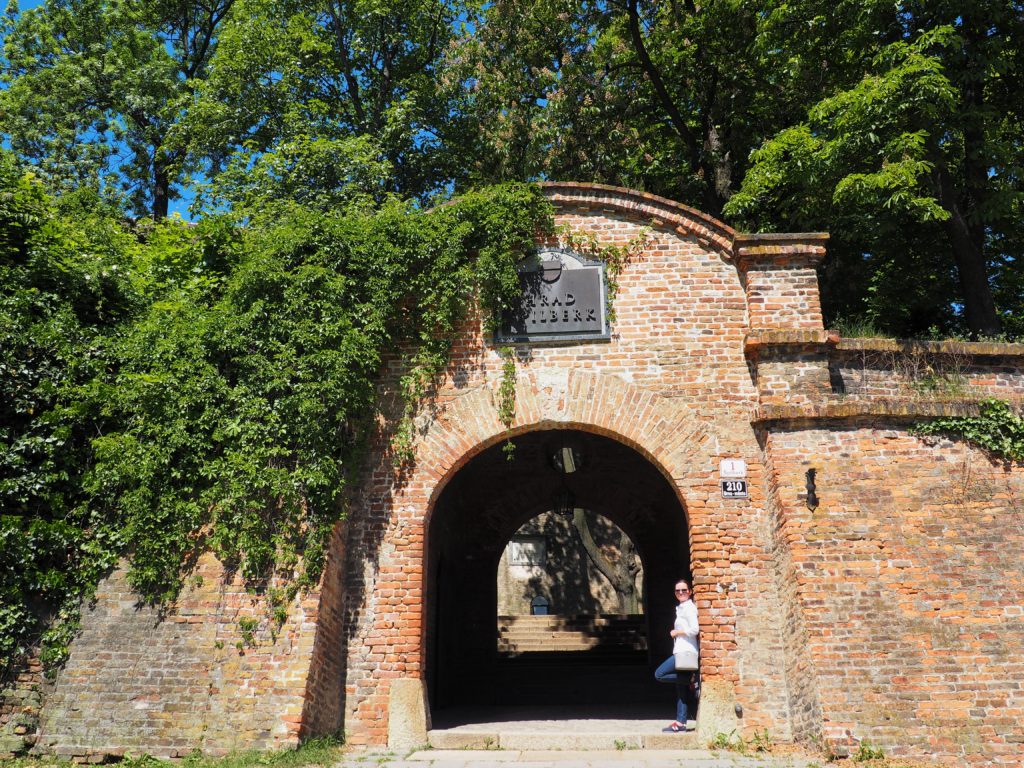 What to see in Brno:
Spilberk castle– You might have noticed that I love castles. Every change I get I visit them. This one however, I enjoyed very much! It is a very well preserved castle with a maze of prison cells and very people visiting it (at least during my visit there was almost noone there), which gave me goose bumps a couple of times. One of the most surprising and fascinating things I discovered about the castle is the fact that it was a secret communication place for Nazis during the war and some of the communication boards are still there.
Old Town Hall– It is the oldest secular building in Brno with the main passage dating back to the Gothic Period. It also carries many legends and stories.
Cabbage Market– It is a lovely square with an over 300-years old fountain in the middle, but unfortunately we did not manage to see it with all the stalls full of vegetables, fruits and flowers.
Cathedral of St. Peter and Paul– On top of the Petrov hill the cathedral clearly marks its place in the landscape of Brno. The entrance to the cathedral is free, but if you also want to get to the tower, it involves a fee. If you plan to go there, it does not open until 11 am and 11:45 am on Sundays.
Bullet-shaped clock– one of the attractions of Brno that puts a cheeky smile on the tourists' faces. It is hard to understand the way it works, but it is definitely one of a kind clock. It was created with a reference to the battle in 1645 with the Swedish army, when it was said that if they do not conquer Brno by noon, they will retreat. As the city was getting weaker, the bells announcing the time were set at 11 o'clock confusing the Swedish troops and forcing them to leave earlier. Now, every morning at 11, a line of tourists waits at the clock to get a little glass ball that the clock is releasing (but it is only one a day, so good luck).
Villa Tugendhat– a house designed in Bauhaus style by the famous German architect Mies van der Rohe in the 1930. It is now UNESCO buy accutane 20mg World Heritage Site and if you want to visit I recommend you to book a ticket way ahead.
See also: 19 most beautiful castles in Europe you must visit
Whenever I travel I look for tips and ideas from the locals or foreigners living in a particular destination. It was not different this time and I decided to eat and sleep in some places that the people, who know best recommended me. I also read other blogs and reviews from fellow travel bloggers to see what their experiences have been like and avoid hotels or restaurants that were disappointing. Based on my collection of information and experiences I truly recommend these:
Where to stay:
• Hostel Jacob– I rarely stay in hostels, but this one is different. It's divided into small apartments of two bedrooms (also they have dorm rooms) that have shared kitchen and a bathroom with all the necessary things you need from the coffee maker to the washing machine. It's incredibly clean, modern, comfortable and located in a the center.
If this place is not something you would like, you can use the box below to search for other accommodation options:

Where to eat:
• Local U Caipla– trendy place with traditiona tasty food.
• Stopkova Plzenska Pivnice – my absolute favourite in Brno. Cool traditional old place that serves portions that two people barely can eat.
• Vytopna– this place is a treat. It is a bar-restaurant where your beer is delivered to the table by a toy train. It is a really rare experience.
See also: What to pack to travel in style in Europe this summer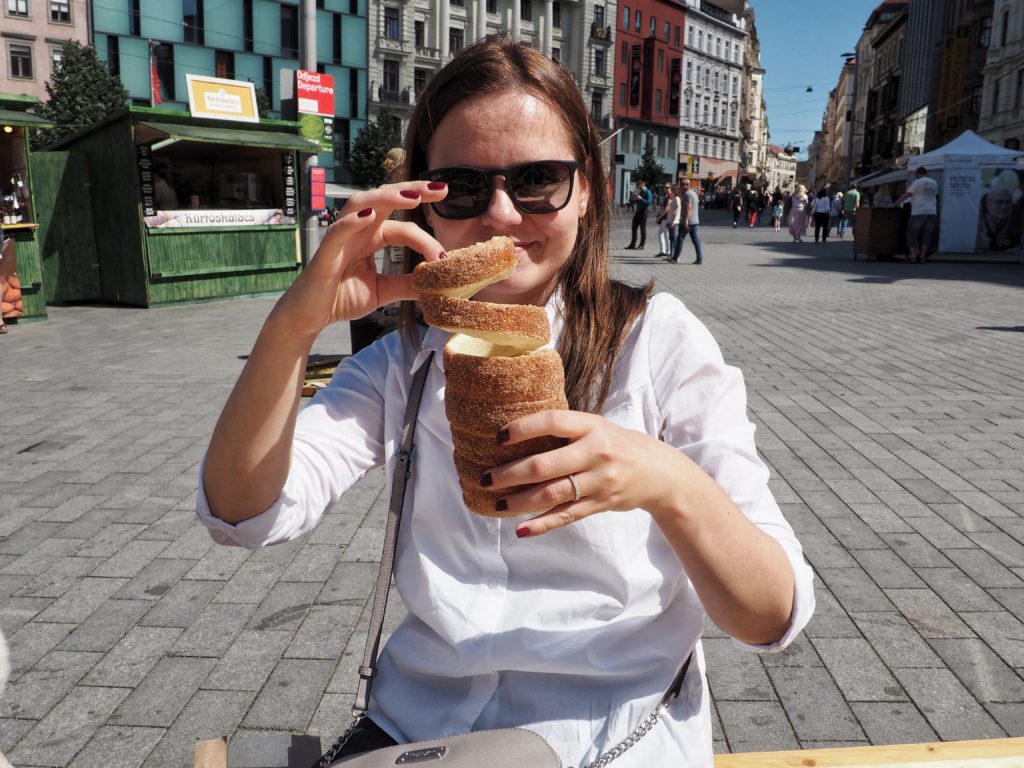 Mindful moment.

During aout travels with an abundance of inputs from new and unknown attractions, we might miss out on the little the little experiences that make our travels special.

Escaping the social media. Do you remember when there was no fancy phones glued to our hands? Now it is such a big part of our lives that it can easily steal so many valuable moments of our travels. While we used to soak in all the new things moment by moment, nowadays we take out our phones shortly after we land. Traveling now is not as mindful as it used to be. It has even more impact on travel bloggers, who tend to document all parts of the travels on all sorts of social media. It is important to take a break from time to time from it and put a pause at least for a few hours. Switch your mobile off and every time you have an urge to reach for it take a few deep breaths reminding yourself to focus on something that is part of your travels instead of checking your phone. Practice that as much as you can and observe how the way you experience your travels changes. You might even write down your observations.
See also: Make your flights easier. Mindfulness exercises for stressful flights.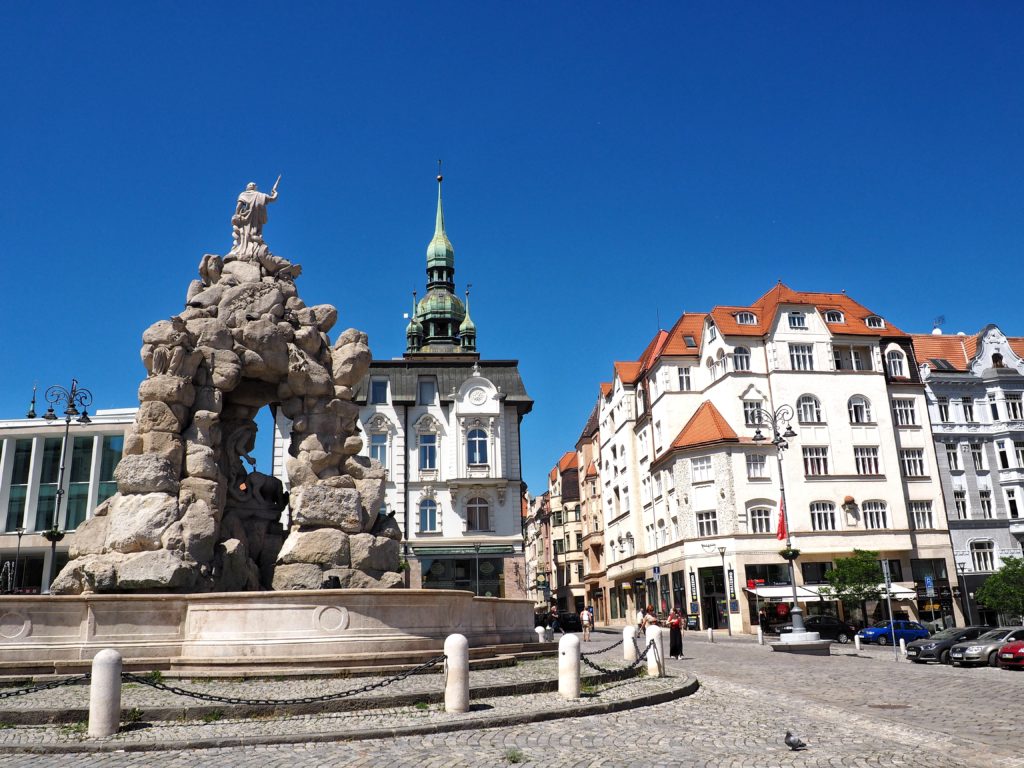 Brno is a small city, but nonetheless charming. It is so compact that it can be easily seen during a weekend, although I've heard opinions that to really feel the atmosphere of Brno, you should stay there a little longer. What do you think about Brno? Is this a town you would visit during your travels in this region of Europe? Happy travels, everyone, and thank you for visiting.
I'd like to let you know now that this post is now available in an app version on GPSmycity that you can use offline on your travels.

Did you like the post? Pin it for later: