I get way too much happiness from good food.

Elizabeth Olsen
I like food. You might already know that if you have been following me for a while as I mentioned that many times. One of the best (and maybe essential in my opinion) ways to visit places is trying all the flavors that are typical for each destination. I really like Spanish food and there is some dishes that I can never resist. Spanish cuisine however, especially in the central part of the country, is quite heavy and many dishes are meat based. I decided therefore to find some nice vegetarian restaurants in Madrid, not the typical salad and plain veggies on a plate kind of restaurant, but something more interesting. Here is what I found out:
10 best vegetarian restaurants in Madrid


1. Copenhagen
Jose Ortega y Gosset 73 / +34 911 28 18 00
Copenhagen was the biggest surprise during my search. It is not a typical vegetarian restaurant that one can imagine. After talking to the owner I knew that it was exactly the idea to create a vegetarian restaurant that lacks of plant-like decorations and simple veggie-based dishes. This restaurant has a very modern look and each dish is created to surprise with unusual flavors and even presentation. The influence of Scandinavian elegance is visible there in each aspect.
See also: 5 best places to eat chocolate con churros in Madrid
---
2. El Estragón Vegetariano
Plaza de la Paja, 10 ? +34 913 658 982
El Estragón Vegetariano used to be a traditional tavern in the past. Now it is vegetarian restaurant that serves creative dishes that surprise everyone, especially non-vegetarians tat enjoy it so much that tend to become customers that come back.
---
3. Reineta Vevetariano
Calle del Infante, 5 / +34 914 201 832
In Reineta you can eat tasty and healthy food at a good price. As many customers say, this place is made so charming by the people working there, which makes it really inviting and comfortable. You can see immediately that one of the priorities there is to make customers feel like at home.
See also: Pedraza, a trip to a fairy-tale town.
---
4. Viva Burger
Costanilla de San Andrés, 16 / +34 913 66 33 49
Well, no surprises here. Viva Burger is a place for people that cannot live without this famous sandwich. Those are of course vegetarian burgers prepared in a colorful and modern way. You better don't rush anywhere as it is often very crowded and you might need to wait to get a table.
---
5. Yerbabuena
Calle de Bordadores, 3 / +34 915 994 805
What the customers love most about this place are original vegetarian creations, that probably will meet the demands of most fussy guests. The restaurant is inviting and serves cheap accutane beautifully colorful meals.
---
6. Pura Vida
Calle Lopez Silva, 4 / +34 910 827 328
Whatever you eat in Pura Vida you can be sure that is freshly made from scratch. All the ingredients used there are organic. It is not a restaurant one would expect, but a small bar-like place to relax in the busy center of Madrid.
See also: 6 Top Reasons to go to Costa Rica
---
7. La Encomienda
Calle Encomienda, 19 / +34 910 291 300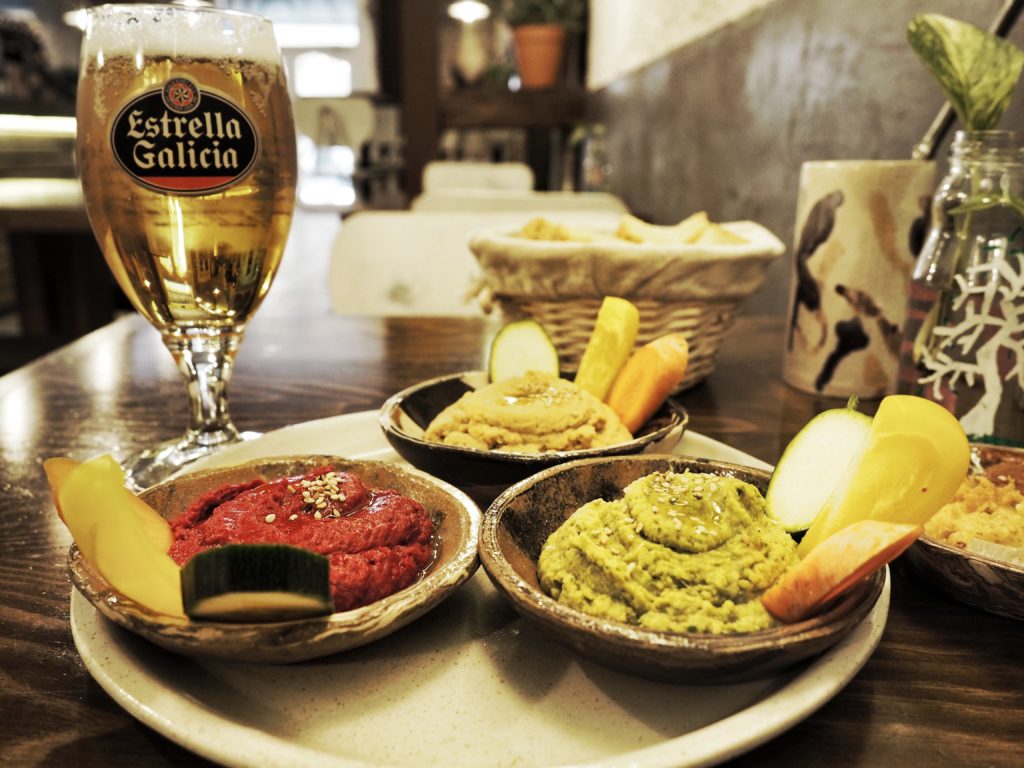 La Encomienda is a relaxed place, something between a restaurant and a bar, which is modern with an alternative twist. It is perfect to meet up with friends. It a vegan ecological place, where all the food is organic. I enjoyed there a few surprising inventions like beetroot hummus r carrot sparkling wine. Definitely not the things yo can try anywhere. On weekends a special brunch menu is also available.
---
8. Level Veggie Bistro
Av. de Menendez Pelayo,51 / +34 911 275 752
If you love food and also love art, this is a place for you. The owners carefully pay attention to details to create a tasteful interior, where their guests can enjoy good food. This restaurant makes you feel good to be there. There is also a terrace from which you can watch the beautiful Retiro park.
---
9. Artemisa
Calle Ventura de la Vega, 4 / +34 914 295 092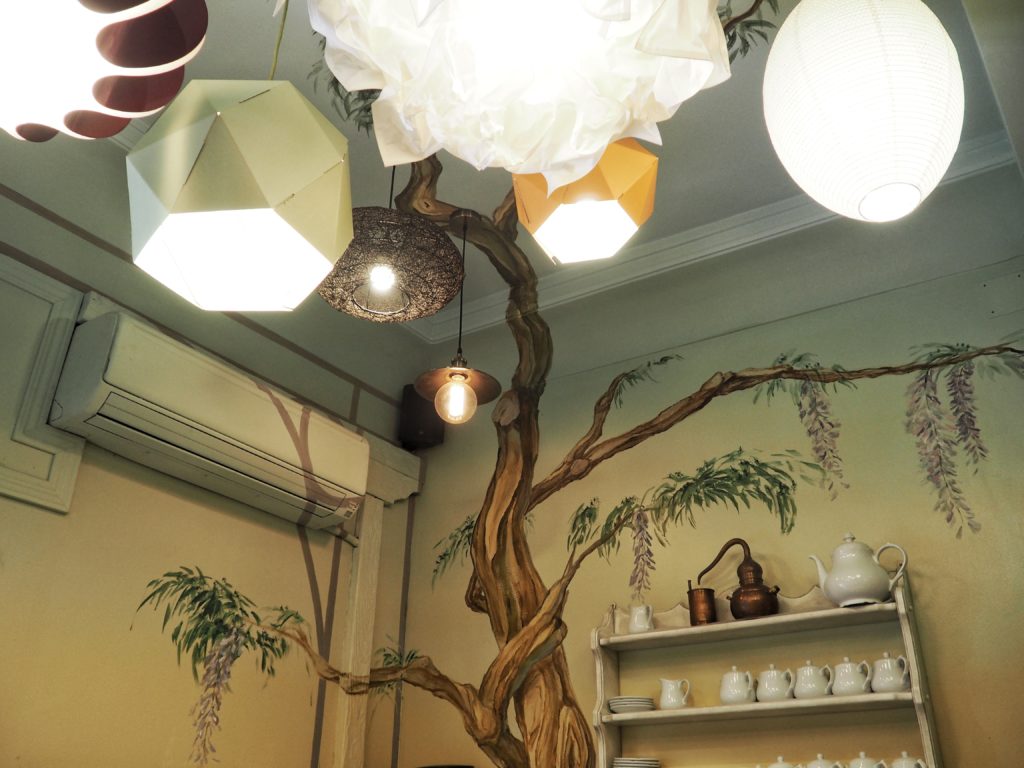 Artemisa is probably the most known vegetarian restaurant in Madrid. The interior is designed in a rustic style and it has the cutes painting at the entrance. The food is what you would expect from home: tasty and satisfying, but not fancy. The restaurant is always full and what it seems like, brings regular customers daily including local celebrities. I ate my lunch in front of one of the actors from Vis a Vis series. My favorite thing there was a cheesecake for dessert.
---
10. Rayen Vegano
Calle Lope de Vega, 7 / +34 675 382 072
What especially caught my attention in this place is that the all ingredients used there are organic…all of them. The cooks also use their creative minds more often than usually to invent new dishes, so their regular customers can always enjoy their meals there and don't get bored.
See also: Spain for foodies. Dishes you must try while in Spain.
…
Search the best places to stay in Madrid on my favorite hotel search website:
You can also download a GPSmycity guide to Madrid here.
…
Madrid is a lovely city to visit. From the museums to food and even shopping. It is impossible to ever get bored there. Tell me, what are you interested in most when visiting cities? Thank you for reading, happy travels to you all.

Did you like the post? Pin it for later: