I remember learning in high school all about Kraków (Cracow in English), the history, its importance, its kings and dragon stories. It all seemed a fairy tale, a very real tale. I was in Kraków many times, usually just for a day, sometimes though I want to indulge myself with a few days in this charming city. Without a doubt it is the most visited place in Poland by tourists from other countries. It is also a rather popular city break for the Poles.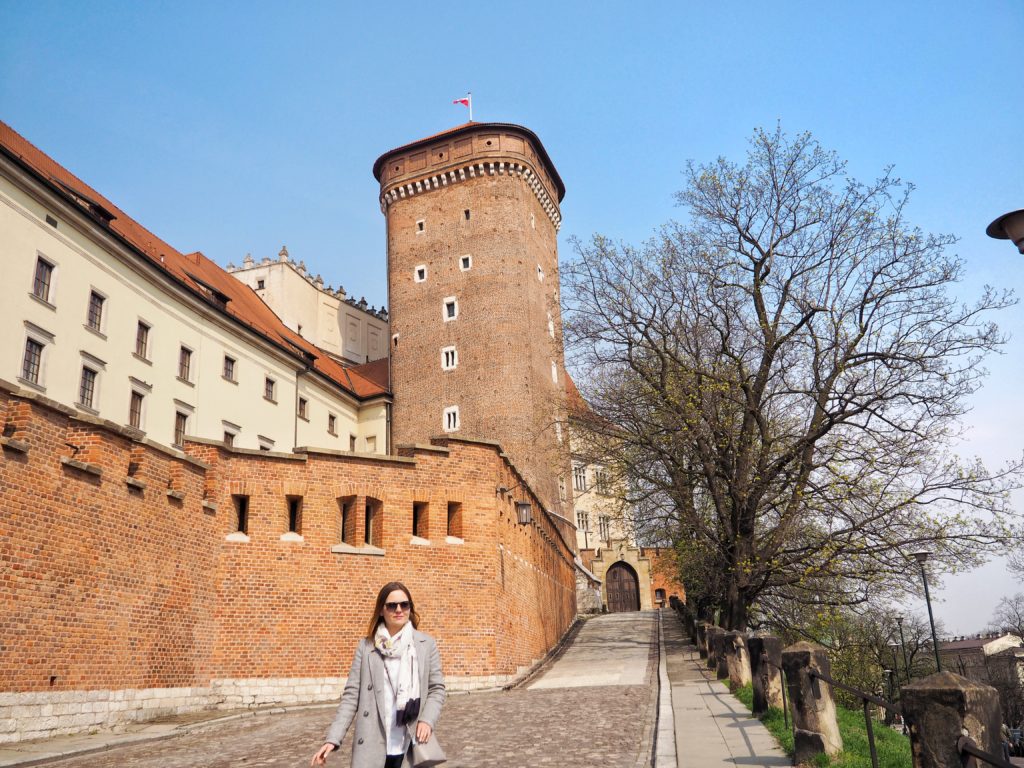 Kraków is lively. During the day the streets are filled with people enjoying the atmosphere and architecture. At the main square the sound of horses echoes against the walls while the people enjoy some local food in one of the terraces. The streets are rarely empty even if it is pouring down rain. Then it transforms into an umbrella town. Kraków is too pretty to be hiding from it.
There are mixed opinions about Kraków. Some say it is one of the most beautiful cities in Europe, other think it is overrated and compare it to Prague, Vienna or Budapest. As much as I understand the variety of viewpoints, I find it difficult to compare Kraków to other places. It is not prettier nor less attractive, it is simply different and one of a kind. I certainly think of Kraków with some kind of sentiment given that I come from Poland. I remember dreaming of having my student life there and frequent visits to the castle where many legends are buried. My unable to settle feet however took me elsewhere. I admit though that I always come back to Kraków with pleasure and I might be biased to say that it is in fact one of the most charming cities in Europe.
See also: Pedraza, a trip to a fairy-tale town.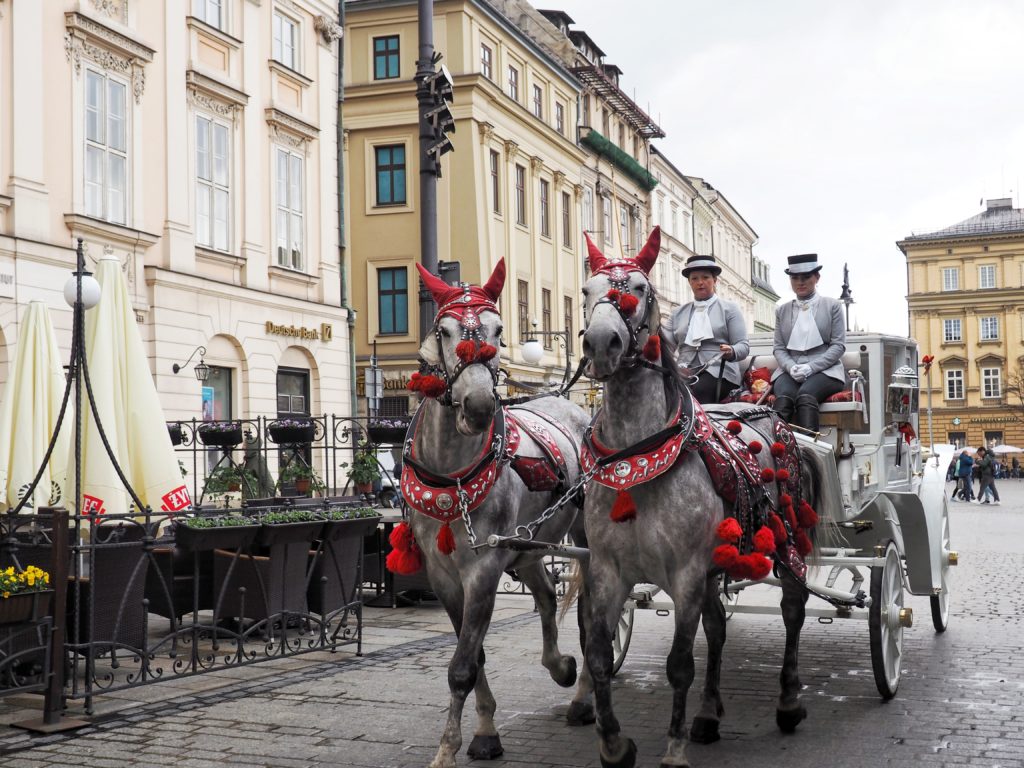 Why visit Kraków
Why not? It is truly charming, offers many attractions and history, live music in cellar bars, cheap food in milk bars and stories about dragons. Some people go there just for a nightlife, which seems to be quite vivid. Well, I wouldn't know, I have never sacrificed my sleep there for a party, but I met many people who visit Kraków especially for that.
I honestly haven't met anyone who would not like Kraków. There is always something there happening that anyone can find something for herself or himself. It is a student city with the oldest and most famous university in the country, which gives it a special young vibrance. It is not an industrial or business city. Culture, art and academia is what creates this extraordinary vibe that draws so many people to it. What I also like about Kraków is that as oppose to many touristic  cities in Europe it is not filled with so many shops with cheap souvenirs. Of course they exist, but it is not as popular and annoying as in other places. Maybe as its popularity grows it will change, but for now it is still a lovely and charming place as I've been seeing it for the last years. May it last.
See also: Muelle de las almas. The magic in Chiloé island.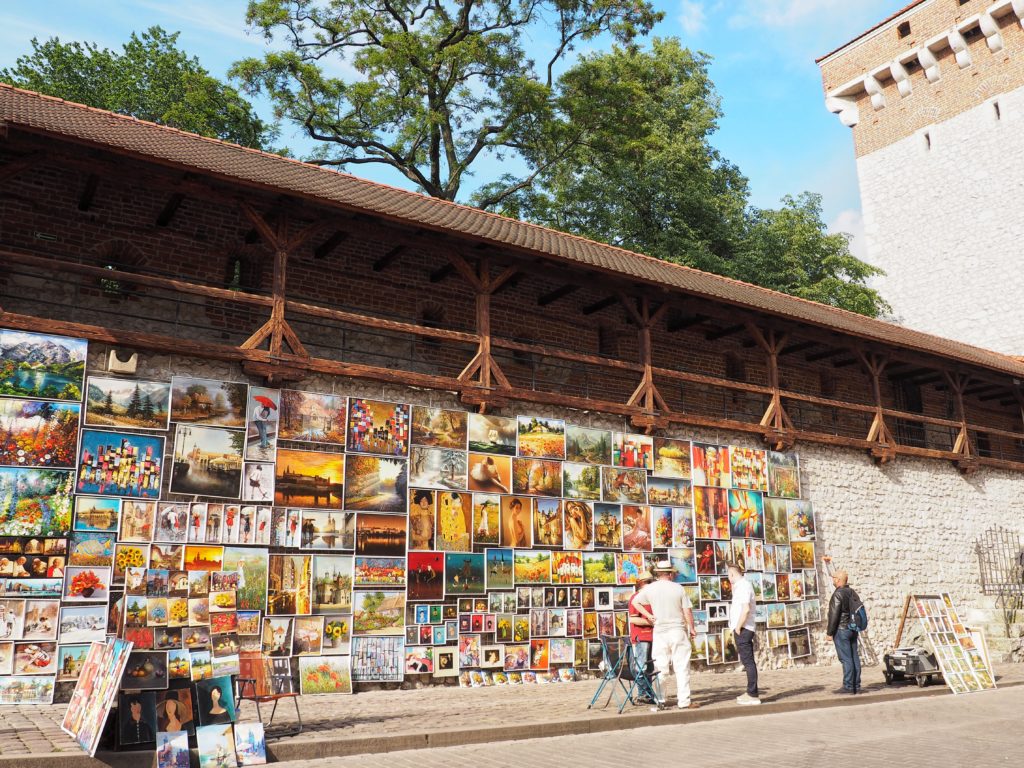 The dragon story- the Dragon from Wawel Hill
There is no castle without a good legend. The one that comes from the Wawel castle in Kraków involves a very nasty dragon. We like stories about knights and dragons, don't we?
Once upon a time when Kraków was a capital of Poland at feet of the Wawel Hill where the castle and cathedral are located, comfortable in its cave lived a dragon. It was a nasty creature that every week asked for cattle offerings. People feared it badly and all attempts of stopping the beast were unsuccessful until arrival of poor shoemaker, who came up with a trick. He filled a sheep skin with sulphur and gave to the dragon. After eating it the dragon become very thirsty, so it drank and drank the water from Vistula river until it blew up. It was the end of life of the monster.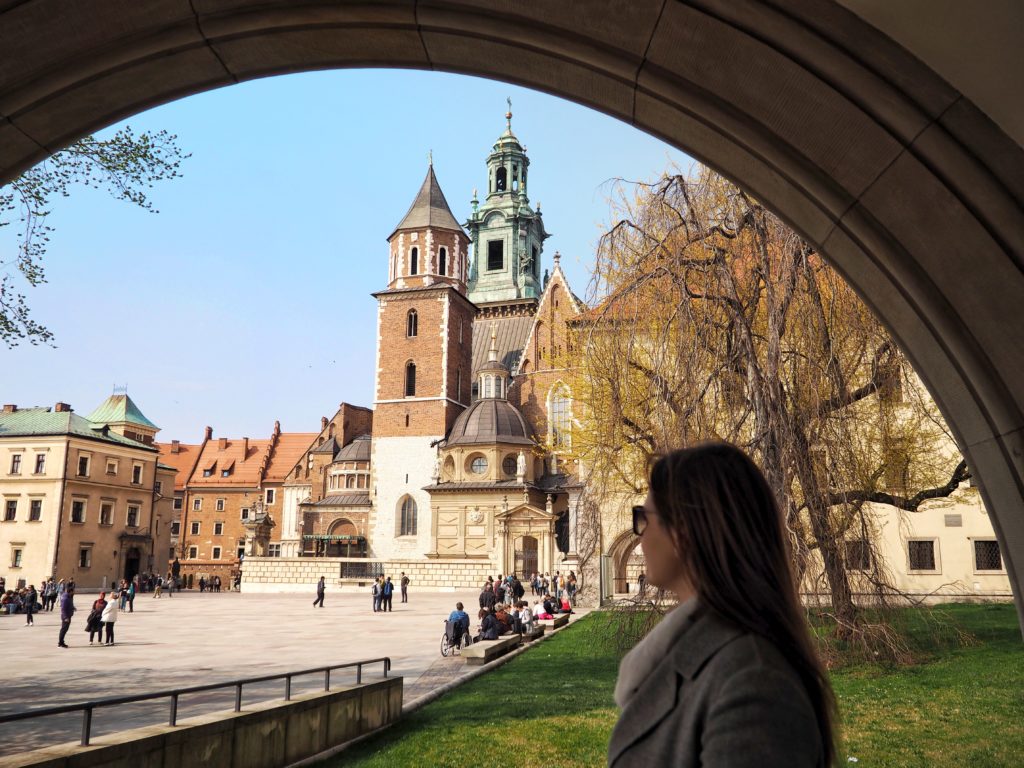 What to see around
Kraków itself is full of attractions, I guess there is no need to make a list of things to see and do there. I think it can be seen in two different ways: by the list of things to see and do or by forgetting a guidebook and getting lost in the streets of Kraków. I personally prefer the latter, because it is the way to feel the special vibes.
Kraków is located in a beautiful part of Poland with quite a few places worth attention:
Wieliczka and the famous salt mines with the most incredible cathedral made entirely of salt.
O?wi?cim (Auschwitz)- a museum portraying one of the most horrible times in history. It is not an easy visit, but important to gain more knowledge.
Zakopane and the Tatras mountains- a town in the mountains. I am personally not very fond of it, but near Zakopane there are beautiful mountains and Morskie Oko lake, which is breathtaking.
Cz?stochowa- a nice purchase accutane no prescription town, but mostly known for Jasna Góra Monastery and it is known as a spiritual capital of Poland.
Dunajec rafting- a lovely day trip through Pieniny.
The Ojców National Park- it is a trip for nature lovers in the smallest national park in Poland to be around mountains, rivers, forests, caves and gorges.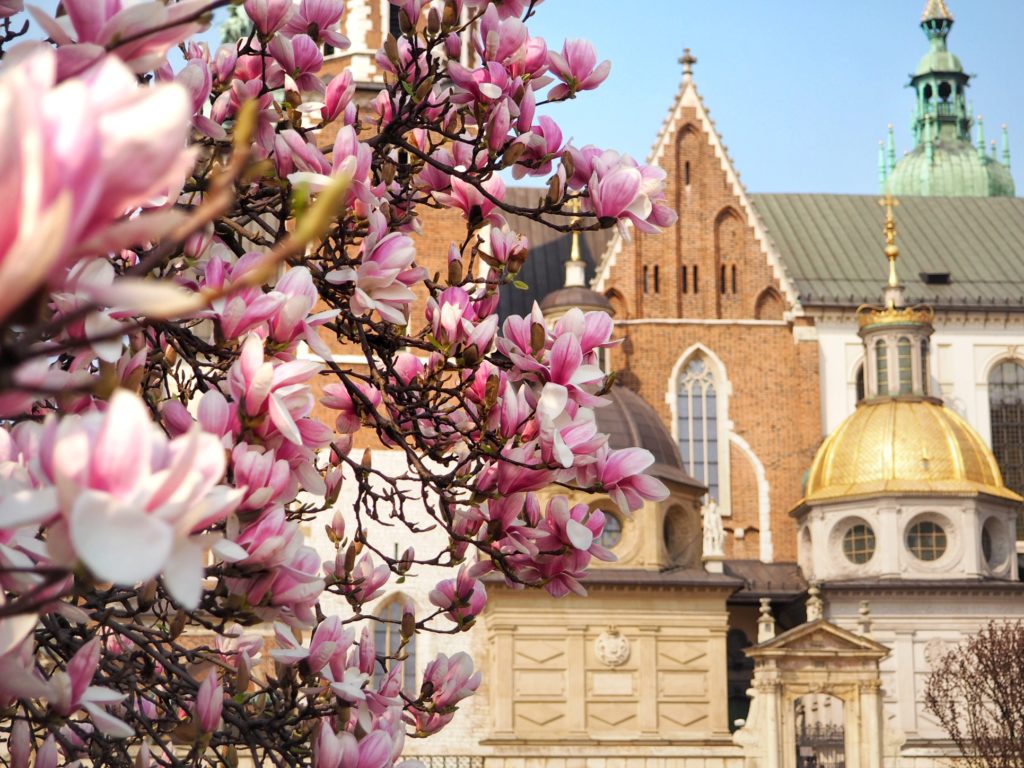 Where to stay
The city centre is rather compact and full of great places to stay. I've noticed that the hotels are not so popular, but you can find really good hostels or apartments at affordable prices. Apartments are usually my first choice as there is so many to chose from, so I can be a bit more fussy than with booking hotels, but there's something for everybody. I always chose an accommodation in the heart of the city to have as much time as possible to enjoy it without emptying my account. After many visits on my own or with friends and family those are a few places I stayed in so far and absolutely loved:
Hotels:
Hostels:
Ginger Aparthostel– the only hostel I know and it's a good one! Clean, central and comfortable with nice atmosphere.
Apartments:
Maybe you want to look a little bit more? For that I may suggest you the page I usually use to book my hotels:
See also: Those photos will show you why you should never visit Scotland
What to eat
I have heard many opinions from th foreigners that Polish people eat only meat, cabbage and potatoes. Not exactly. There is many other things that you can try in Poland, although you might notice a few common ingredients.
pierogi– probably most beloved dish amongst Polish people. Ravioli-like pasta filled with different things, however the most popular ones are pierogi ruskie (with potatoes, onion and fresh cheese), pierogi z mi?sem (with meat), pierogi z kapust? i grzybami (with cabbage and mushrooms).
krokiety– crepes with a filling, then rolled in breadcrumbs and fried.
barszcz– beetroot soup. There are many kinds of barszcz
go??bki- literally this words means 'little pigeons', but it is actually rice with meat put in cabbage leaves.
klopsiki– meatballs in tomatoe sauce.
makowiec- poppy seeds cake.
pomidorowa- tomatoe  soup.
ogórkowa- pickled cucumber soup.
?urek- fermented flour soup. This one you either love or hate.
placki ziemniaczane– potatoe-based fried pancakes.
sernik– cheesecake
obwarzanki– bagel-like rolls sold at every corner (like the one you see on the photo).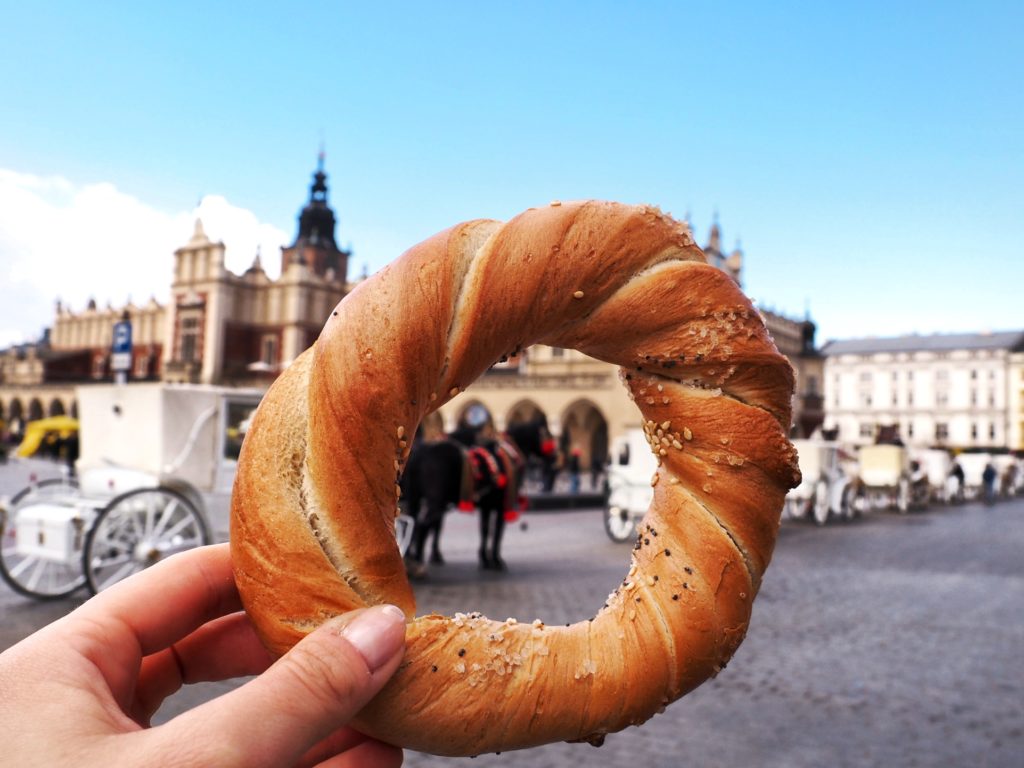 See also: Spain for foodies. Dishes you must try while in Spain.
Mindful moment

The people. Minfulness is being aware of the present moment, in short explanation. During our travels the people are the big (if not the biggest) part of the moment and the place we visit. Look at them as part of the destination, look beyond the stereotypes and ideas you might have had before coming to this place. Try to see them with different eyes, think of their lives, their customs, their work. Do not judge. Just appreciate what you see. Travel to learn and travel with purpose. Travel with open eyes not to miss out what really matters.
So what do you think? Is is a like you would like to visit? Whenever I travel I love reading (or watching in movies) novels set in those places. It certainly affects my imagination and curiosity t learn as much as possible about those places. I especially like the books that have som history in the story. If you are also the kind that likes combining traveling with reading abut destinations you go to, maybe this book will interest you set in pre-war Kraków.
I'd like to let you know that this post is also available in an app version on GPSmycity if you'd like to have access to it offline while traveling.
Happy travels everyone!


Did you like the post? Pin it for later: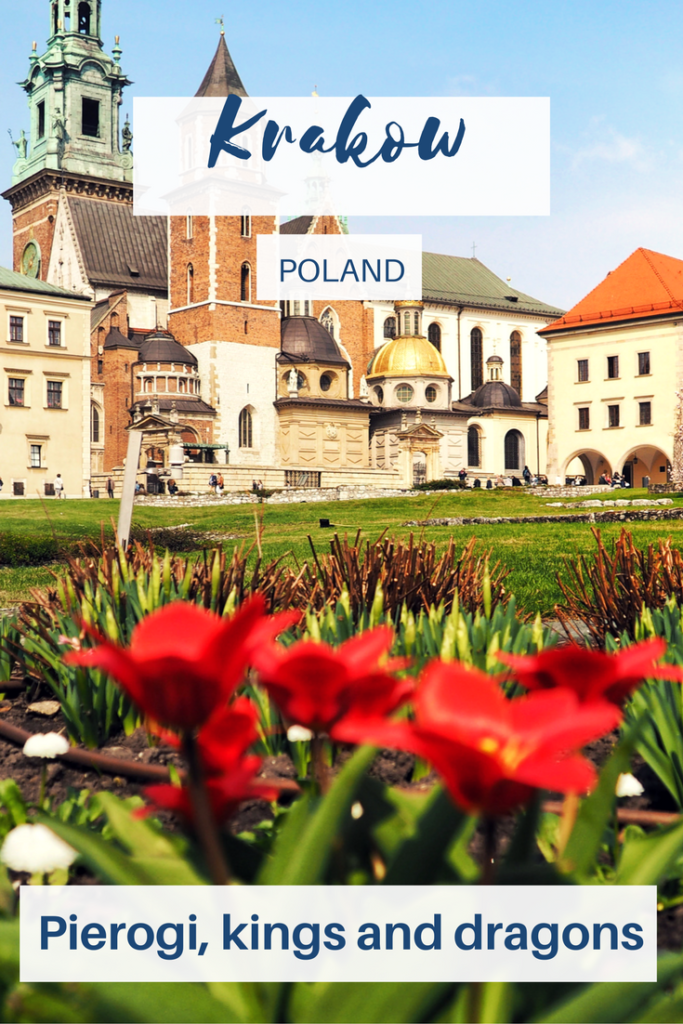 Disclaimer: This posts includes some affiliate links for which I get little cash at no cost for you, which helps me to travel and share the stories with you. I only share my favourites with you that I do or would use myself.