London is one of the most popular travel destinations in Europe if not the whole world. Whenever you go to London the streets are full of crowds, both the locals rushing to get to work on time and tourists wishing to experience a little bit of the British culture. I have been to London many times, but usually it was a short visit that did not give me much opportunity to really soak the atmosphere of the city. I made however two longer trips to London when I just walked around the streets, got lost, discovered hidden corners and tried to see what's the fuss about London. Because the fuss is quite big, don't you think? It is one of the cities people dream about visiting. It a 'must see' on the bucket list of not only those with itch feet, but also those people who love fashion. It is a popular weekend escape destination in Europe and a year abroad place to learn English.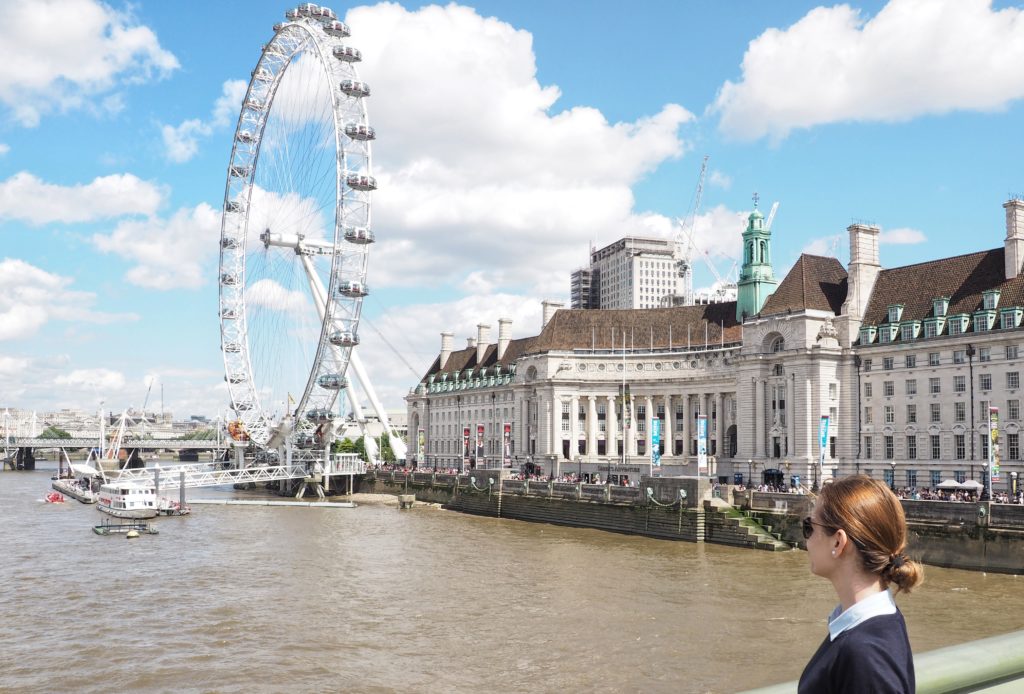 It is difficult to say that London lacks attractions or deny its popularity, which is confirmed by the crowds of tourists flooding the city all year round. But exactly this reason might convince us that it is so overrated. For some reason it is popular, probably for many reasons, and people go there because it's a 'must see' place, which may result in overlooking the real beauty of it under the obvious or a huge disappointment. There are many places as popular as London that fail to fulfill our expectations, but is London one of those places? I haven't met a visitor who would not like it, but I met many people living there for a while that hate it. Of course there is a big difference between spending a few days with an abundance of new attractions and having to deal with all faults of a place every day. Honestly speaking, London seems to be not easy to live in, but as a place for a traveler to pass by: it's a gem. I really think so, but I would love to know your opinions too, so please share with us what you think about London.
See also: Pierogi, kings and dragons. See the beauty of Kraków.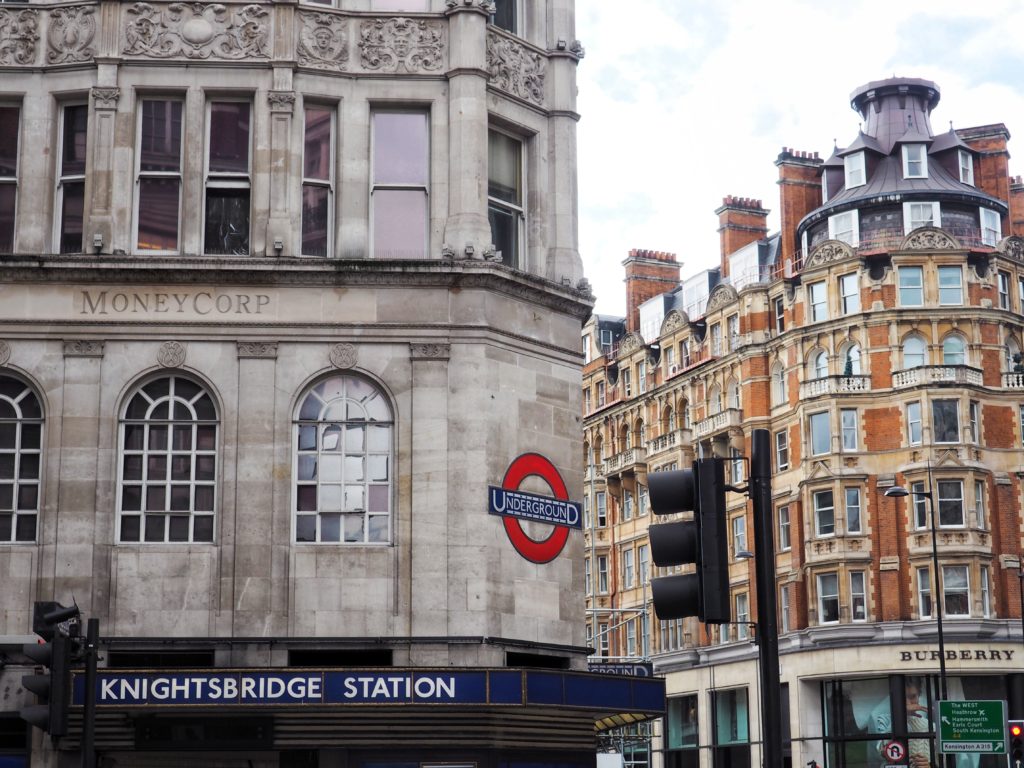 What I like about London
London is vibrant and multicultural. I like it. Maybe it loses a bit of British accent because of that, but it adds the diversity of influences. This makes London London. I will make a little confession here actually and maybe it is a bit silly, but what I love most about London that there is every kind of food there available, so if you fancy some exotic dish that is usually not very well known, you can be sure that somewhere in London you can find it.
What calls my attention in London is the way old blends with new, which is mostly visible in architecture. I know the typical postcards from London usually present the Tower Bridge, Big Ben or Buckingham Palace, but there is many more images of London that are beautiful.
The variety of neighborhoods  makes London very surprising and interesting. From classy Notting Hill to modern Canary Wharf to exclusive Mayfair to alternative Shoreditch. There is something for everybody.
As the Britain is known for its specific pubs, London is definitely a place where the traditional pubs can be found at many corners of the city. They are so different form the pubs in other countries and that's what makes them so cool. Many of them carry so much history with them like whole city itself.
I like walking around London, which is always a treat (well…almost always, because if it pouring down rain as we know, it is not very pleasant). All the attractions in London are great, but simply wandering the streets is what I like most. This is the way to see and feel the city, watch the people and find beautiful little corners.
See also: What to pack to travel in style in Europe this summer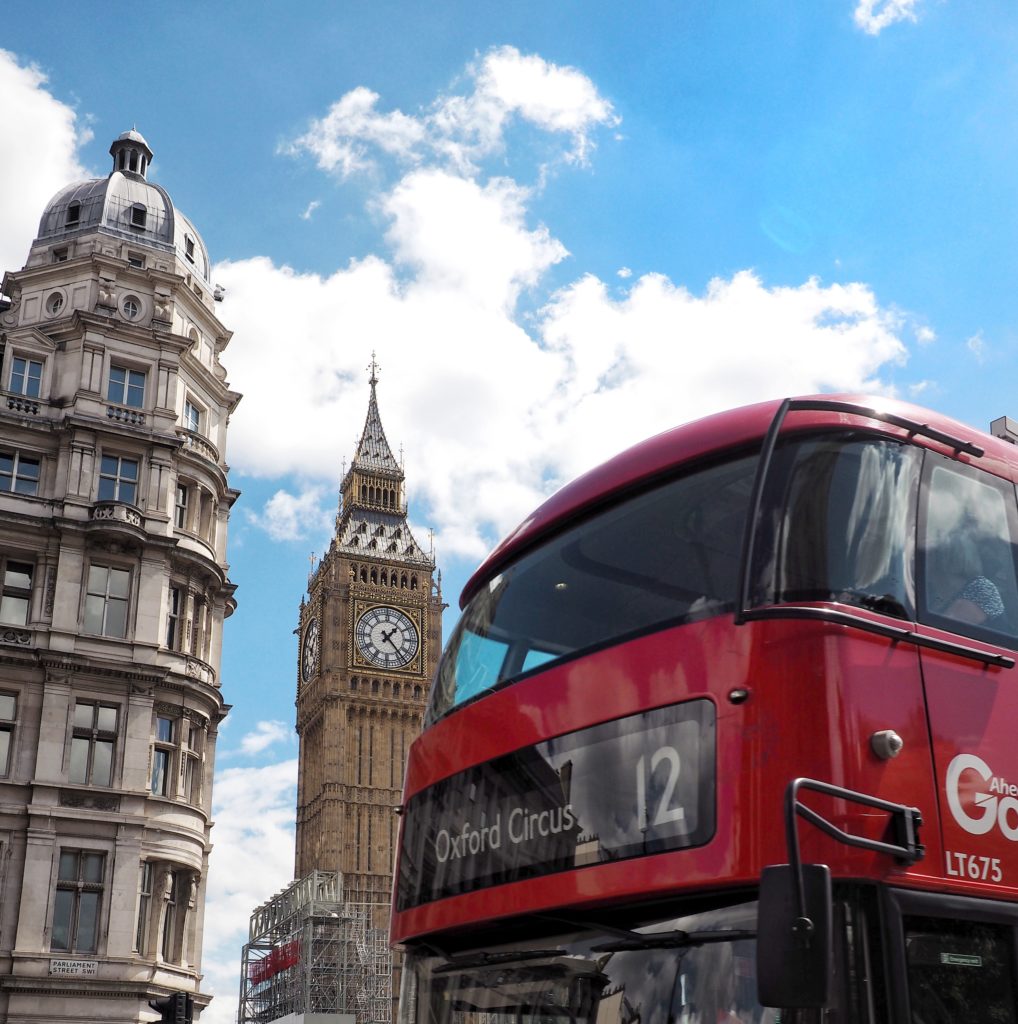 A few tips to London
London is beautiful, popular and expensive. There is never enough time to see everything in London. The number of attractions would be hard to count and there is always something happening in London. All of this is usually costly, but with the great deal of museums, parks, cafes and incredible buildings, you can make a a list of things to for the whole week without a break that are not necessarily that expensive.
Money saving tips for London
Oyster card– the first tip I will you is that you should not buy the card at the airport as it is slightly more expensive that when you buy it in the city. If you are going to stay in London for 5 days, I would order accutane online canada recommend you buying a weekly card that cost £32 for the zones 1-2. This way you have unlimited traveling options by trains, metro, buses and overground. Once I bought an oyster card and decided to top up as I needed it and during 4 days I paid more than another time for whole week.  This way I was able to enjoy London much more. If you want to save on accommodation, it is also a good option as you would be able to live cheaper a bit farther, but still near the center. The last day you can return the card in one of the machines at the stations and get £5 back for the card itself. If you chose 'pay as you go' option, you will also get back whatever you don't use.
Free museums– many museums in London are free of charge, so in case of rain (which is rather like to happen…it's London!) this could be a good option to spend a day. You can chose between the Museum of London, Tate Modern (which I quite like btw and besides it gets great views from the top) or Science Museum.
Stroll the streets– from the modern to the old and charming, there is many streets to stroll. For me it is one of my favourite ways to visit a city and discover all the hidden corners. Throughout the city there is many historic buildings that will look great on your photos. Oyster card is very useful if you like it too.
Get a last minute theater ticket– at a Leicester Square there is small official boot where you can get cheaper tickets to some of the most incredible shows, we all know the London is one of the best places for that. The line is usually long and the tickets are limited, so you better reserve some time and arrive early.
Watch the changing of the guards– this is something so unique for the UK and probably one of the rituals that most tourists want to see. Go to Buckingham Palace at 11:30 am for the guard change and at 11 am for the horse change at Whitehall.
Eat at Borough Market– I love markets and there is quite a few in London, but this one is especially interesting. Better go there hungry as the food selection is massive there.
Relax in Hyde Park and Kensington Gardens– these two parks are truly beautiful. On a sunny day there is nothing better that taking a long walk in the parks and having a picnic on grass.
See also: 19 most beautiful castles in Europe you must visit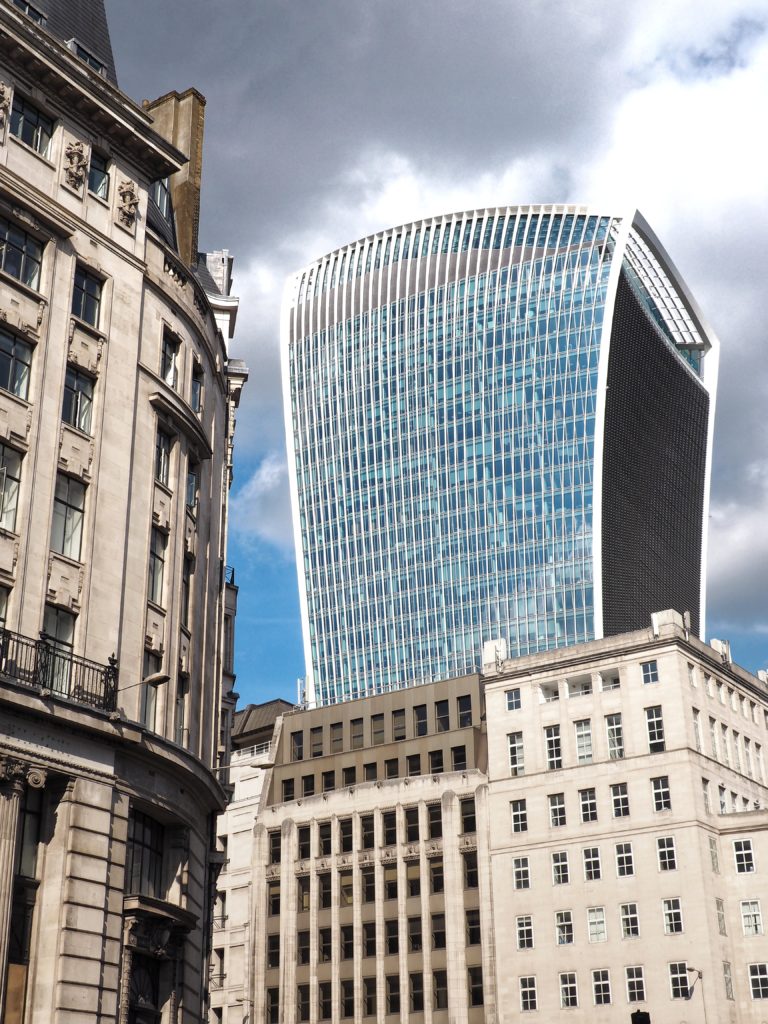 A few of my favourite hotels in London (that will make your Instagram photos so chic): 
The Henrietta Hotel– It is a cute hotel and a great choice for those girls (well, I am suspecting that girls who own an Instagram page) who look for a chic background for their photos. It is located in Covent Garden area.
Hotel 41– It is one of the hotels you'd like to go back to. It is elegantly decorated with a wonderful service. It is a hotel with so much personality. It is located near Buckingham Palace.
The London Edition-  This contemporary and chic hotel in a luxury style is something you would definitely like.
Or use this box to search for hotels: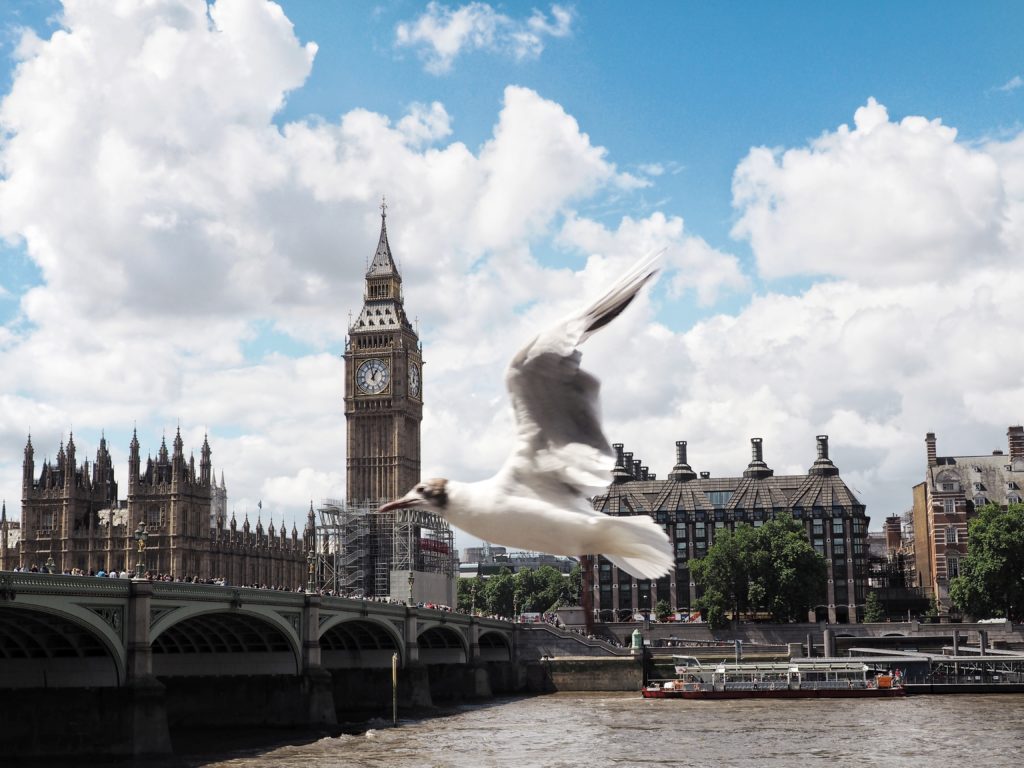 Mindful moment

When in London look up. Have you noticed the architecture of London? Modern high towers and old pretty buildings deserve our attention. Look up and notice the structure, the material used to build it. Imagine the people living or working inside. Stop for a moment and notice the stillness of the city created by those buildings. Apart from the hustle and bustle that is ever changing, the building are there baring with the noise and business and making the city so great.
See also: Make your flights easier. Mindfulness exercises for stressful flights.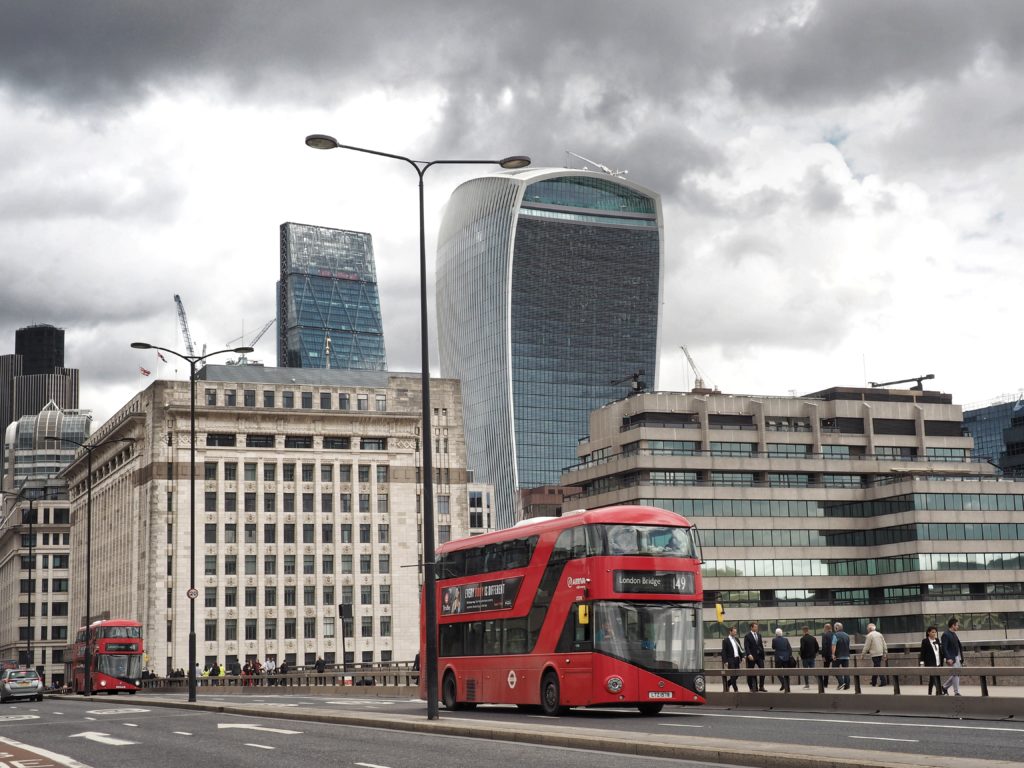 Thank you for visiting. I would love to know your views on London and other popular travel destinations such as Paris or New York. Do you love them or do they disappointed you?

Did you like the post? Pin it for later: