Did you ever happen to have traveled to some amazing destination and it rained for your whole stay? Or it has been so hot, that protruding your nose out the door resulted in a sizzling sound of your skin? I have experienced it all and although I still enjoyed those places, I cannot help but plan another visit. Why? I just simply had no chance to get the best out of those places accordingly to their full potential. You will agree with me, right? It is much more pleasant to walk around and explore when the weather is pleasant and your shoes are not filled with water and the wind doesn't make you fly away. Whenever it is possible we can arrange our travel plans during seasons of nice weather: not too hot, not too cold and not too wet. Well…unless you really like it. Here I have prepared for you a little guide of best times of the year to plan your trip to some amazing destinations.
As a bonus I also include some special events that you can witness during your stay.
I have included a few countries, regions and wonders.
When is the best time to visit…?
Machu Picchu
The high season for Machu Picchu is between June and September. I would say that the best time is May when the weather is starting getting nice and the crowds are not filling yet the lost city of Incas. I went buy isotretinoin 10mg there in April and had some rain early in the morning and evening, but the days were mostly sunny and warm.
Argentina
From December to May you can enjoy summery weather in Argentina. Buenos Aires apparently is beautiful in every season, so you don't need to postpone your trip. For those crazy about snow and snow sports, June, July and August will satisfy anyone. Argentina however is huge, which results in differences in climates. For the south of Argentina, summer would be of course a bit warmer, but if you don't mind cold, any time is perfect.
Patagonia
Chosing the best time to visit Patagonia will depend on what you want to do and see. Patagonia is not small and spreads over two countries and the landscape consists of grassy plains, high mountains and magnificent glaciers.
If the weather is important for you the best time is to go there between December and February. Although those are the warmest months of the year, strong winds might not be too pleasant.
In winter months some of the hiking and cycling trails are inaccessible, some people say that those are actually the months when Patagonia is most charming.  The weather in Torres del Paine (Chile) is very unpredictable and can change any time, so if you go there you need to be prepared for any weather conditions.
For adrenaline junkies the best moths to get the best experience are between November and March.
Caribbean Islands
The high season in most of the islands is from mid-December till the Mid-April. This is the dry season, but it also means that the islands are more crowded and expensive than the rest of the year. In winter months you will be able to get more peace and quiet, but heavy rains and strong winds may disturb your trip at times. I personally find those places very beautiful when it rains, even though I cannot enjoy the beach.
Spain
Best time to visit Spain is April-May and September-November. In summer months it can get extremely hot on the south. North is nicer in summer since it gets pretty rainy and windy between October and April.
Special treat: In March you can enjoy Fallas festival in Valencia.
For a week from July the 7th there is San Fermines fiesta in Pamplona.
In April in Barcelona there is a San Jorge fiesta.
During Semana Santa and Easter Spain is full of celebrations and fiestas.
Italy
May to September, similar to Spain.
Iguazu Falls
Many guides say that the best time to visit the falls is between December and April, however locals told me that the weather can be capricious any time of the year. At times it rains a lot and the access to the falls is closed. I went there in March and the weather was perfect. Shortly before my trip heavy rains passed through and the access was not possible.
Brasil
November to April.
Special treat: February is the month of special interest for those who like to shake a body to the rhythms of samba.
See also: Top 6 reasons to go to Costa Rica
Scotland
The best time to visit Scotland is between May and September, over summer. You can expect rain any time though, but  at least you have bigger chances to enjoy beautiful weather. Don't be surprised if the Scottish weather treats you with four seasons in one day, you cannot win with that. Be prepared!
Special treat: Visit in August to be able to participate in one of the biggest festivals in the world- FRINGE in Edinburgh. It lasts the whole month and it is something that will not forget. Streets are full of performers of any kind from anywhere in the world. Pubs and any venue available in town has scheduled performances every day, whole day. What you can think of regarding art, drama, music, magic…is there.
In July International Edinburgh Festival has plenty to offer too: classical music concerts, theatre, arts.
In June, great Film Festival has place and if you are lucky, Sir Sean Connery will do the opening.
Easter Island
March, April, October and November are the warmest months in the Easter Island, although the breeze coming to the island from Antarctic Ocean lowers the temperatures. Please don't be surprised if get some rain during your trip, it can happen any time of the year. The wettest periods though are May, June, July and October.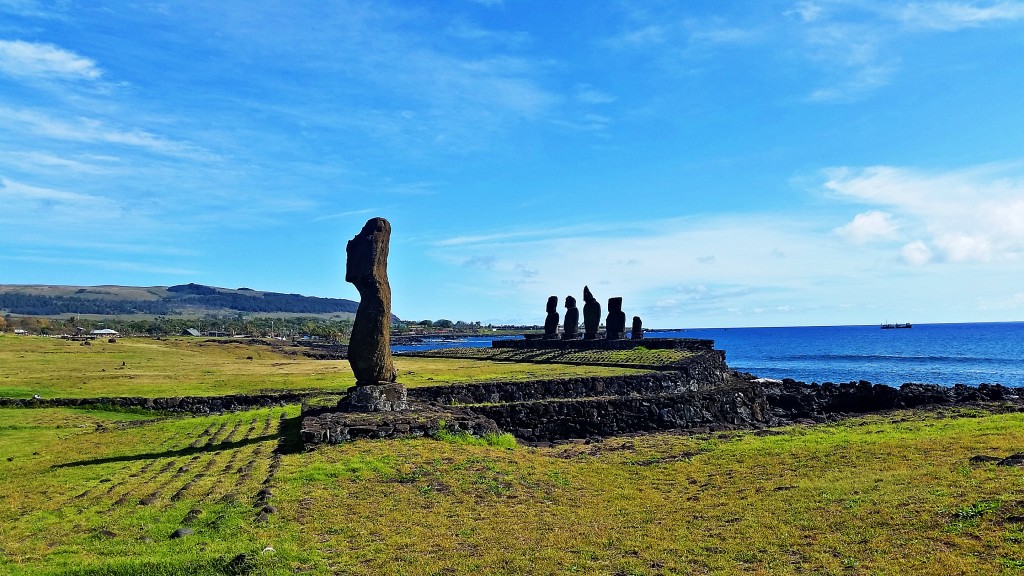 See also: Easter Isnald: 4-day itinerary
Costa Rica
Costa Rica has many beautiful beaches and high mountains, therefore the weather conditions vary, but there is two-season rule you can follow. Dry season between mid-November and mid-April and rain season roughly from May till middle of November. The heaviest rains are in September and the strongest winds occur usually in January and February. I personally think that Costa Rica is most beautiful in rain while it is still warm. And what's best about that? No crowds!
Special treat: For turtle watching go to Costa Rica between July and October.
See also: Top 6 reasons to go to Costa Rica
Northern Europe (Sweden, Norway, Finland)
I would say that any time of the year is great. For summery weather you should go there between May and September, but if you are hungry for snow adventures of course winter there is perfect for that. October and November though, from experience, I find cold and wet- not too pleasant at times.
Central and Eastern Europe
It is ok to visit this part of Europe any time of the year, but between April and September you will have more sunny and dry days, although at times weather can be unpredictable. Sure it is nice in winter with tons of crispy snow and blue sky, but it can also treat you with gloomy days, dark and wet. Nothing else to do but hide under a blanket with a cup of hot chocolate and a book.
Please note that in most of the european countries July and August is school holiday time and this is when many people plan their vacation.
Iceland
Iceland is great all year round, but in the months of October and November, when the days are getting shorter and the weather cooler, with a little bit of luck you can witness one of the most amazing spectacles: Northern Lights.
Australia
Australia is really big, so there's no way to pick just one best season. Therefore I arranged it by regions:
Queensland and West Australia – April to September (winter);
NSW, Victoria, southern West Australia, Tasmania, South Australia – October to March (over summer).
France
France is great to visit any time of the year depending what you want to do and see. For summer weather and beach time, go there between May and November. In winter months the Alps are perfect for snow sports and picturesque views.
Special treat: May- Cannes Film Festival.

 

The best time to travel is all the time
Keep smiling, follow your heart,
Anna
[wysija_form id="1″]
Did you like the post? Pin it for later: