I have heard about Salta many times and it was definitely a place I wanted to go while living in South America. Located on the far western north of Argentina, relatively close to the border with Chile and Bolivia, a trip to Salta can bring many adventures. As I live in Chile the road trip we decided to take, spontaneously as it happens most of the time, created for us lots of beautiful memories. I will write for you another post with more details of the trip itself, but today let's focus on the city of Salta. The city was founded in 1582 by Hernando de Lerma of Tucumán. Today it is commonly called Salta la Linda (Salta the Pretty). In the original language of the Aymara indigenous people the name of the city comes from the word sagta, which translates as beautiful, thus the present name.
Salta is different. It feels different from other regions of Argentina. With a mixture of the Argentinean, Andean and Bolivian cultures, cuisine influence and traditions, Salta will show you distinctive images of Argentina. It is a rather popular place amongst tourists and a lot cheaper than other regions of the country.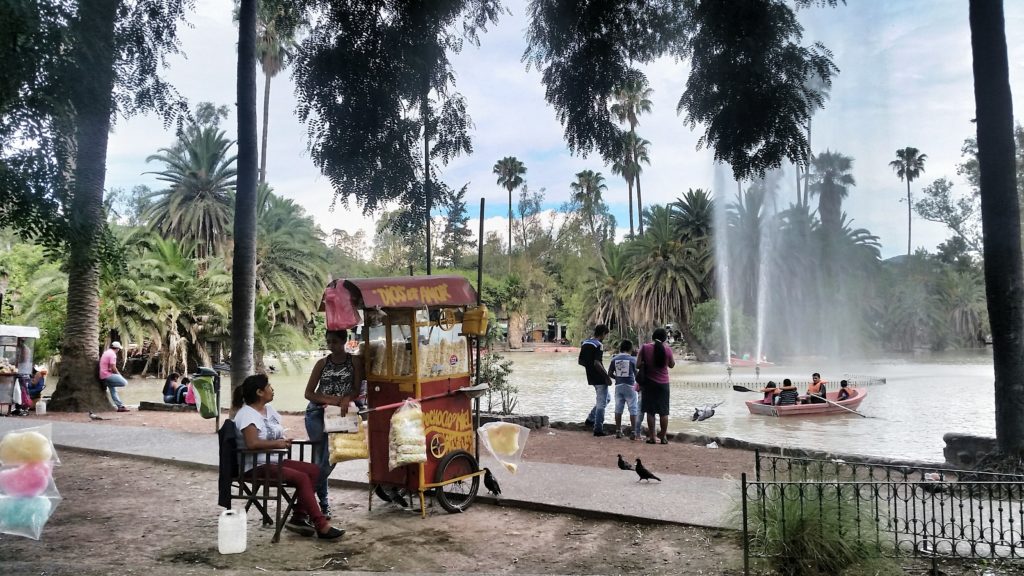 What to see and do
There is many things to see and do in this region of Argentina, but let's focus for a moment on Salta only. It is a city rich with colonial architecture and interesting buildings, so without doubt you will have plenty objects to save on photographs.
After you stroll on Plaza 9 de Julio and visit an impressive Cathedral of Salta with beautiful decorations and an interesting floor design that gives you a 3-D impression, you might head over to Iglesia San Francisco just a few blocks away. There is many churches and religious sites in Salta. All of them are interesting to see, for example Iglesia Nuestra Senora de La Candelaria de La Vina, a really colourful church or Virgen de los Tres Cerritos  if you don't mind a little bit of hiking. It takes around 45 minutes to get there and in summer in gets rather hot in Salta, so best to go there in the evening or in the morning. It is not too tough and the views are amazing. 
For more picturesque views of the city go to Cerro San Bernardo. Alternatively to the hike to the top, you can take a cable car. It was extremely hot that day and we were exhausted from the road tripping long distances for a few days and walking around the city, so being lazy bums a bit we took the teleferico  and walked down later. The ride is rather pricey for an 8-minute ride, but our feet were grateful.
Teleferico: $75 single trip or $150 round trip. Children younger than 5 years old go for free. It works every day from 10am till 7pm.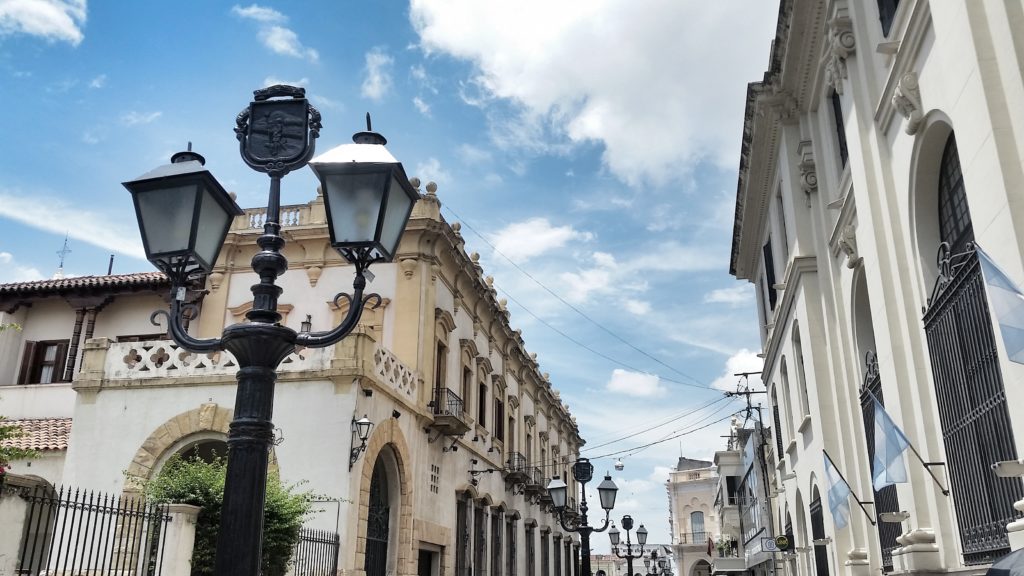 For historical and cultural experiences go to Salta Cabildo, a museum of significant historical value. Unfortunately the exhibitions are explained only in Spanish. 
Salta Cabildo:  Caseros 549. Opened Tuesday to Sunday 9:30 am- 1:30 pm; Tuesday to Friday 3:30 pm 8:30 pm; Saturdays 4:30 pm- 8:30 pm.
One of the most popular attractions of the Salta region and maybe even in whole Argentina is El Tren a las Nubes, a train that goes through the mountains to 4,220 meters above sea level.
Where to take it from: Balcarce 1105, Salta Railway Station
Salta is also a great place to shop for leather, ceramics and textiles, especially at Mercado Artesanal on San Martín 2555. On Sunday morning you can visit Feria Artesanal on Balcarce Street.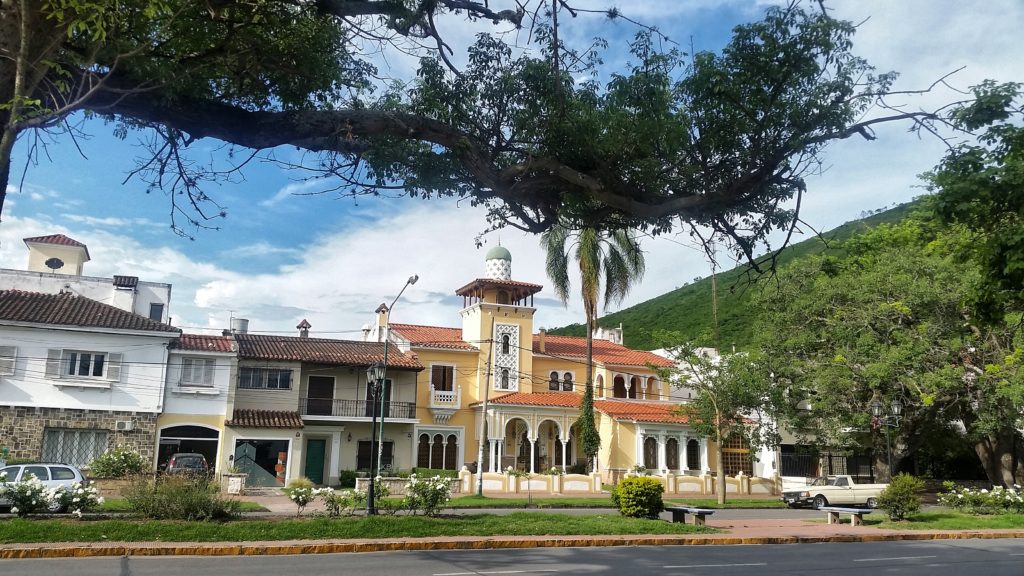 Salta for foodies
Many times when Salta was mentioned in a random conversation, the first things I heard from the person I was talking to, was the great food you can try in Salta. And it is true…you can really try some simple, but tasty dishes in Salta.
Salta is full of hills and after walking the whole day around the city, most likely, I guess, you will look for a place to rest. We found a few places with character and salteñan spirit with food bursting with flavours. You can recognize in the food flavour influence from Bolivia and Andean regions…yummy! Ok, let's get to the point.
What to eat in Salta:
Empanadas
I am not a big fan of empanadas in general, but those from Salta I really enjoyed. The variety and flavours were so distinctive that I wish I was able to get them in other places, which seems to be impossible. Only in Salta you get those real flavours.
Locro
It is a typical winter dish, a thick stew. There are a few variations of locro, but I think the most popular one is based on beef, white beans, white onion and chorizo.
Tamales
Wrapped in corn husk corn paste-like dough with an addition of potatoes, beef and spices. It was one of my favourite foods I tried in Salta and must admit that have not found tamales as good anywhere else.
Humita
Similar to tamal, humita is a corn-based snack wrapped in corn husk. You can get sweet or savoury humitas. I personally prefer the savoury dishes, so it was not different in the case of humita trying.
Parrilla
Or in other words grilled meat extravaganza! Popular throughout the whole Argentina, it could not be any different in Salta.
Here you have a few restaurants we visited and loved:
El Patio de la Empanada
As the name itself says, this is the place to try empanadas in Salta. Quite a big patio with a few restaurants providean argentinean feel and really (no kidding) tasty empanadas, tamales and humitas.
Where: Av San Martin esq. Esteco
La Casona del Molino
It is one of the most popular places to eat in Salta. You better arrive early or make a reservation as the place fills up quickly. An old building with a unique character, live music and great food…you cannot ask for anything else.
Where: Calle Cnel Luis Burela 1
La Céfira
Are you a pasta lover? Then this place is a must for you. Knowing that Argentina's food has Italian origins, pasta in one of the Argentinean specialities. In La Céfira you can eat pasta in all shapes and sizes.
Where: Córdoba 481
Ma Cuisine
A restaurant with a small menu choice, but known for some most excuisite dishes in the whole Salta.
Where: España 83
Chirimoya
Chirimoya is well known in Salta for vegetarian and vegan dishes that are served for breakfast, lunch and dinner.
Where: España 211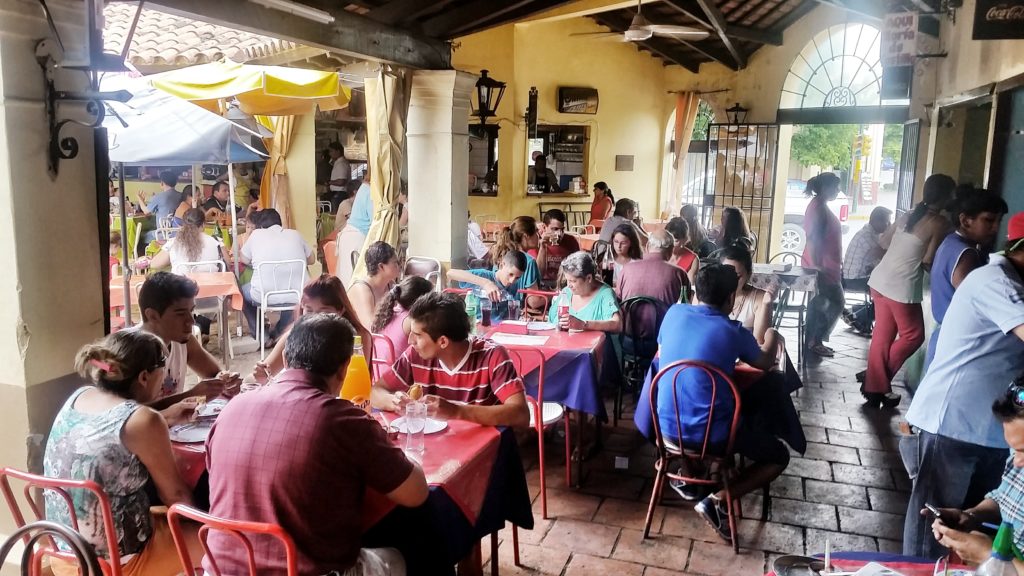 How to get there
The bus connections between Salta and other places in Argentina are frequent. There is even a direct bus from the north of Chile to Salta. The bus to Salta from Buenos Aires takes 20 hours…not for impatient people. The bus from Salta to Catamatca (famous for the 7-colour mountain) takes 7 hours.
The bus station in Salta is located Av. Hipólito Yrigoyen, 339.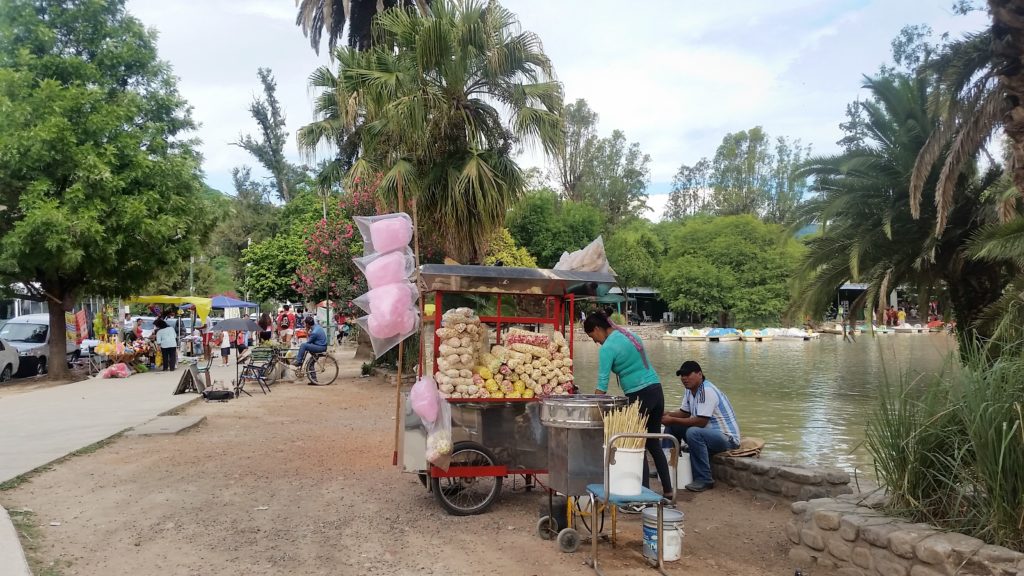 What do you think about Salta? Would you like to go there? Thank you for visiting. Please drop us a line below if you have any comments or ideas. We always appreciate it. Have a lovely weekend, everyone.

Did you like the post? Pin it for later: