Cachai, yapo, huevon…..you don't understand? It is also Spanish.
I have prepared for you a little guide to speak Chilean language.

When I first moved to another country the most important thing for me was to learn the language. What is the worst thing for someone who loves talking so much, like me for example, if it's not being able to communicate verbally with locals? Even when I travel to a foreign country I try to learn some basic frases and words that would enable me to communicate better and make my experience richer. And it is fun! I am also sure that it is well appreciated by the people you meet, the fact that you put some interest and effort into knowing their language and culture.
I find it quite fascinating the whole business of language learning. Sometimes though, you think you can speak the language, let's say…Spanish for example, you travel to Chile…and boom! You feel as if you landed in some other country. They don't prepare you in a classroom to survive in the chilean jungle, as the author of the book "How to Survive in the Chilean Jungle", Alvaro Taboada, used to say. To make the life a little easier for some of you who are planning to visit Chile, I have prepared a list of some Chilenismos (Spanish chilean language) – slang words and frases used in Chile. You are a fluent Spanish speaker? Well, as some of my native spanish friends admit, speaking in Chile is a whole other story. Endow yourself then with those phrases before going to Chile.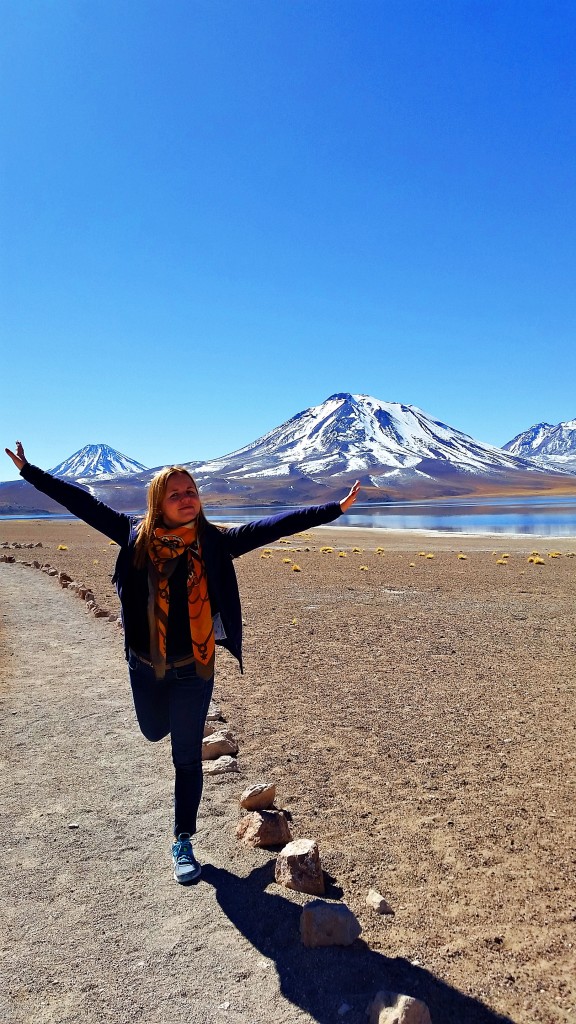 ?
Cachai, yapo, huevon….nie rozumiecie? To równie? hiszpa?ski. Kiedy po raz pierwszy przeprowadzi?am si? do innego kraju, najwa?niejsz? dla mnie spraw? by?a nauka j?zyka. Co mo?e by? gorszego dla kogo? kto uwielbia du?o rozmawia?, jak ja na przyk?ad, ni? niemo?no?? porozumienia si? z tubylcami. Nawet kiedy podró?uj? do obcego kraju staram si? nauczy? podstawowych s?ów i zwrotów, aby lepiej si? porozumie? i aby moje do?wiadczenia z podró?y by?y poka?niejsze i bogatsze. No i jest to ?wietna zabawa! Jestem równie? przekonana, ?e tubylcy doceniaj? to, ?e przyjezdni interesuj? si? ich kultur?, j?zykiem i zadaj? sobie trudu, aby si? czego? dowiedzie? lub nauczy?.
Dla mnie ca?y ten biznes nauki j?zyków jest dosy? interesuj?cy. Czasami jednak, wydaje si? wam, ?e potraficie mówi? w pewnym j?zyku, powiedzmy… po hiszpa?sku na przyk?ad, jedziecie do Chile…i bum! Czujecie si? jakby?cie wyl?dowali w innym kraju. Na lekcjach hiszpa?skiego nie przygotowuj? jak przetrwa? w d?ungli chilijskiej, jak autor ksi??ki "Jak prze?y? w d?ungli chilijskiej", Alvaro Taboada, mawia?. Aby u?atwi? nieco ?ycie dla tych z was, którzy planujecie wypraw? do Chile, przygotowa?am list? niektórych s?ów i zwrotów chilijskiego slangu. Mówisz biegle po hiszpa?sku? Có?, jak kilku moich rodowych znajomych z Hiszpanii przyzna?o, rozmowa w Chile to ca?kiem inna historia. Wyposa? si? wi?c w kilka nowych zwrotów przed wyjazdem do Chile.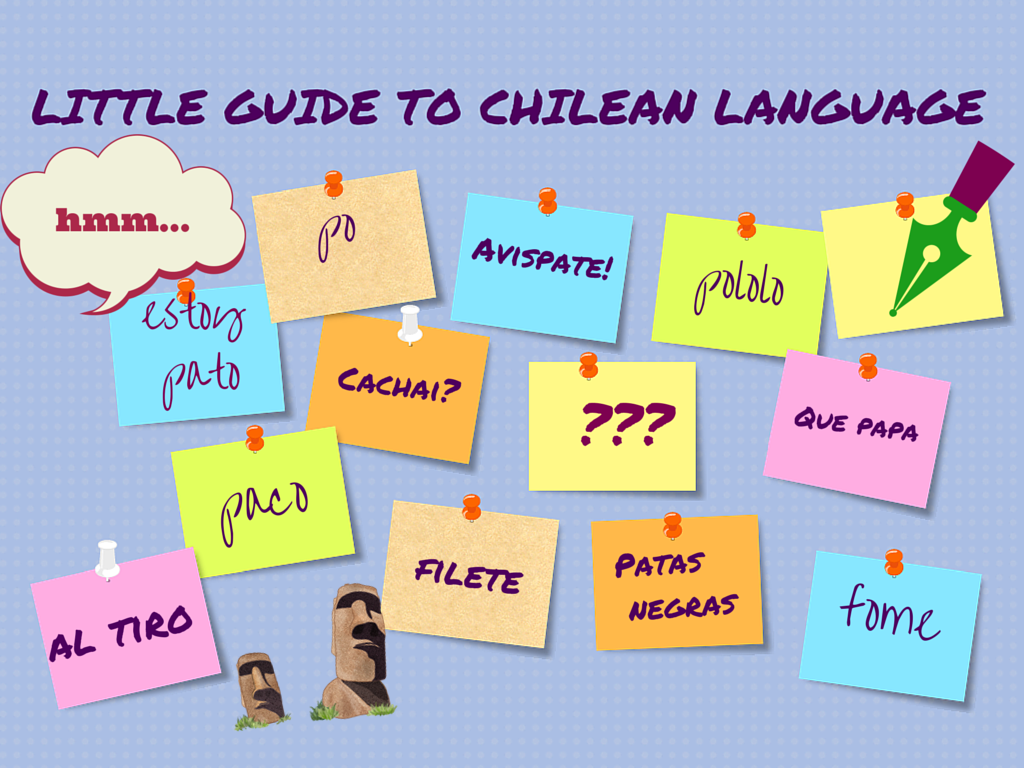 A little guide to the use of Spanish in Chile.
Chilenismo
Direct translation Real meaning
A donde la viste?

Where did you see that? I don't believe it/ No way!

Agarrar papa

Grab a potato To take advantage of a situation

Arreglarse los bigotes

To sort out your moustache To arrange something in secret

Al tiro

To pull Right now

Andar con el dragon

Walk with the dragon To have a bad breath

Avispate!

Wasp yourself Wake up!

Buena onda

A good wave Great stuff; Cool.

Cachai?

To catch To understand/ Got it?

Creerse la muerte

One thinks he is death One loves himself

Curado

Cured Drunk

Dedos crespos

Curly fingers To be unhelpful

Dejar la escoba

To leave a broom To make a mess

Echar al agua

To throw out water To let the cat out of the bag

Esta peluda la prueba

The test is hairy The test is really difficult

Estoy pato

I am a duck I have no money

Huevon

Big egg Idiot, stupid

Marca chancho

A piggy label A no name label for clothes, shoes, etc

Mermelada(o)

Jam Stupid

Mina/o

Mine (as for minerals) Good looking woman/men

No estar ni ahi

To not be even there To not care

Patas negras

Black feet A lover

Péscame

Fish me Listen to me

Picado/a

Chopped Spiteful

Plata

Silver Money

Sacar la cresta

To pull the comb I am going to kill you

Salta pa'l lado

Jump to the other side I don't believe it

Ser seco para algo

To be dry for something To be the best at something

Ser pesado

To be heavy To be annoying

Ir al chancho

To go to the pig To be ludicrous, unrealistic

Tener cueva (mala/buena)

To have a cave (good/bad) To have good/bad luck

Te voy a subir y bajar

I'm going to take you up and down I am really going to tell you off

Que papa!

What a potato! Really easy

Que plancha!

What an iron. How embarrasing!
And some more…
¡Bacán

! – Cool!

Caña

-Hangover

Carretear

– To party

Chabela

– Goodbye

Fome

– uncool, boring

La hueva

– Stuff

La raja

– Awesome

Pololo/Polola

– Boyfriend/Girlfriend

Pololear

– To be in a relationship

Yo me rajo

– I pay/ it's on me.

1 luca

= 1000 pesos

Sipo / Nopo /yapo

– Yes , no , ok

"Po"

– This is a "filler word" and has no meaning and does not add anything to the meaning at all. It is used at the end of words or phrases, for example: "Si po", "hola po" etc.

"Cachai"

is being used as a full stop at the end of every sentence.
Chilean accent
Apart form the dialect that is so extensively used in Chile, it is spoken so fast that it is hard to differentiate particular words. It seems that people here take a deep breath and try to squize as many words as possible to say aloud on that one breath. Another thing I have struggled with at first is that they 'eat' some consonants, for example: "pescado" (fish) is pronounced here "pescao"; "helado" (ice cream)- in Spanish pronounced 'elado', in Chile: "elao". For all plural words, the final 's' is being eaten too. For someone who is not fluent in Spanish, it is quite a big deal to follow and understand the full meaning of the conversation. I hope this will help you a little bit while you are trying to figure out what they really mean when talking to you.

?
Oprócz dialektu, który jest w Chile tak powszednio u?ywany, jest on tak szybko wypowiadany, ?e trudno rozró?ni? poszczególne s?owa. Wydawa?oby si?, i? ludzie tutaj bior? jeden g??boki wdech i staraj? si? wcisn?? jak najwi?cej s?ów jak to tylko mo?liwe do wypowiedzenia na tym jednym wdechu. Kolejn? rzecz?, z któr? trudno mi by?o si? upora? by? fakt, ?e wiele spó?g?osek jest zjadanych, na przyk?ad: "pescado" (ryba) jest wypowiadana "pescao"; "helado" (lody)- po hiszpa?sku 'elado', w Chile "elao". We wszystkich wyrazach w liczbie mnogiej, ko?cowa literka 's' jest równie? zjadana. Dla tych, którzy nie mówi? biegle po hiszpa?sku, to jest ca?kiem niez?y problem ze zrozumieniem pe?nego znaczenia rozmowy. Mam nadziej?, ?e to zestawienie wam troch? pomo?e podczas prób zrozumienia o co im tak naprawd? chodzi, kiedy z tob? rozmawiaj?.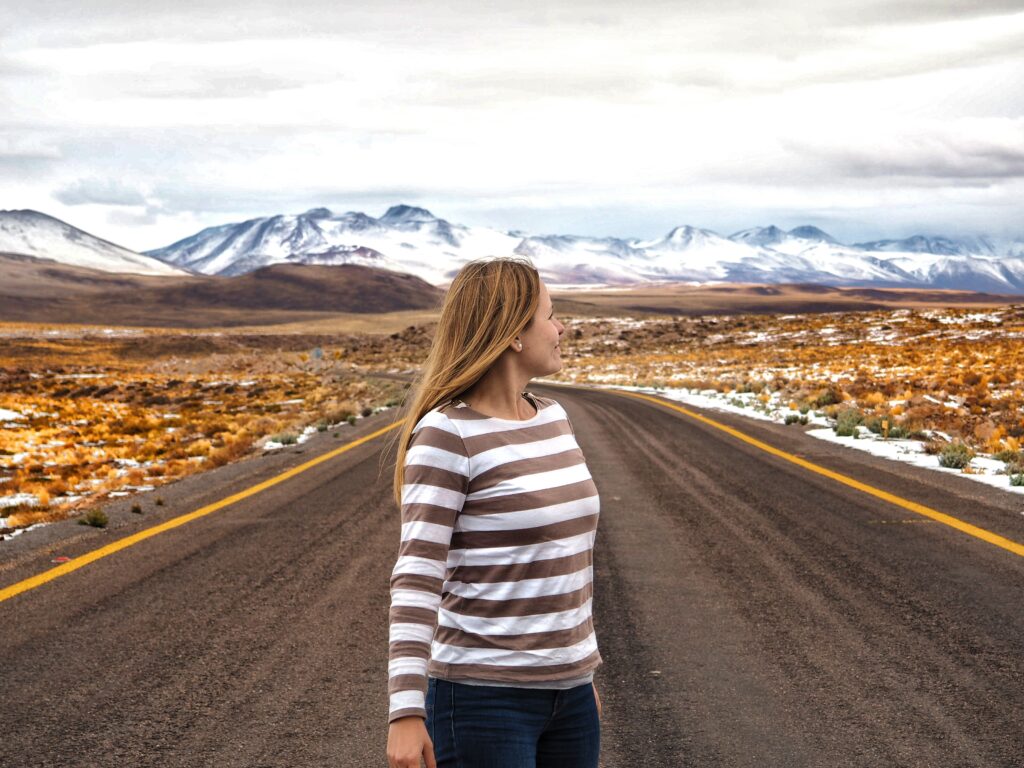 Thank you for visiting. I hope this little guide helps you a little while traveling to Chile. Enjoy and have fun!

Did you like the post? Pin it for later:
[wysija_form id="1″]