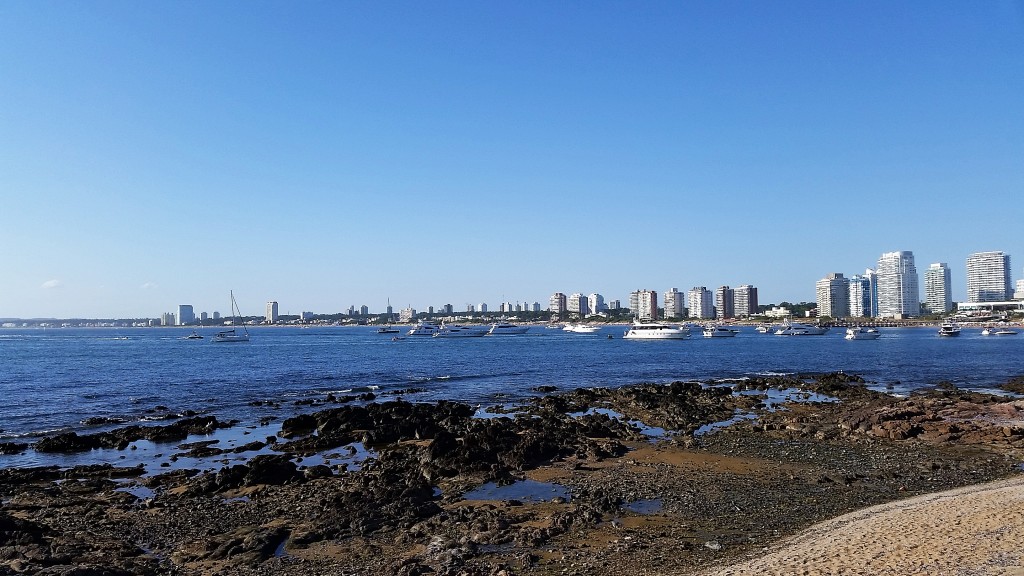 Punta del Este and its secrets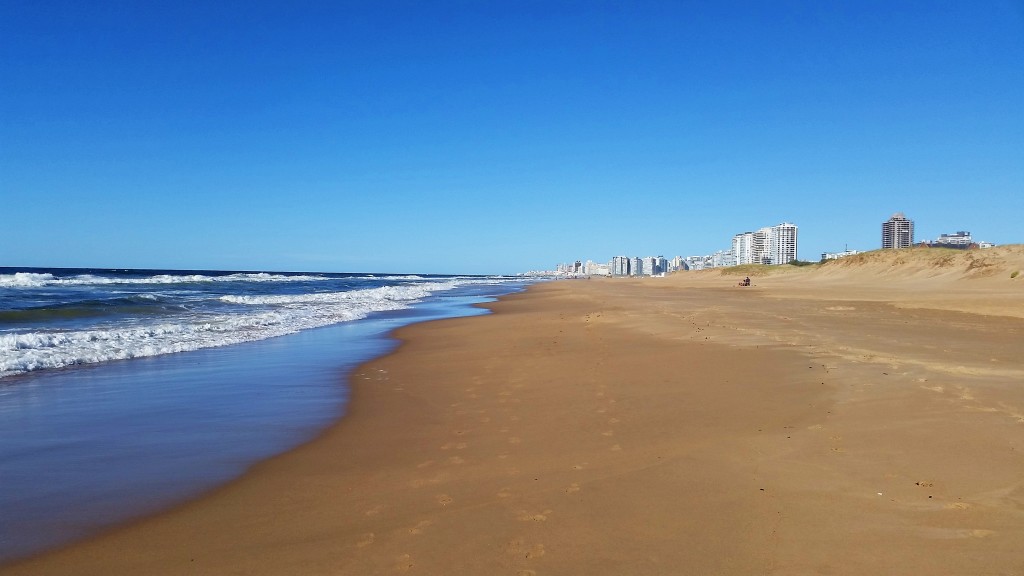 Version in Spanish below
After more than one year traveling around South America, I have no doubt that Punta del Este is the perfect spot to relax, a place blessed by nature. I will share with you its 5 secrets!!!!
5. Easygoing
I arrived to Uruguay just after going to the carnival in Río…thus, after 10 days in the Cidade Maravilhosa, you can imagine that any other place in the world to be visited right after, had a very hard work to attract my attention immediately, but Uruguay did it instantaneously!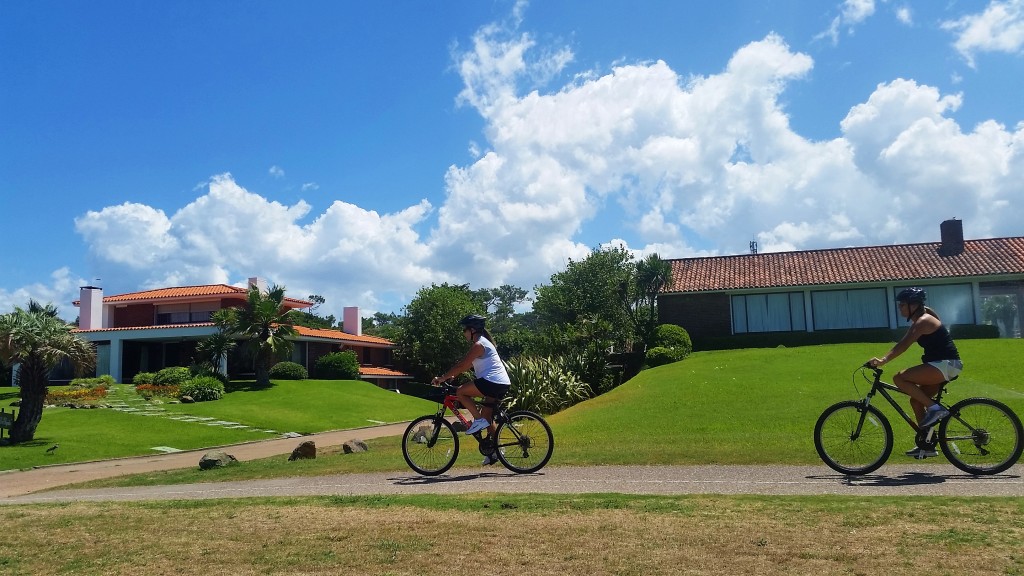 In some countries, in has been tough for me to get a local sim card to put in my cell phone and help me with directions (I am the kind of person who can easily get disoriented and get lost, unless having a handy and helpful GPS on the phone), at the Montevideo airport you have an office, in which they sell you local sim cards!!! So, no issues at all with directions to get to Punta del Este!
Once in Punta del Este, you can head to the Liga de Fomento office which is one of the most traditional and prestigious institutions to promote tourism and culture in Punta del Este, or you can download the app "Qué hacemos hoy" (What we do today), not to miss a single event going on in Punta del Este or, if you prefer to relax whole day at the beach (like I did a few times!) you can check what is the weather going to be like in any of the beaches of Punta del Este in this useful app where you can find life images 24 hrs of the most popular beaches in Punta del Este. Everything is soooo easy to enjoy!!!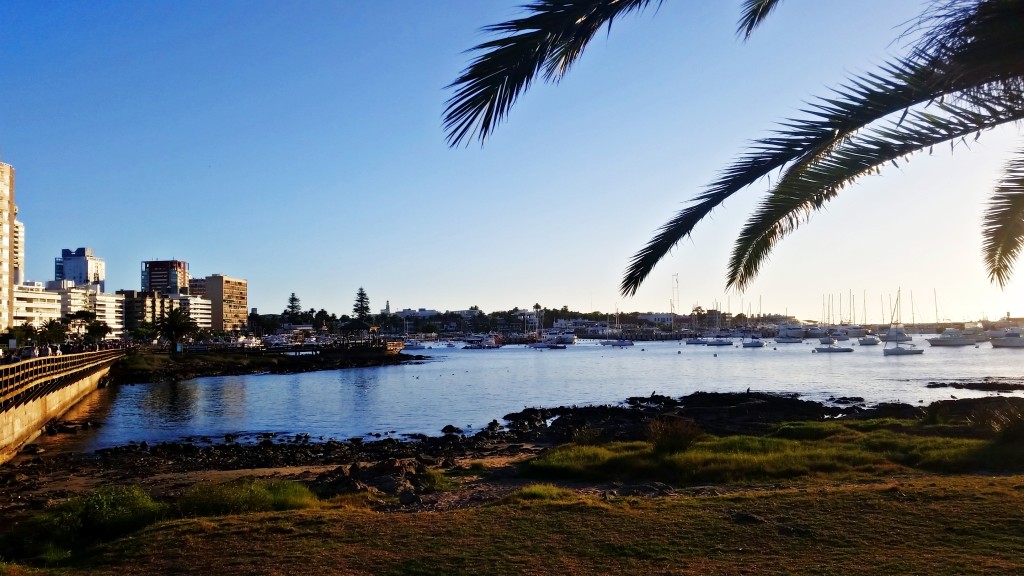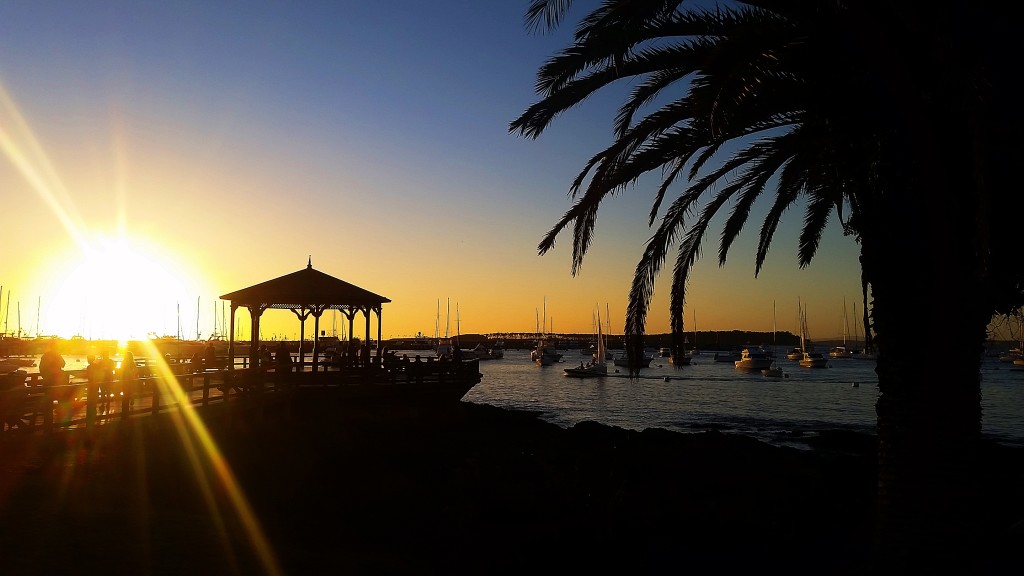 See also: 10 top places in South America that should be on your bucket list
4. Interesting
There is so much going on in Punta del Este… It´s true that I went there in summer, the perfect time to enjoy Punta 100%, the highest season is from December 15th to February. So, how about your tango dancing…not very confident? No worries, you can enjoy some free classes everyday at the beach or if you prefer to just listen to tango, take your beach chair with you and go to the Azotea de Haedo, where you can listen to amazing tango concerts for free!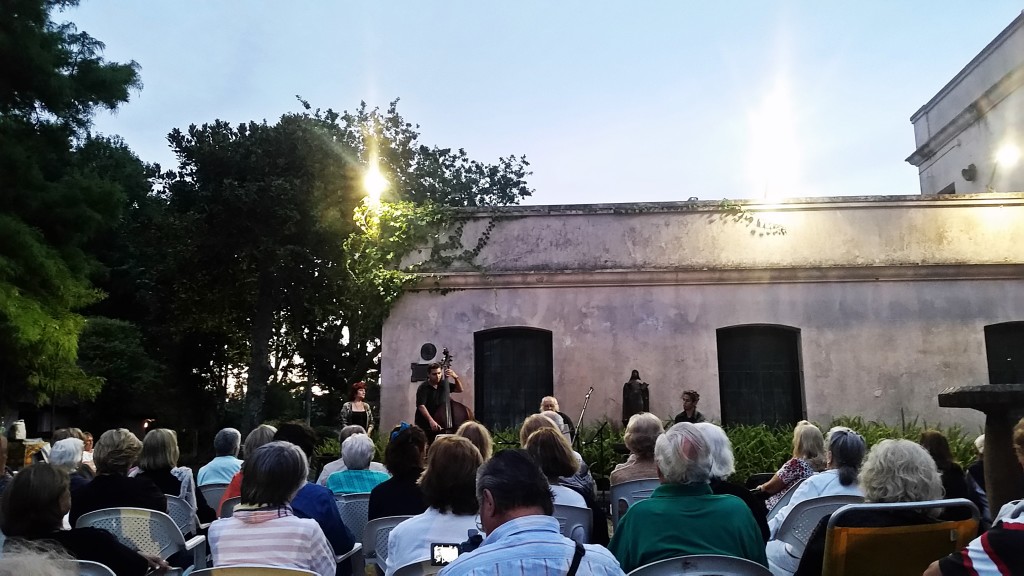 Do you need more adrenaline? Why not see a rugby match between Los Pumas (Argentina) and Los Teros (Uruguay). Oh, I know, you are rather into cars, well then… you have a classic car show that you will love. But maybe, you miss some museum visit or, like it happened to me, today it is pooring down rain, so the sea is not an option. Thus, the perfect choice could be to visit el Parque de Esculturas or the Museo Ralli. These are some of the options but you have as many different as you can imagine and each of them so nicely and detailed prepared!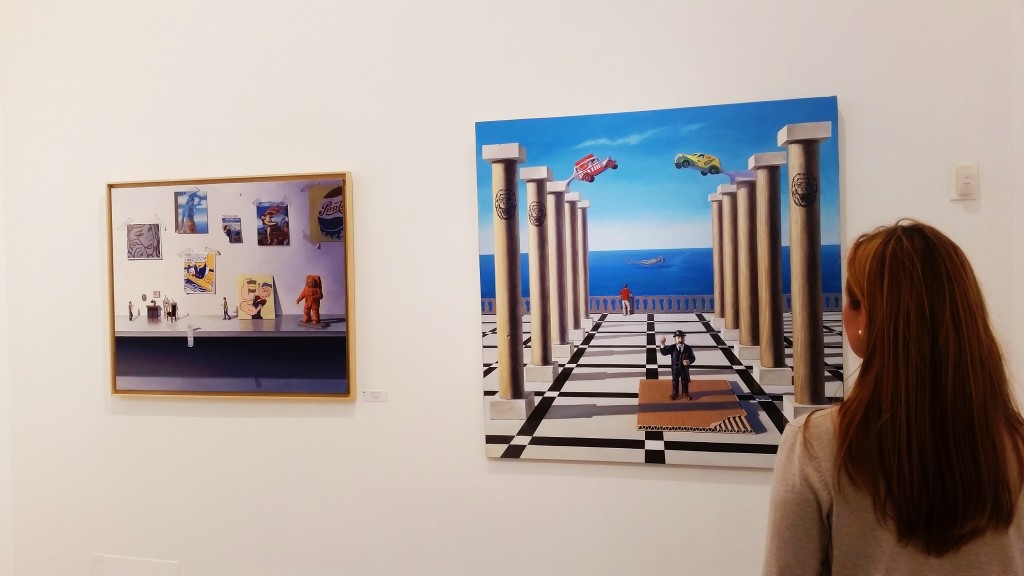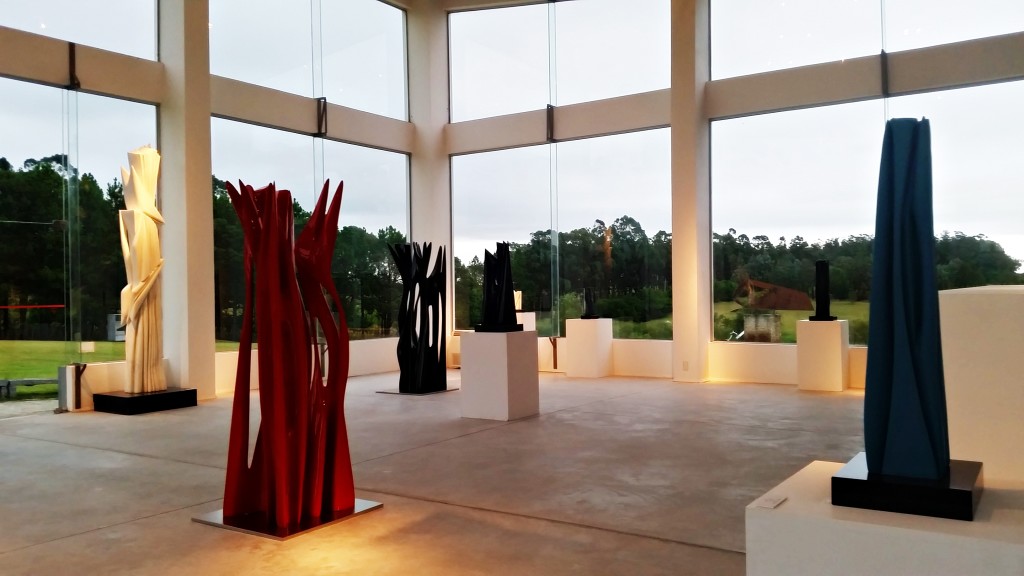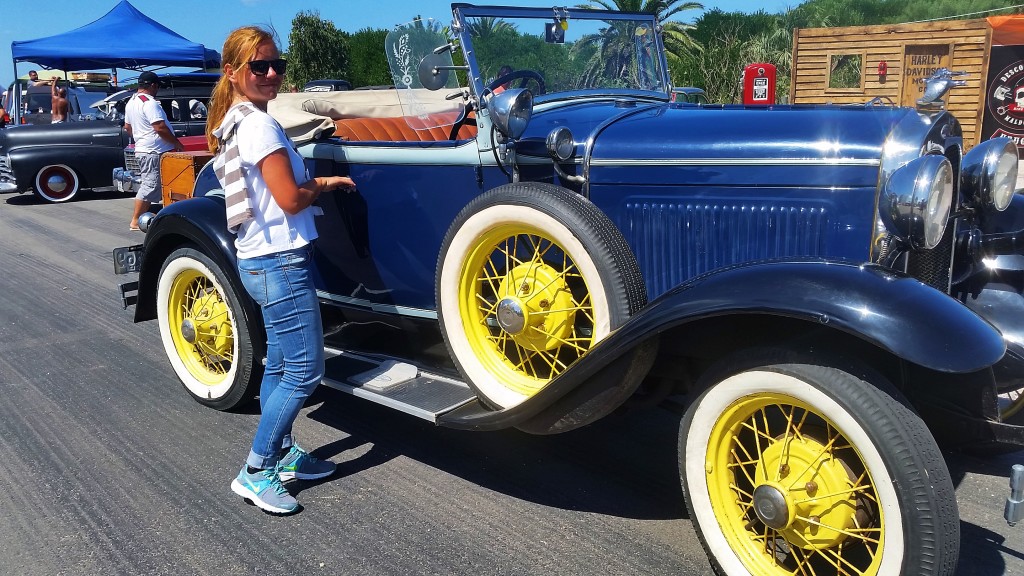 See also: Buenos Aires- Paris of South America
3. Where do you like it most?
I, personally, at sunset with nice views to the sea. Isn´t it the perfect moment and place to enjoy a nice glass of wine? I agree with people who say that the wine tastes different when you share it with a company and I should add that it tastes much better in any of the restaurants you have at the port of Punta del Este. Facing the sea at sunset, no matter if it is a bottle of the best Spanish or French wine or a glass of the excellent Tannat from the Bouza vineyard from Uruguay, it will taste different at el Puerto at sunset…I promise! But you should also try, apart from the excellent Uruguayan meat, the popular "chivito" (typical Uruguayan meat sandwich that was invented in Punta del Este) or the tasty river fish brótola (codling) which it is cooked in so many different ways, one tastier than the other!
So, what about a glass of wine with a view like this?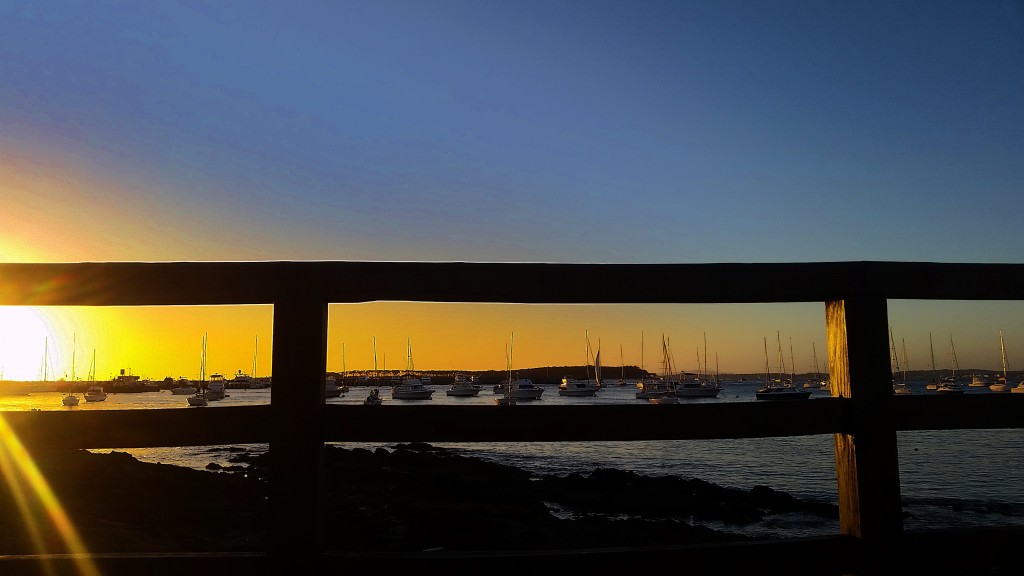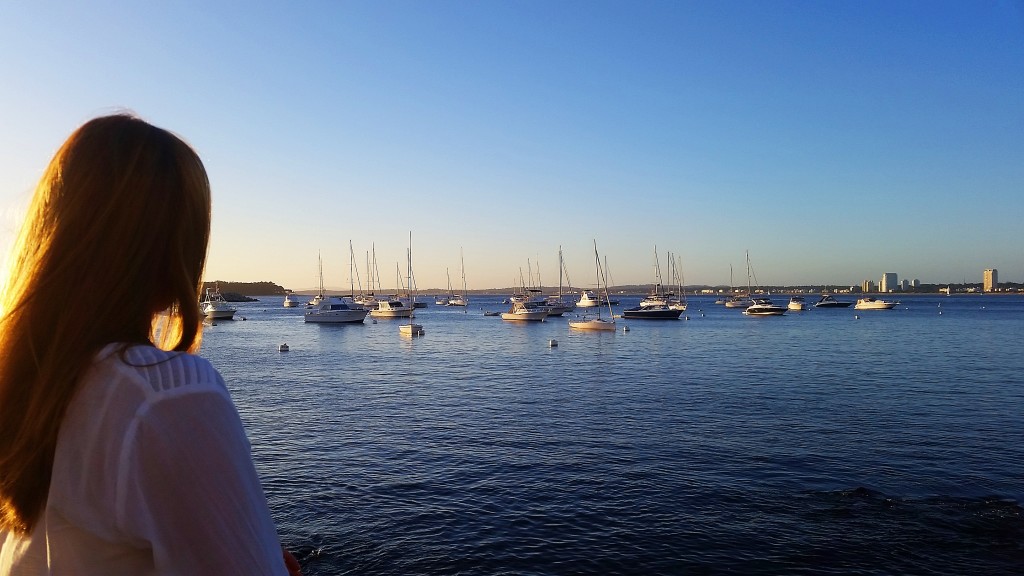 See also: Buenos Aires for foodies
2. Adventureous and relaxing

I enjoy kite surfing, but maybe you prefer waterskiing, surfing, bodysurf, kayaking, water parachuting, horse riding, polo lessons, diving, sailing: all these options and some other are available for you in Punta del Este. I must confess that I was a little bit lazy in my days in Punta so I mostly enjoyed playing racquets at the beach or playing to the popular Tejo (a beach game played mostly in Argentina and Uruguay), sun bathing or playing with the waves in the sea.
I loved the beaches in Uruguay, from Playa Brava to La Pedrera, each of them with its particularity but beautiful, big, clean, with lovely sand, with "chiringuitos" (as a Spaniard would say) or paradores to eat something or get changed and nice waters with no jelly fish. If you prefer to take a bath in a River, a bit away from Punta, in Riachuelo or in Colonia del Sacramento, you could always go for a bath in the widest river in the world, Río de la Plata. If you prefer lake bathing, you can go to lagoon Garzón, lagoon José Ignacio or so many others, also handy from Punta.
1. Charming and elegant
The most exciting thing about Punta is its people. I have had the feeling that nothing could go wrong, nothing bad could happen to me or any possible problem could be easily solved. Uruguayans are so nice, even when they are working (which not always happens!), that they made me feel always like at home. They are clear, warm, open and friendly when they talk, organized and efficient at work and they look after details all the time. I promise I have no Uruguayan blood in my veins nor Uruguayan relatives but there are things that make them different. I remember one girl in José Ignacio leaving the beach, but before she left she picked up not only her group of friends´rubbish but also the rubbish left behind in the area in which they have been. Punta and its environment are looked after not only by public institutions but also by people. Buildings are nicely designed, each restaurant has its own character, squares are clean and neat, the same as green areas.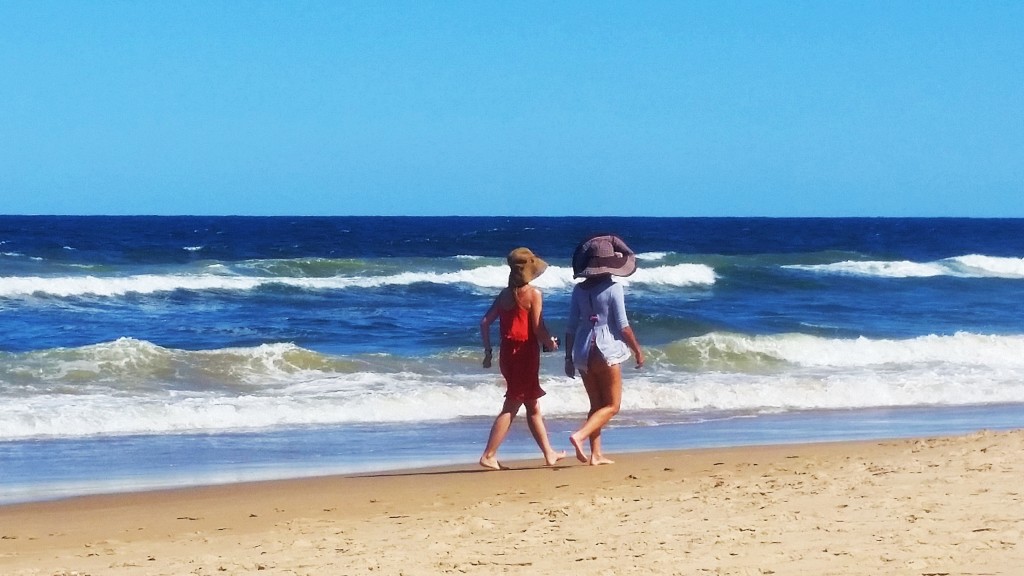 Paraphrasing the famous Mario Benedetti I say "what good insomnia if I stay awake in Punta del Este".
Punta del Este is a place to relax, sunbathe, take many long walks with the view of the sunset and slow down. I spent there ten days of pure bliss. Check it out for variety of hotels in Punta del Este for your perfect stay.
See you soon!! 😉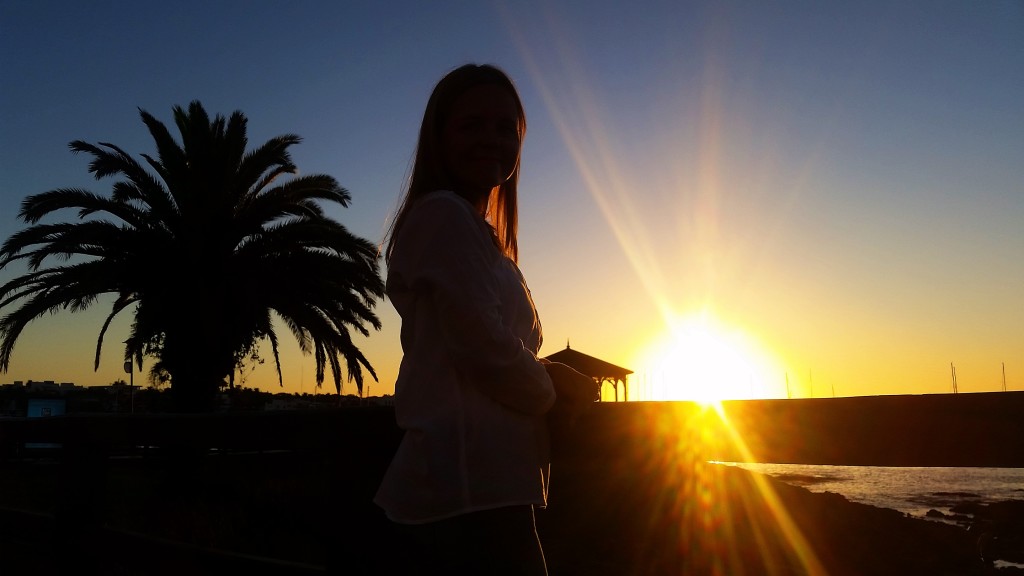 What city or country you have been charmed most? We would love to hear from you.
Do you like what are you reading? Sing up for our weekly Newseller with travel tips and stories straight into your inbox.
Post written by my travel companion.
Después de más de un año viajando por Sudamérica, no tengo duda de que Punta del Este es el sitio perfecto para relajarse, un lugar bendecido por la naturaleza. Voy a compartir con vosotros sus 5 secretos!!!

Did you like the post? Pin it for later: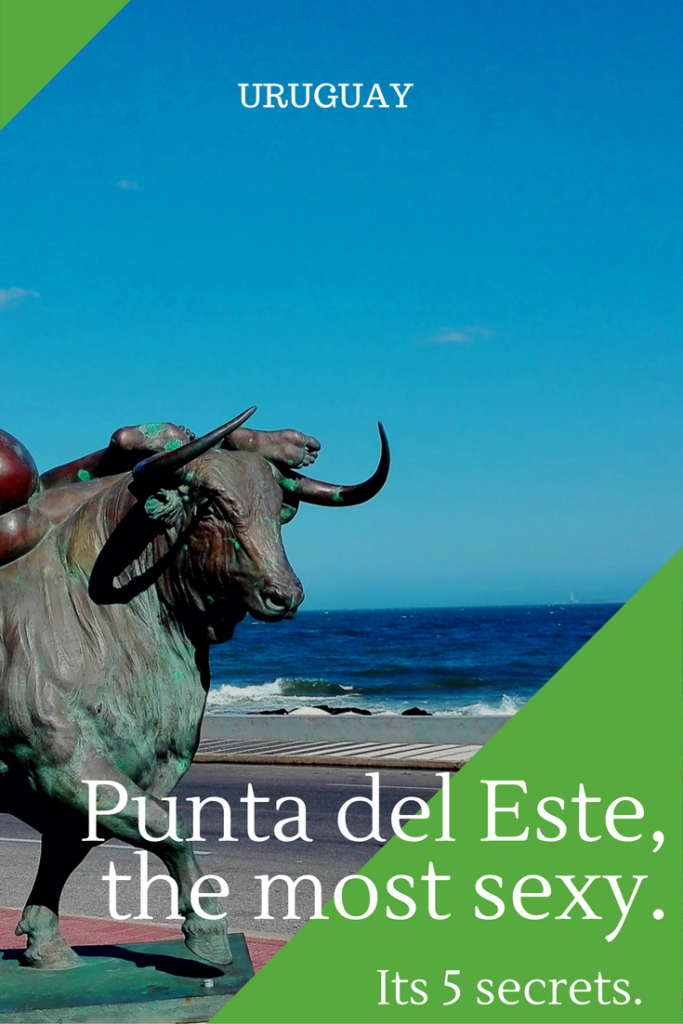 Spanish version
5. De trato fácil
Llegué a Uruguay justo después de ir al Carnaval en Río de Janeiro…así que, tras 10 días en la Cidade Maravilhosa, os podéis imaginar que cualquier otro lugar del mundo a ser visitado justo después, iba a tener el listón muy alto para atraer mi atención inmediatamente, pero lo Uruguay lo consiguió instantáneamente!
En algunos países, me ha resultado complicado hacerme con una sim card para ponerle al móvil y que el GPS me ayude con las direcciones (soy de las que se desorientan con facilidad, de modo que siempre me es útil tener Google maps activo en el teléfono), en el aeropuerto de Montevideo tienes una oficina que te vende sim card locales!!!. De modo que, cero problemas con las direcciones para llegar a Punta hdel Este!. Una vez en Punta del Este, puedes acercarte a la oficina de la Liga de Fomento, que es una de las instituciones más antiguas y prestigiosas en foment del turismo y la cultura en Punta del Este, o, puedes descargarte la aplicación "Qué hacemos hoy", para no perderte ni uno solo de los eventos en mrcha en Punta del Este, o si prefieres relajarte todo el día en la playa (como hice varios días!), puedes consultar el tiempo que va a hacer en cualquiera de las playas de Punta del Este en esta útil app, en la que encontrarás imágenes en vivo las 24 hs del día, de las playas más populares de Punta del Este. Todo es taaaan fácil para que puedas disfrutar!!!!
4. Interesante
Hay tantas cosas sucediendo en Punta del Este… Es cierto que yo estuve en verano, la estación del año perfecta para ir allí, la temporada alta es desde el 15 de diciembre hasta febrero. Así que, ¿cómo andas de bailar tango…no muy segur@ de ti mism@?. Sin problema, puedes unirte a las clases que se dan en la playa cada día o si, simplemente, prefieres escuchar tango, toma tu silla de la playa y vete a la Azotea de Haedo, ¡donde podrás asistir gratis a asombrosos conciertos de tango!
¿Necesitas más adrenalina? ¿Por qué no ir a un partido de rugby entre Los Pumas (Argentina) y Los Teros (Uruguay)?. Ah, ya sé, prefieres los coches, Bueno entonces,…tienes una exhibición de coches clásicos que amarás. Pero tal vez, eches de menos visitar algún museo o, como me pasó a mí, tal vez hoy esté lloviendo a cántaros, de modo que el mar no es una opción. Una elección perfecta podría ser visitar Parque de Esculturas o el Museo Ralli. Estas son solo algunas de las opciones que puedes encontrar en Punta del Este pero tienes tantas diferentes como puedas imaginar y ¡todas y cada una de ellas preparadas con mucho buen gusto y detalle!
3. ¿Dónde te gusta más?
A mí, personalmente, al atardecer con hermosas vistas al mar. ¿Acaso no es el momento perfecto para disfrutar de una deliciosa copa de vino?. Coincido con las personas que dicen que el vino sabe diferente cuando lo disfrutas en compañía y debo añadir que sabe mucho major, en cualquiera de los restaurants que tienes en el puerto de Punta del Este. Mirando al mar, a la puesta del sol, no importa si tomas una copa del mejor vino español o francés o una del excelente Tannat de las bodegas Bouza de Uruguay, te sabrá diferente en el Puerto a la puesta de sol…¡lo prometo!. Y debes probar, además de la excelente carne uruguaya, el popular "chivito" (el más típico sandwich de carne de Uruguay y que fue inventado en Punta del Este) o la sabrosa brótola, pescado de río cocinado de muy distintas maneras pero ¡cada una más rica que la anterior!
2. Aventurera y relajante
Yo disfruto del kitesurfing pero tal vez tú prefieras el waterski, el surf, el bodysurf, kayaking, paracaidas en el agua, montar a caballo, clases de polo, de buceo, de vela; todas estas opciones y más las tienes en Punta del Este. Debo confesar que fui algo perezosa durante mi estancia en Punta, así que aproveché para jugar a las palas en la playa y al popular "Tejo" (un juego de playa muy extendido en Uruguay y Argentina), a tomar el sol o a jugar con las olas en el mar.
Me enamoré de las playas de Uruguay, desde Piriápolis a la Pedrera, cada una de ellas con su paticularidad pero bonitas, grandes, limpias, con preciosa arena, con "chiringuitos" (como diría un español) o paradores para comer algo o cambiarse de ropa y con unas aguas limpias y sin medusas. Si prefieres bañarte en un río, algo alejado de Punta, en Colonia del Sacramanto o en Riachuelo, podrás hacerlo en el Río de la Plata, el río más ancho del mundo. Y si prefieres bañarte en lagos pordrás hacerlo en el lago de José Ignacio, en la laguna Garzón o en tantos otros cercanos a Punta.
1. Encantdora y elegante
Lo más excitante de Punta del Este es su gente. He tenido la sensación de que nada podría salir mal, nada malo podría pasarme o que cualquier problema sería resuelto fácilmente. Los uruguayos son tan amables, incluso cuano están trabajando (¡lo que no pasa en muchas partes!), que siempre me han hecho sentir como en casa. Son claros, cálidos, abiertos y amistosos cuando hablan, organizados y eficientes en el trabajo y se preocupan por los detalles en toda ocasión. Prometo que no tengo ni sangre ni parientes uruguayos pero hay cosas que los hacen diferentes.
Recuerdo una chica joven en José Ignacio que se iba de la playa, antes de irse, recogió no sólo la basura que su grupo de amigas había hecho sino también la basura que otros habían dejado en la zona en que ellas habían estado. Punta del Este y su medioambiente son cuidados no sólo por las instituciones sino también por sus gentes. Los edificios están diseñados con buen gusto, cada restaurante tiene su carácter propio, las plazas y calles están limpias y cuidadas, lo mismo que las zonas verdes.
Parafraseando a Mario Benedetti digo, "qué buen insomnio si me desvelo en Punta del Este".
¡¡Hasta pronto!! 😉