You love winter and smell of fresh snow? You are crazy about snowboarding and can't wait every year for the first white fluff, so you can take your beloved board for a ride? But what do you do when you happen to be in the middle of a desert in January melting in the sun while the peaks of Aspen or the Alps shine bright white? According to a saying "If you don't have what you like, you like what you have", I have found equally excellent alternative to enjoy boarding down a hill. And I must admit that this saying is not valid anymore, because SANDBOARDING can be as great as snowboarding. Well, maybe just a little bit more exhausting when you have you climb back that oh! so mighty dune.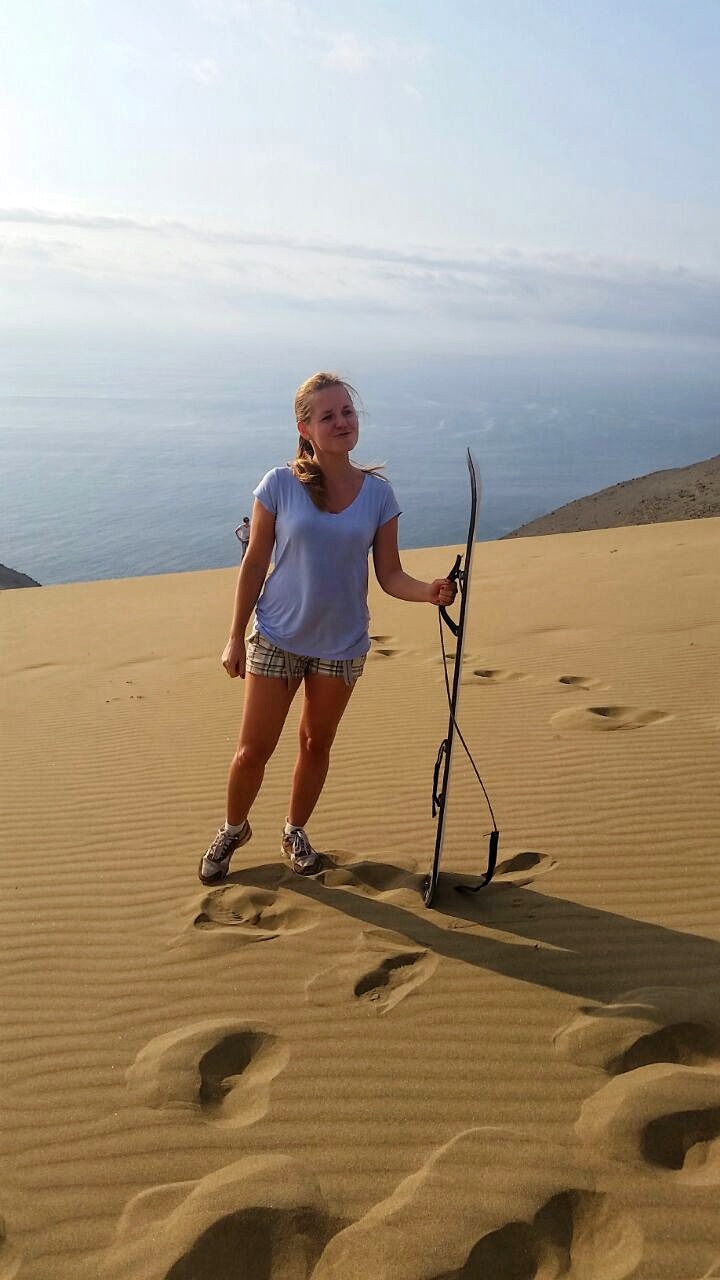 Sooo, where you can do something as crazy as that in Chile? Although Atacama desert is not as sandy as Sahara (where by the way you can discover a brand new dimension of boarding), you still can find some amazing spots with dunes. One of those places is just outside of Antofagasta., where the locals sport sandboarding.
In this place, you need to bear in mind, you won't find any first aid point, nor teachers and you will be the only one responsible for yourself. Just so you know. You can still enjoy it even if you don't board while watching the sun hiding in the Pacific. This is an amazing place where the dessert buy isotretinoin 20mg meets the ocean.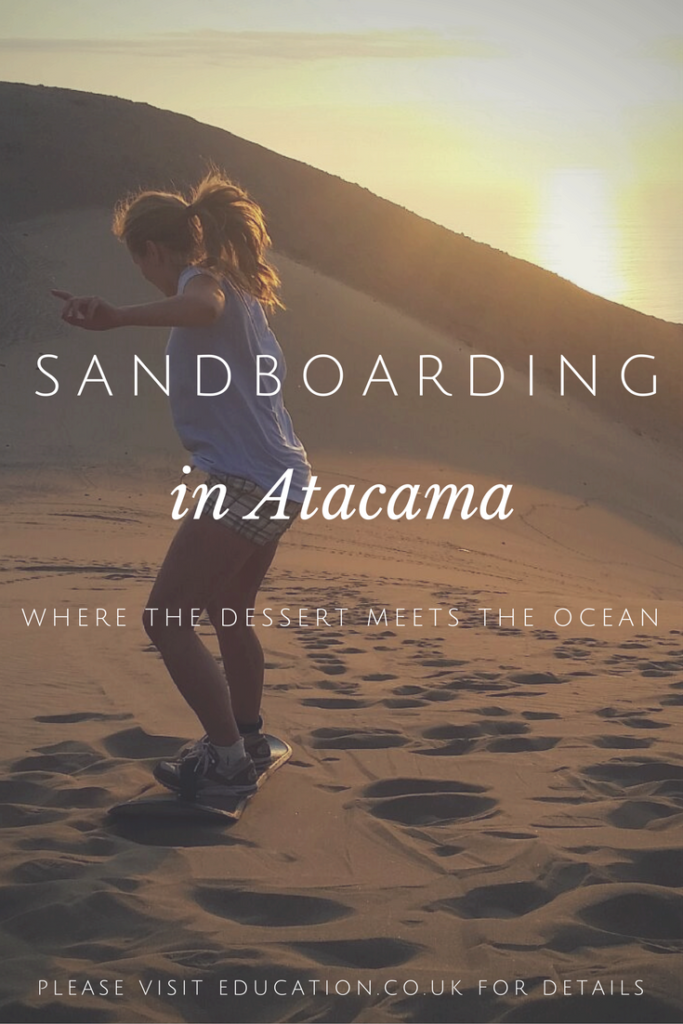 ???
Kochacie zim? I zapach ?wie?ego ?niegu? Macie bzika na punkcie snowboardingu i ka?dego roku nie mo?ecie si? doczeka? pierwszego opadu bia?ego puchu, aby?cie mogli zabra? swoj? ukochan? deseczk? na przeja?d?k?? Co mo?ecie jednak zrobi?, je?li akurat jeste?cie w samiutkim centrum piaszczystej pustyni w styczniu, topi?c si? w s?o?cu, podczas gdy alpejskie szczyty i góry w Aspen b?yszcz? na bia?o? Nawi?zuj?c do powiedzenia " Je?li si? nie ma co si? lubi, to si? lubi co si? ma", znalaz?am równie ?wietn? alternatyw? dla zjazdów na stoku. I musz? przyzna?, ?e to powiedzenie jest ju? nieaktualne, poniewa? SANDBOARD (zjazdy na desce po piachu) mo?e by? równie fantastyczny jak snowboard. No mo?e troszeczk? bardziej m?cz?ce jako ?e wymaga mozolnej wspinaczki pod mocarn? wydm?.
Gdzie wi?c mo?na zrobi? co? tak szalonego w Chile? Pomimo tego ,?e pustynia Atakama nie jest tak piaszczysta jak Sahara (gdzie, tak przy okazji, mo?na odkry? zupe?nie inny wymiar jazdy na desce), mo?ecie znale?? zak?tek z pi?kn? wydm?. Jedno takie miejsce znajduje si? w pobli?u Antofagasty, gdzie miejscowi obywatele praktykuj? sandboard.
W tym miejscu jednak, nie znajdziecie ?adnego punkty pierwszej pomocy ani instruktorów, wi?c b?dziecie musieli by? odpowiedzialni sami za siebie. Tak dla informacji. Ale nawet je?li nie b?dziecie mieli okazji lub ch?ci pozje?d?a? na desce, jestem pewna ?e wam si? tam spodoba, gdy? mo?ecie tam napawa? si? pi?knem s?o?ca chowaj?cego si? w Pacyfiku. To jest niesamowite miejsce, gdzie pustynia spotyka si? z oceanem.
?miej si?, pod??aj za sercem,
Anna
<a href="http://www.bloglovin.com/blog/13651915/?claim=47ht9n9eb64″>Follow my blog with Bloglovin</a>