Jetting off on a truly exotic holiday often means sacrificing an eye-watering amount of time trapped on a plane, counting the hours until you can alight in paradise! Many travellers write this experience off as a necessary evil, and accept that it's a price they're willing to pay for a fulfilling holiday experience, but it really doesn't have to be that way! There are a number of items you can bring along to make this experience more bearable and comfortable.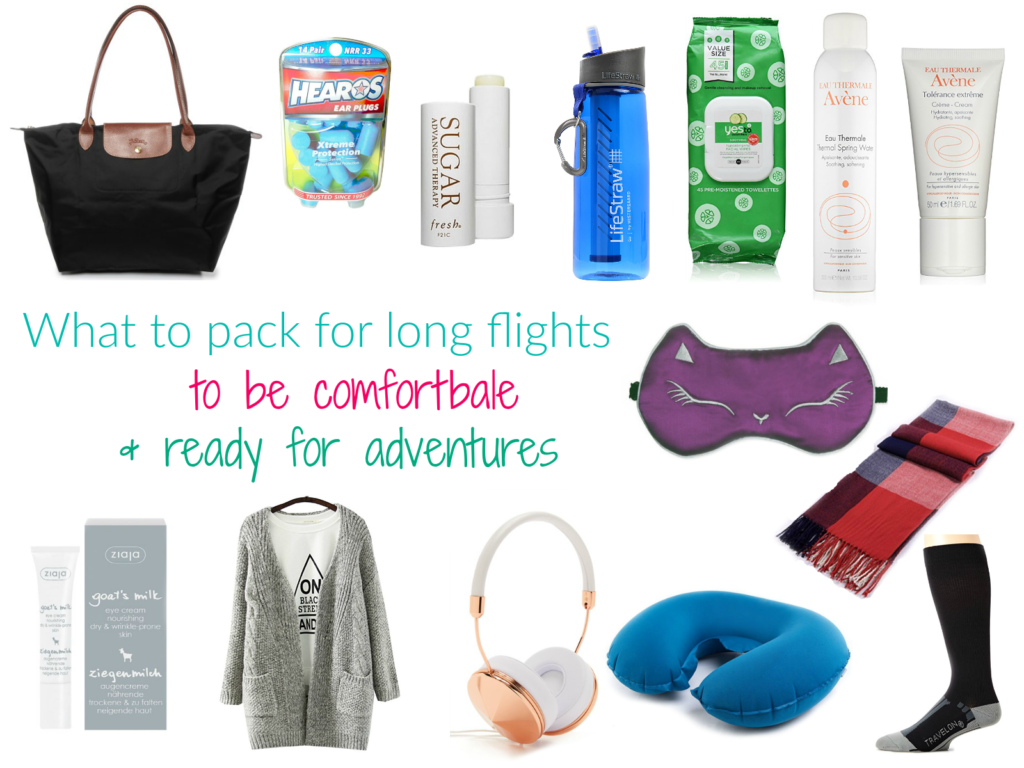 What to pack for long haul flights to be comfortable, rested and ready for adventures!
---
Sleep
Get some sleep to be rested and ready for adventures waiting for you.
When it comes to passing the time on a plane and minimizing jet lag, there are fewer activities more popular than sleeping. It may seem a little ridiculous to bring along an eye-mask and neck pillow, but you'll be thankful for both when you arrive at your destination refreshed and free from aches and pains. Ear plugs can also come in exceptionally handy, as some passengers may not be particularly considerate of sleepers when playing games or music, and there is always the odd little one who gets a bit grouchy!
---
Layers
Be comfortable and get good rest by keeping yourself warm and cosy.
You don't have to be a seasoned traveller to know that if you're travelling from the UK to Morocco, it's highly likely that you'll experience quite a change in temperature. Even during a flight, aeroplane air-conditioning can sometimes prove a little too effective! Don't let yourself suffer – make sure that the outfit you wear to travel is adaptable for rising and falling temperatures. I am almost always freezing cold and do not travel anywhere (literally anywhere!) without a scarf. Whether I travel to a beach destination or snowy mountains, a big scarf is my best friend and keeps me cozy during long flights. I also found this great long cardigan that makes me cosy and warm.
---
A little relief
Look after your legs.
On long flights I get pain in my legs from the pressure and lack of moving. I think it is a good idea to use flight socks or compression tights, as long flights can affect circulation in the lower legs. You can also counter this by getting up and having a wander now and then. Book an aisle seat if you plan to be up and down regularly, to avoid disturbing those next to you too much!
---
Refresh and hydrate
The airplane air is very dry, so it is important to stay hydrated.
Let's not forget to stay hydrated when travelling, so you should definitely bring along something to drink. Water is the best way to stay hydrated during long flights, which also help blood circulation. Water at the airports is usually quite expensive, but you can get a refill water filter bottle at the airport without paying extra and worrying to drink unsafe water.
To make you feel and look refreshed on and after a long buying amoxil online flight, a few good cosmetics are a good idea. I am usually very faithful to cosmetics that make me feel good, for example Goat's milk eye cream by one of my favourite Polish brands Ziaja. It is natural, good and cheap. I have a few other favourites that are so great that I keep buying them again and again and help my skin look fresh on so many flights I am taking around the world. One of the great things to take on long flights are eye drops, which will hydrate and brighten your eyes.
---
A variety of distractions
Spend the time nicely.
Depending on how long you're in the air, it's likely that you'll need more than one activity to busy yourself with. Listening to music can often be a nice way to unwind and prepare yourself for a well-deserved break – often almost amounting to a form of meditation but your iPod only contains a finite amount of tracks, and you may find that you'll be driven to distraction after a while if you have nothing to do with your hands. Phone games or handheld consoles can be a blessing (remember to turn the sound off or wear headphones!). If you're creative, bringing a good old notepad or sketchbook along might prove a good distraction, or, if you're more logically-minded, why not treat yourself to a book of puzzles?
What makes my travles much more comfortable is packing everything I need in a tote bag that I store under the seat. The best is a bag that has a zip and enough space for all the things I want to have handy, like this classic Longchamp tote bag.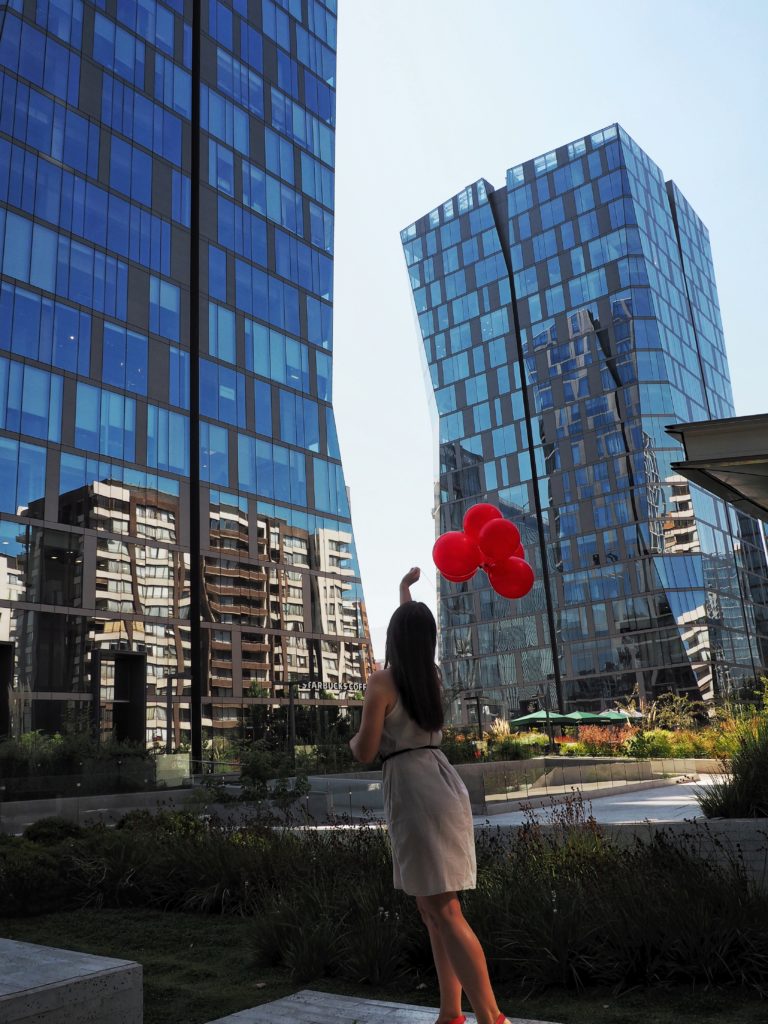 After years of traveling and hundreds of flights taken (I cannot believe that the number is really in hundreds!), I discovered a few ways of making the flights more comfortable. It is also the time for me when I can get some guilt-free sleep. I still however, do not consider myself an expert in packing and sometimes I over pack or forget things and always (but always) learn new travel hacks from other travelers and bloggers. Sooo, please, if you have any tips and tricks to make traveling easier, I will appreciate so much if you could share them with me and the rest of us.
Happy travels, everyone!

Did you like the post? Pin it for later:
Disclaimer: This posts includes some affiliate links for which I get little cash at no cost for you, which helps me to travel and share the stories with you. I only share my favourites with you that I do or would use myself.