Chile- what is on my list
Chile has a lot to offer, from the driest desert on Earth, high altitude geysers to the frozen mountains. Being the longest country in the world, Chile varies in landscapes and climate. You can climb a mountain, exercise snow sports, suntan at the beach, relax at the quietness of the lakes while enjoying a glass of a good wine and grilled meat or juicy fruits. Chile obviously should get a place on a list of everyone who loves to travel. Once in Chile, here is the bucket list I intend completing.
1. Explore the Atacama desert.
Wow, where to start?! Imagine a beach at the Pacific coast….that beach finishes a few hours drive at the Andean hills. This place is full of surprises that can make anyone speechless.
See also: A quick guide to San Pedro de Atacama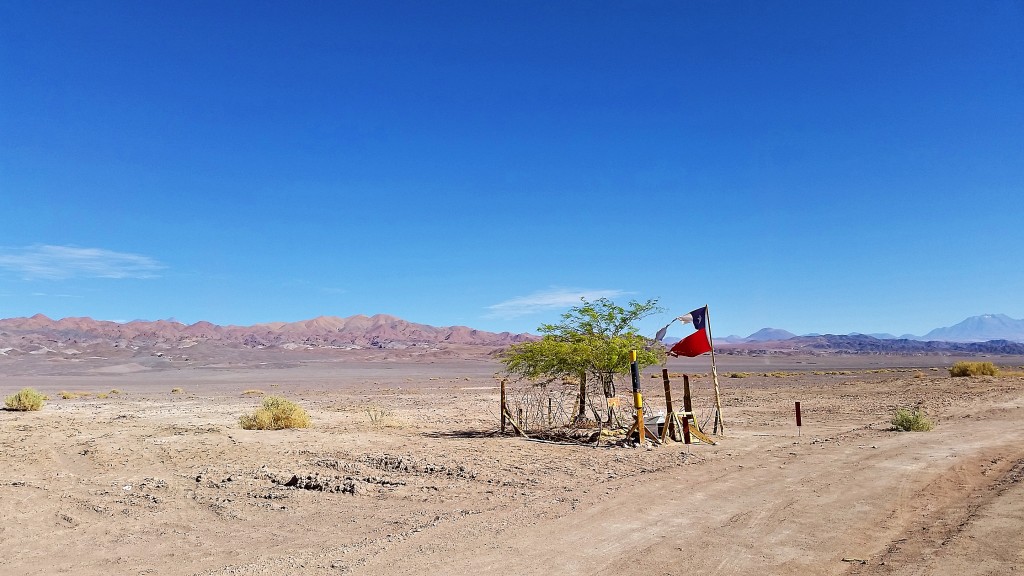 2. See the penguins.
I love penguins! In Chile you can see them in their natural environment in the south- Magellanic penguins and at the central part of the coast- Humboldt penguins. I intend to see them all and expect to be never bored of it.
See also: An afternoon with king penguins in Tierra de Fuego
3. Compare myself with the size of the 'La mano del desierto'.
This sculpture literally stands in the middle of nowhere. It was designed and constructed by a Chilean sculptor Mario Irarrázabal. His intentions were to express emotions such as loneliness, injustice, torture or sorrow by using human figures. Having this in mind, he constructed La Mano del Desierto (Hand of the Desert) in a large size (11 meters) to stress out the tragic realities of human life and point out how vulnerable and helpless people can be.
See also: Practical and pretty. 5 favourite accessories to take on a trip to a desert.
4. Visit Pablo's Neruda house.
Pablo's Neruda houses are as interesting as the poet himself. The Nobel Prize winner designed each of his homes and visiting them gives a deep exploration of his life. La Chascona is the Santiago home of Neruda, which he built for the love of his life Matilde. The name Neruda gave to the house after Matilde -"La Chascona", which translates as "tangled-haired woman".
5. Wake up at 4am and drive to the Geyseres del Tatio.
Amazing show of boiling hot waters shooting in the air. Worth the pain of getting up so early and surviving high altitude and freezing cold weather. I already wrote about those geysers before, so if you would like to know more about them, click here.
See also: 12 cool things to do in Atacama.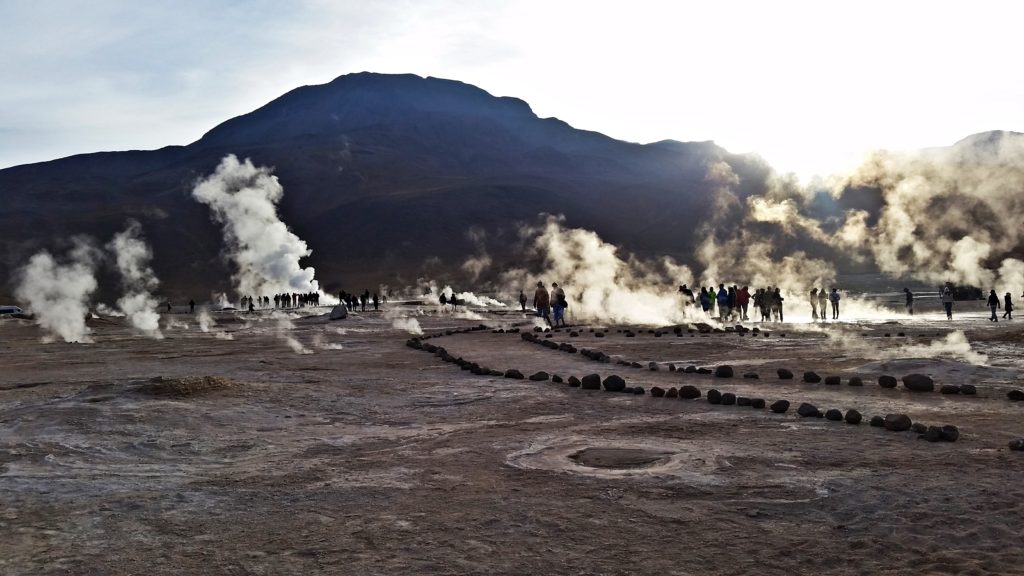 6. Sandboard on an Atacamanian dune.
Sanboarding is a great alternative to snowboarding as I mentioned earlier. It's so much fun! Difficult to resist this kind of activity when you see those amazing sandy dunes.
7. See the colourful Valparaiso and ride one of the antique funiculars up the hills.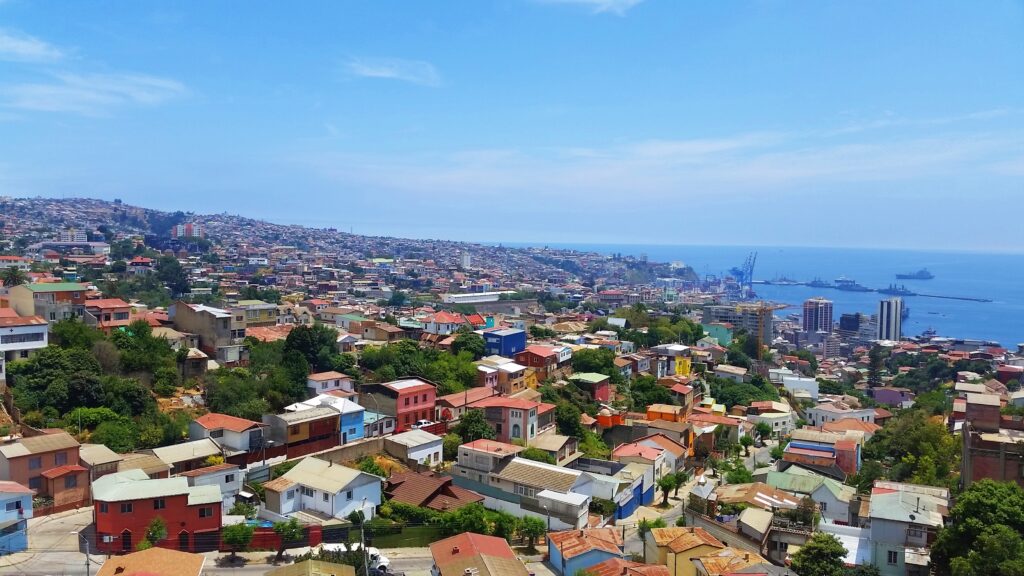 8. Trek "The W Circuit".
It is a 4-day, 55-km long walk in Torres del Paine. Some say that it is the most scenic trekking trail ever. I still need to confirm that.
9. Visit Eastern Island.
Easter Island are very mysterious. It is still not fully known where the people living there came from and where to/why they disappeared. The people living there called themselves Rapa Nui and it still remains unspecified why they made those now famous, most incredible ancient relics.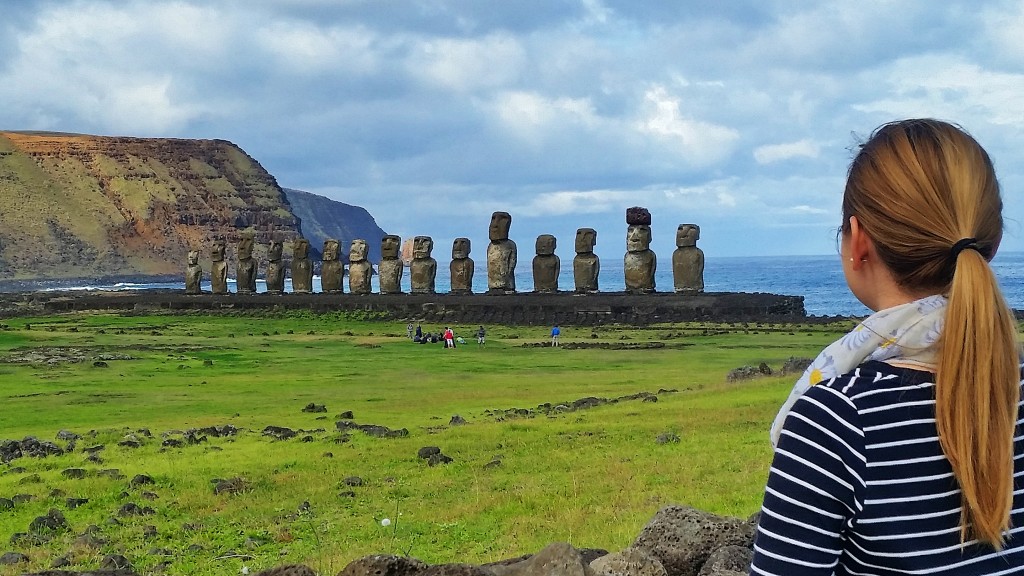 10. Dance the cueca, Chile's national dance.
11. Eat mote con huesillo in a hot day.
To eat/drink cold mote con huesillo is very popular in Chile in summer time. It is a very refreshing nonalcoholic drink based on boiled in sweet sugary water wheat grains and dried peaches with a hint of cinnamon.
12. Watch the sunset in the Moon Valley.
Being inside the Moon Valley makes you feel like walking on the surface of the Moon. When the sun starts setting, you can experience the colour changes around you. I especially loved the pastel palette just before the landscape turned orange.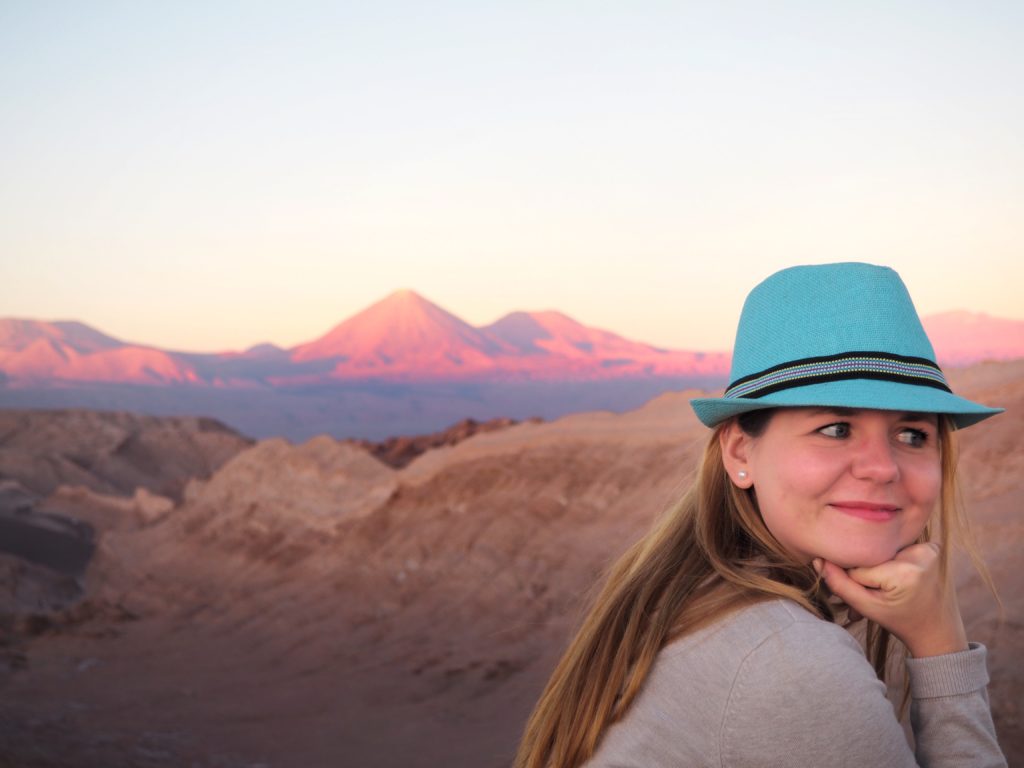 13. Eat a calafate berry in Patagonia.
Calafate berries grow in the wetlands in the south of Chile. As I love trying any food I haven't tried yet, those typical Pataganian berries have their place on my bucket list.
14. Go to watch stars in an observatory

Stargazing conditions in the middle of Atacama are perfect: high altitude, usually very few clouds, and virtually no radio interference or light pollution. It is an astronomical heaven for those who are fascinated by faraway galaxies. Watching the night sky is amazing, but watching it through a telescope must be a real experience. One of the good places to go to is an observatory Cerro Paranal, run by the European Southern Observatory, which is very well equipped in the newest technology.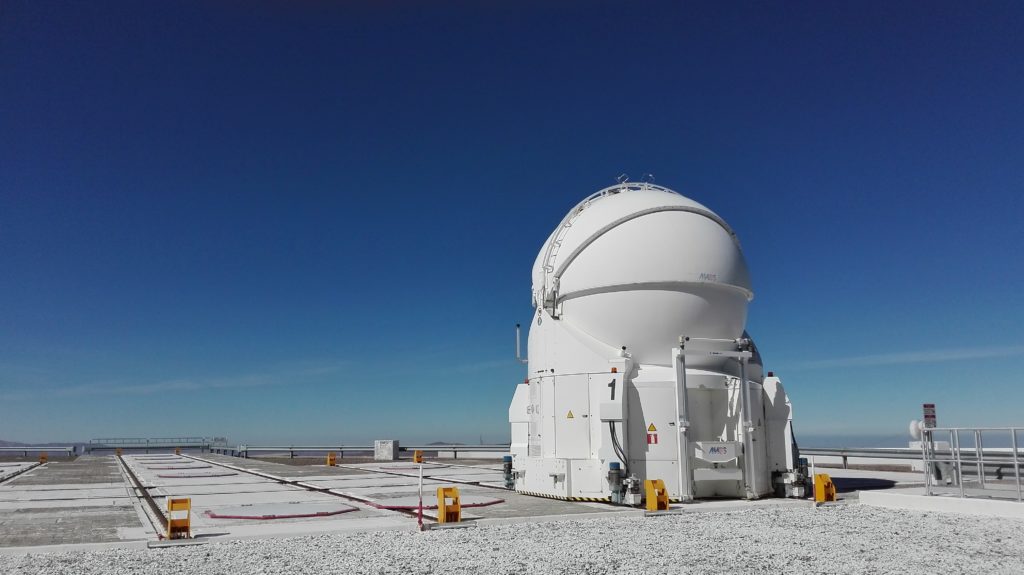 15. Eat a completo without covering myself all over with mayonnaise. (Take 5: still no progress)
Completo is a typical Chilean hot dog served with scary amounts of avocado, tomatoes and… mayonnaise. After a few goes already, I still didn't manage to eat without making mess.
16. Try pisco sour…or two, and better stop at two.
Pisco sour is a typical south American cocktail, but Peru and Chile both argue that it's their national drink. It's based on liquor called pisco, citrus juice, sweetener of some kind and egg whites. That dot on the foam is a bitter ingredient.
17. See the Dakar race.
The route of the Dakar rally goes through the Atacama. Witnessing one of the biggest (or maybe the biggest) rally in the world had to land on my list.
18. Float in a lagoon in the middle of the driest desert on Earth.
There's a few altiplanic lagoons in Atacama. Apart from being so beautiful order generic accutane thanks to the panorama of the Andes in the background, white salt pans and turquoise waters, you can bathe in waters as salty as those of the Dead Sea…and float.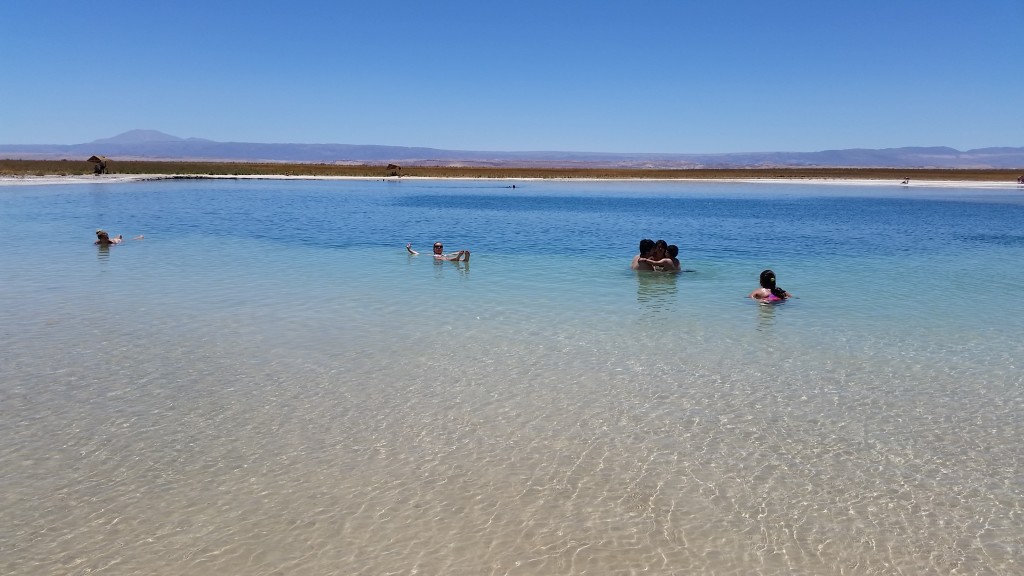 19. Go to charming Chiloé island.
This little island belonging to Chile is so pretty and charming that surely could be one of the most enjoyable parts of the trip around Chile.
See also: Muelle de las almas. The magic in Chiloé island.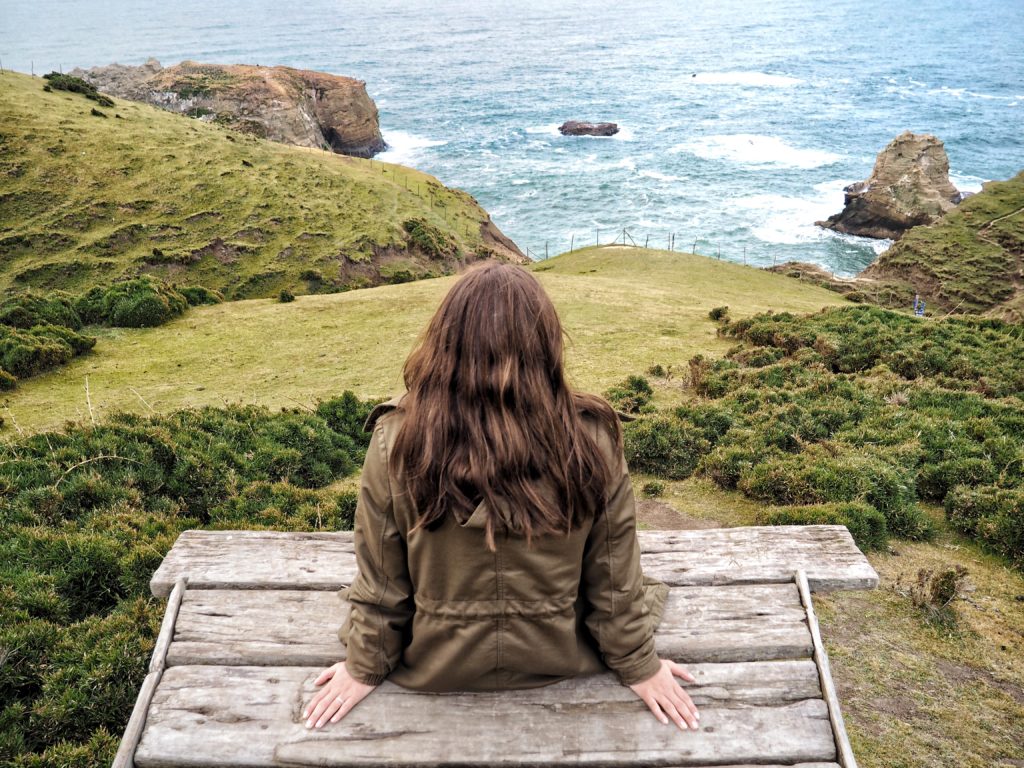 20. See the flowering desert
From time to time in South American spring (if it rained a few months earlier), the dry and covered with dirt desert of Atacama turns into flowering fields. It is an experience one of a kind.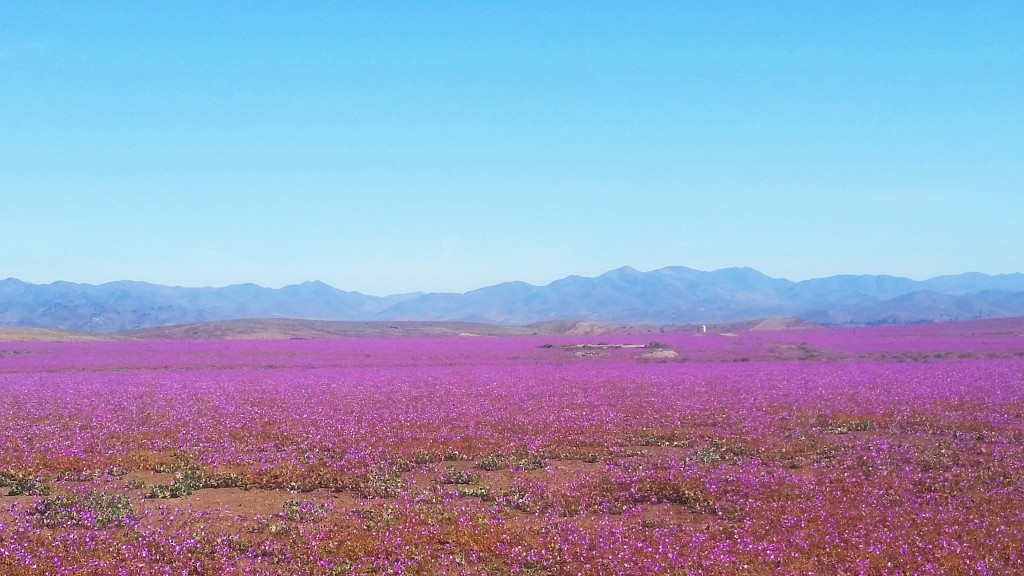 You can use this website to look for places to stay in Chile, they have some good offers and easily help to find the best option.

What would you add to that list? Any suggestions what else should land on my Chilean bucket list?

???
Polish version
Chile ma wiele do zaoferowania, od najsuchszej pustyni na Ziemi, gejzerów na du?ej wysoko?ci, a? do zamro?onych gór. B?d? najd?u?szym krajem na ?wiecie, Chile oferuje ró?norodno?? klimatów i krajobrazów. Mo?ecie wspina? si? w górach, po?wiczy? sporty zimowe, opala? si? na pla?y, zrelaksowa? nad jeziorem z przy lampce wina, grilowanego mi?sa lub soczystych owoców. Chile oczywi?cie powinno si? znale?? na li?cie ka?dego, kto uwielbia podró?e. B?d?c ju? w tym kraju ja zamierzam spe?ni? t? list?.

1. Eksplorowa? pustyni? Atacam?.
Wow, od czego tu zacz???! Wyobra?cie sobie pla?? przy Pacyfiku i ?e ta pla?a ci?gnie si? przez kilka godzin jazdy a? do gór Andów.
2. Zobaczy? pingwiny.
Kocham pingwiny! W Chile mo?na je zobaczy? w warunkach naturalnych na samym po?udniu- pingwiny magella?skie i w cz??ci centralnej wybrze?a- pingwiny Humboldt. Ja zamierzam zobaczyc je wszystkie i nigdy si? nimi nie znudzi?.
3. Porówna? siebie z wymiarami 'R?ki pustyni'.
Ta rze?ba stoi dos?ownie po ?rodku niczego. Zosta?a zaprojektowana i wykonana przez chylijskiego rze?biarza Mario Irarrazabela. Jego intencjami by?o ukazanie emocji takich jak samotno??, niesprawiedliwo??, m?ka i cierpienie poprzez u?ywanie ludzkich figur. Z tymi zamierzeniami skonstruowa? on R?k? Pustyni o ogromnych wymiarach (11 metrów) aby podkre?li? tragiczn? rzeczywisto?? ludzkiego ?ywota i zaakcentowa? jak ludzie mog? by? podatni na cierpienie i brak nadziei.
4. Odwiedzi? dom Pabla Nerudy.
Domy Pabla Nerudy s? tak interesuj?ce jak samy poeta. Zdobywca nagrody Nobla sam zaprojektowa? ka?dy ze swoich domów, a odwiedziny w nich daj? szans? na g??bok? eksploracj? jego ?ycia. La Chascona w Santiago jest domem, który Neruda zbudowa? dla mi?o?ci swojego ?ycia, Matyldy. Dom ten zosta? nazwany La Chascona na cze?? Matyldy i znaczy 'kobieta z popl?tanymi w?osami'.
5. Wsta? o 4 rano, aby wybra? si? na spektakl gejzerów del Tatio.
6. Uprawia? sandbording na wydmach pustyni.
Sanboarding jest ?wietn? alternatyw? dla snowbordingu jak ju? wcze?niej wspomnia?am. I jaka to zabawa! Jak si? mo?na oprze? temu, gdy si? stoi na jednej z pi?knych piasczystych wydm?
7. Pojecha? do Valparaiso i przejecha? si? zabytkow? kolejk? górska.
8. Zmieni? si? w trapera na 'The W Circuit'.
Jest to 4-dniowa, 55 kilometrów d?uga trasa trekingowa w Torres del Paine. Niektórzy mawiaj?, ?e jest to najbardziej panoramiczna trasa trekingowa na ?wiecie. Ja jeszcze tego nie potwierdzi?am.
9. Odwiedzi? Wysp? Wielkanocn?.
Wyspa Wielkanocna jest bardzo tajemnicza. Ci?gle nie jest do ko?ca wiadomo sk?d ludzie tam zamieszkuj?cy przybyli i dok?d/ i dlaczego znikn?li. Ci ludzie byli zwani Rapa Nui i nie jest ca?kowicie okre?lone dlaczego wykonali, teraz s?ynne i najbardziej niesamowite staro?ytne relikwie.
10. Pota?czy? cueca, narodowy taniec chilyjski.
11. Zje?? mote con huesillo w upalny dzie?.
Picie/jedzenie zimnego mote con huesillo jest bardzo popularne w Chile w okresie letnim. Jest to bezalkoholowy napój sk?adaj?cy si? z ugotowanych w s?odzonej wodzie nasion pszenicy i suszonych brzoskwi? z dodatkiem cynamonu.
12. Zobaczy? zachód s?o?ca w dolinie ksi??ycowej.
Bycie w Dolinie Ksi??ycowej sprawia,?e mo?na si? tam poczu? jak na powierzchni ksi??yca. Kiedy s?o?ce zaczyna si? chowa?, mo?na obserwowa? jak kolory si? zmieniaj?. Mnie szczególnie zachwyci?a paleta pastelowych odcieni na chwil? przed tym jak ca?y krajobraz zmieni? si? w pomara?czowy.
13. Zje?? jagody calafate w Patagonii.
Jagody Calafate rosn? na wilgotnym pod?o?u na po?udniu Chile. Jako ?e uwielbiam pobowa? jedzenie, którego jeszcze nie znam, te typowe dla Patagaonii jagody znalaz?y si? na mojej li?cie.
14.Obserwowa? gwiazdy w obserwatorium.
Warunki dla obserwowania gwiazd w ?rodku pustyni Atakamy jest s? idealne: wysoko po?o?ona, zwykle niebo jest bezchmurne, w?a?ciwie zero fal radiowych czy zanieczyszczenia ?wietlnego. To jest astronomiczny raj dla tych, którzy fascynuj? si? odleg?ymi galaktykami. Obserwowanie nocnego nieba jest niesamowite, ale ogl?danie go poprze teleskop musi by? niezwyk?ym prze?yciem. Jednym z najlepszych miejsc na Atakamie jest obserwatorium Cerro Paranal zarzadzane przez Europejskie Po?udniowe Obserwatorium, które jest wyposa?one w najnowocze?niejsza technologi?.
15. Zje?? completo bez umazania si? majonezem. (Próba 5: bez zmian).
Completo to typowa hot-dog w Chile podawany z ogromn? ilo?ci? awokado, pomidorów i …majonezu, o zgrozo. Kilka prób za mn?, a ja nadal nie potrafi? zje?? completo bez usmarowania ca?ej twarzy i ubra? majonezem.
16. Spróbowa? pisco sour… lub dwa.
Pisco sour jest typowym koktajlem Ameryki Po?udniowej, jednak zarówno Chile jak i Peru twierdz?, ?e to jest ich narodowy napój. Pisco sour jest przygotowywany na bazie likiery pisco, soku z cytryny, s?odzika jakiego? rodzaju, bia?ka jaj, a ta br?zowa kropka na pianie to jest gorzki sk?adnik.
17. Zobaczy? wy?cig Dakar.
Trasa wy?cigu Dakar przebiega przez pustyni? Atacama. Bycie ?wiadkiem jednego z najwa?niejszych wy?cigów musia?o si? znale?? na mojej li?cie.
18. Unosi? si? na wodzie w lagunie na ?rodku pustyni.
Jest kilka lagun antyplanicznych na Atakamie. Poza tym, ?e s? przepi?kne dzi?ki panoramie Andów w tle, bia?ego pod?o?a solnego i turkusowej wody, mo?na si? tam zrelaksowa? podczas k?pieli w wodzie tak solnej tak ta w Morzy Martwym…i podryfowa?.
A co wy by?cie dodali? Macie jakie? pomys?y co jeszcze powinno królowa? na mojej li?cie?


Did you like the post? Pin it for later: