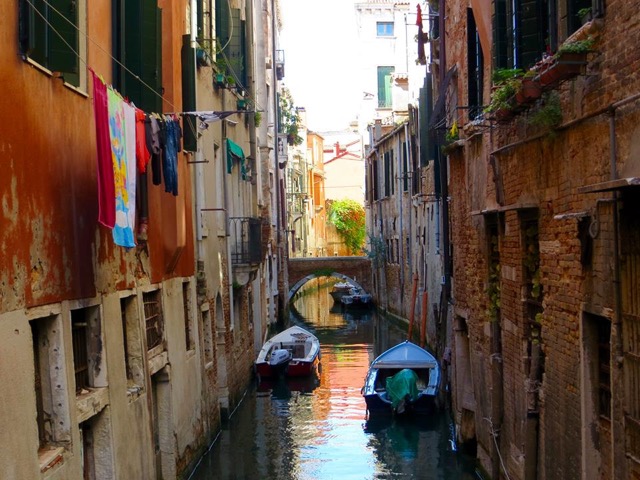 Hello everyone. I hope you are having a lovely Sunday. Today we have received a postcard from Venice in Italy sent to us by
Miss Happy Feet
, Vivian.
When I tell my friends that I love Venice, they raise their eyebrows, because I am not the kind of person who enjoy touristy stuff. The fact that Venice is a over-commercialized city, forever crowded, expensive and some-say-smelly during summer time are still, facts. However, I fell more and more in love with every steps I ventured into the heart of Venice where all the hidden canals are located. It is a touristy city, but

definitely not "overrated" for me.
 Than k you Vivian for sharing with us this pretty photo.
Follow Vivian Lee on her
blog
,
Facebook
and
Instagram
for more beautiful photos, stories and inspiration.
Have a good day, everyone and thank you for visiting. Did you know that you can also send us a postcard? Just
follow the link
for more info.