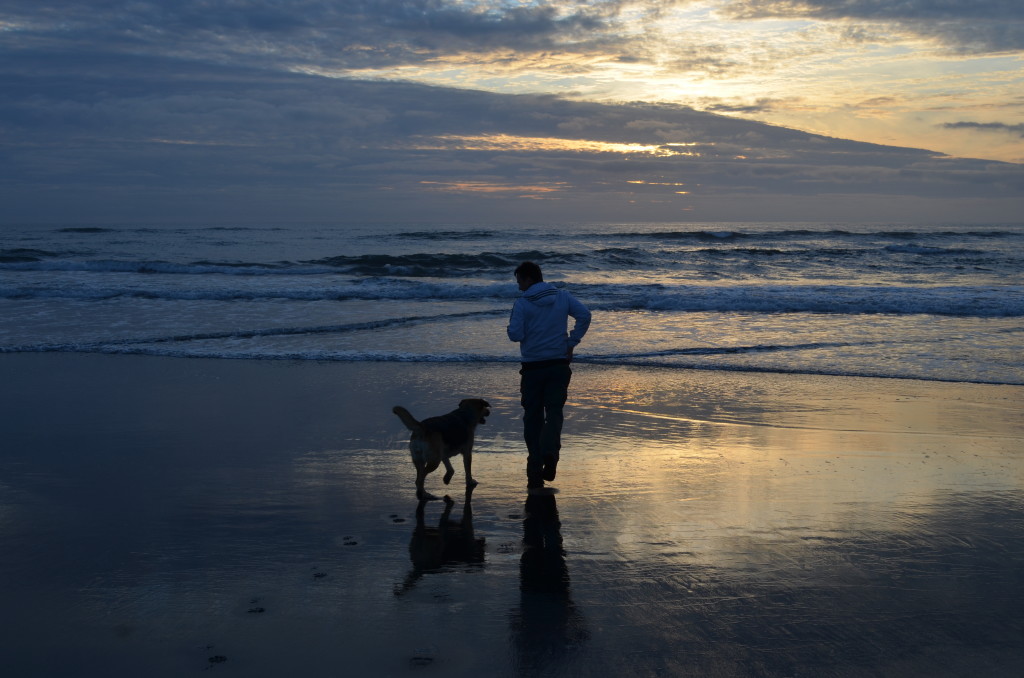 An austrian blogger, Sandra from Chile for beginners sent to us this evening beach photo.
I took this picture in Pichilemu, I was there with my boyfriend for a weekend. There are not many tourists during winter, so we had the beach almost for ourselves, only this straying dog was there. We all enjoyed the sunset and after it, the dog left us 🙂
Thank you, Sandra, for sending us this beautiful picture. It looks like you had a good company there and made a friend.
Would you like to be featured here as well? Share with us a piece of the beautiful world. You can email me at postcardsfromtheworld@gmail.com for submissions and questions.
Let's inspire others!
Keep smiling, follow your heart…and send us a postcard!
Anna