My head teacher in primary school was also a geography teacher and a helpless fan of outdoors. This resulted in dragging us to climb some hills, small and big, at least once a month, including some Saturdays. It was cool, almost nobody complained if we could spend a day outside playing and having a picnic instead of memorizing another not so useful definitions.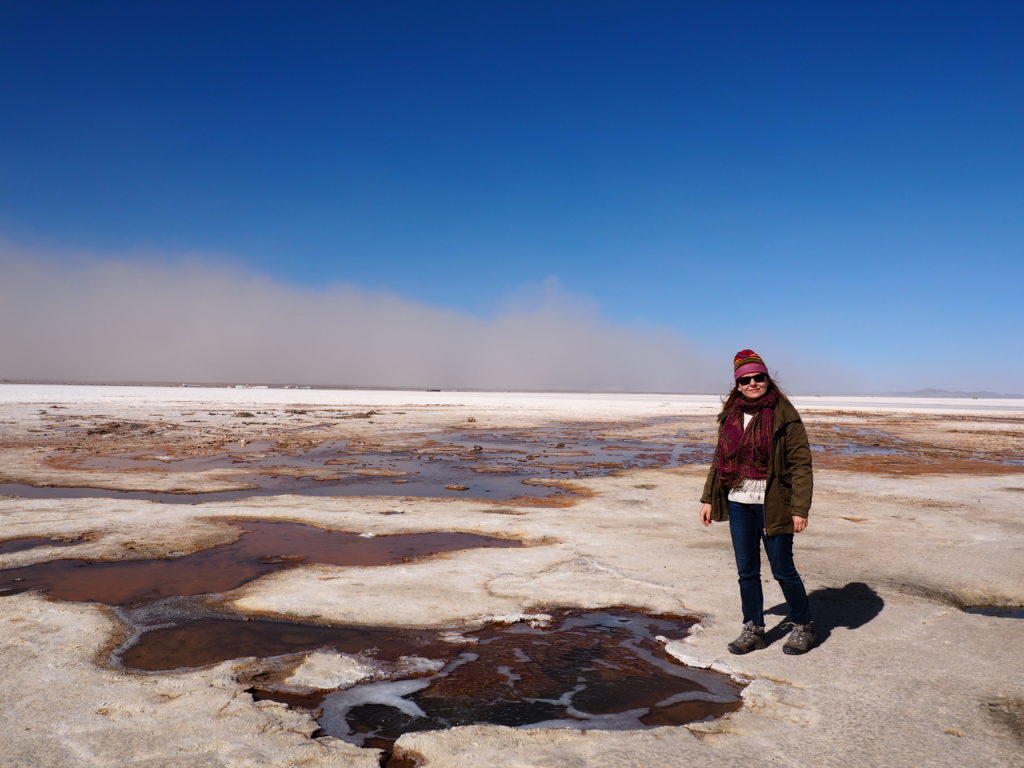 I guess it started then. I loved those excursions, the fresh air and the satisfaction of reaching the top. I hiked the same hills years later…and they seemed so  tiny, but when I was still just carrying a little backpack that was way too big for me, all the hills seemed to be Mont Blanc.
I still like hiking, mostly for the amazing opportunity to see some unreachable otherwise hidden corners and tops of the world. I like to be on top of the world and see how big and beautiful the world is. It reminds me of its power and how little space we occupy in it.
I am getting some messages from you regarding hiking. Many of you already have some experience, but to some of you, even though the idea sounds great, preparations for hiking are stressful and confusing. I get you, I was there. Even now I struggle with getting ready when I travel to a totally unknown place.
Hiking is great, but it can be painful. Not only painful during the time of hiking, but days to come after. It might if we are not prepared fori especially after a long and lazy winter. With the first beams of the sun and fresh breeze indicating spring, legs themselves take us out for a walk. To avoid the painful moments and a possible injury that can ruin our trip, I have prepared for you a few little tips how to be ready for some hiking trips:
Get some practice in
One of the best things yu can do to prepare yourself for a rip that involves a lot of walking is…well…walking! For a few weeks before you planned trip to he mountains or places where you know lots of hiking will happen, start taking walks on regular basis. Starting small and building up gradually aiming for the actual distance that you will be walking on your big trip. To begin with try to leave a day in between each walk you take. I promise you that if you are not used to walking, it can cause some cursing instead of enjoyment. Then as you become more sed to it, try some more demanding walks. If your trip is to hike for a few days, like the famous 10-day trek to Torres del Paine in Chile (which I could not do due to he bad weather and too little time, bt I promise you that's the place you'd like to visit), if I were you, I'd start the preparations early as there will be no rest days and the weather can be tricky.
See also: 12 cool things to do in Atacama.
Try different terrains
Idle walks in the park or the city for sure will be be entertaining, but it won't prepare you for the rugged terrain you'll be hiking over yur actual trip. If possible, try to do some practice walks that get fairly close to the place you are actually going to. If it's rocky mountains, chose some steep terrain with rocks. If you are heading to dense, untamed rainforest, try to go for muddy paths with a lot of roots and rocks on your way. I know t might seem odd to some people to practice in a muddy place, but believe me, in a rainforest it's not easy. The air is humid and hot, it can rain any time and countless insects are annoying. What we can do at least is get some practice walking on a muddy ground, which will make the trip much easier.
See also: 12 tips to pack light for long hikes.
Get your backpack sorted
Most likely you won't take your backpack you travel with on a hiking trip (if you are a backpack person…I'm not really, I prefer suitcases those days). It simply would be too big and too heavy to carry around for long. You will need a smaller backpack, that at the same time can fit all the essentials. From my experience t doesn't have to be expensive. It's good to be prepared in advance, especially to avoid paying bigger prices last minute because you realize that you need something and there's no time to chose. Start looking for GPS, rain gear, a portable charger and anything you need as soon as possible. On some of my first trips I carried way too many essentials. It might seem light at te beginning, but with every kilometer the backpack gets heavier and heavier, so you think very well about all the things ou really need.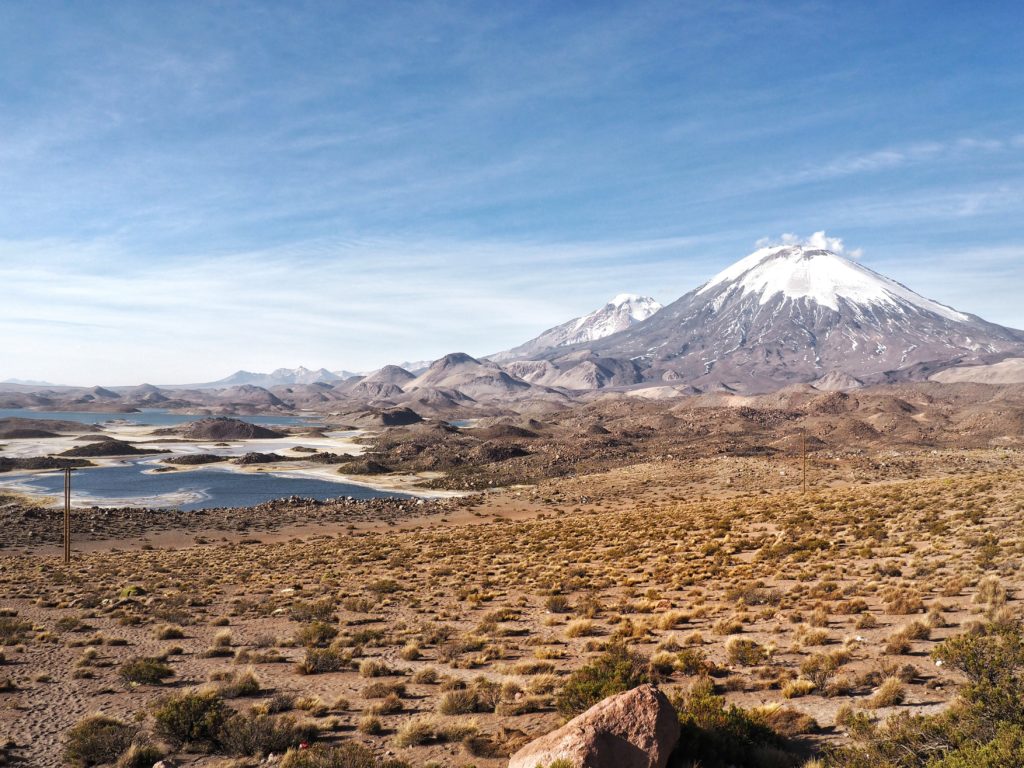 Get the right footwear
If you underestimate the need for good shoes on your hiking trip, you will end p having a bad time. I remember some people I met during some hiking trips that suffered so much. The was one girl I met while hiking Sierra Nevada in Spain that fooled by a hot weather in town, buy amoxil no prescription decided to go hiking in shorts, t-shirt and sneakers. Very quickly she was freezing cold (we know how changeable the weather is and how dangerous the mountains can be) and with sore feet from walking on unstable rocks. And it wasn't the most difficult terrain. I too went a couple of times wearing totally wrong shoes. tHe I decided to invest in my favourite Merrells that have been saving my feet for a few years now. In fact I got for myself a summer and winter version of hiking boots. If  know that the walk is short and easy I sometimes wear ordinary trainers, but I absolutely love my Merrells that seem to last forever. My first pair I bought before one of the hiking weekends in Scotland around 8 years ago.
When choosing right boots check if they have good water resistance, plenty of support and ventilation. Also wear them before the trip to avoid any listers on your actual hike. There's nothing worse than blisters during a long walk.

A few essentials that will save you money and trouble
If I had to choose one single invention that I consider an absolute hit it would be LifeStraw filter bottle, which will save you ton of cash on water during any trip. You will also avoid any possible poisoning from dirty water. Alternatively, you can use water purification tablets.
The other thing that I like, especially in remote places (absolutely perfect to travel in South America) are wet wipes, I like those that are packed in small sachets as they often dry out.
Another essential for me is dry shampoo. Maybe it is a luxury item for some, but for me it is really uncomfortable to have dirty hair and in some places there is no possibility to sleeping a hotel with hot water. Sometimes a cold river is all you get.
For a trip to tropical places the absolute necessity is a mosquito spray. I am usually eaten alive. Once after one evening I counted 52 bites just on my legs. It's not only annoying, but can also make you very sick, so a good repellent is necessary and I never travel without one. Try Sawyer Picaridin or Natrapel 12 Hour. I never tried it, but i met some travelers using mosquito repellent bracelets and swore they work.
Good sunscreen. The sun gets very hot in some places and burns more than usually.
I really would advice you getting those items before your trip if you travel to South America (not sure about other places). It was really expensive to get them there. I was especially shocked to see the price of the dry shampoo in Chile that was five times higher than I used to pay in Europe. In some places even the repellent for so overpriced, but it is something that i had to have, so no money saving here.
Mindful moment

Your body is moving and fresh air is giving you extra energy.  The scenery is beautiful. Maybe it you be a perfect idea to be a little bit more aware of the experience? THe mind and body will thank you for that. Hiking is a great activity whether you are walking alone or with friends, but unless you make a little bit of an extra effort to be aware of what's around you, you will be missing a lot. Remember to stop from time to time, smell the air, lok around you. it calms our minds, relaxes the body and gives us a feeling of connection with nature. It also makes us appreciate the beauty around us.  The cliché of stopping to smell the roses it's all you need sometimes. Hiking is a perfect opportunity to use all your senses. Smell, look, listen and touch (I would not eat anything though, we never know what grows there). Do it and see the difference in your experience.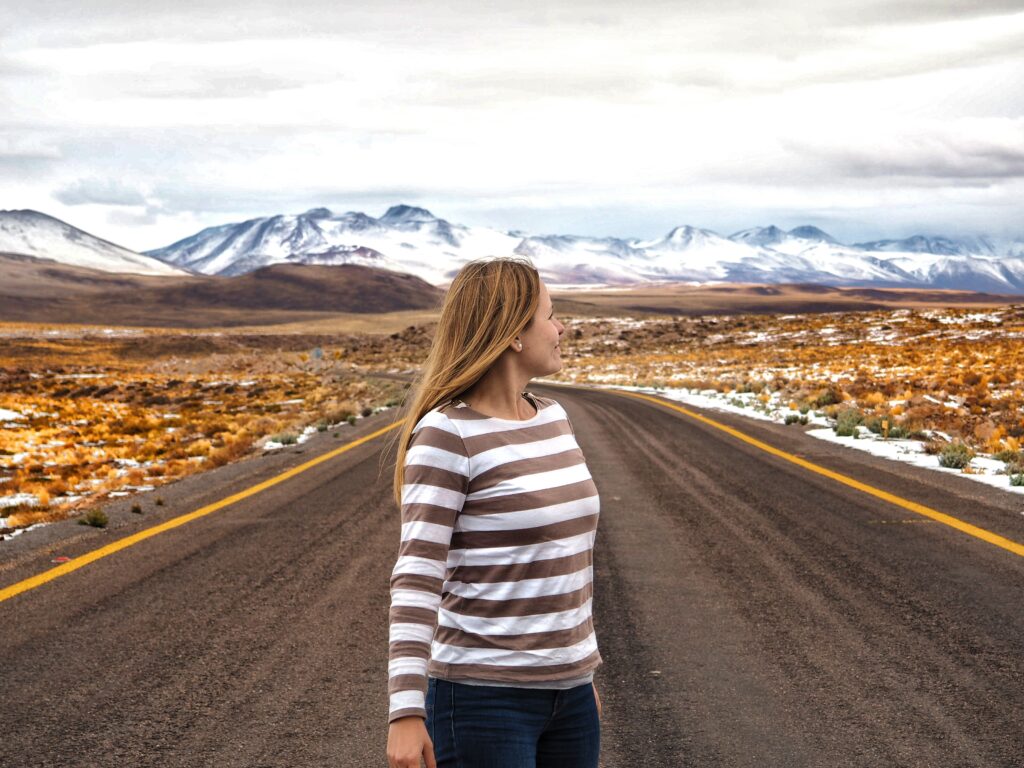 See also: That one time I went to Uyuni, Bolivia.
Thank you for visiting. If you have any questions or tips regarding hiking, please leave us a line below. I certainly would benefit from some fresh hacks and ideas.


Did you like the post? Pin it for later: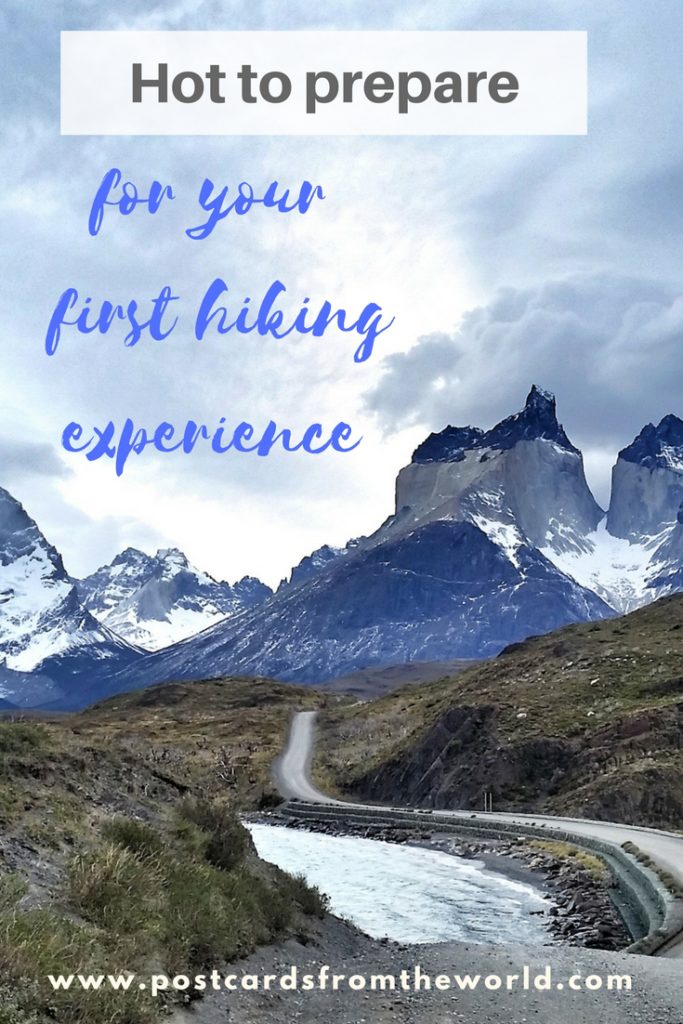 Disclaimer: This posts includes some affiliate links for which I get little cash at no cost for you, which helps me to travel and share the stories with you. I only share my favourites with you that I do or would use myself.