Today, I am excited to present to you a post written by Levi from Descending Reality. Havasupai Falls stole my heart, so whenever I go to the Grand Canyon, this place will be on my list. What do you think about this spot?
Mystical. The one and only word that can describe Havasu Falls, a hidden gem sheltered by the walls of the Grand Canyon.
It truly is surreal. The juxtaposition of the aquamarine waterfalls to the scarlet rocks that layer the sides makes this landmark seem as if it was sculpted by the gods! Yet, with the modern thresholds of society always creeping towards every unexplored portion of the earth, one might ask how? How have these waterfalls been so well kept while society seems to ruin everything it touches? The answer; moderation.
The Havasupai tribe has taken it upon themselves to instill order to the ever-changing environment by requiring those who wish to enter this haven to obtain permits to camp. Permits must be obtained several months in advance. Occasionally you will get lucky enough to reserve a spot if there is a last minute cancellation, but I wouldn't take my chances!
See also: The day I danced with butterflies…in Iguazu Falls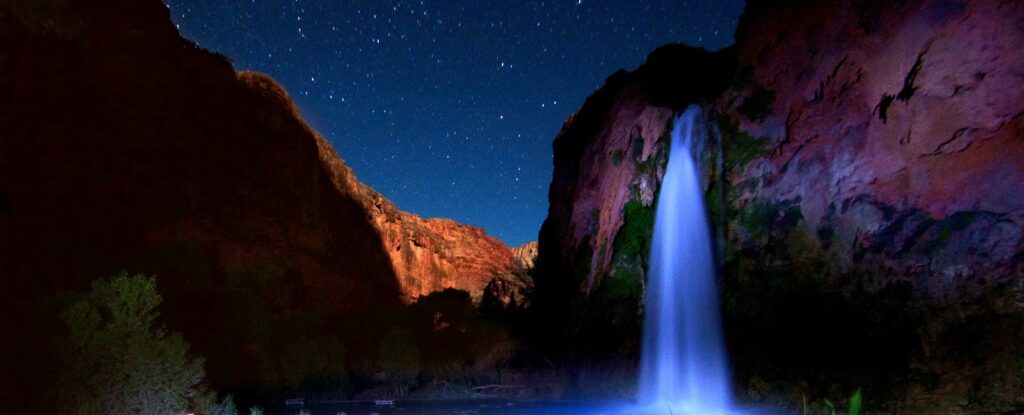 The 10 mile hike from Hualapai Hilltop to the campgrounds, which adjoin Havasu Falls, can be strenuous for those in less than adequate shape. The phrase, "if it wasn't difficult, it probably wasn't worth it" seems to ring quite true while making the final descent that passes right next to Havasupai Falls. The trek can be made by foot, by horse, or even by helicopter (for those willing to pay). The first ¾ of a mile can be seen as the most difficult portion of the trail because of the stress inducing switchbacks that line the side of the hill. Once you navigate past this section of the trail, the hike becomes so easy your grandmother could accomplish it (maybe not though)! The trail continues for another 8 miles before you cross over a lovely stream into the quaint town of Supai, which contains a lodge (for those who wish not to camp), small restaurant, and a school.
Havasu Falls is the most famous of all the falls and is known for its natural ordering amoxil pools and hypnotizing waters.The adventure doesn't stop once you reach Havasu Falls though! There are many other waterfalls surrounding the Havasupai area with day hikes ranging from moderately easy to difficult.
See also: Do you know where is the biggest waterfall in Europe?
One of these other falls, Mooney Falls can be seen as one of the most difficult treks because the hike forces its victims to descend down a slightly slippery, metal ladder. However, if you are willing to take on this superhuman feat, it'll be worth your troubles! Mooney Falls is the fourth main waterfall along the Havasu trail and is named after D.W James Mooney, a miner who decided to mine the minerals surrounding the falls. When one of his work crew was injured, Mooney attempted to climb up the 210 foot canyon wall and inevitably plummeted to his death.
See also: How to prepare for your first hiking experience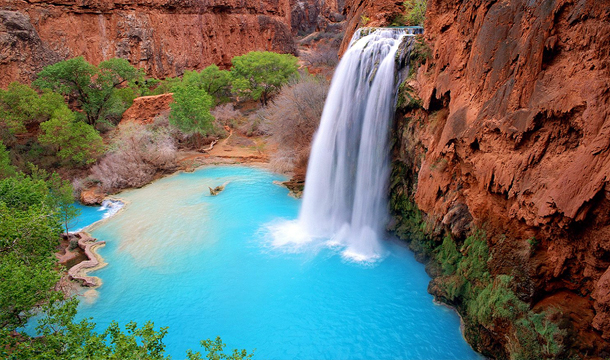 All-in-all, the Havasupai area is a sight for sore eyes that offers an easy escape from the troubles of city life. Just remember while visiting that the only reason Havasupai is still pristine, is because others took the time and effort to assure it stayed that way. Take only pictures, leave only footprints, and most importantly…. have fun! And, after you visit Havasu Falls, make sure to stop by Jerome, Arizona and check out this creepy abandoned post office!
---
A few useful items to take with you: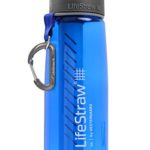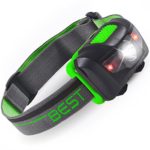 For more ideas click Hiking
---
I wish you all, lovely readers, make your dreams come true, whatever they are. If any of you would like to write for Postcards from the World and insipre others, click here for details.
Keep smiling, follow your heart,
Anna
[wysija_form id="1″]
About Levi
Originally from Prescott, Arizona, Levi Sylvester is an outdoor enthusiast currently attending the United States Air Force Academy in Colorado. Levi is the writer for
www.descendingreality.com
and would love to learn about others stories.
Consider these ideas to be the beginnings of your own journeys, and the makings of your own endings. Take them, and learn to live your own passion!
Levi's bio ends with this inspirational sentence. Thank you, Levi, for this wonderful post nad congratulation on living your passion. You can also catch Levi on Twitter (@DescendReality), Facebook and Pinterest.