 Copa América Chile 2015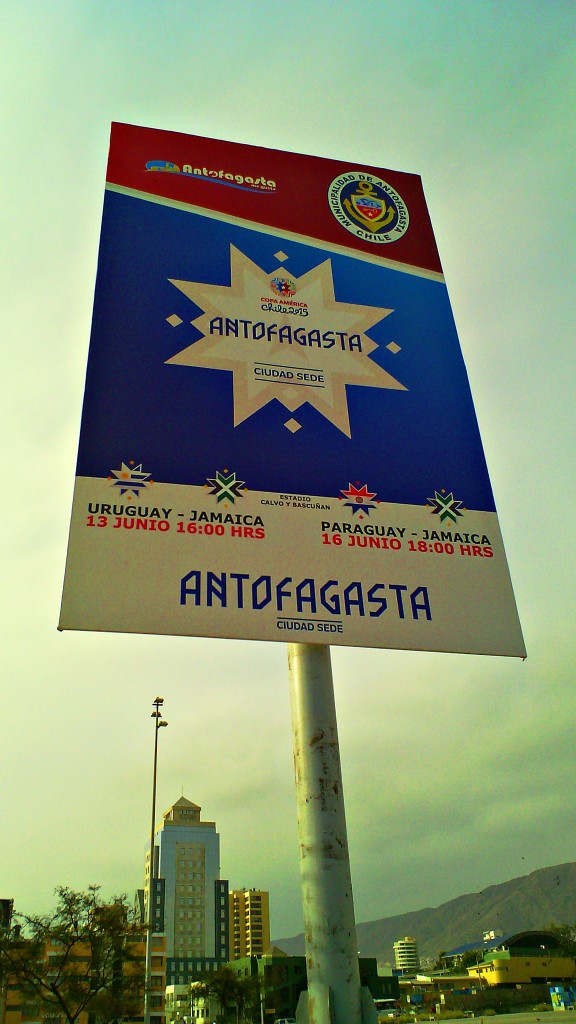 Isn't this little fox cute? His name is Zincha and he will be entertaining all the fans during the football American Cup in Chile this year.
I must admit that I am pretty excited about it too and feel so lucky to be able to witness major sport events while traveling. Today the opening match happens between Chile and Ecuador in Santiago, but since I am in Antofagasta, I can't wait for the football atmosphere to fill the street on Saturday when Jamaica will play against Uruguay.
???
Czy ten ma?y lisek nie wygl?da sympatycznie? Ma na imi? Zincha i b?dzie zabawia? wszystkich kibiców podczas tegorocznych mistrzostw pi?ki no?nej Ameryki Po?udniowej w Chile.
Musz? przyzna?, ?e jestem buy amoxil uk troch? podekscytowana i ciesz? si?, ?e mam takie szcz??cie aby uczestniczy? w tak wa?nych wydarzeniach sportowych podczas podró?owania. Dzi? odb?dzie si? mecz otwieraj?cy mistrzostwa mi?dzy Chile i Ekwadorem, ale skoro przebywam obecnie w Antofaga?cie, nie mog? si? doczeka? pi?karskiej atmosfery na ulicach miasta w t? sobot?, kiedy to o gola walczy? b?d? Jamajka i Urugwaj.
Here you have an official video of the Copa América 2015
Any football fans there? Which team are you cheering for? What do you think about the official song for the cup this year?
As it always happens with such big sport events, there have been released a number of treats for the fans:
Keep smiling, follow your heart,
Anna