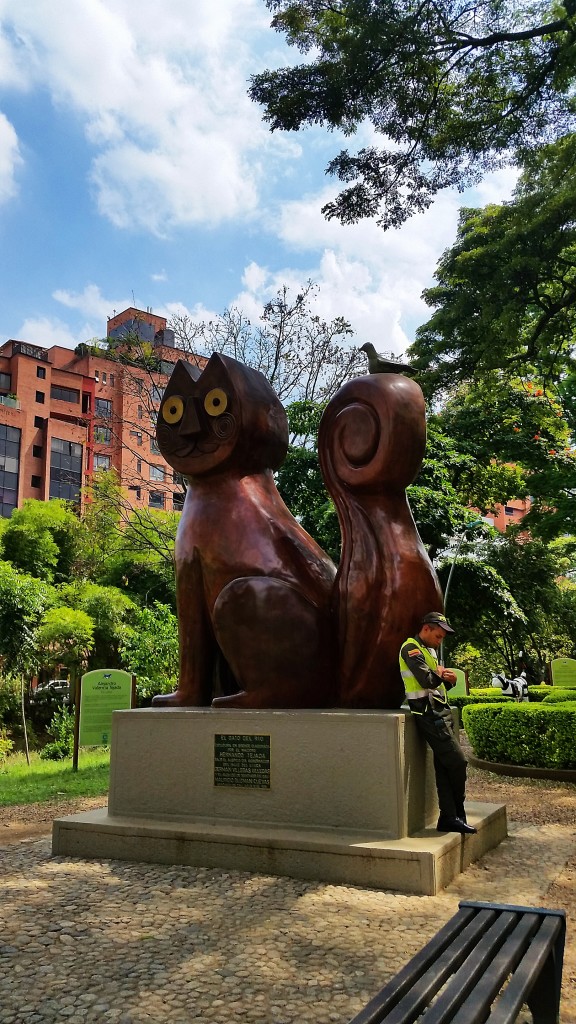 El Gato del Río is probably the most recognizable symbol of Cali. This bronze sculpture has been created by colombian sculptor Hernan Tajeda and proudly guards banks of the river Cali. Now, this giant cat weighing 3 tons is accompanied by 15 smaller cats that have been painted by various artists such as Alejandro Valencia Tejada, Mario Gordillo, Nadin Ospina, Oma Rayo and Maripaz Jaramillo.
?
El Gato del Ríojest prawdopodobnie najbardziej rozpoznawalnym symbolem Cali. Ta rze? ba z bronzu zosta?a wykonana przez artyst? Hernana Tajeda i dumnie strze?e brzegów rzeki Cali. Obecnie, gigantyczny kot wa??cy bagatela 3 tony ma towarzystwo 15 mniejszych kotów, które zosta?y pomalowane przez kilku artystów takich jak Alejandro Valencia Tejada, Mario Gordillo, Nadin Ospina, Oma Rayo and Maripaz Jaramillo.
Admiring grace of cats in a quirky park in Cali
After some time of loneliness, El Gato del Río acquired new friends. Each of them wears a unique funky coat, but what makes the whole project is even more interesting, in my modest opinion, is the fact that all of the cats are of exactly the same shape.
The home of the cats is a little park with a river, an excellent place to relax under shades of many trees after an active day spent on sightseeing. .
?
Po pewnym buy doxycycline online canada czasie samotno?ci, El Gato del Río zdoby? nowych przyjació?. Ka?dy z nich nosi unikalny p?aszczyk, ale co sprawia, ?e ten projekt jest jeszcze bardziej interesuj?cy, w mojej skromnej opinii, jest fakt, i? wszystkie koty s? jednakowego kszta?tu.
Domem dla kotów jest niewielki park przy rzece, ?wietne miejsce na ma?y odpoczynek w cieniu wielu drzew po aktywnym dniu sp?dzonym na zwiedzaniu.
I hope you will enjoy the photos of a few cats of unique character.
 
Each of the cats presents a different character and has a unique own story.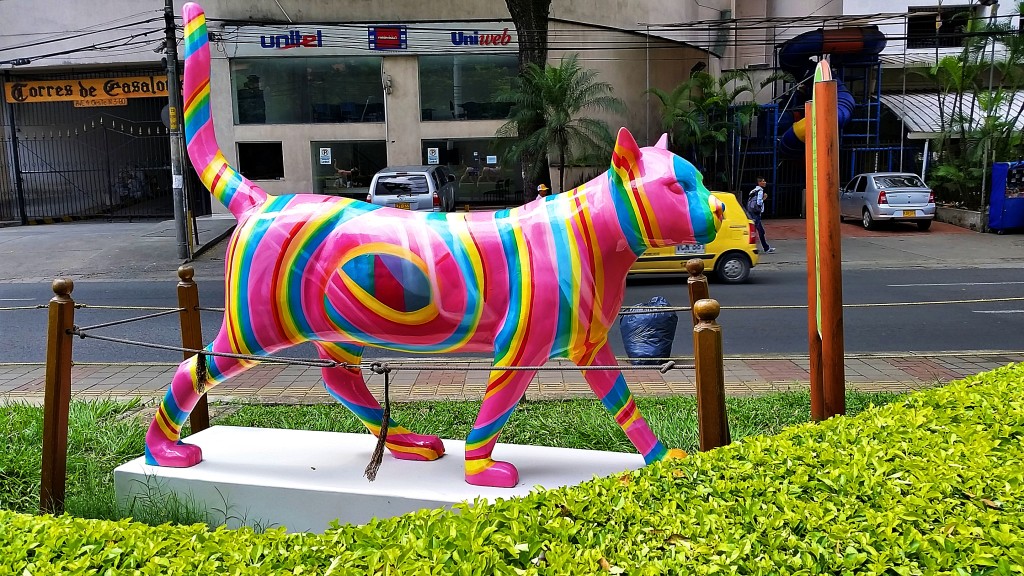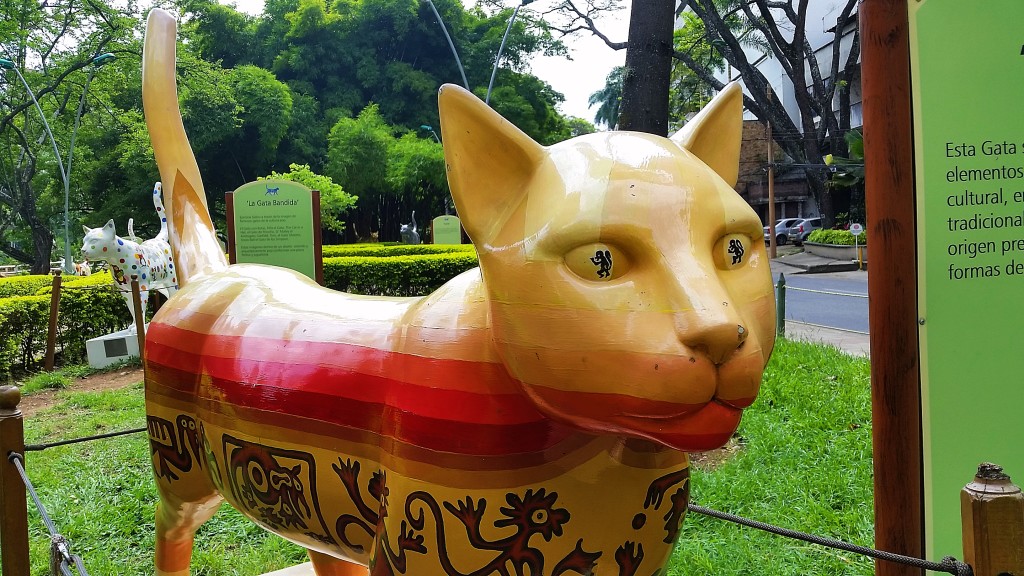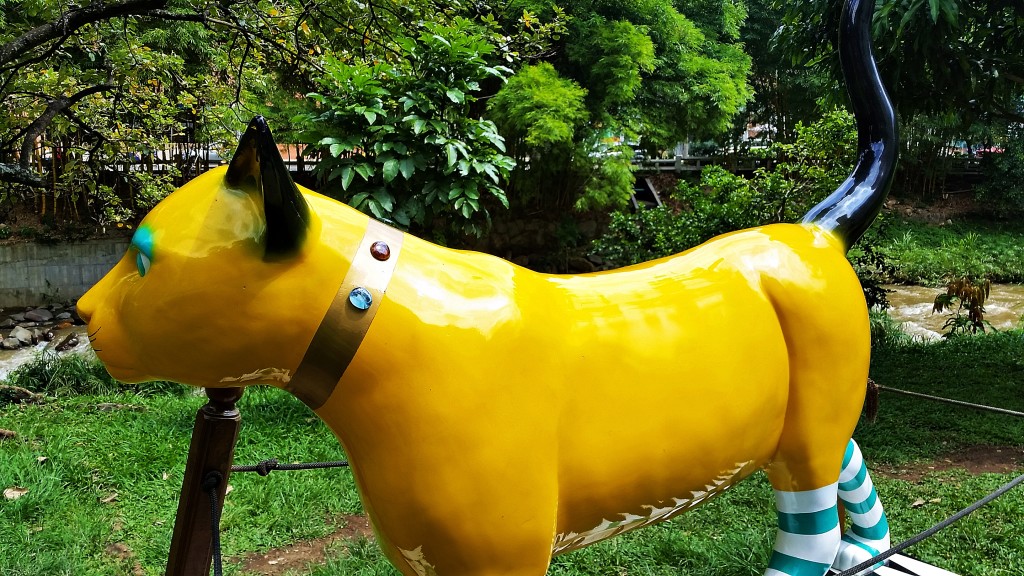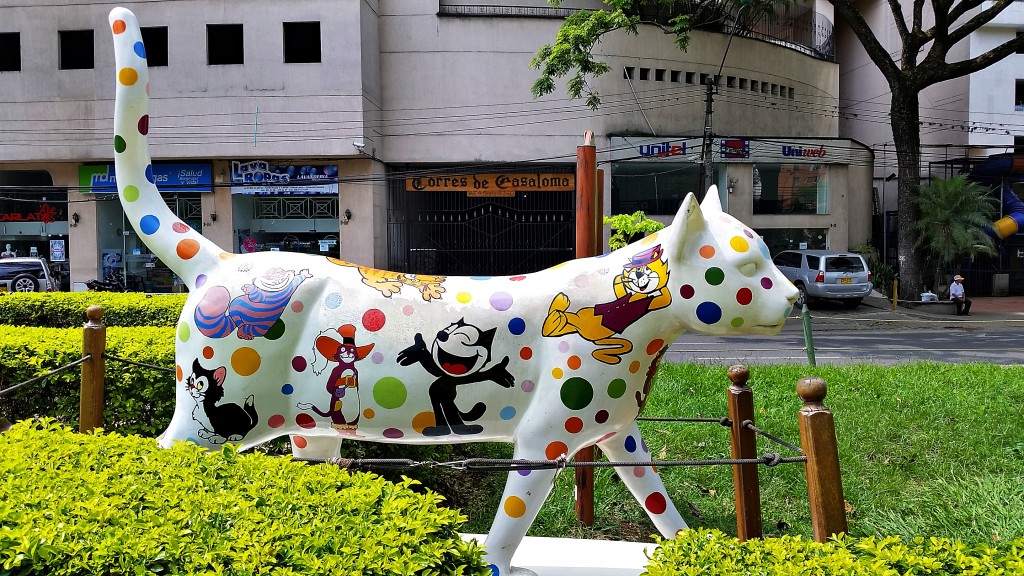 "I am what I am. I would tell you what you want to know if I could, for you have been kind to me. But I am a cat, and no cat anywhere ever gave anyone a straight answer."
  Peter S. Beagle, The Last Unicorn

See also: Top 10 reasons to visit Colombia this year




"Cats will amusingly tolerate humans only until someone comes up with a tin opener that can be operated with a paw."
  Terry Pratchett, Men at Arms


See also: Feel the Caribbean spirit of Colombia in Cartagena de Indias

Which cat is your favourite? Have you been to a place with unusual street art? Please share it with us.