Sometimes with time we forget some of the little amazing moments filling our lives. The big ones are usually firmly glued to our memory. An end of a year is a perfect ocassion to look back and appreciate the little and big wonderful experiences that happened and also those that are less pretty that thought us lessons and helped us grow. We sometimes forget to be grateful for what life sends our way and it is important to remeber those things not only at the end of a year…but always.
Appreciation (one quaility of many) is important on a path of following our dreams and making them come true. Whatever dreams you have, I would like to encourage you to keep working hard to make them real. My dream is to travel. It is not my only dream, but one of the biggest and without traveling I feel that something is lacking in my life. You might feel the same about other things. Identify them and focus on materialising them.
In this new year of 2017 the blog will be leaning forward a new theme, something I am interested in my personal and professional life and would love to present it to you in a travel context too. I haven't shared this much in the past, but some of you might already know that I am a psychotherapist specialized in mindfulness. I believe that mindfulness brings happiness and balance and is valuable in all aspects of our lives. Therefore, there will be more about mindful traveling, traveling with purpose and living and appreciating each moment to the fullest. Mindfulness can direct your attention in the way where your dreams are growing, create intentions and the mindset to consciously work towards the life we want. Would you like to read more about this in the future? I ma open to your suggestions.
As 2017 approaches it is time for new adventures, new challenges, new projects…and making new and old dreams come true. I would like to thank you all of you for the support and inspiration you have given me to write the blog and wish you many adventures and projects of your own.
Thank you for following along my adventures. It has been a year full of them and without you and your support and encouragement it would not be the same.
I would like to wrap up the 2016 in this little post. In no particular order, here you have a few of my best travel experiences from the last year. Enjoy.

1. Swimming with sharks in Galapagos
Probably the best experience in 2016. Not only I had a chance to be in one of the most unique places, but also I made a big step in facing my fear of water. Fear is one of the biggest enemies of our dreams. It has a great power to stop us from pursuing what we want in our lives and making our dreams come true. So many people have a lot of fun diving, surfing and doing aother water activities. For me it is something I often avoid. There is this one and only reason for that: fear of water. Every time I force myself to shut this voice of fear down in order to enjoy my travels to the fullest. It costs me a lot of energy. Those who have such fears might understand, but it seems to be difficult to comprehend for most people I know. Crossing the line and stepping out of my comfort zone in Galapagos was an incredible expeirience for me not only because the place is so wonderful, but mostly because I managed to go snorkeling every day and letting my fear stop me.
See also: Swimming with sharks and facing the fears.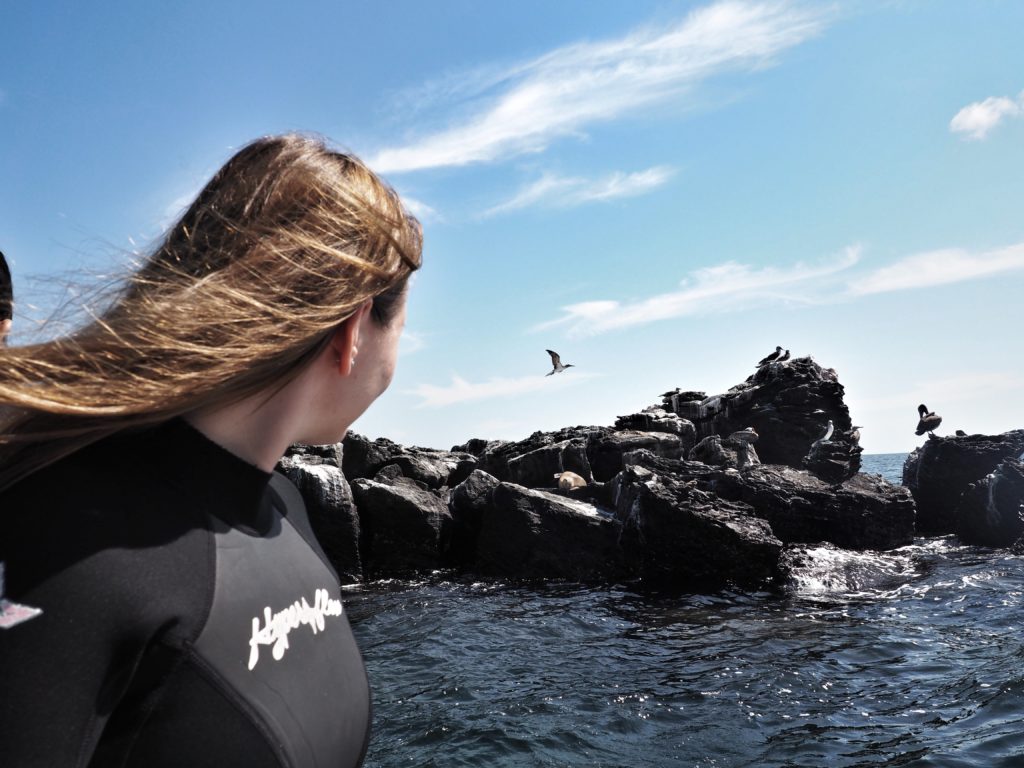 2. Carnival in Rio
A dream of mine for a long time. I remember seeing on TV the colourful samba parades and thinking "Wow! This is incredible! I wish I could see it with my own eyes one day…". Indeed very colorful, loud and full of dancing and laughter, I loved to see Río during the carnival and what I loved particularly was that all the people from 0 to 100 years old were dressed up. Even pets wore costumes.
See also: 12 top experiences to have in Rio de Janeiro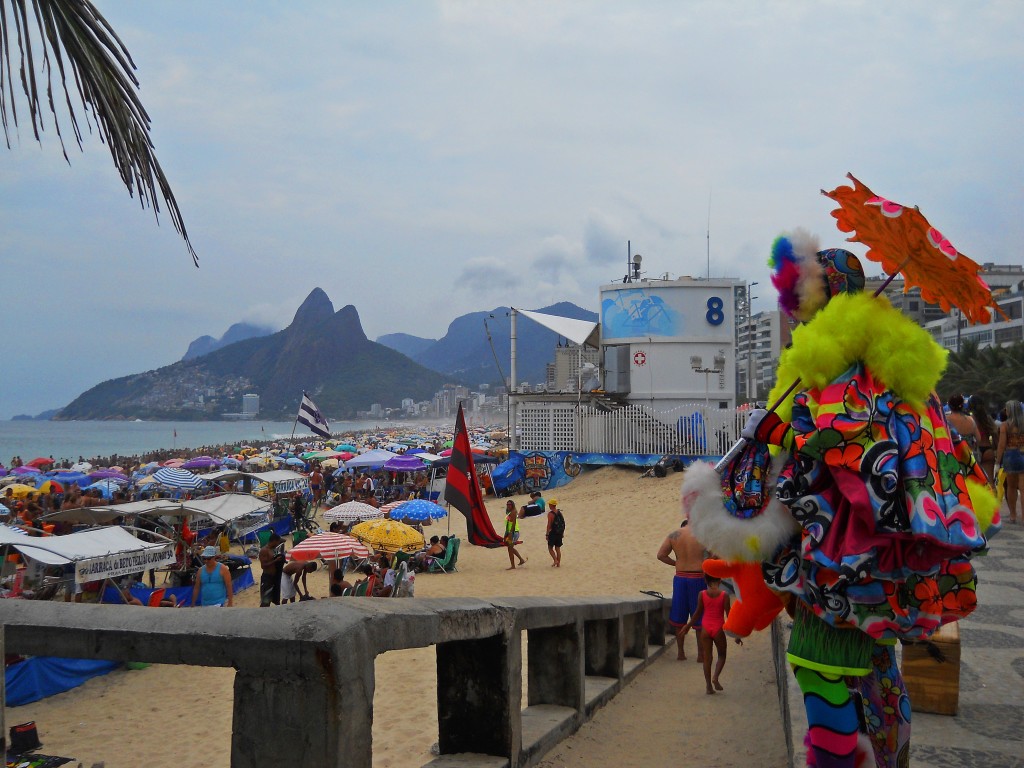 3. Road trip through the Andes to Bariloche
I cannot decide what I liked more during this trip: the picturesque landscapes, or hand made chocolate. Driving around this lovely part of Argentina was a perfect pre-Christmas trip.
See also: 4 steps to happiness in Bariloche if you are a chocolate lover.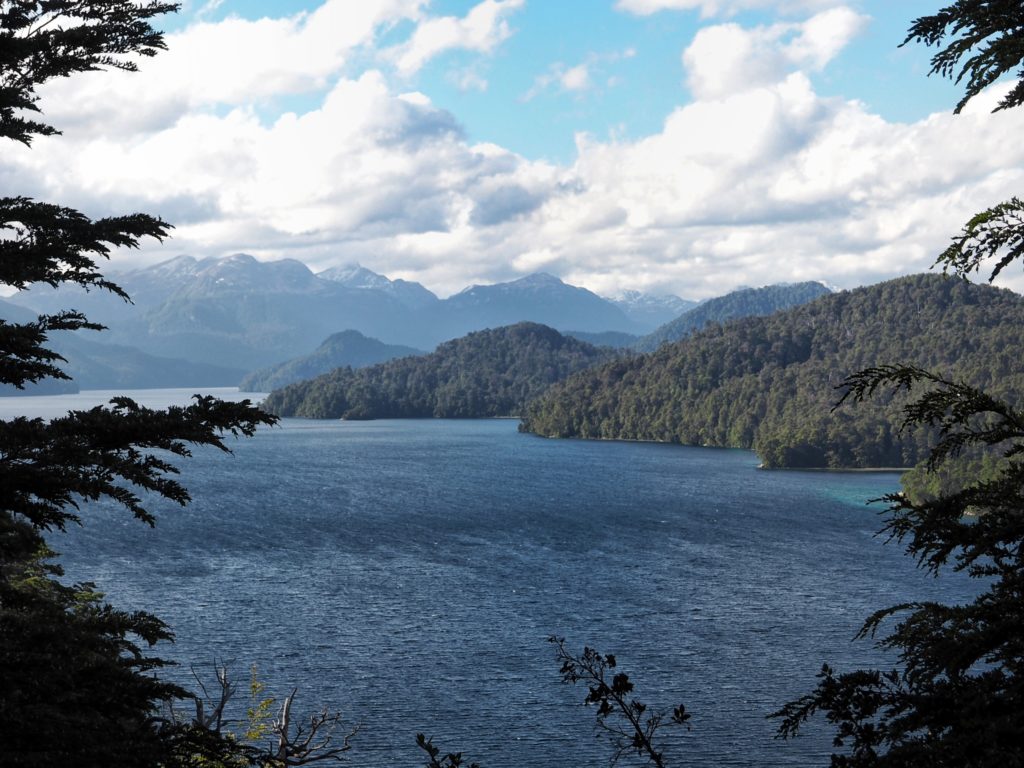 4. Starting the new year in colorful Valparaiso
Last year we drove 1400 km to watch the fireworks that are supposed to be the biggest in whole South America. We arrived a couple of hours before midnight. Exhausted but happy with plastic cups filled with wine, we celebrated a start of a new year watching the colourful fireworks above the bay from our room. The 1st of January we spent in a colorful amoxil amoxicillin city of Valparaiso, one of the most liked places in Chile.
See also: Valparaiso. Chilean city painted by a rainbow.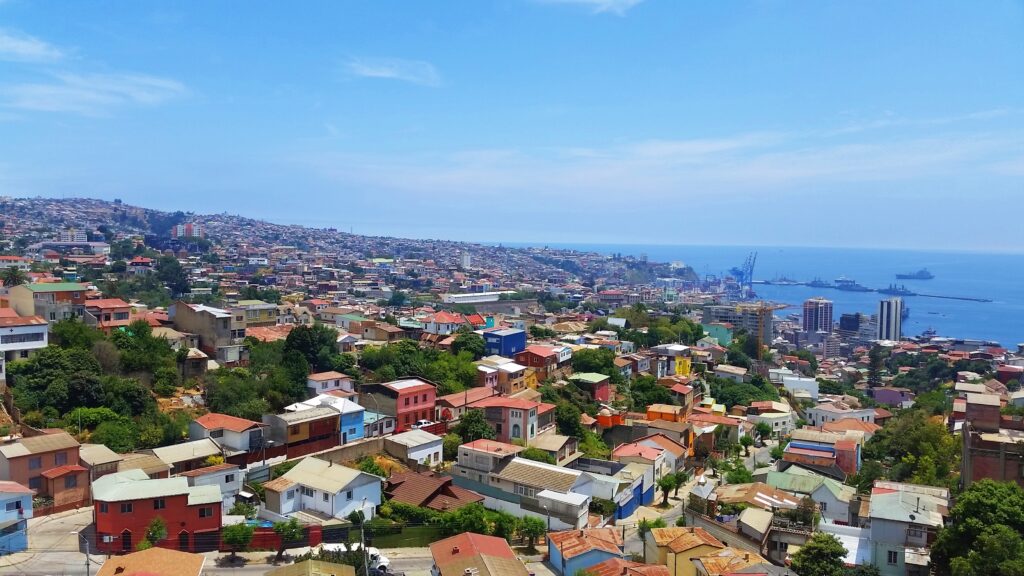 5. Cuenca, a town of hanging houses
I wanted to visist this town of hanging houses for a very long time. It is a quite charming with a colorful square in the center and houses built on a hanging rock that make you wonder how they are not falling.
6. Salt flats in Uyuni

This trip was being posponed for nearly two years. I almost lost my hope that I will ever visit the biggest salt flats where you lose sense of perspective. It was a tiring trip, but surely one to rememeber for long.
See also: That one time I went to Uyuni, Bolivia.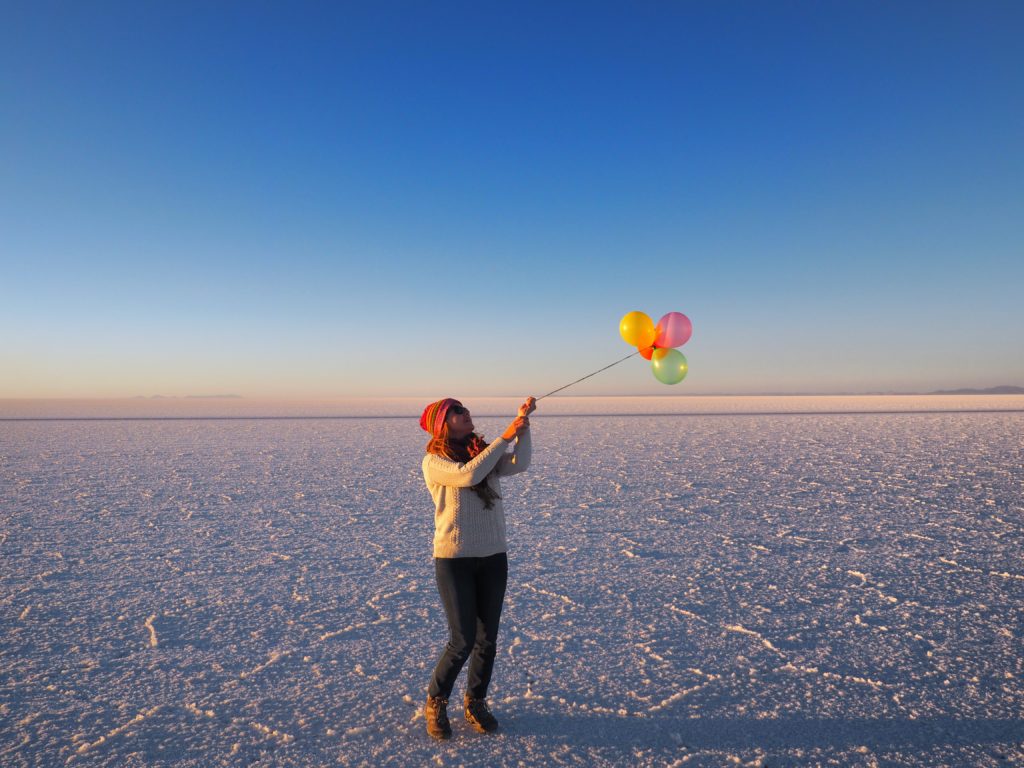 7. Sleeping in a hotel made of salt
Come on! How cool is that?! The hotel was entirely made of salt, even the bed I slept on was made od salt. We stayed there for a couple of days during a trip to Uyuni. The only thing I did not like was that the high altitude did not allow me to enjoy it to the fullest.One day I hope to sleep in a hotel made of ice.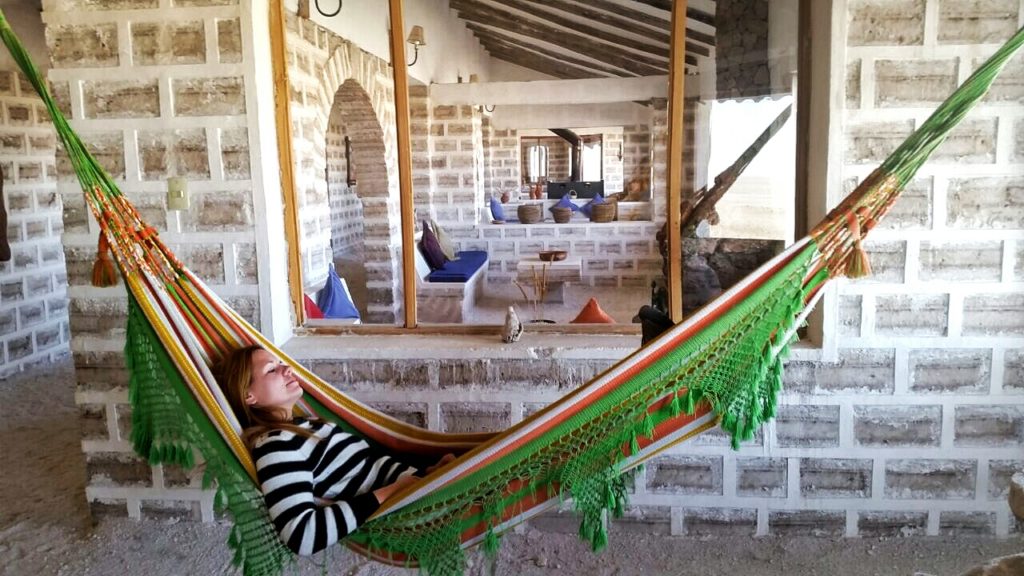 8. Charming Chiloé island
There was not a single local or a taveler that would not recommend me to visist Chiloé island. Finally just before Christmas I spend there a few days. It is indeed lovely. From beautiful landscapes to the most friendly people the island is a real gem.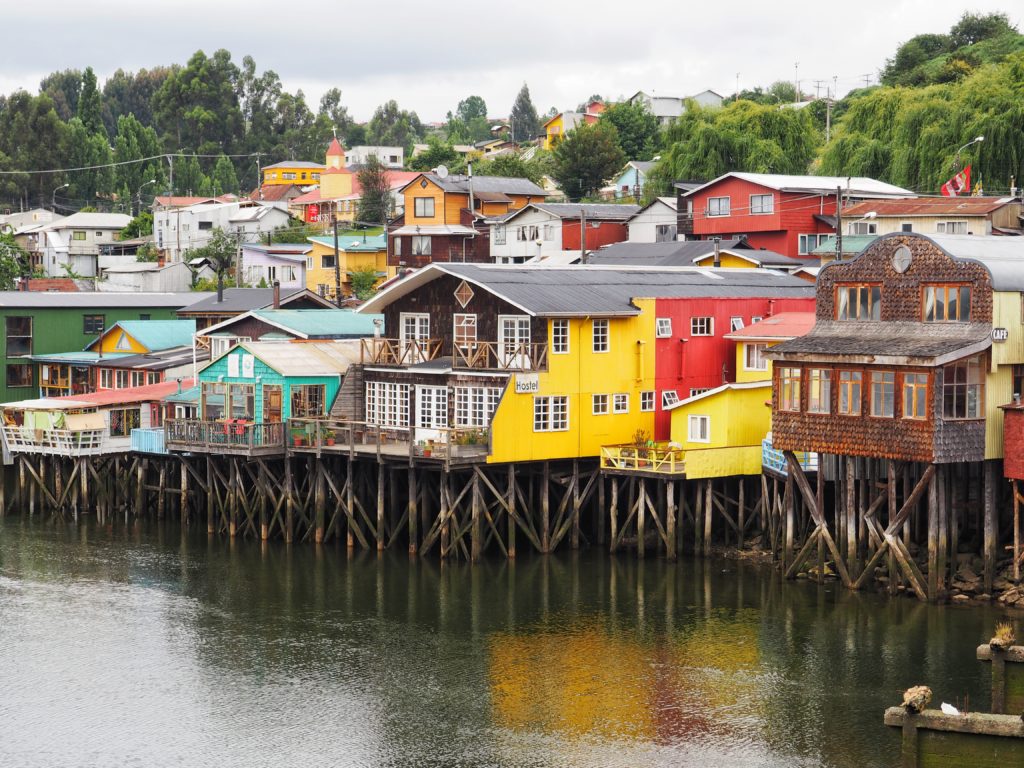 9. A trip to Titicaca lake
I remember when I learned about this lake in school many years ago. I finally managed to see it with my own eyes and touch the icey water with my own hands.
See also: Copacabana, Lake Titicaca and mixed feelings.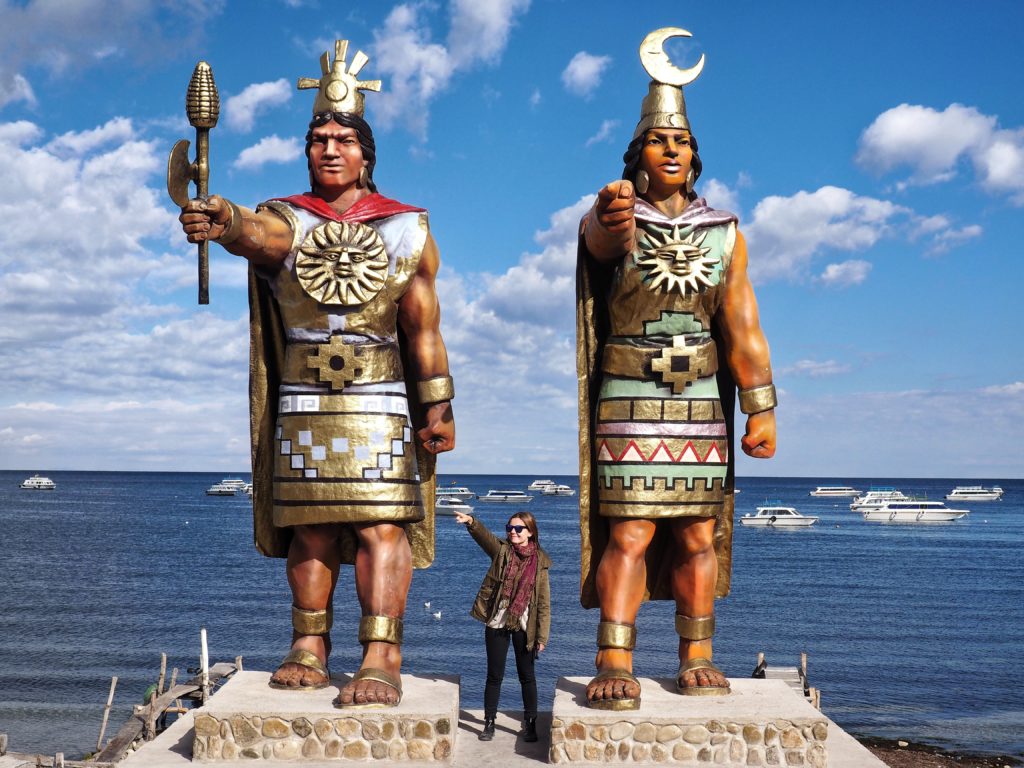 10. A crazy road trip to lake Chungara in Chile
If I say crazy, I mean really crazy. We drove over 1000 km just to see this lake, which is located on the very north of Chile close to the Bolivian border. It is difficult to access and the high altitude does not help to enjoy it for long. We first had to drive to Arica, not a very interesting city for my liking. From there it was another 5 hours or so of driving to get to the lake. There are two roads that direction and we took the one that looks like a death road…it was literally falling down from above our car. No wonder that we have only met one car on the way.
See also: Road trip to Lago Chungará.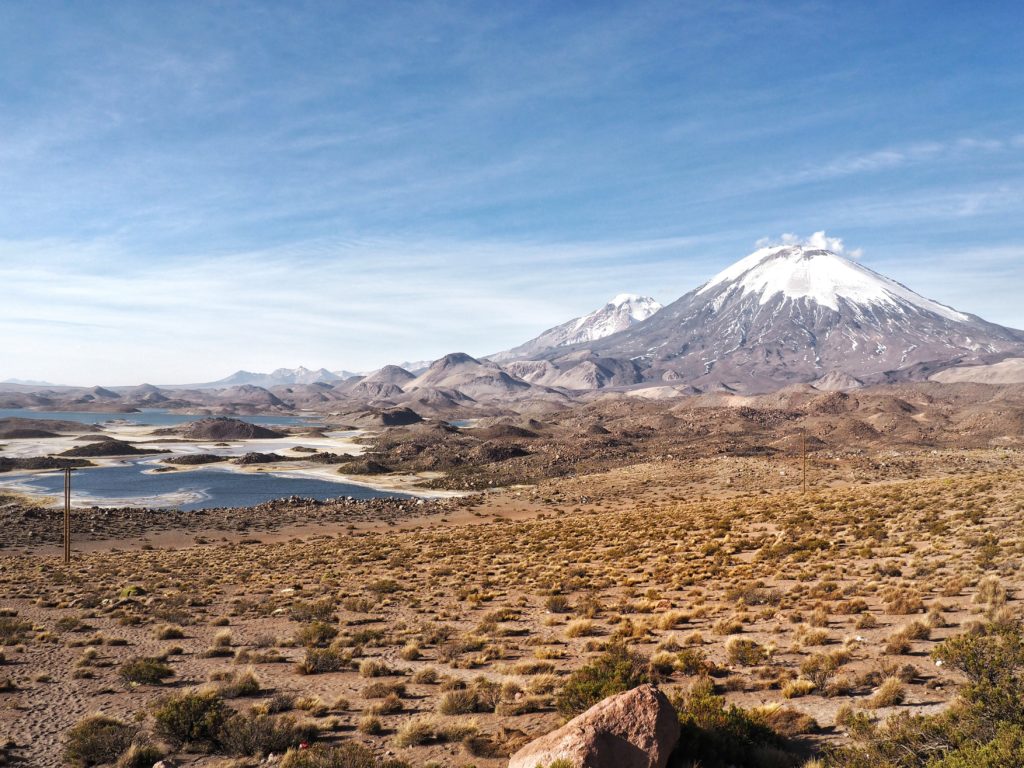 11. Visiting astronomical observatory in Atacama
A very new experience to me to see one of the biggest observatories in the world and learn a little bit about the work of scientists observing the sky.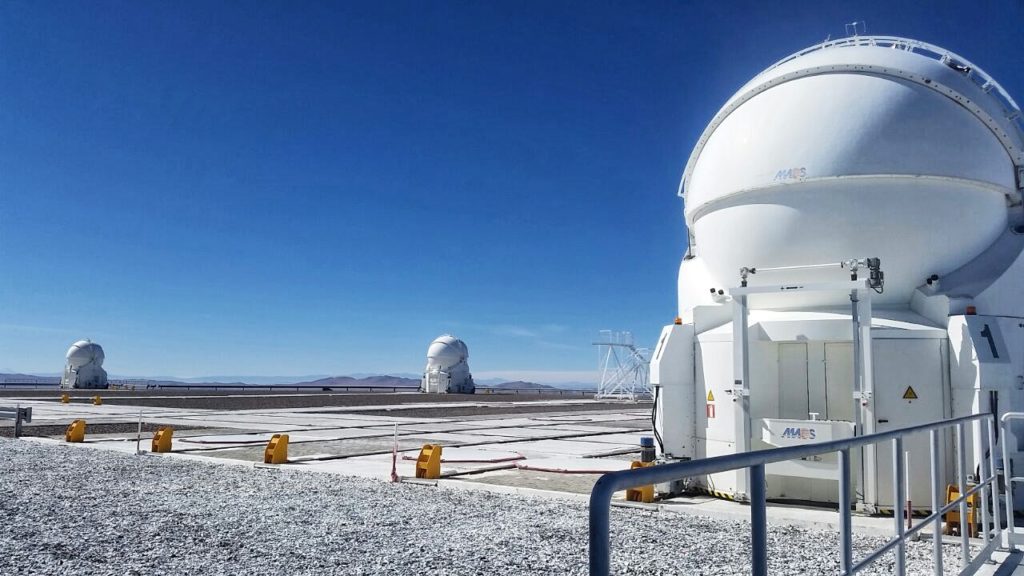 12. Watching a Super Moon in Atacama
The sky in Atacama is amazingly clear! It is a truly incredible experience to see so many stars, especially if you do it accompanied by a total silence. A real treat for me to see the Moon twice when it was unusually visible from the Earth: once before the Blood Moon and recently the Super Moon. For that we went outside the city to watch the Moon with a couple of beers in the middle of the desert. This photo has been sent by Emilio, a friend from Chile and it shows the Moon together with Licancabur volcano. Even though the quality is not that great, I love this photo.

13. Observing amazing animals in Galapagos islands
It was just a far-away dream to go to Galapagos and that dream materialized in 2016. I learned that you don't really go to Galapagos for the landscapes, although quite impressive and interesting. The real beauty fo this place is in its life and uniqueness of flora and fauna. My absolute favourite (apart from the giant tortoises) were blue-footed boobies. It was definitely a trip to remember for long and a highlight of the year and if you are hesitating whethere to go or not, I have two words for you: JUST GO! It might be pricey, I know, I felt the budget shrinking on the trip too, but it is really worth saving up a little and skipping a few other pleasures to be able to experience this incredible place. I always find Contiki and great place to look for amazinggly tailored adventures and discounts.


See also: Animals of Galapagos

To write this post I needed to look back to all the travels I was lucky to have in 2016. Of course I remember them all very well with all the silly details, but it is still nice to reflect a bit.
How did your 2016 look like? What was your best trip you took? And what are your dreams and plans for 2017? Whatever they are, I wish you all of you those dreams come true. Thank you for being such a wonderful audience.
Did you like the post? Pin it for later: