"Once a year, go someplace you've never been before."

– Anonymous
The world has endless travel ideas, but sometimes we need a little bit of inspiration before choosing  the next destination. I constantly search for new ideas for my new trips on Instagram or other travel blogs. Those are my favourite resources for me. On my travels I have been to some incredible places, some very well known, some not so much. You cannot imagine how often I was impatient to write a post for you and share my experience, because some places I've been to are just simply to beautiful not to share. I have decided to make a list of 101 cities that should be on a travel bucket list. Today I am giving you the part 1 that consists 25 cities. More will come later.
"Stuff your eyes with wonder, live as if you'd drop dead in ten seconds. See the world. It's more fantastic than any dream made or paid for in factories." –

Ray Bradbury
Amazing cities around the world you need to visit at least once in you life:
1. Buenos Aires- Argentina
I personally love Buenos Aires, but putting my biases aside, there are many reasons the city should be on your bucket list. First of all, it is beautiful. In the past it was being compared to Paris of South America and we all know that Paris is pretty, right? It is also very cultural and here I need to mention the incredible Teatro Colón. When in need of some shade or breeze during hot summers, you can go to the parks with some very old trees or walk along the river so wide that it is hard to see the other end.
See also: Top 10 traditional coffee shops in Buenos Aires according to the locals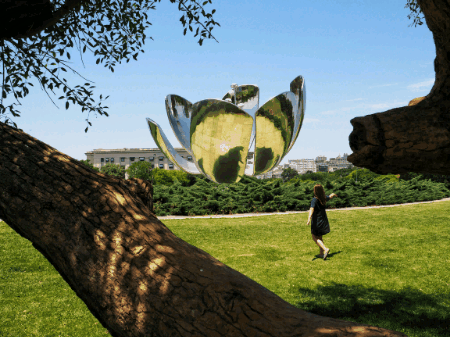 2. Granada- Spain
Granada is hands down my favourite city is the whole Spain. It's small and so charming that visiting it once in a lifetime is not enough. It has an Arabic influence and streets music players all over the city. In Granada you get spoiled with tasty complimentary tapas served with your drinks. Even though Granada is small there is plenty to do and see there, including the incredible Alhambra, Albacín from where you get incredible views or Sierra Nevada just outside the city for some hiking or cooling down in hot summer.
3. Paris- France
The most romantic and dreamy. I haven't met a single person who would not dream about Paris. If it is a short city break or a longer stay, Paris is always a good idea, as Audrey Hepburn said and I guess many of you would agree. For me Paris is also a perfect long layover, so if your flights change in Paris, grab a taxi and head to the center even for a short stroll along the beautiful streets or if you have more time, go to Disneyland with no hassle.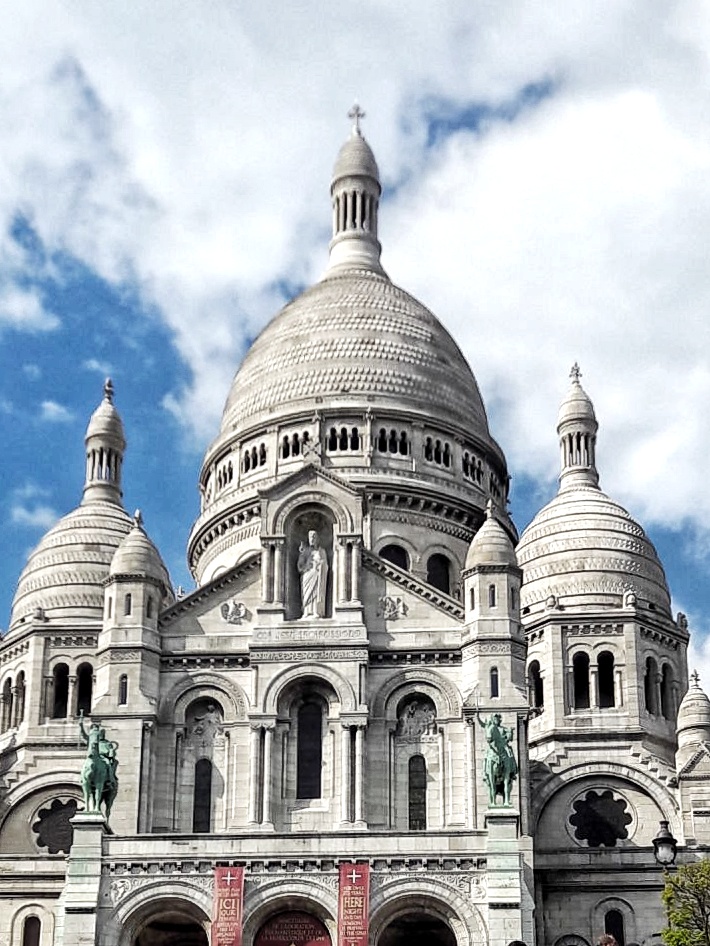 4. Río de Janeiro- Brazil
Río de Janeiro is mostly known for the carnival when the samba sounds and colorful costumes dominate the city. The streets during the carnival are filled with parties, but once it is over it is a perfect place to enjoy many beaches with the soft sand. Seriously, Copacabana and Ipanema beaches have the softest sand ever!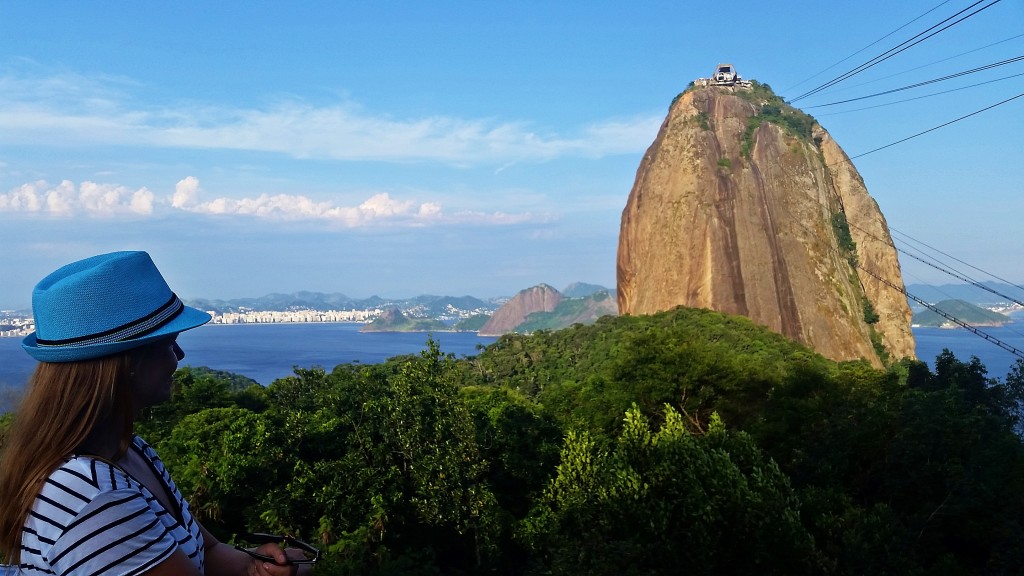 5. Kraków- Poland
The former capital of Poland, Kraków is also probably the most popular city amongst visitors. It is a university city, which results in a very young atmosphere and a vibrant nightlife. I really like Kraków, it is one of the places I could go back to again and again.
See also: Pierogi, kings and dragons. See the beauty of Kraków.
6. Copenhagen- Denmark
I had been wanting to visit Copenhagen for a very long time and once I did, I was not disappointed a tiny bit. It is one of the most colorful cities in Europe and the atmosphere is so relaxed and calm. Nyhavn canal is one of the most recognizable canals in Europe with its cute buildings painted in many colours, Hans Christian Andersen house and one of the busy restaurants. If you'd like to wake up to this view, book a room in 72 Nyhavn Hotel, where I stayed. It does not get any better.
See also: A colorful weekend getaway in Malmö.
7. Cartagena de Indias
Cartagena de Indias is a mixture of Colombian culture, colonial history and Caribbean spirit. The best part of the trip to Cartagena for me was the fruit stands at every corner with the sweetest papayas and mangoes that I have ever tried. All the streets are colorful and life there seems to slow down a little. If not that maybe one-sand beaches will convince you to go there, but it is definitely one of the places to find its place on the bucket list.
8. Tilburg- The Netherlands
It seems to me that travelers really like visiting The Netherlands, especially Amsterdam. Although it is not my favourite country in Europe, there are much nicer towns in The Netherlands beside Amsterdam. Tilburg is small, but has a cute and charming center, little streets and (as all towns in Holland) endless cycle paths.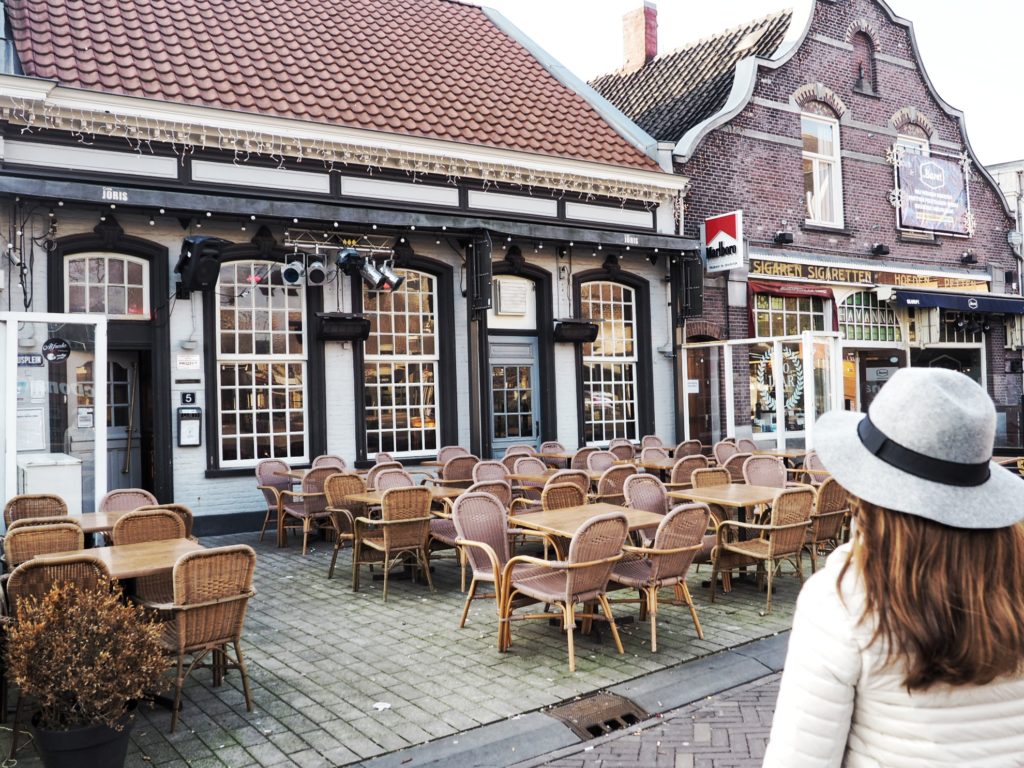 9. Wroclaw- Poland
I used to live near Wroc?aw for years. It is probably 4th on the list of most popular cities in Poland, but I think it should rank a bit higher. Like many towns in Poland Wroclaw also has a beautiful and colorful main square, but what it makes it extra special are little gnomes scattered all over the city with their unique names and professions. Why not discover the corners of the city while searching for the gnomes?
10. Florence- Italy
Florence is full of history and culture. The world-class Uffizi museum with the Botticelli Birth of Venus and the Galleria dell'Accademia where the David sculpture is placed are only examples of attractions in Florence.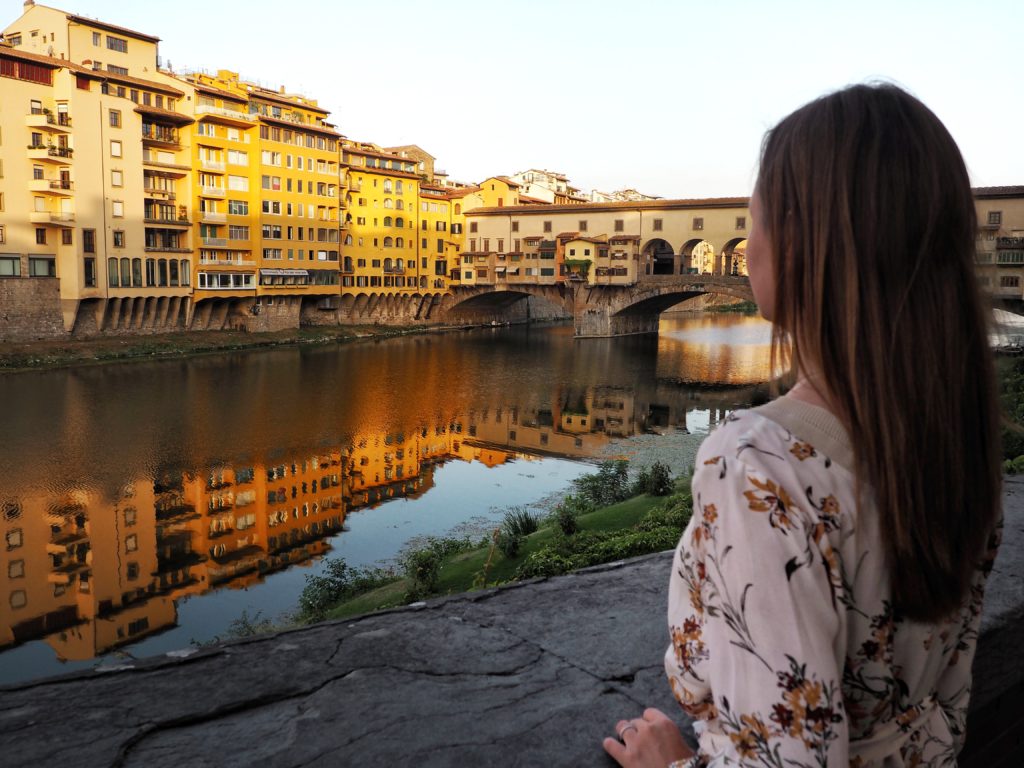 11. Madrid- Spain
Madrid, just after Granada, is my favourite city in Spain. With over 100 museums, excellent cuisine and coffee places with special charm, Madrid is (in my humble opinion) one of the best city breaks in Europe.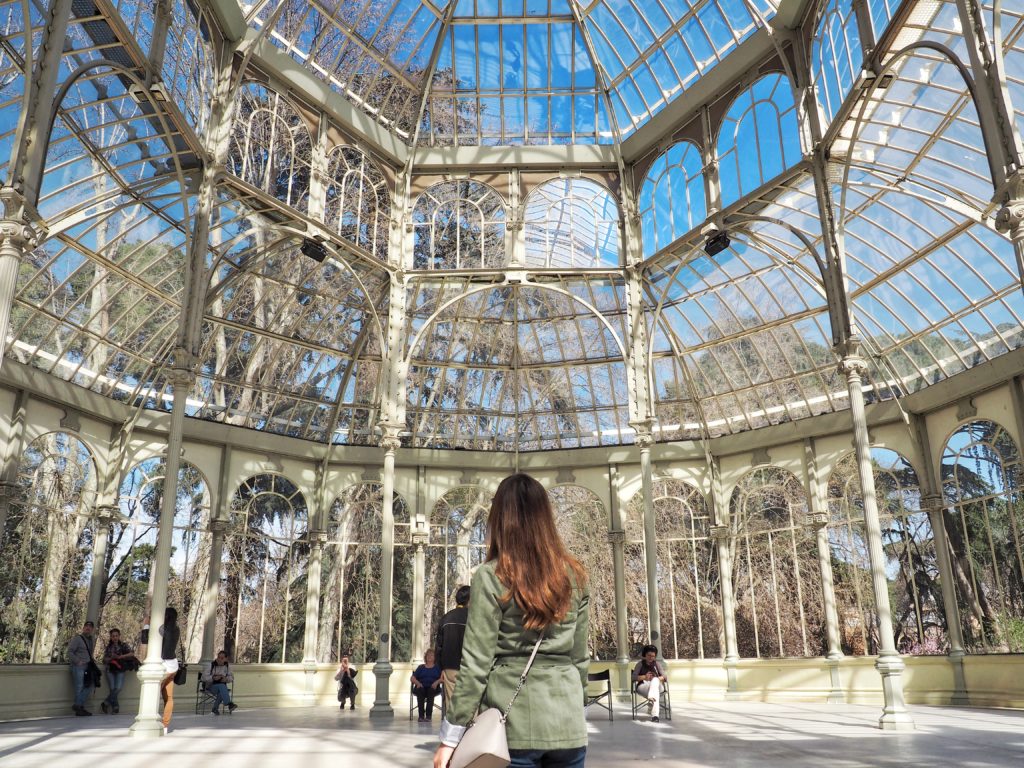 12. Monte Carlo
Monte Carlo is a perfect place for luxury lovers. Maybe it is small and does not give many things to do, it is totally worth visiting. The number of the most luxurious cars is overwhelming and the top fashion and jewelery shops will make your wallets much slimmer.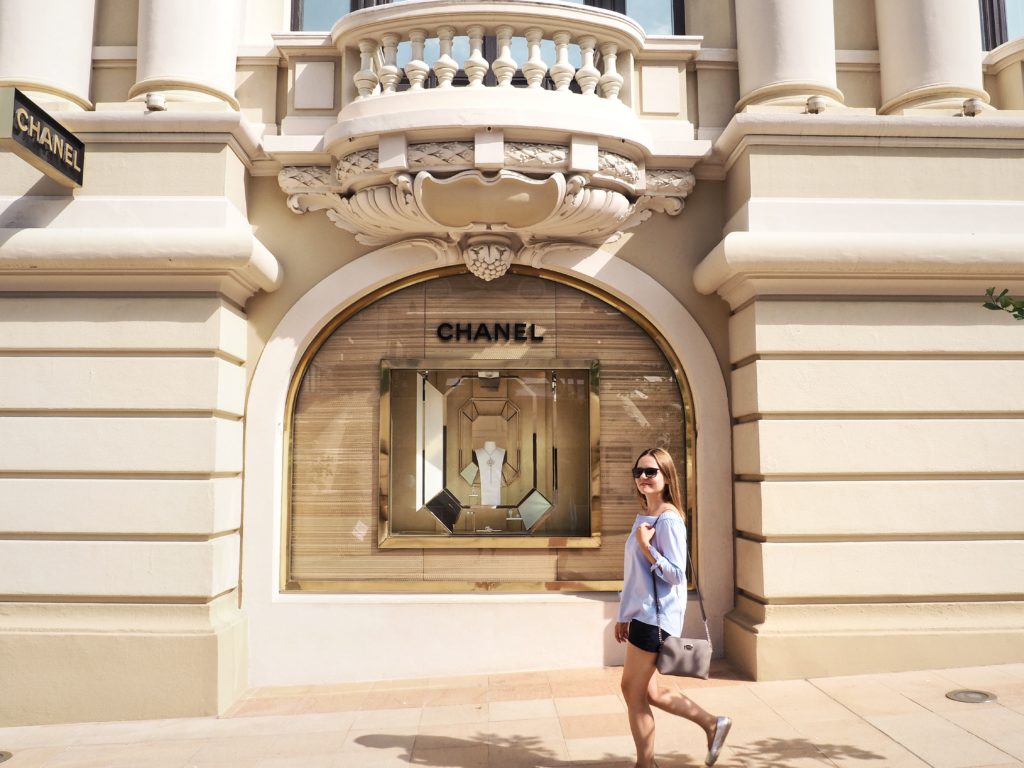 13. La Paz- Bolivia
La Paz was in plans for a very long time during my travels around South America, but for some reason never on the way. When it finally came to flying to La Paz, the moment we were flying over the city I was intrigued by the huge city in the middle of a big hole. Exploring the city was surprising buy lexapro online round every corner and very colorful. Have you ever been to a witch market? La Paz is the place for it where you can learn so many superstitions and believes that you had no idea still exist. From La Paz you can also have one of the greatest experiences on your travels like cycling the death road.
See also: Copacabana, Lake Titicaca and mixed feelings.
14. Marrakech- Morocco
For some reason Marrakech is for me one of the most romantic cities. The mixture of hectic evenings of music, bargaining shouts and fragrant smells penetrating Jemaa-el-Fnaa makes this city very unique. I went there twice and each time was like a feast for senses.
See also: Top tips to make your Marrakech experience better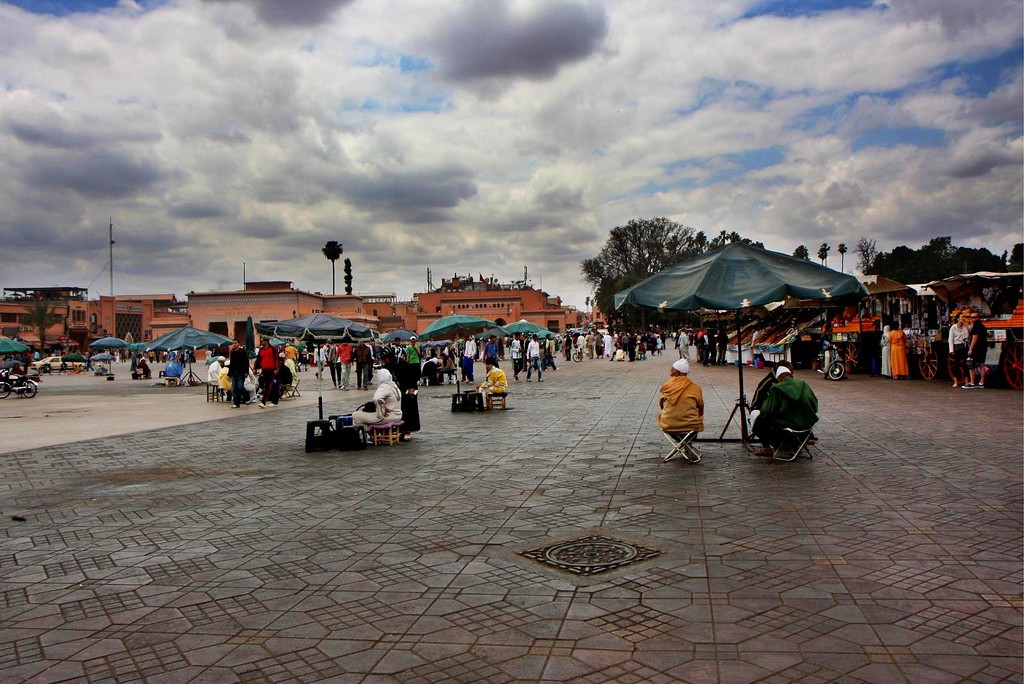 15. Edinburgh- Scotland
When I first walked the streets of gloomy Edinburgh I got a bit afraid that I will never get used to the wind, rain and a capricious weather. I guess I never actually got used to it, but my heart was stolen by this beautiful city, in which I stayed for a little bit longer that a couple of months I originally planned. It took me ten years to break up with Edinburgh and move to another place. The weather is probably the only think that one might not like about the capital of Scotland, because how not to like the never-ending festivals and cultural events, beautiful green landscapes, great architecture, cute coffee places (including the one where Harry Potter was born), parks in the middle of the city, lots of history and…the list could go on.
See also: 20 things I learned from living in Scotland
16. Pisa- Italy
I have been to Pisa twice and cannot believe how crowded this place is. Everyone seems to be curious about the most famous leaning tower and I must admit it is actually a quite an interesting place to visit once in life.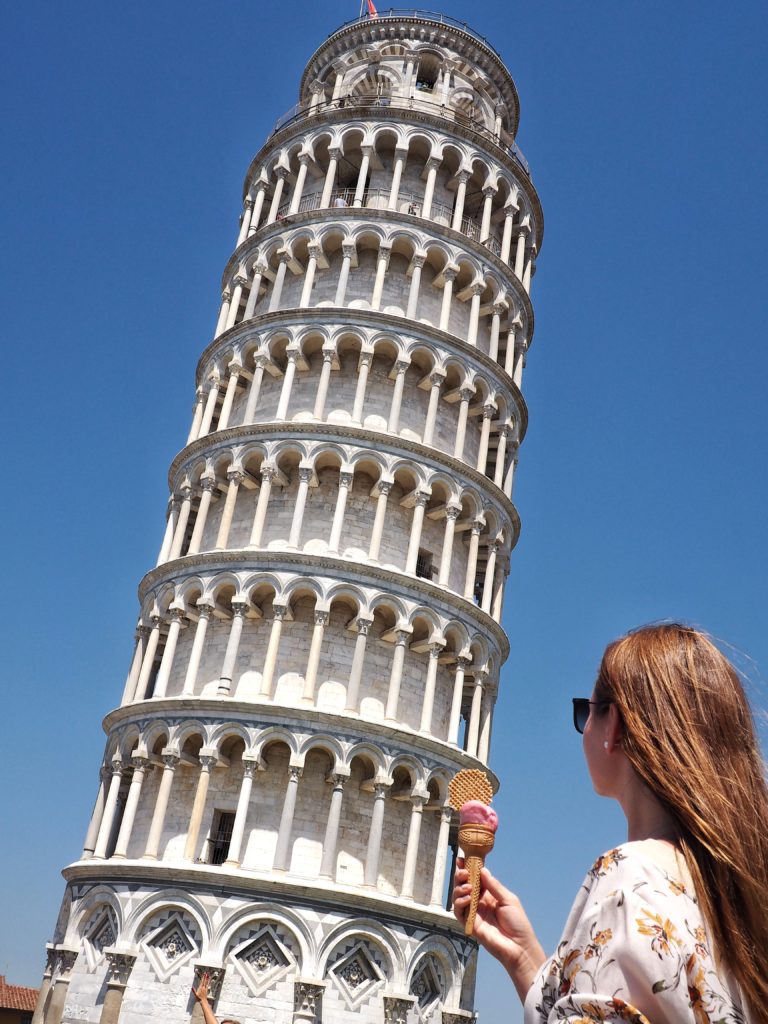 17. London- United Kingdom
Modern and old. London is a place of endless opportunities and attractions. It has something for everyone from old architecture to alternative neighborhoods to modern business centers. Thanks to red phone boots, black cabs and red double decker buses London is even more photogenic.  It is probably the most visited city in the world (competing with Paris) and if you have to change flights somewhere, London is the place you want for a long layover.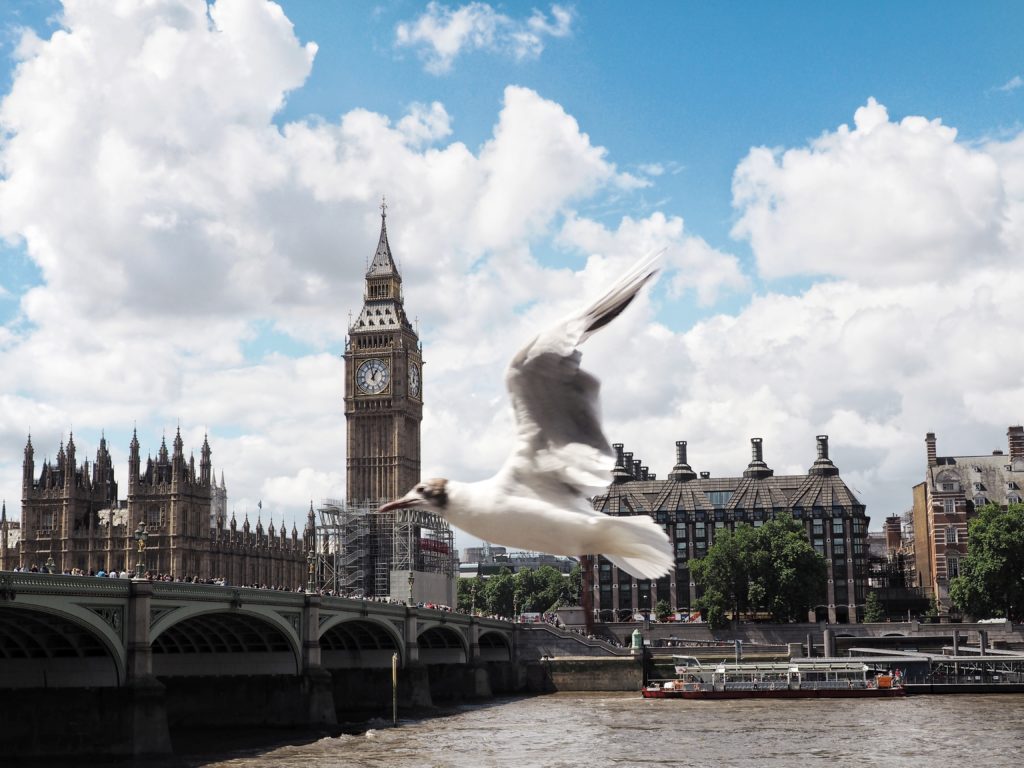 18. Zurich- Switzerland
Zurich is known as one of the nicest towns in Switzerland, that's what I've heard. I went there in autumn, and the sunny weather and golden leaves made the stay even prettier.
See also: Do you know where is the biggest waterfall in Europe?
19. Prague- Czech Republic
I used to live for 20 year pof my live just 2 hours by car from Prague on the other side of the border. For some crazy reason I had never been to Prague until a few years ago. It immediately stole my heart and I believe that one day I will be back. Called The Pearl of Europe Prague is very high on the list of the most beautiful cities not only in Europe.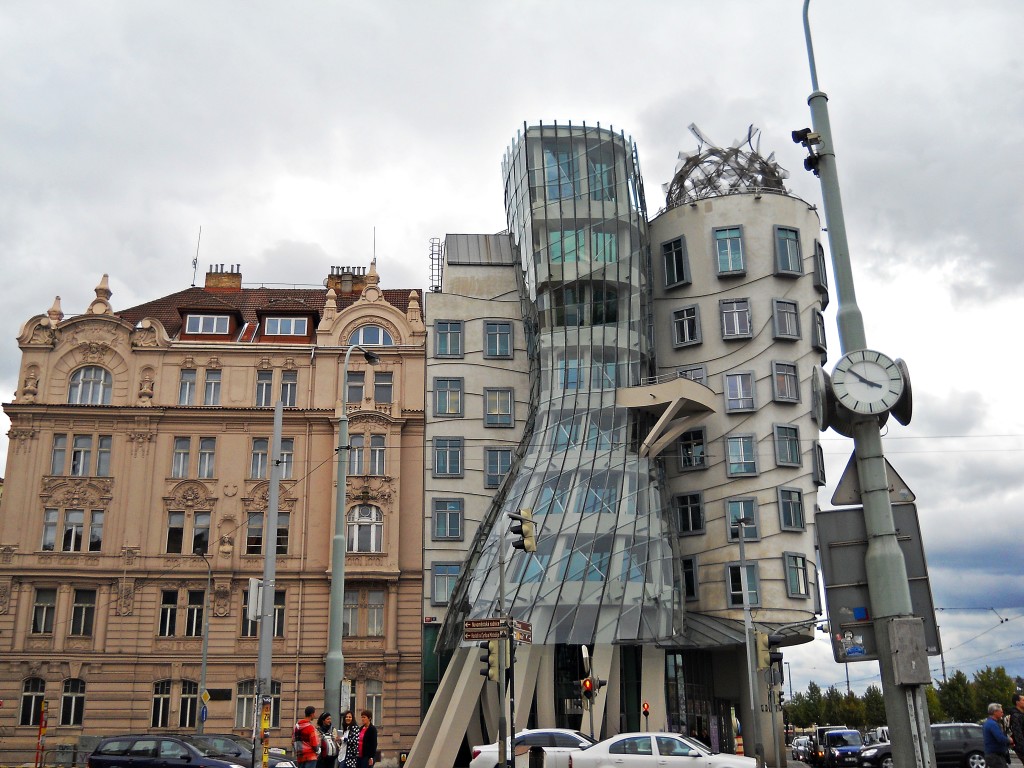 20. Oslo- Norway
Oslo is a city with some of the most incredible parks. Surely you've heard about Vigeland Sculpture Park, which is undoubtedly beautiful, but Oslo has many more parks to offer. My absolutely favourite is  Ekeberparken with amazing views over the city and scattered sculptures over the area in most unexpected places and forms, like a poem reciting lamp or hanging silver-coloured sculptures from the trees.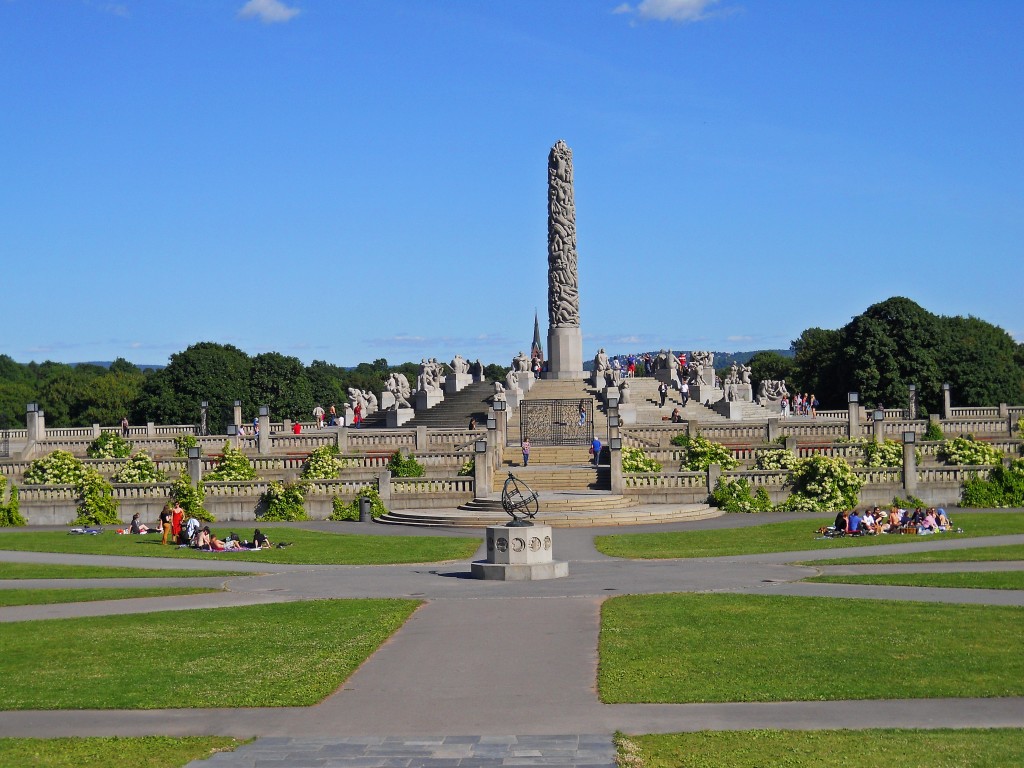 21. Stockholm- Sweden
Even on a cold autumn day Stockholm does not disappoint. You might need to enter coffee shops or bars a bit more often than you'd like to (which is actually great, because Stockholm is full of excellent places) to avoid freezing, but the city is one of the nicest in the northern Europe. It's at sometimes referred to as Venice of the north thanks to many canals and bridges, but it is for me much more interesting.
22. Freiburg- Germany
Freiburg is one of the cutest towns in Europe I have been to. It's not so popular, but full of charm with its nice coffee shops, colorful veggie markets and the little canals along the pavements where some people seem to live little boats to float. Freiburg is a student town full of young spirit and very close to the fairy-tale castle Neuschwanstein.
See also: 19 most beautiful castles in Europe you must visit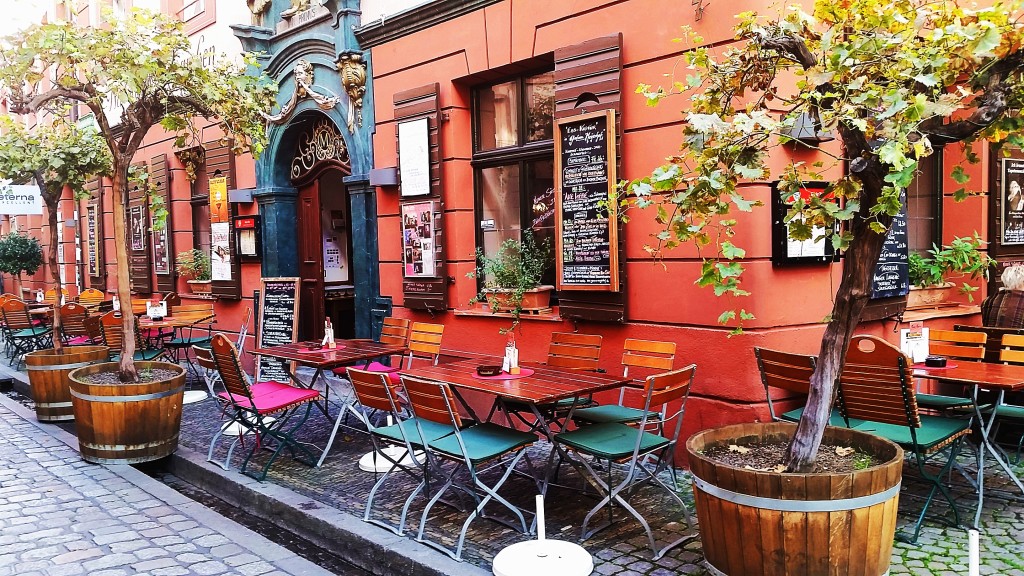 23. Santiago de Chile
The capital of Chile is ever evolving city. What I like most about Santiago de Chile are the Andes surrounding the city, which look especially beautiful in winter when the peaks have snow. It is not the first on my list of the cities in South America, however it is worth visiting for a couple of days and compare it withe the rural parts of Chile, which dominate in the country.
See also: Keep calm…and go to Chile. What you need to know before your trip.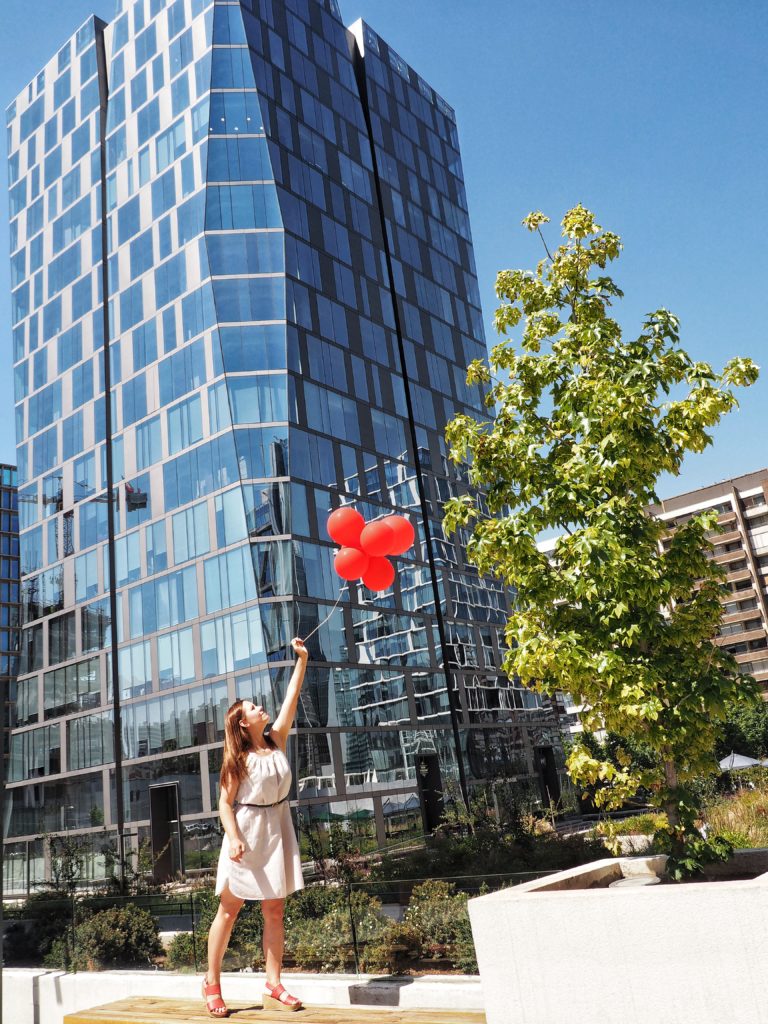 24. Salta- Argentina
The city often goes by the name Salta la Linda, which is loosely translated as a pretty city. I was sure what to expect from Salta, but after a long car trip all the way across the Andes from Chile I was nicely surprised. Colorful rainbow-like hills surrounding the city, charming streets and the best empanadas in whole Argentina should be enough to get tempted and put Salta on the travel bucket list.
See also: Salta la Linda. A city in the north of Argentina you should visit.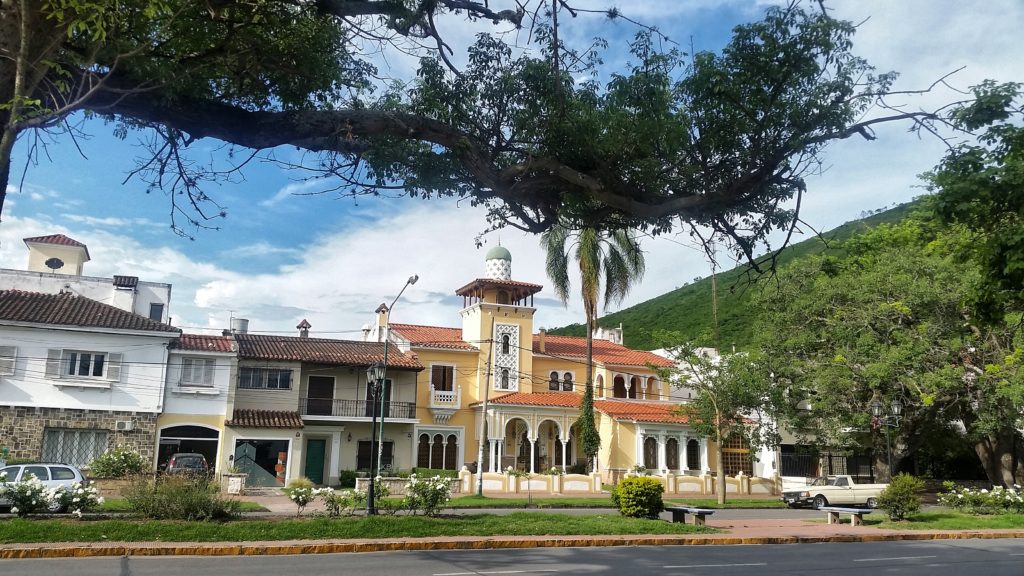 25. Cuzco- Peru
Cuzco is usually a base place before heading to Machu Picchu and often it is rather a short visit. I think however, that Cuzco deserves much more attention that a day-long stopover. I liked the main square with a colonial architecture, hilly pretty streets and street markets make it such a beautiful city to visit. If not the altitude sickness that can sneak up on you, it is one of the places I would really love.
See also: 1 reason why you should definitely go to Peru
to be continued…
Did you like the post? Pin it for later: